I saw it once and didn't believe it until I checked! The plastic of average thickness "N ° 6", when introduced at a temperature of 250 degrees, is reduced preserving the original shape, as shown by the test I made of a mold with the Hive logo.
With great curiosity I extracted two rectangles from the plastic butter caps and drew the hive logo on one and on another I wrote the name ...
Una vez lo vi y no lo creí hasta comprobarlo! El plástico de promedio espesor "N° 6", al introducirlo a una temperatura de 250 grados se reduce conservando la forma original, tal como muestra la prueba que hice de un molde con el logo de Hive.
Con mucha curiosidad extraje dos rectángulos de las tapas plásticas de mantequilla y dibuje en una el logo de hive y en otra escribí el nombre...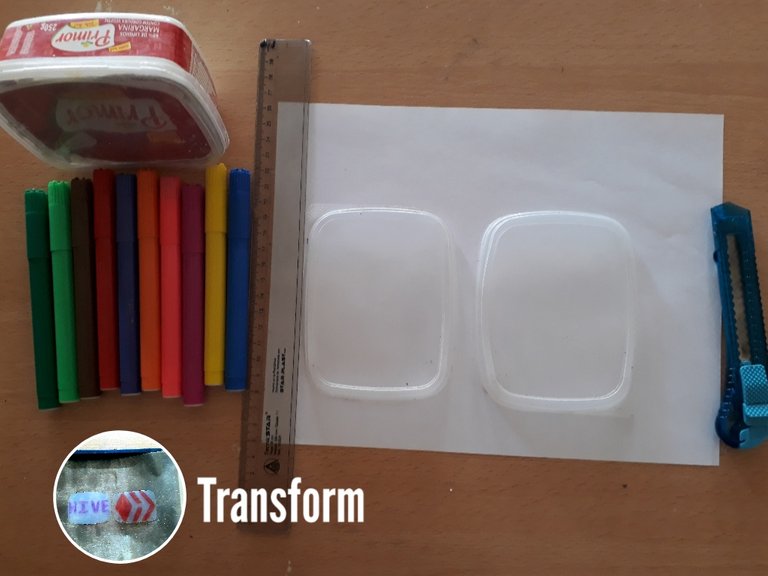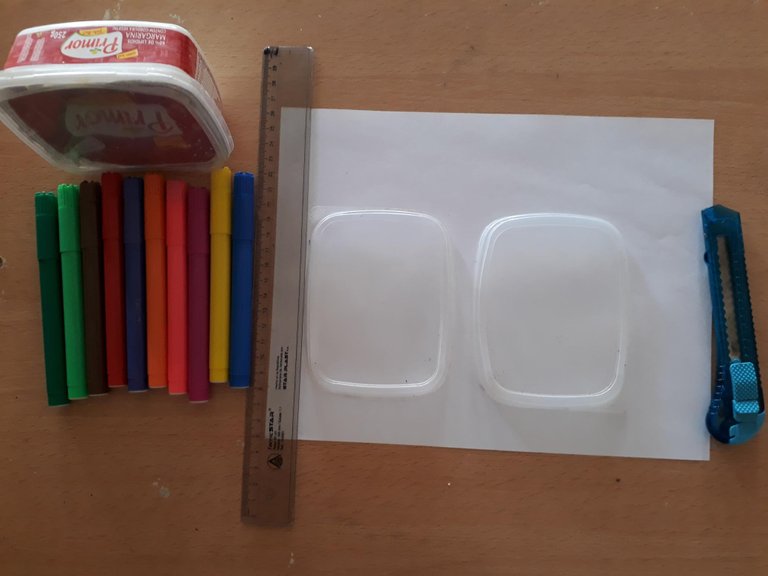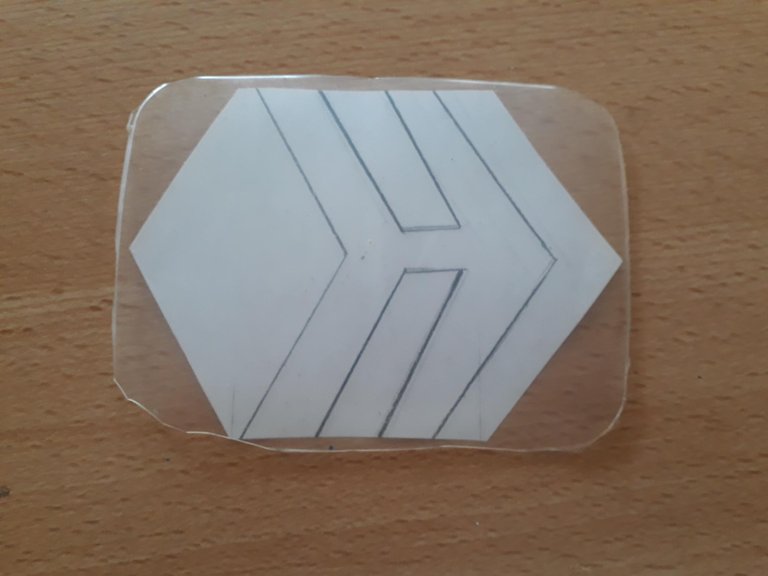 I drew the logo with a red permanent marker and the name with an acrylic board marker...
El logo lo dibujé con marcador permanente rojo y el nombre con marcador para pizarras de acrílico...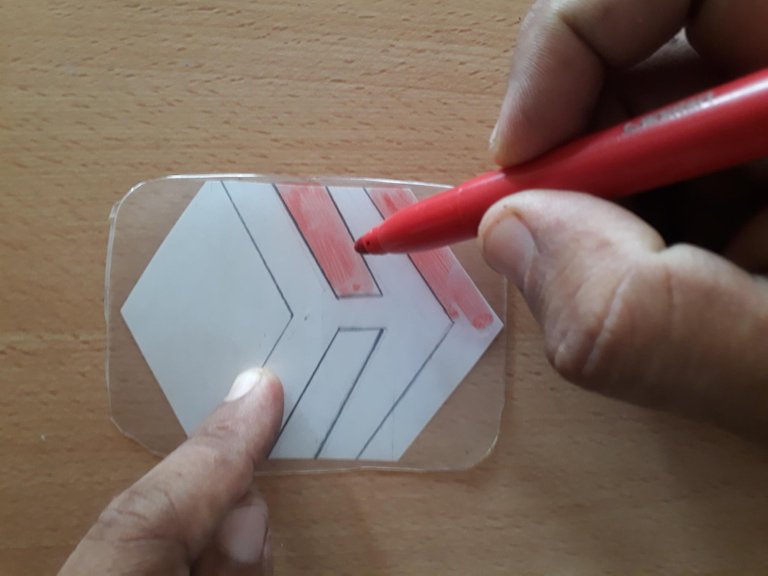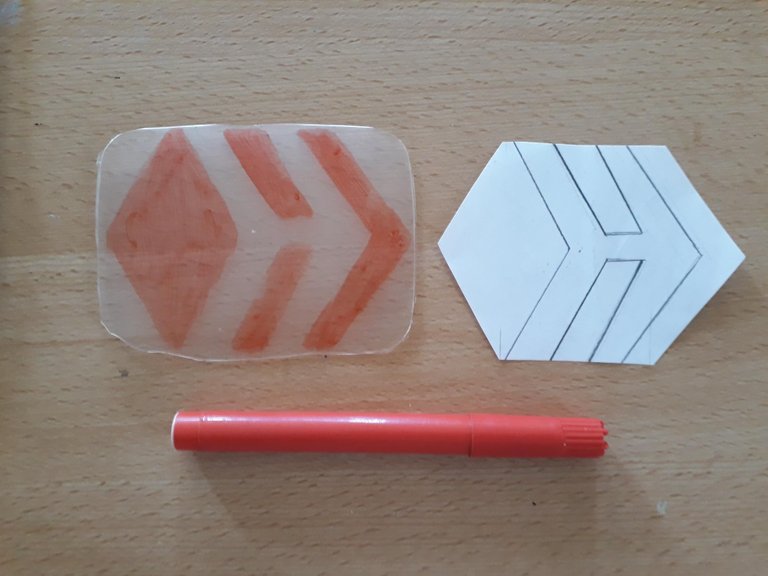 The experiment was based on introducing the molds in the oven at a temperature of 250 degrees Celsius on a tray with a heat resistant paper to prevent it from melting on direct contact with the iron tray ...
El experimento se basó en introducir los moldes en el horno a una temperatura de 250 grados centígrados en una bandeja con un papel resistente al calor para evitar que se derrita con el contacto directo con la bandeja de hierro...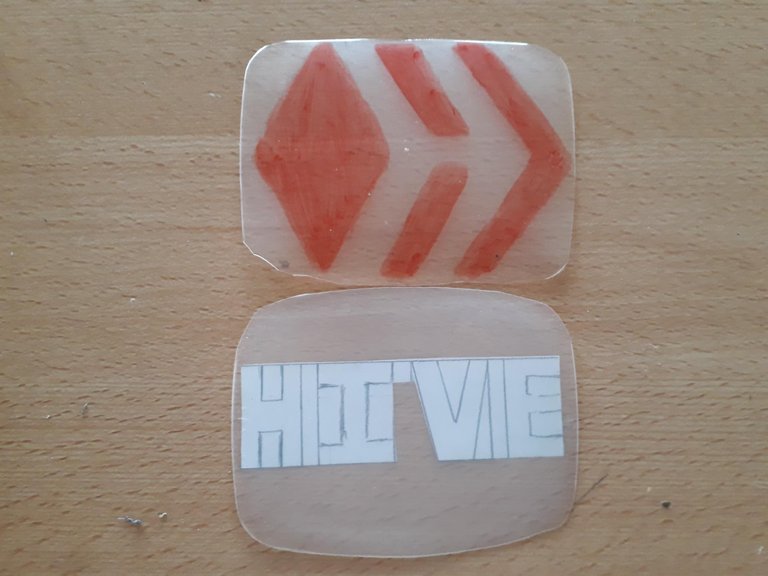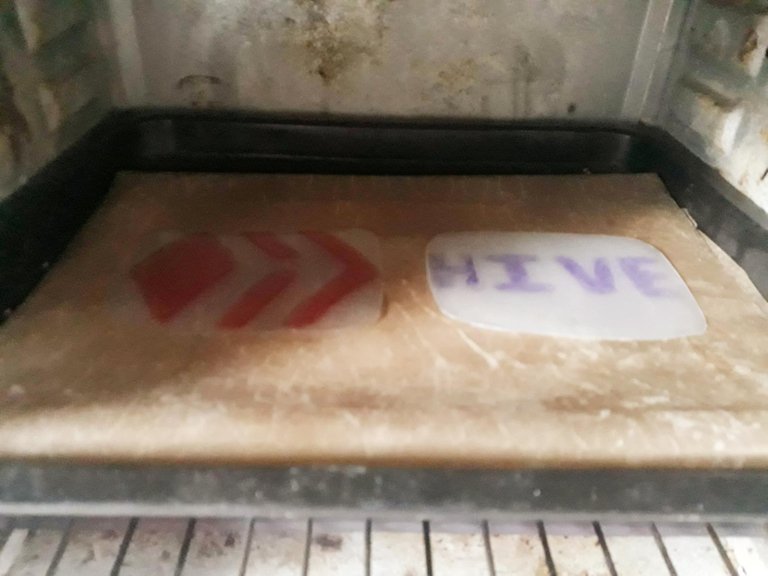 After 10 minutes I could see how the logo and the name of hive was reduced with the heat and maintaining its shape as shown in the following image.
Después de 10 minutos pude observar como el logo y el nombre de hive se fue reduciendo con el calor y manteniendo su forma tal como muestra la siguiente imagen.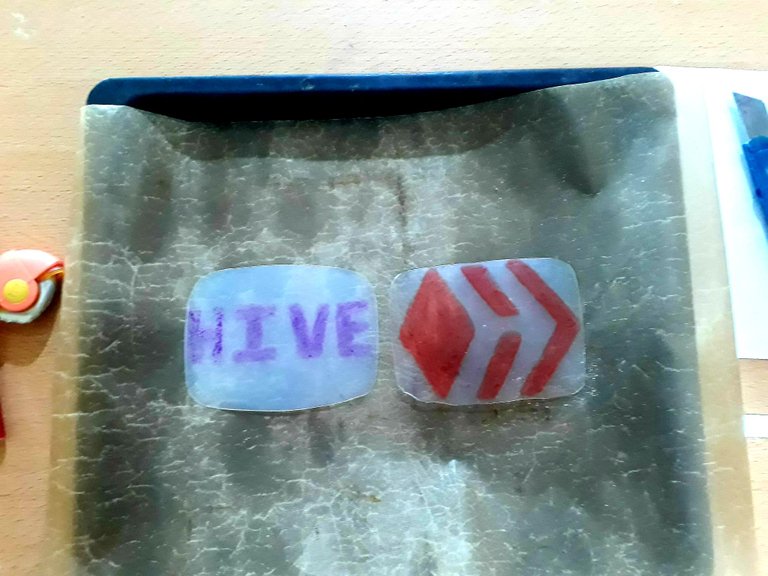 This experiment seemed great to me because we can make various molds of figures or objects for educational purposes for children or for decorative purposes.
Important note: when doing this work, we must be very careful when using the oven, use protective gloves!
Éste experimento me pareció genial porque podemos hacer varios moldes de figuras u objetos con fines educativos para los niños o con fines decorativos.
Nota importante: al realizar éste trabajo, debemos tener sumo cuidado cuando vayamos a utilizar el horno, utilice guantes de protección!