Hi Hive!
The wonderful thing about any art, however simple it may be, is that it has content and means of expression. Today's creative task is aimed at promoting biosecurity measures in the face of latent and contagious covid-19.
The egg-filled carton reflects well what could be considered as public transport with continuous flows of people. Of the "12 passengers, 11 are wearing the prevention mask, while one passenger has no protection, something very common in these times of pandemic.
Hola Hive!
Lo maravilloso de cualquier arte, por muy simple que sea, es que tiene un contenido y unos medios de expresión. La tarea creativa de hoy tiene como finalidad, impulsar las medidas de bioseguridad ante el latente y contagiante covid-19.
El cartón lleno de huevo refleja bien lo que podría considerarse como un transporte público con continuos flujos de personas. De los "12 pasajeros, 11 llevan puesto la mascarilla de prevención, mientras que un pasajero, no posee protección, algo muy común en éstos tiempos de pandemia.
The materials for this craft can be seen in the following image: half an egg carton, paints and a brush.
Los materiales para esta manualidad se pueden observar en la siguiente imágen: medio cartón de huevo, pinturas y pincel.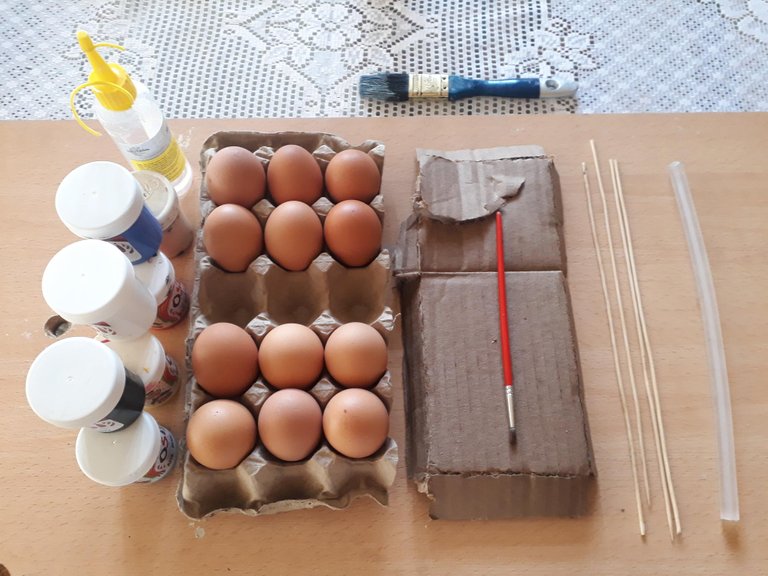 The shape of the bird egg is similar to the head of the human being, oval, which was very easy to make this type of face in the eggs. I started by painting the biosecurity mask.
La forma del huevo de aves es similar a la cabeza del ser humano, ovalado, lo que resultó muy facil hacer éste tipo de rostro en los huevos. Comencé pintando la mascarilla de bioseguridad.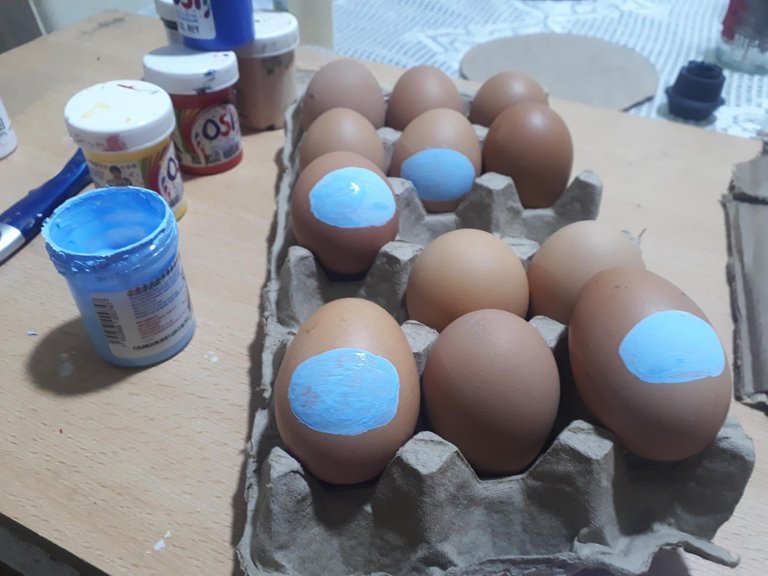 Then between shadows and lights with different paints I was giving volume to the mask.
Luego entre sombras y luces con diferentes pinturas fui dando volumen a la mascarilla.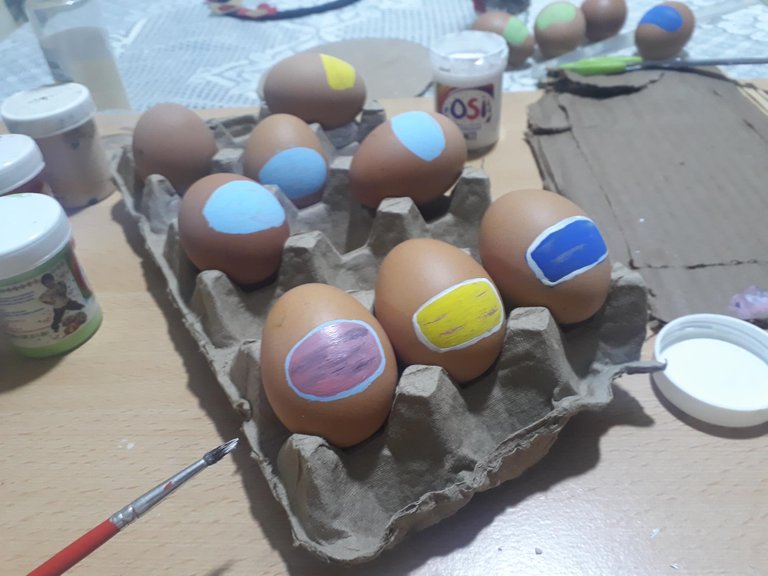 Then with simple brush strokes I made the eyes and some different expressions.
Seguidamente con simples pinceladas hice los ojos y algunas expresiones distintas.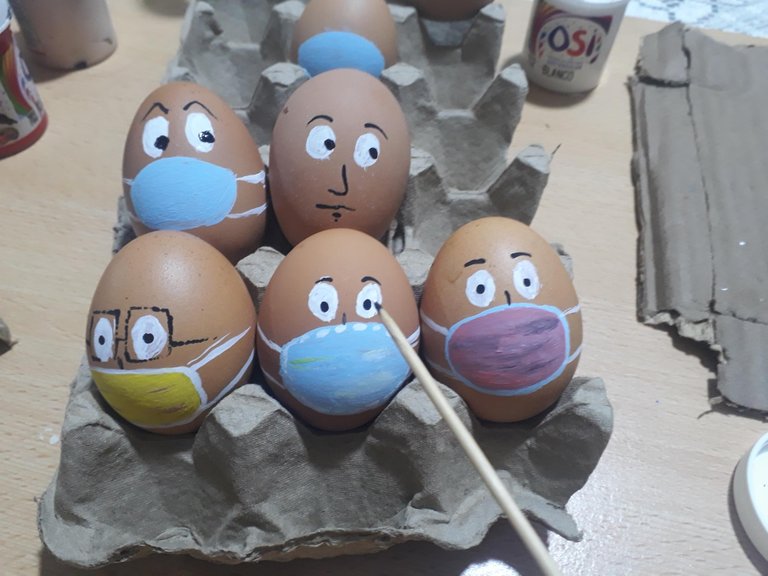 The following image is very funny because I painted the expression of dissatisfaction from one passenger to another for seeing that their neighbor did not have a mask, XD.
La siguiente imágen es muy cómica porque pinté la expresión de inconformidad de un pasajero hacia otro por mirar que su vecino no tenía mascarilla, XD.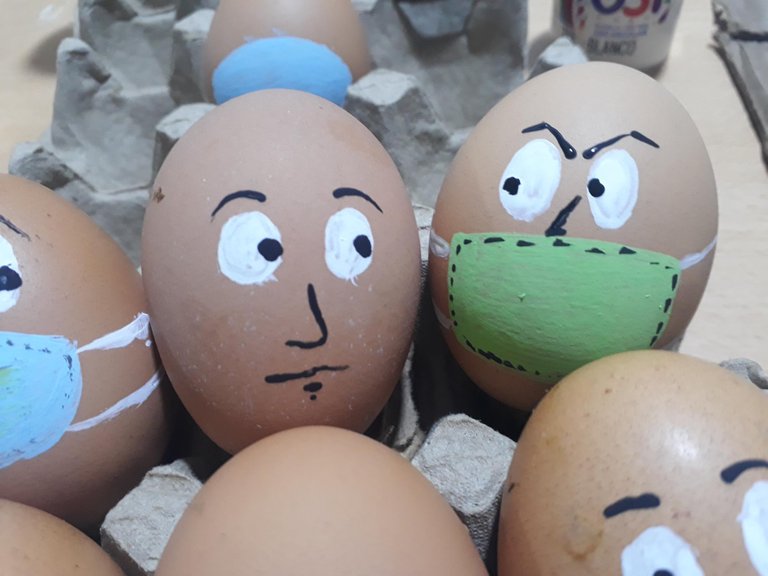 Finally, I finished doing a photo session of the project of the day to share it with you ...
Finalmente culminé haciendo una sesión fotográfica a el proyecto del día para compartirlo con ustedes...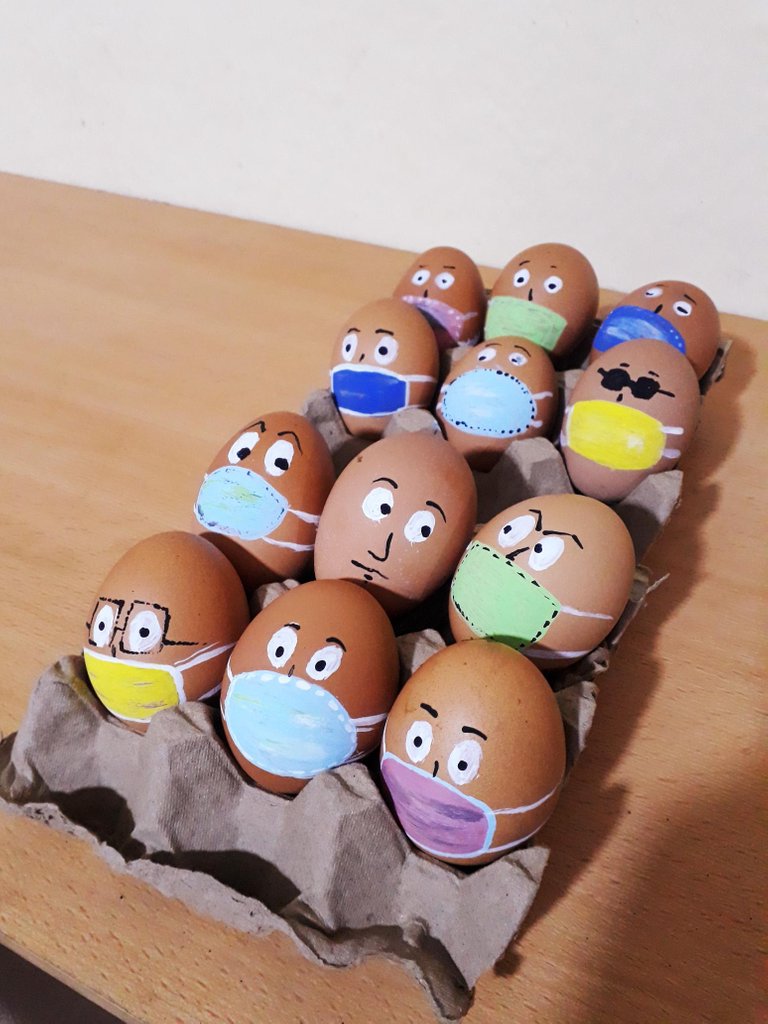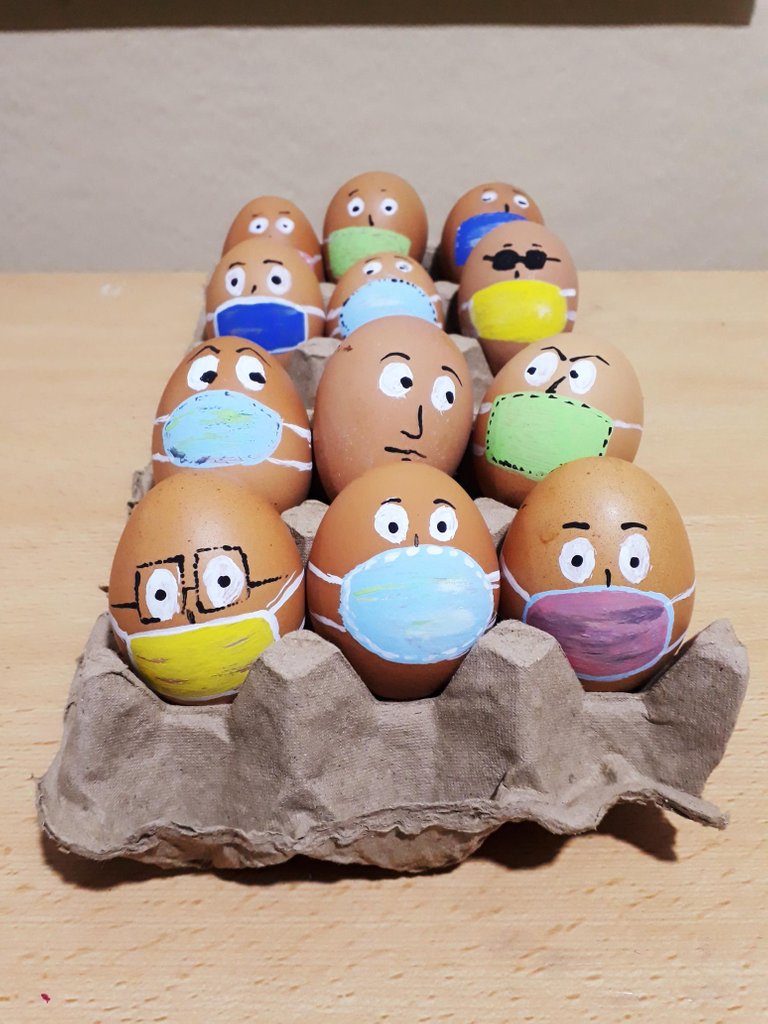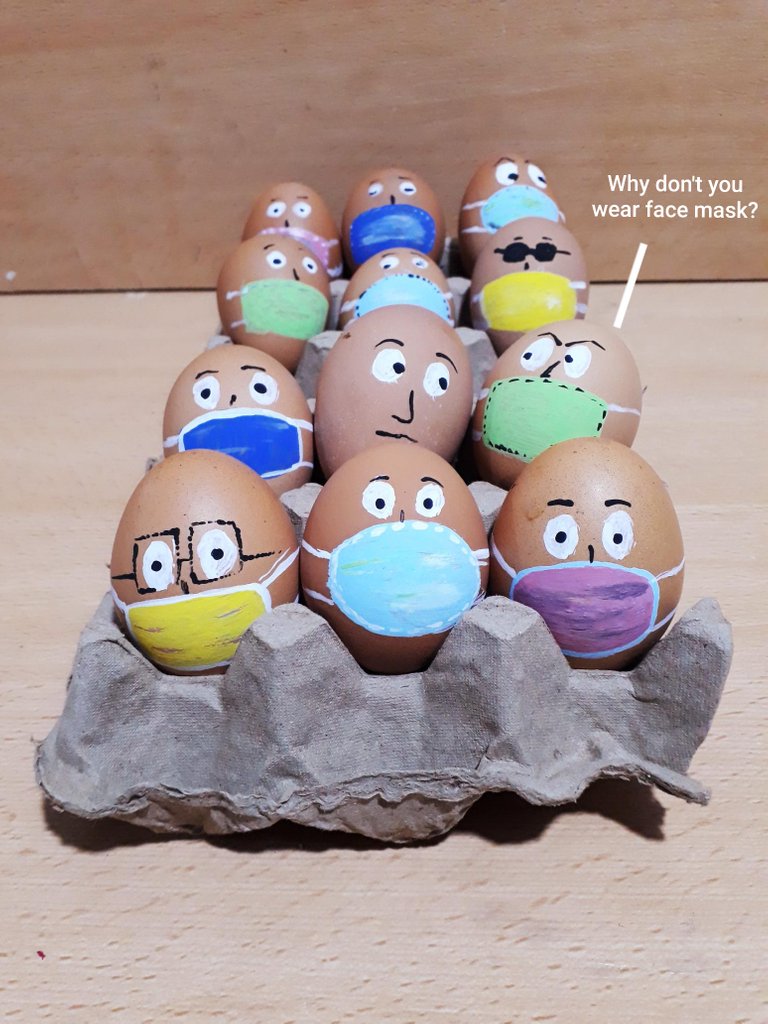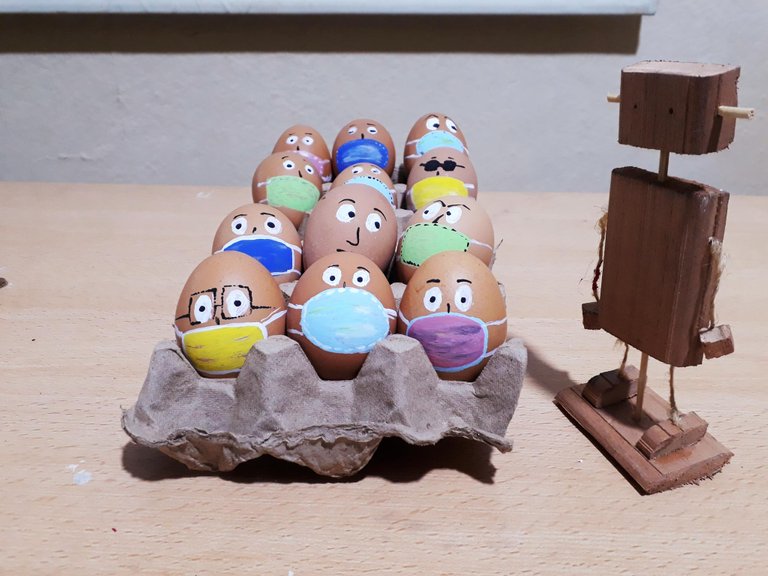 A "security guard" does an inspection on our passengers and already has his sights set on the offender hahaha
This is all for now friends, I hope you have enjoyed this simple project! Remember to use prevention and biosecurity measures.
Un "guardia de seguridad" hace una inspección en nuestros pasajeros y ya tiene la mirada puesta en el infractor jajaja
Ésto es todo por ahora amigos, espero hayan disfrutado de éste sencillo proyecto! Recuerde usar las medidas de prevención y bioseguridad.