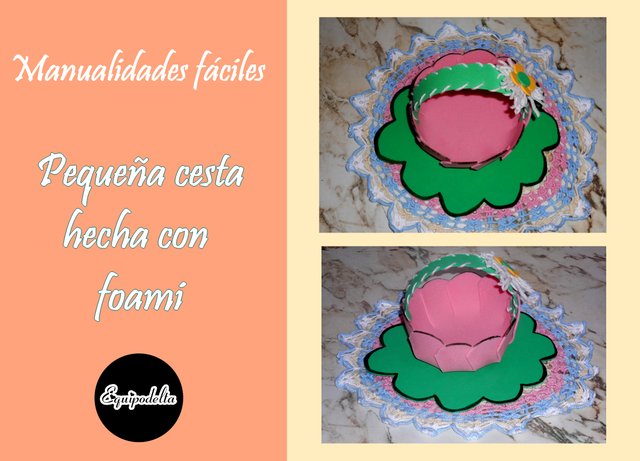 Hello visitors, craft lovers. Today I bring you another easy craft that you can make, with few materials, I show you, how to make a beautiful basket with foami or eva rubber.
Hola visitantes, amantes de las manualidades. hoy te traigo otra manualidad fácil que puedes hacer, con pocos materiales, te muestro, cómo hacer una hermosa cesta con foami o goma eva.
I made a step-by-step video on my crafts channel at Youtube , I invite you to see how I made the basket live.
Grabé el vídeo paso a paso y lo publiqué en mi canal Youtube, te invito a ver para que aprecies en vivo cómo hice la cesta.

Materrials / Materiales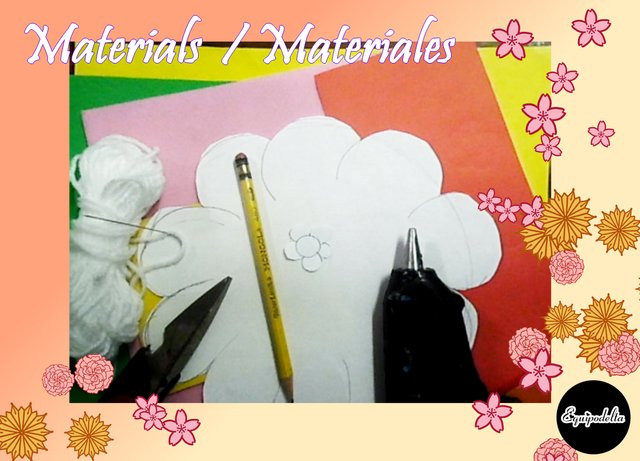 Foami.
Yarn.
Scissors.
Sewing needle.
Hot silicone gun.
Foami.
Estambre.
Tijera.
Aguja de coser.
Pistola de silicón caliente.

We'll use a mold, draw a flower on the middle of a white sheet, then cut it out. We place the mold on both foami and mark the guide line with a graphite pencil.
Vamos a usar un molde, dibujamos una flor en la mitad de una hoja blanca, luego recortamos. Colocamos el molde en ambos foami y marcamos la línea guía con un lápiz de grafito.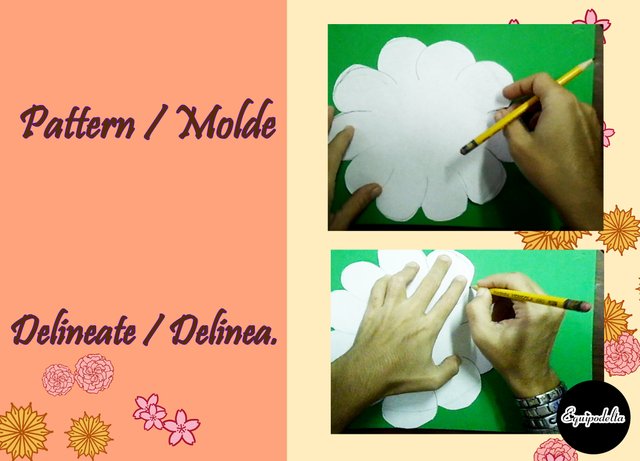 Now cut out both pieces along the line you marked previously.
Ahora recorta ambas piezas por la línea que marcaste previamente.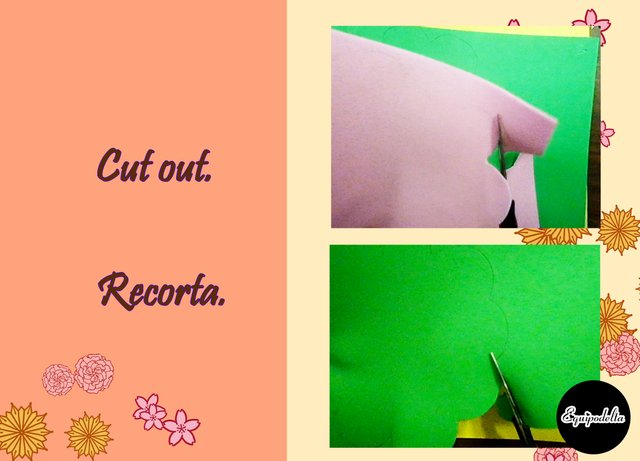 Cut a strip of the foami in the color of the base, it will be the handle of the basket.
Recorta una tira del foami del color de la base, será el asa de la cesta.

The foami you will use to make the basket, cut through the center of each petal, inwards.
El foami que usarás para hacer la cesta, recorta por el centro de cada pétalo, hacia adentro.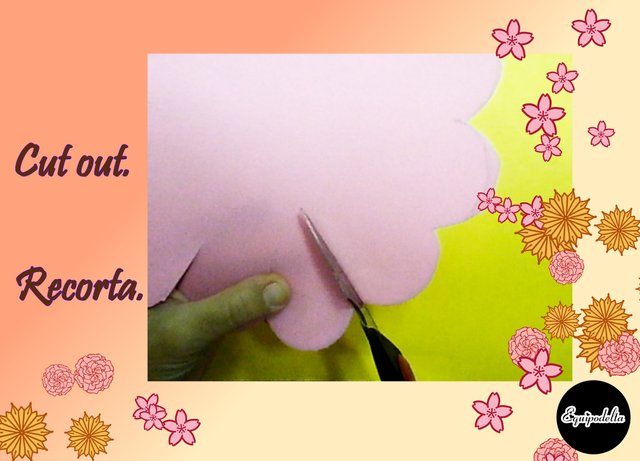 Stick each petal with the help of the silicone gun. Each petal leaves an edge out, place a sticking point and join it with the other petal, until you complete the basket.
Pega cada pétalo con ayuda de la pistola de silicón. cada pétalo dejas un borde afuera, colocas un punto de pega y lo unes con el otro pétalo, hasta que completes la cesta.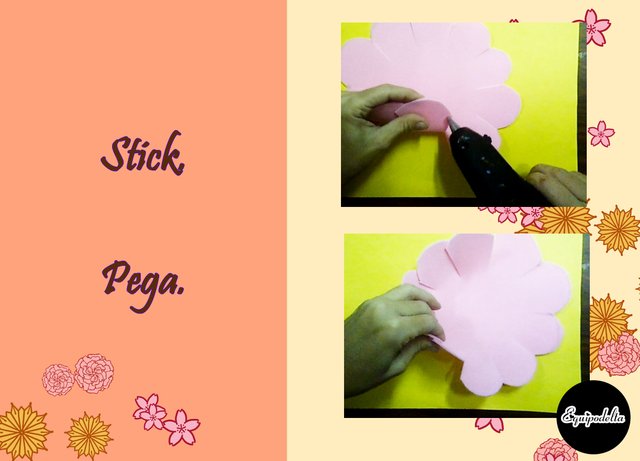 Take the needle and the yarn, sew the edge of the strip you cut out to make the basket handle.
Toma la aguja y el estambre, cose el borde de la tira que recortaste para hacer el asa de la cesta.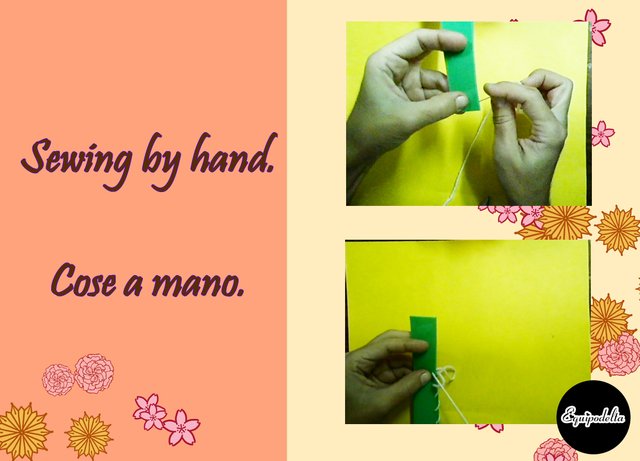 Now glue both ends, separated in the basket and inside it.
Ahora pega ambos extremos, separados en la cesta y dentro de ella.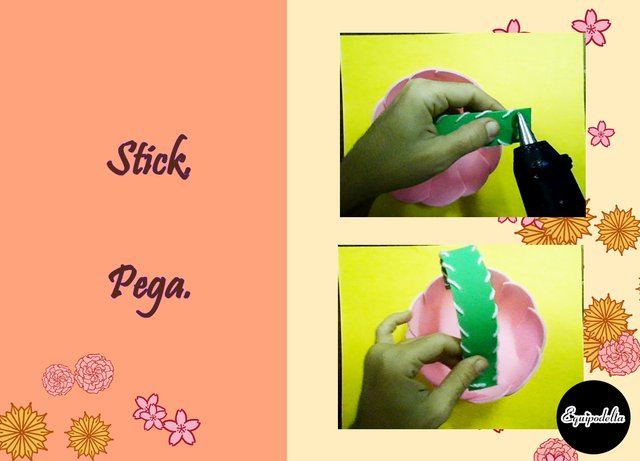 Now fix the basket with the base you cut out.
Ahora fija la cesta con la base que recortaste.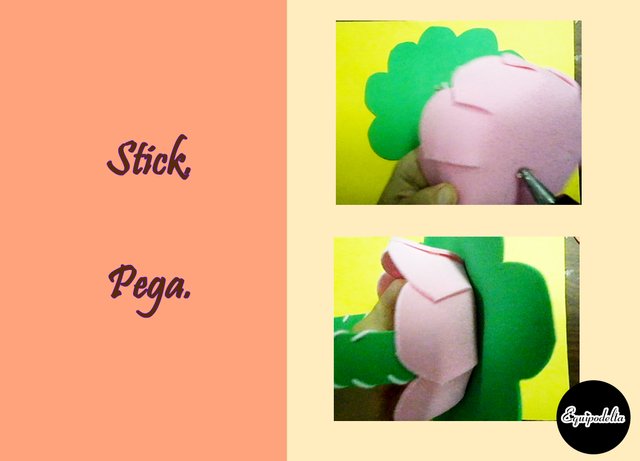 Take the yarn, roll it seven times with the measure of your four fingers, cut a small thread and tie it in the center of the roll you made, then cut off both ends so that each thread is free.
Toma el estambre, enrolla siete veces con la medida de tus cuatro dedos, recorta un hilo pequelo y lo anudas en el centro del rollo que hiciste, luego recorta por ambos extremos que cada hilo quede libre.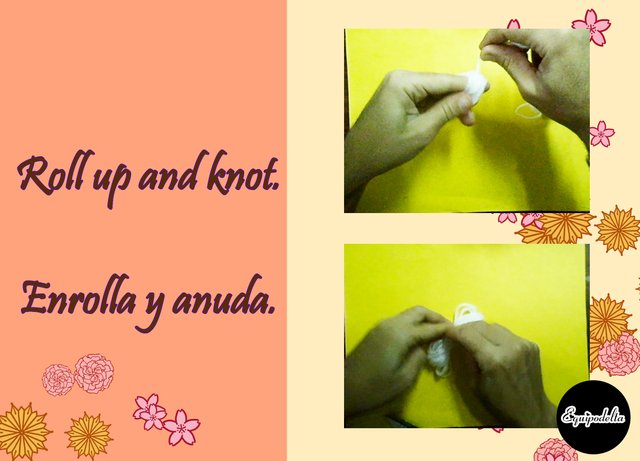 The pompom you made from the yarn, stick it on one side of the basket handle.
El pompón que has hecho con el estambre, pégalo en un lado del asa de la cesta.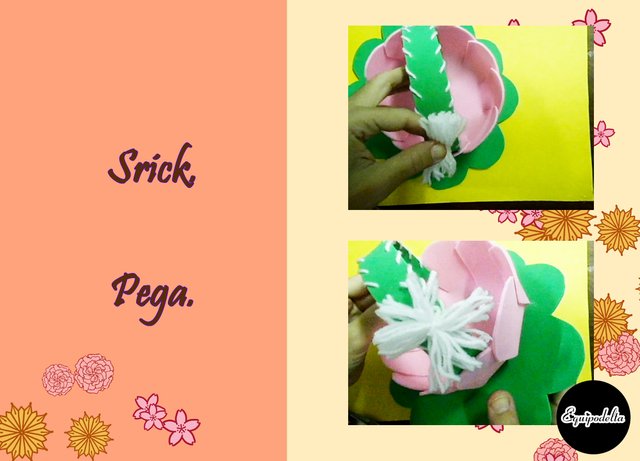 Draw a small flower on a piece of foami you have of any color, cut out and paste the little button in the center of the flower.
Dibuja una flor pequeña en un pedazo de foami que tengas de cualquier color, recorta y pega el botoncito del centro de la flor.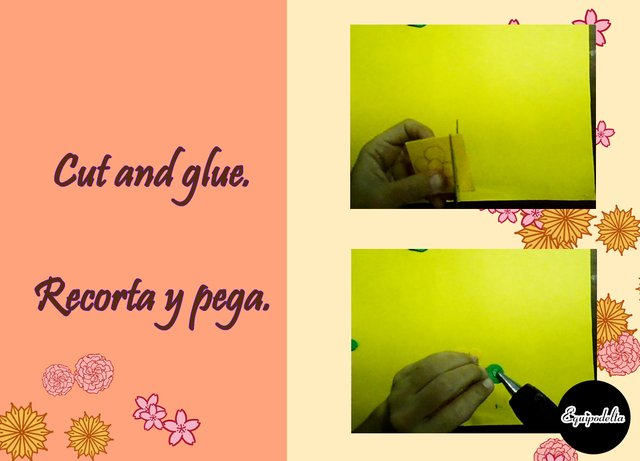 Stick the little flower on the pom-pom. Then with a marker border the flower and the base.
Pega la florecita en el pompón. Luego con marcador bordea la flor y la base.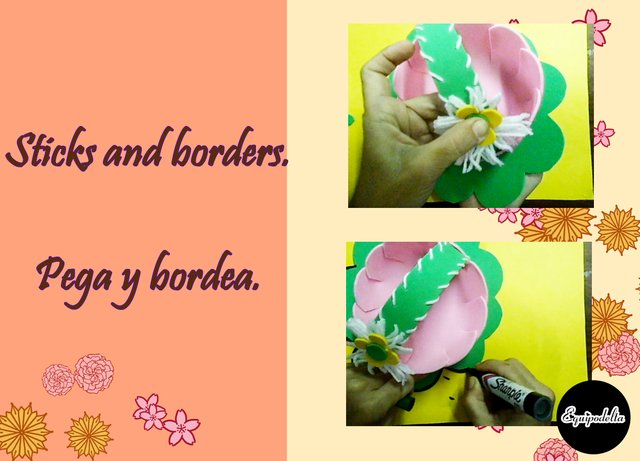 There, easy crafts at your fingertips.
Listo, manualidades fáciles a tu alcance.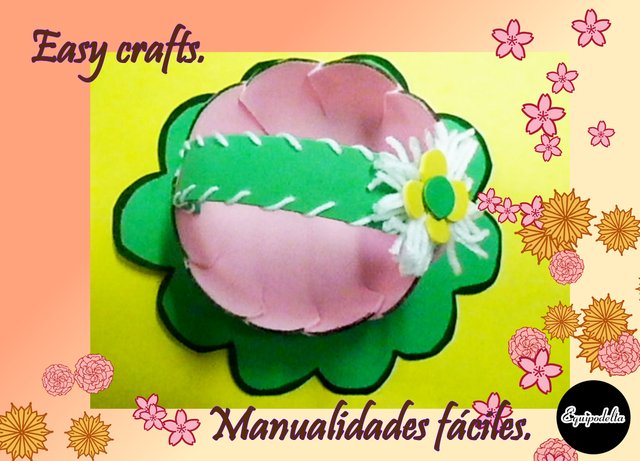 All photographs and material are my own.
Todas las fotografías y material es de mi autoría.
Program: MediBang Paint Pro.
Tableta gráfica: Huion (Usb Pen Tablet).
Cámara Benq 16 megapixel Modelo Sx AE220

Sígueme en mis redes sociales:
---