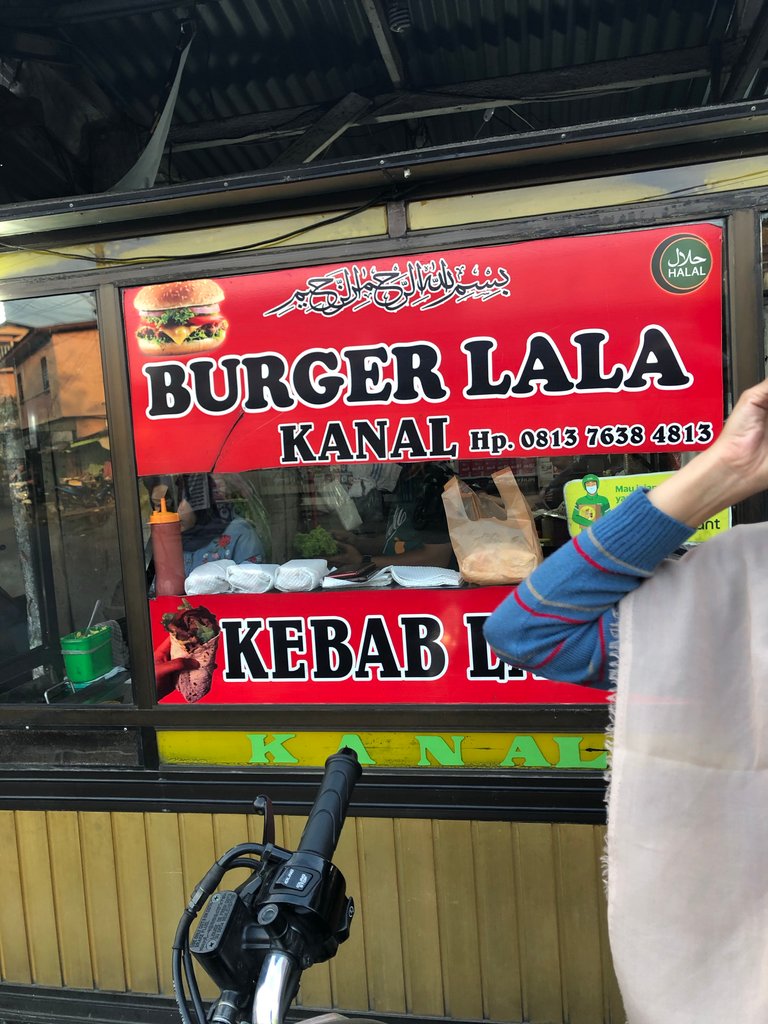 Burger is one of my favorite food because its good and easy to buy.
I love to buy burger.
And this burger, Burger Lala, is a burger that i've known since years ago but never able to bug one because the timing is never right.
All of my friends kept saying how good it is and how they love buying burger from here.
But i never once try them.
So yesterday, after i went out with my friend.
We decide to go and buy burger Lala.
I was so excited because of that.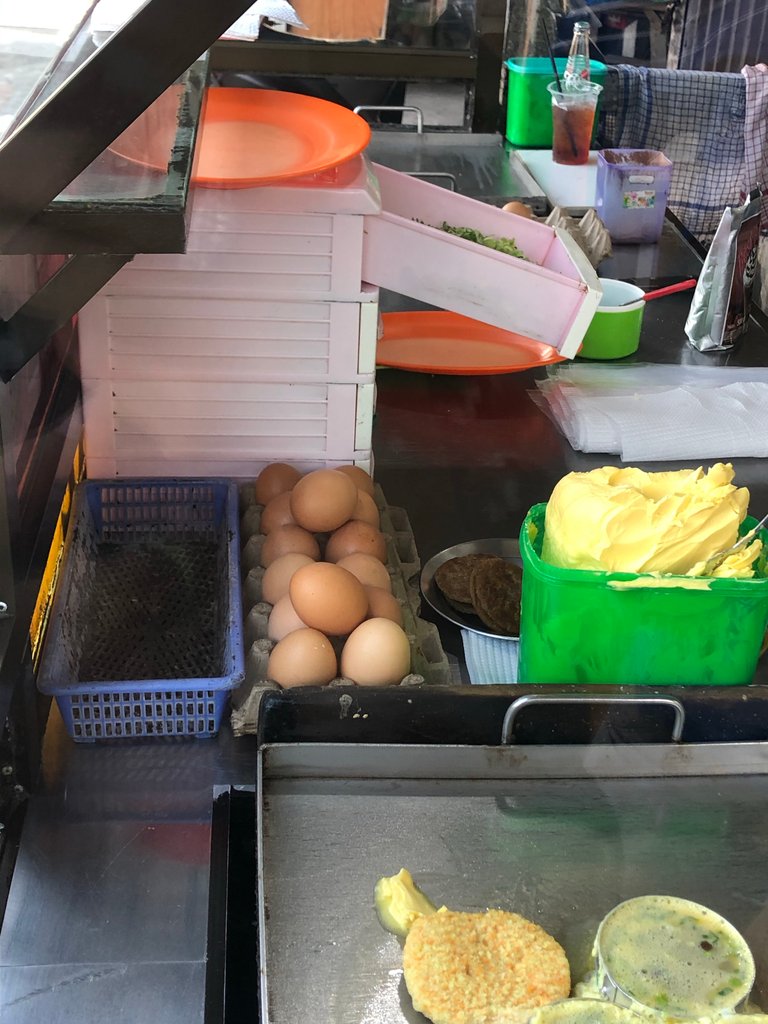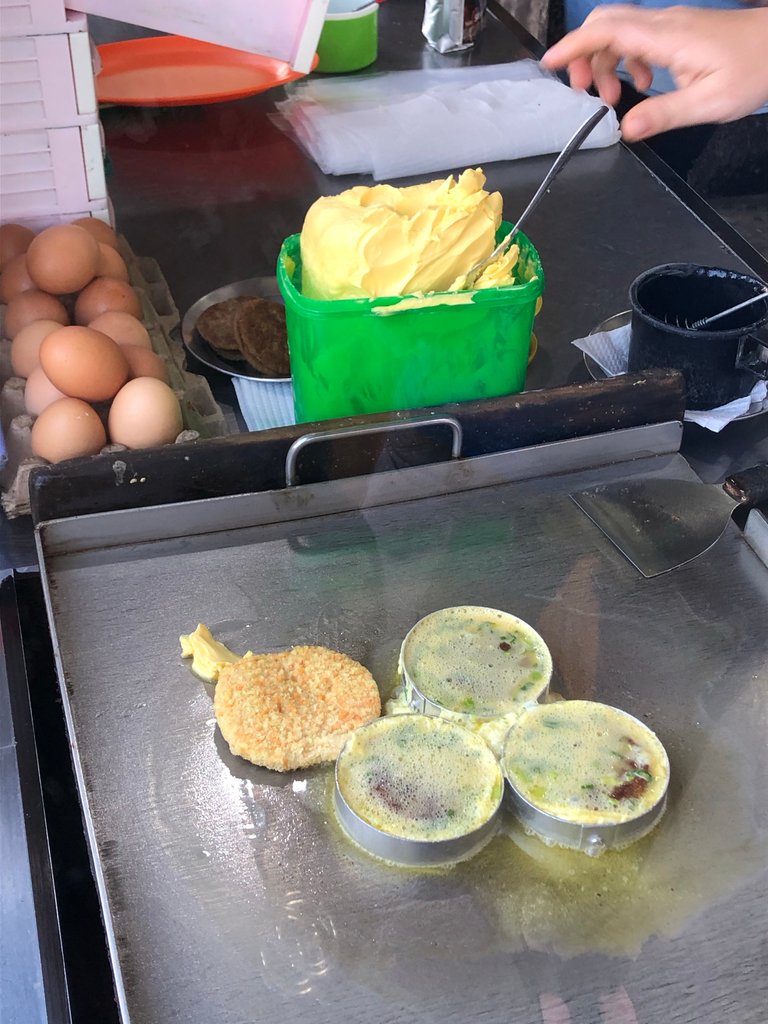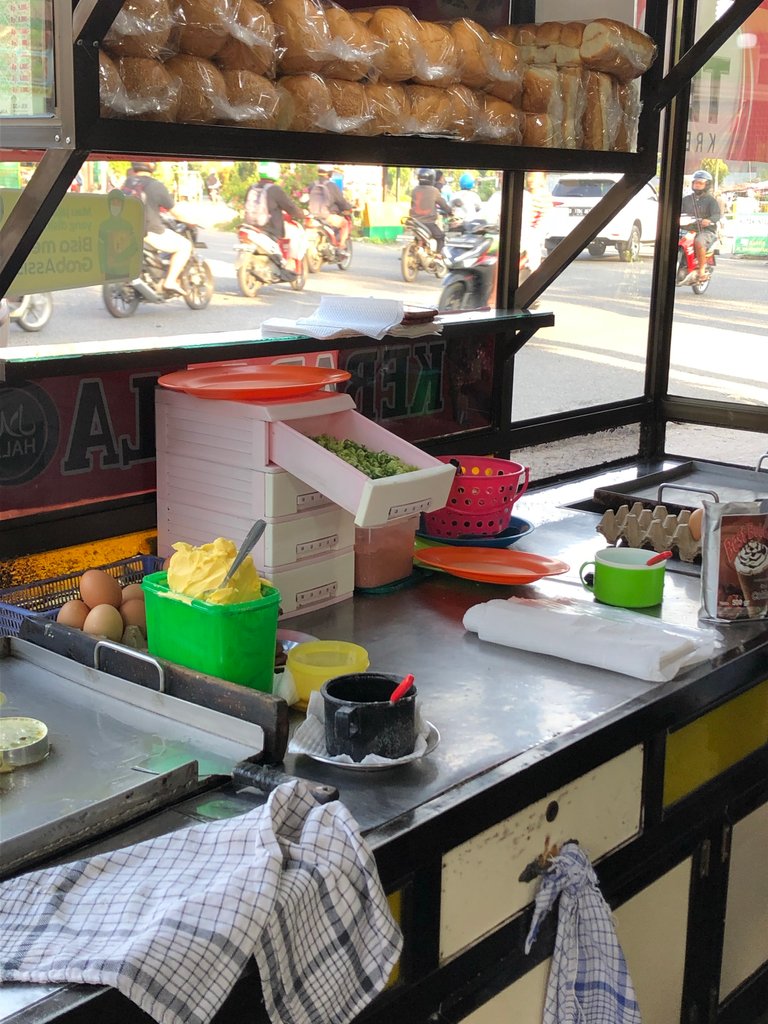 This is the place they sell it.
Its not a cafe or restaurant.
We cant sit them to enjoy the food.
We can only buy and go.
But really, they have a lot of customers.
We wait for 1 hour just to get our burger.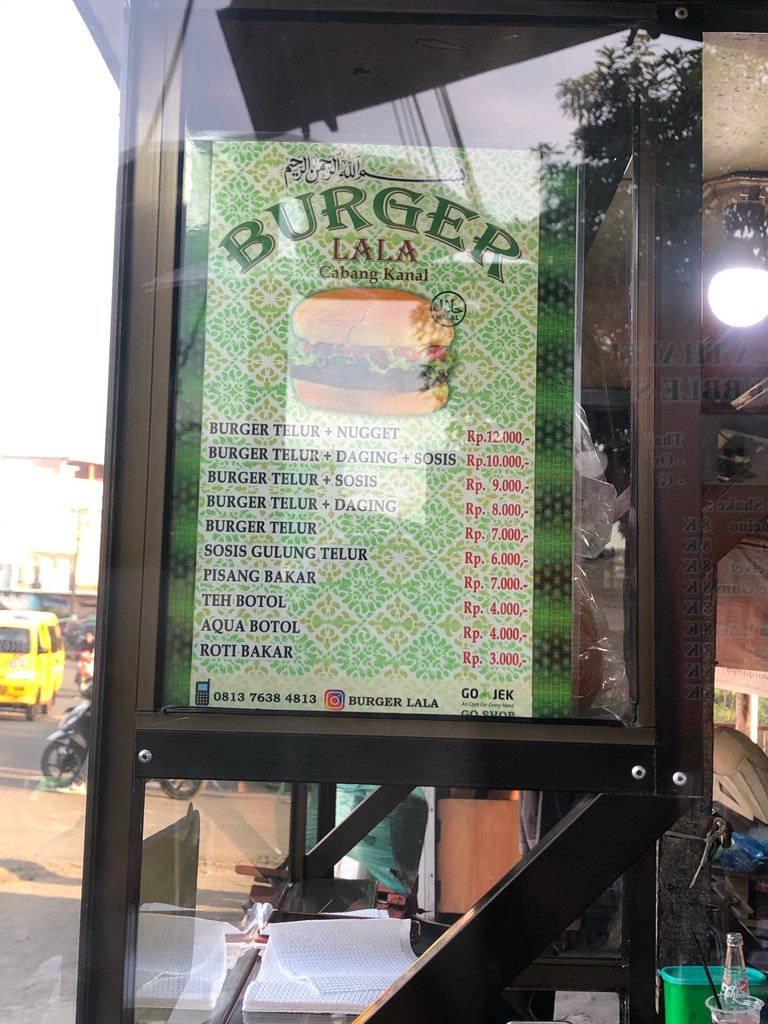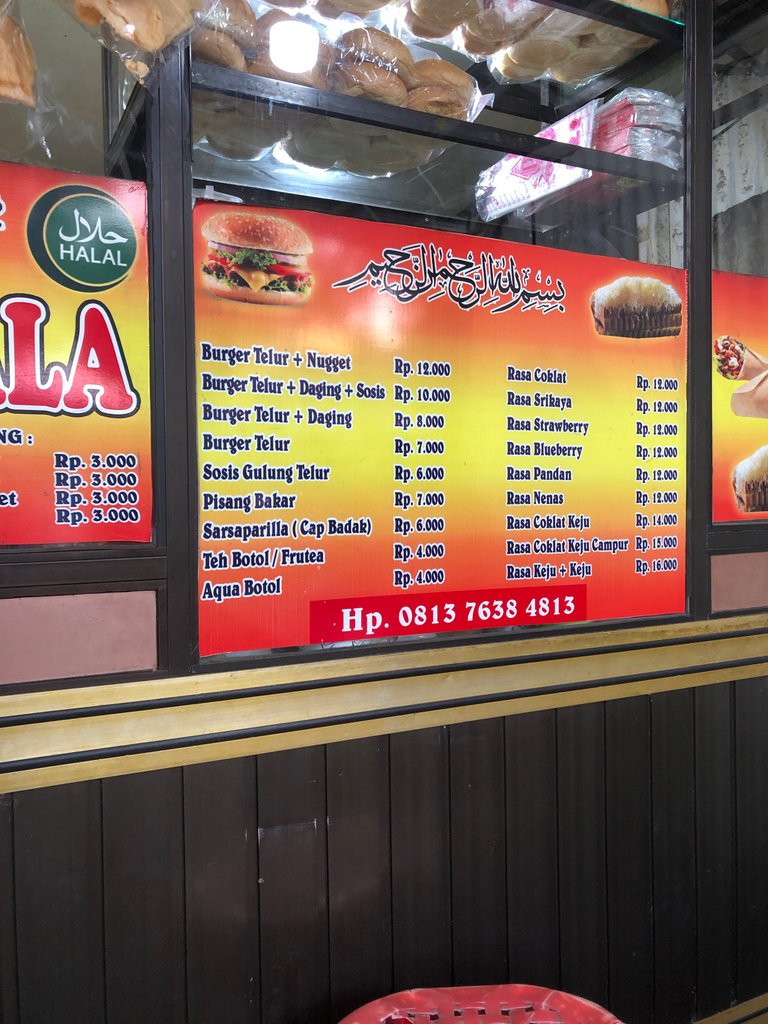 This is their menu.
The price is so cheap, its varied from 7.000 - 12.000 idr.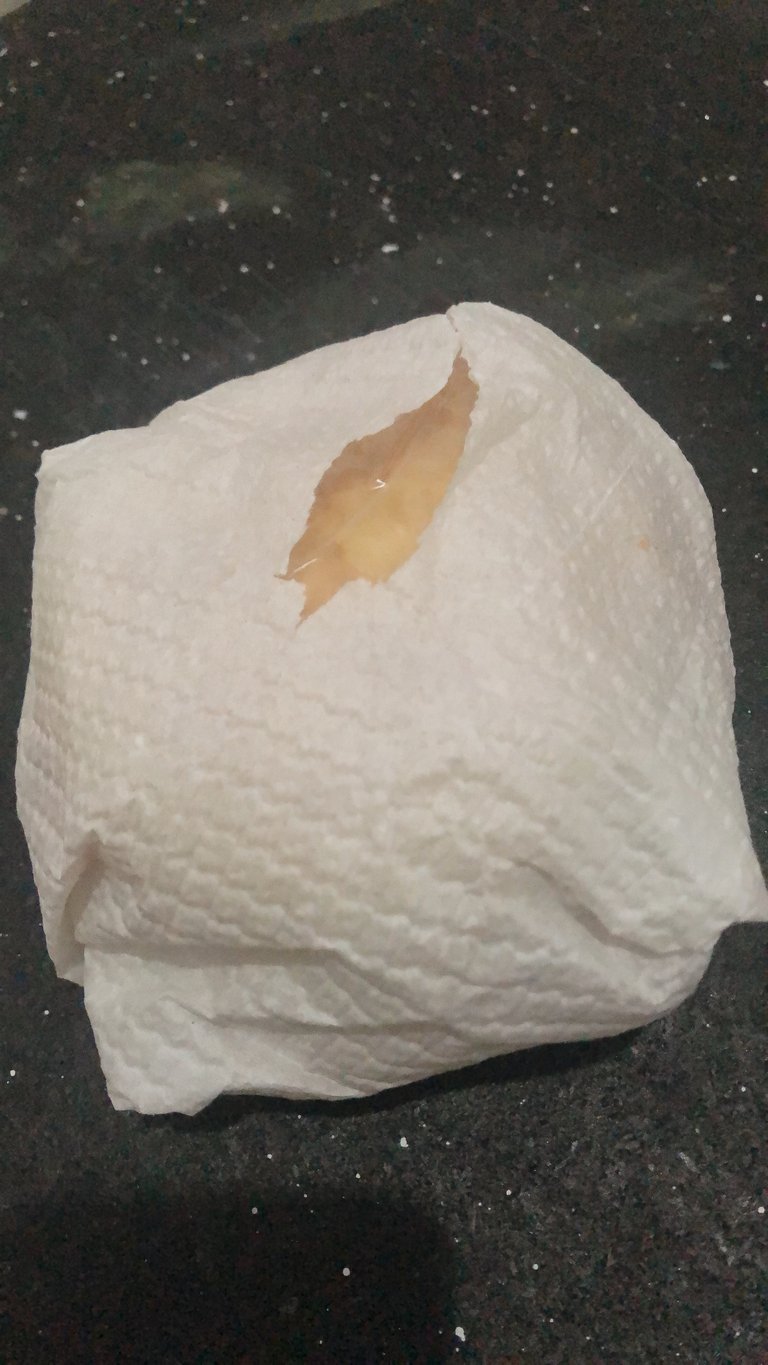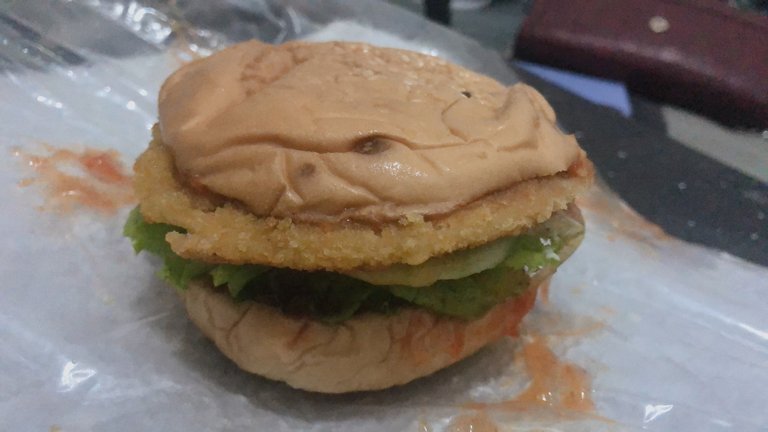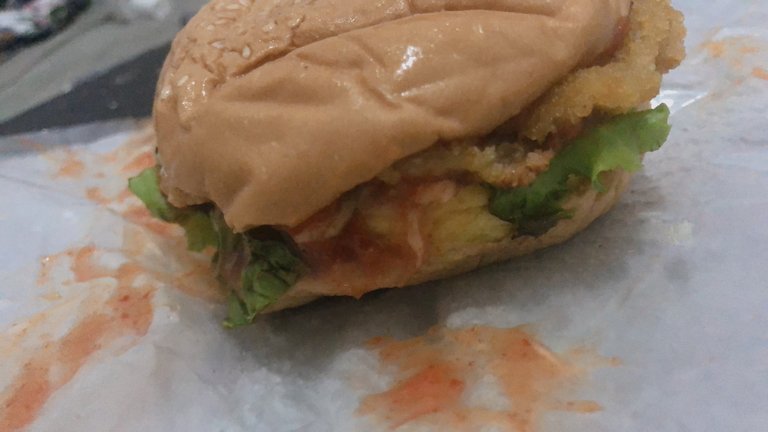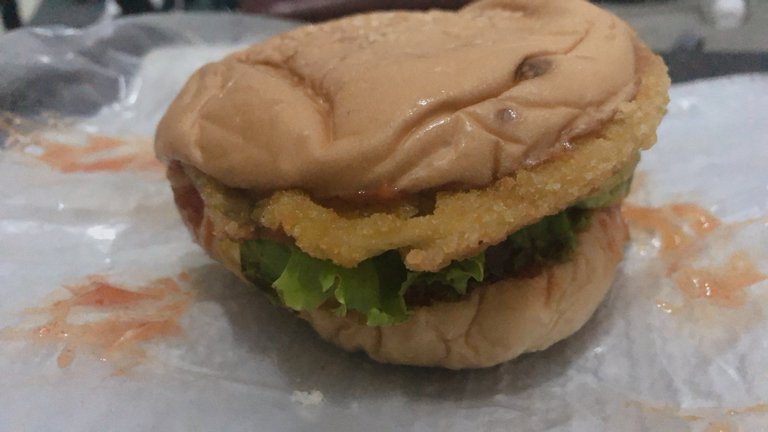 This is my burger.
I ordered Burger with egg and nugget.
My opinion about it, i kinda confused why its so popular because for me, the taste is so so.
I asked my siblings about it too.
And they said the taste is so so too.
I think the burger that i bought often taste so much better with the same price point.
Its not that their burger doesnt taste good, its just i think there are other burger that taste better but with the same price.
So if j get to choose one, k will just buy the burger that i usually buy.
Theres so special taste on this burger.