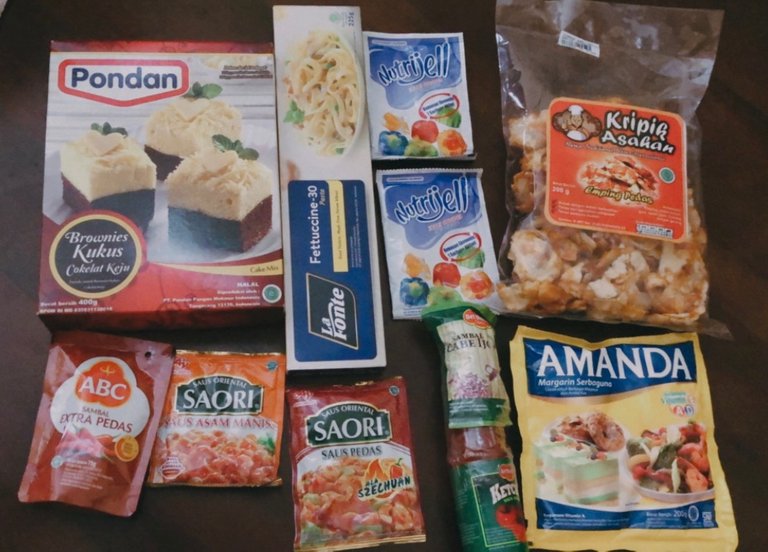 I went to Diamond Supermarket few days ago to shop.
Since lately i want to increase my cooking skill, i bought some product that i hope will help me practice cooking.
Well, all of them are actually ready to use product.
So, it make me easier to learn.
I seriously want to learn cooking since i start to realize that i will really need it in the future.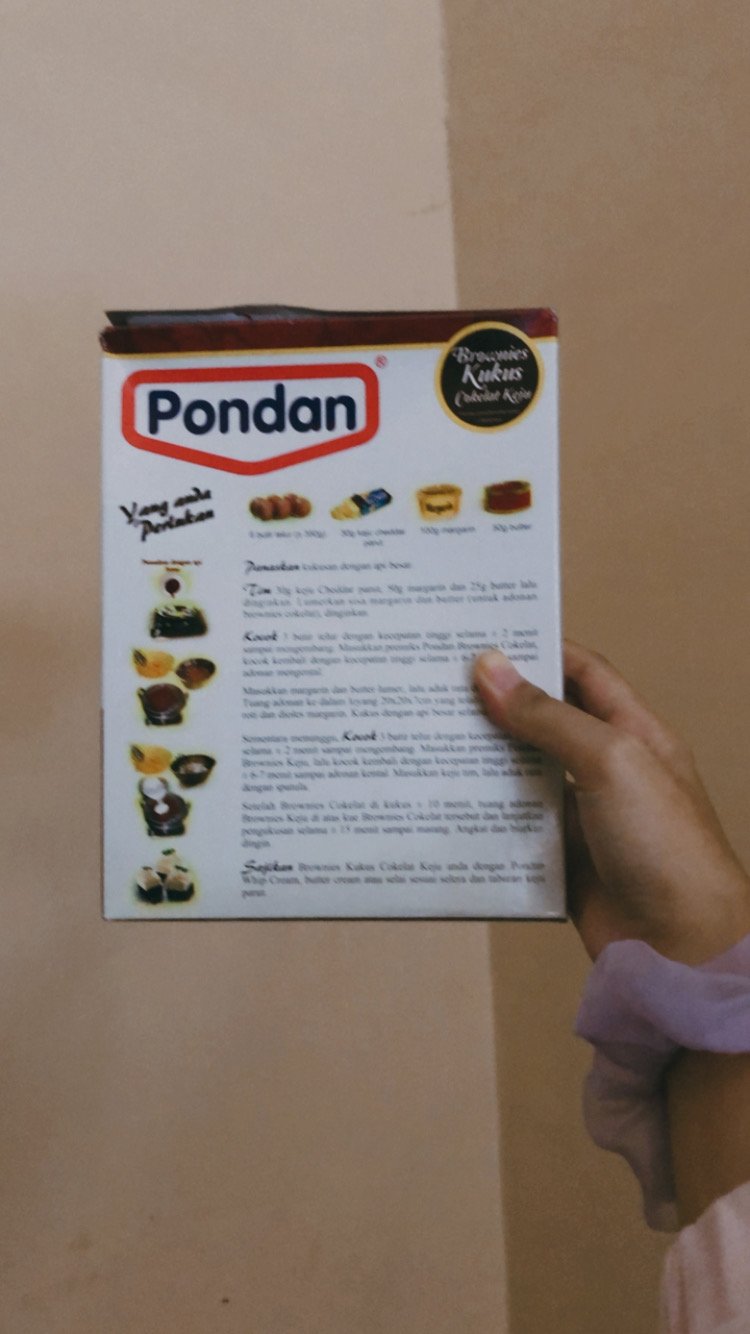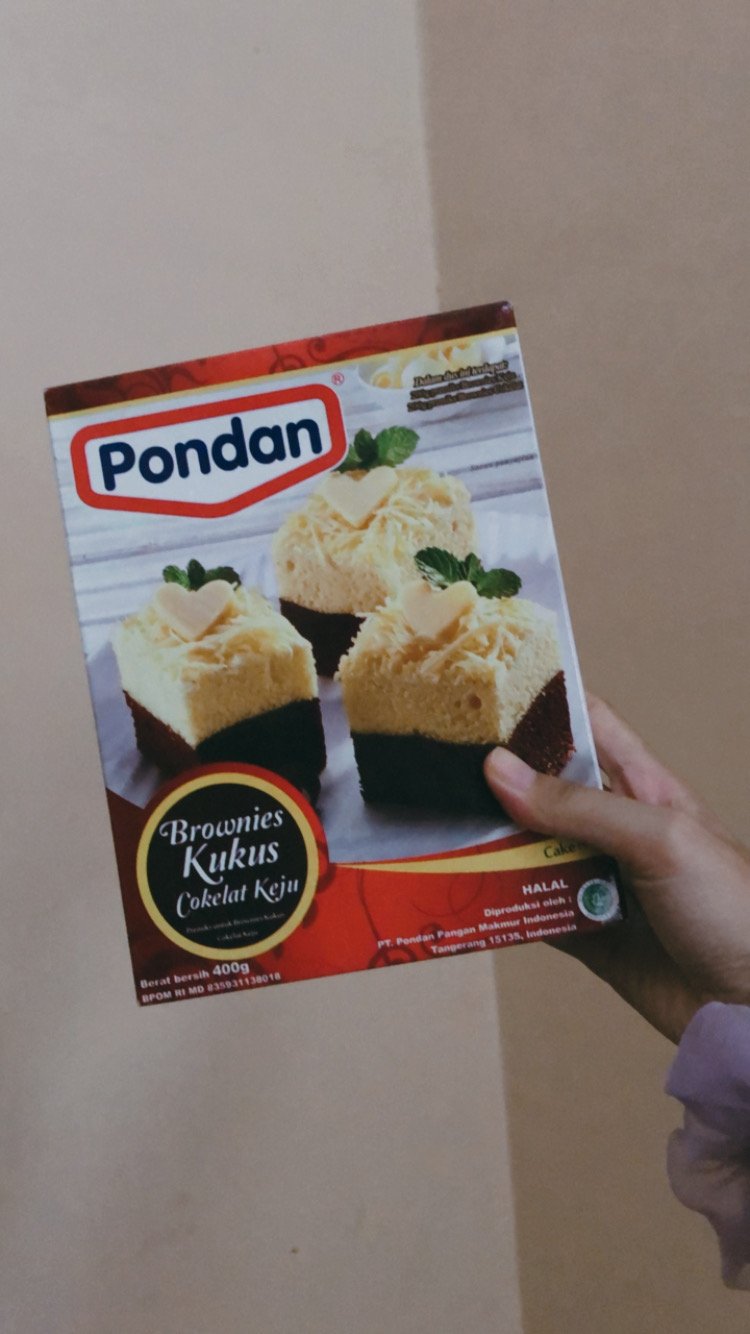 Pondan Premix Chocolate Cheese Brownies.
Yes, this is a premix of brownies.
I love brownies so lately i always buy the premix brownies.
Actually brownies is not something that hard to make eventhough we dont use the premix but i just feel like its easier using something like this.
It saved a lot of time when we bake them and when we shop for the ingredients too.
We just need to put water, eggs, and margarine.
This price is 26.000 idr and its way nore expensive that what i always buy.
I think its more expensive because this is basically two different brownies become one.
For the amount of it probably 3 times more than what i usually buy, so i think the price is justified.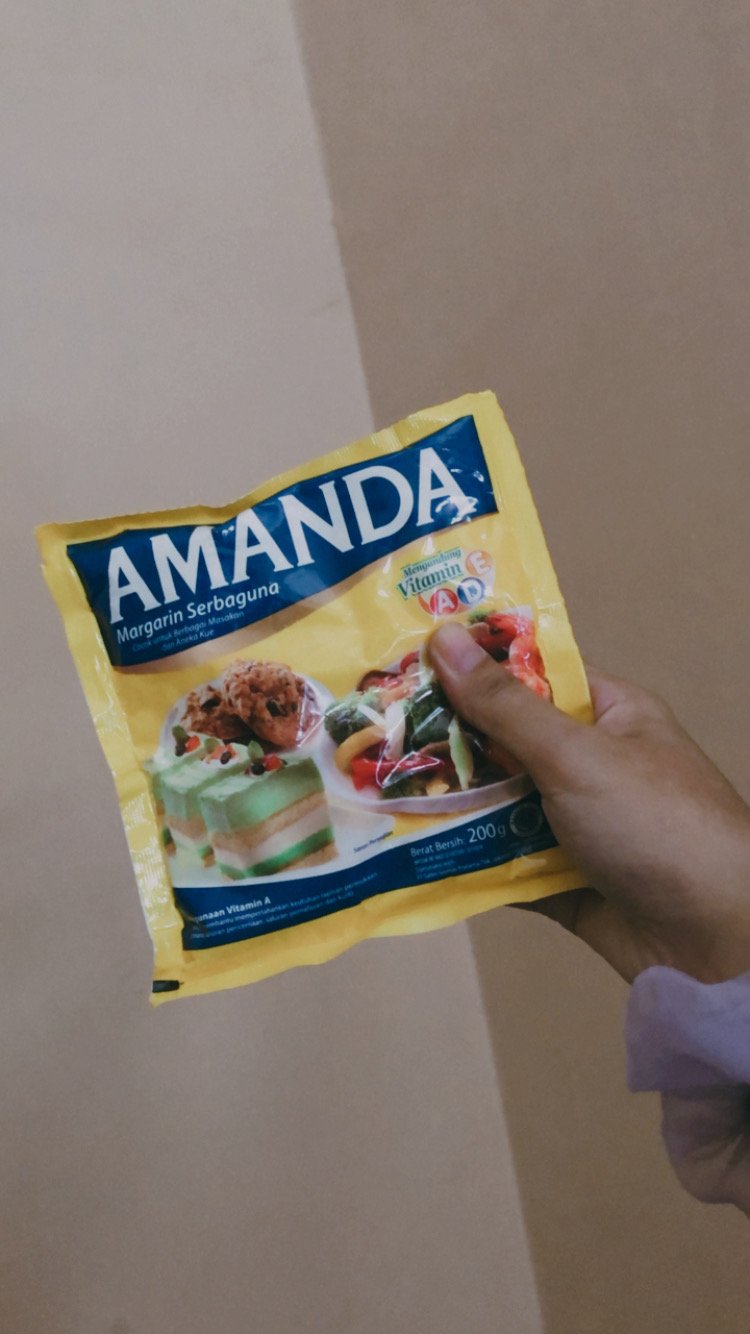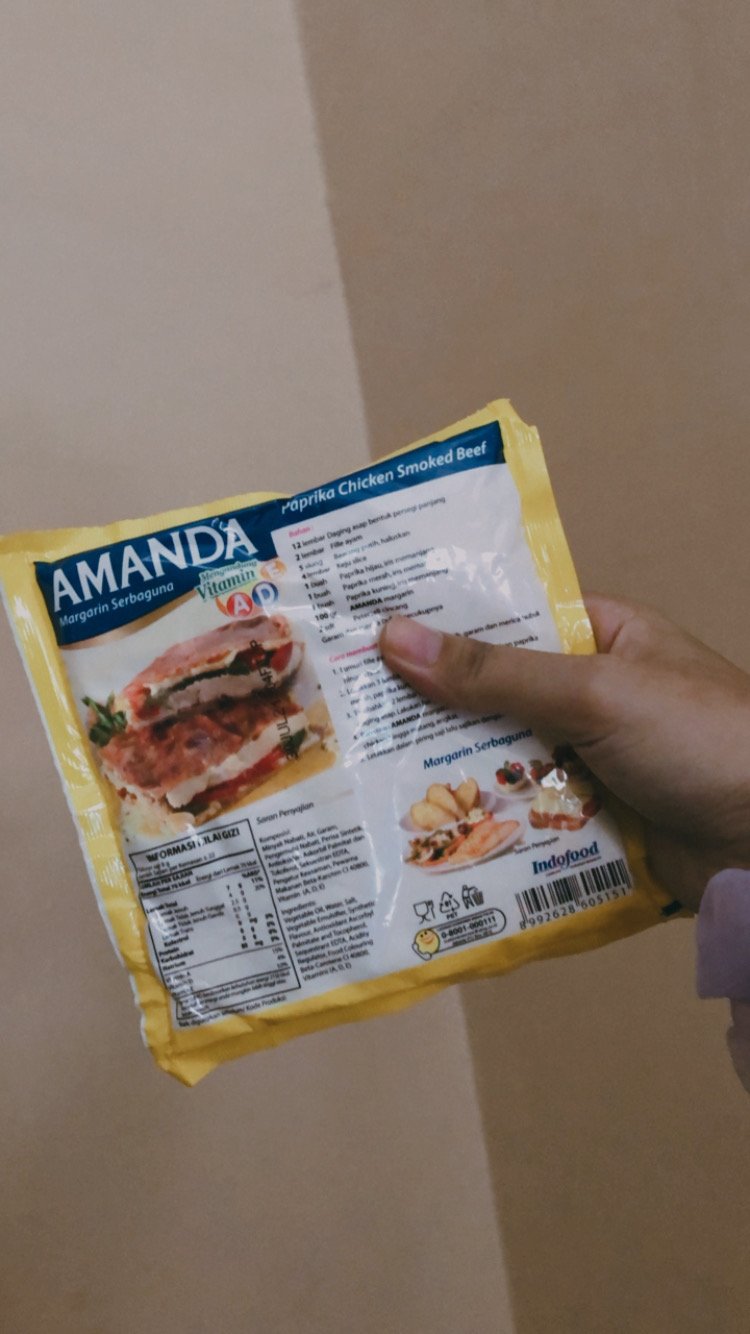 Amanda Margarine.
I need margarine to bake the brownies.
So, when im looking for margarine suddenly i found this one.
Its actually very cheap, like only half of what i usually bought.
The price of this product is 4.500 idr.
I dont know if its bad or not because the price looks scary.
So maybe if its terrible i will not purchase it anymore and just buy the usual one.
But since i love trying new things, i bought this margarine from a brand named Amanda.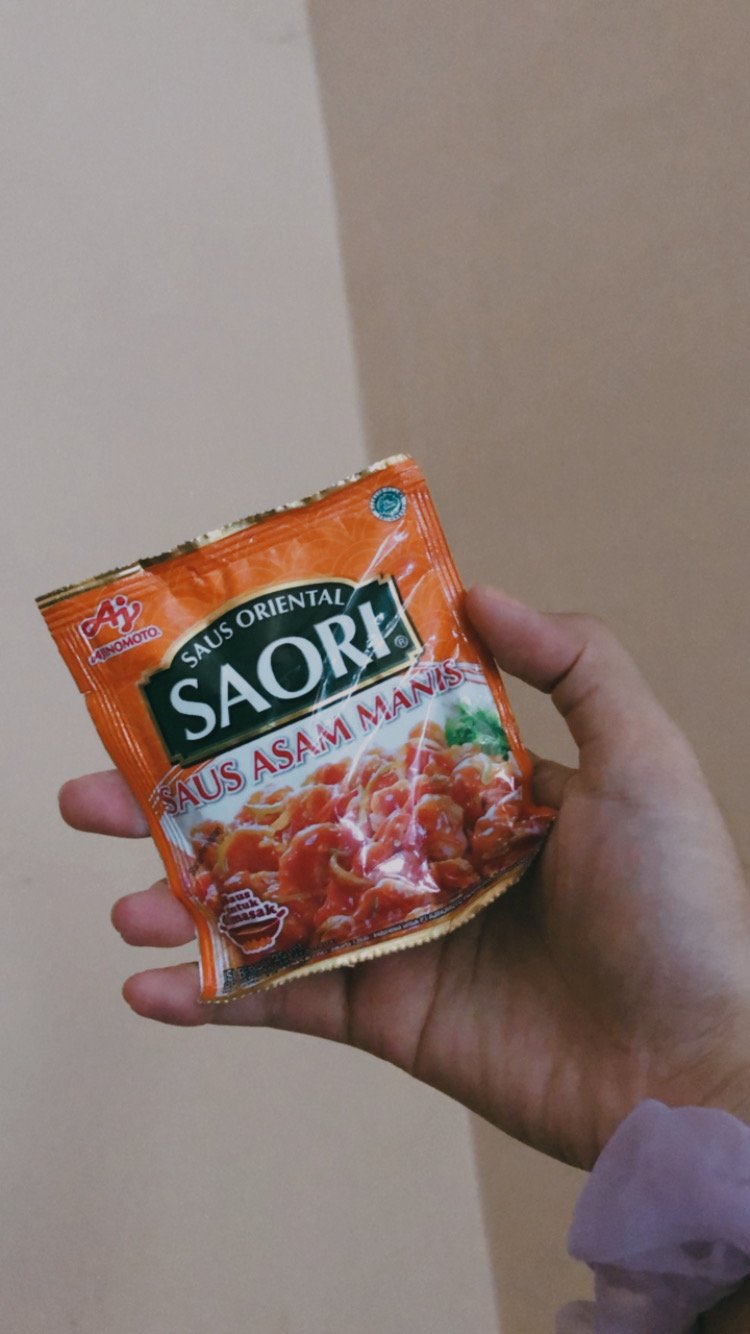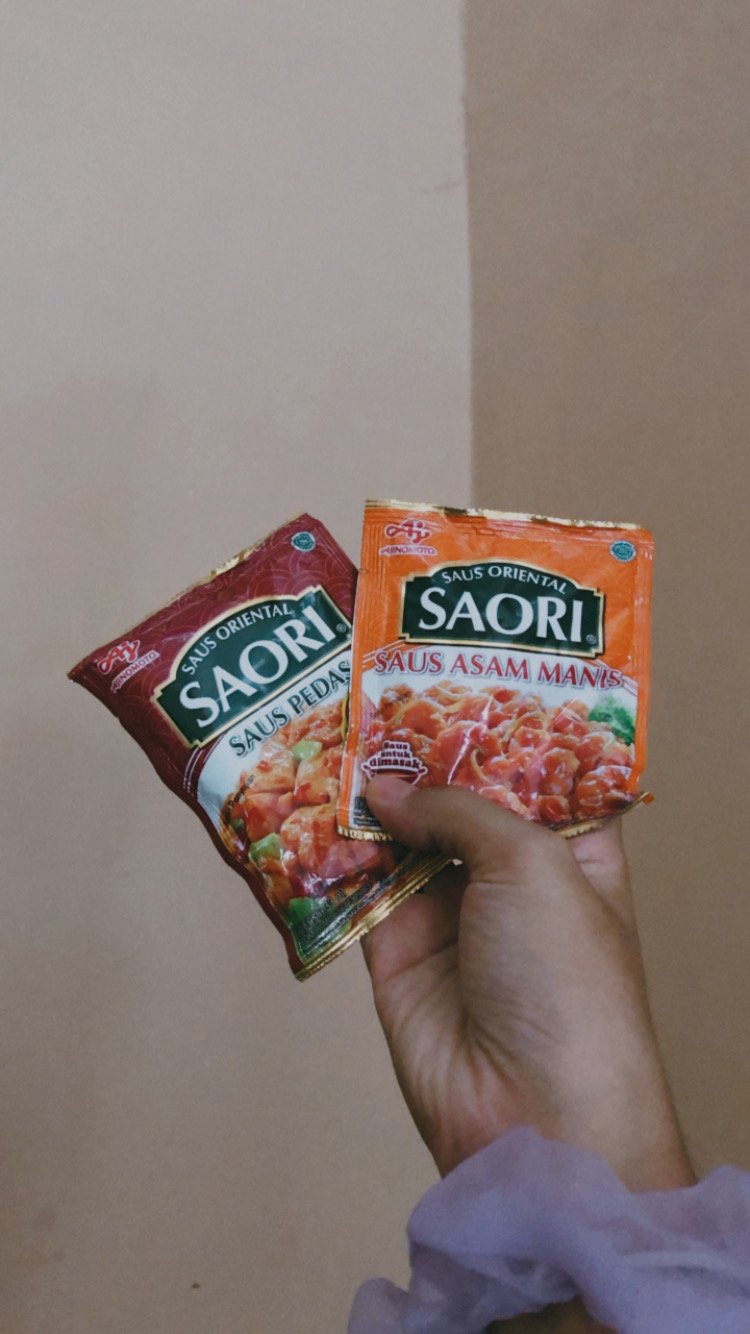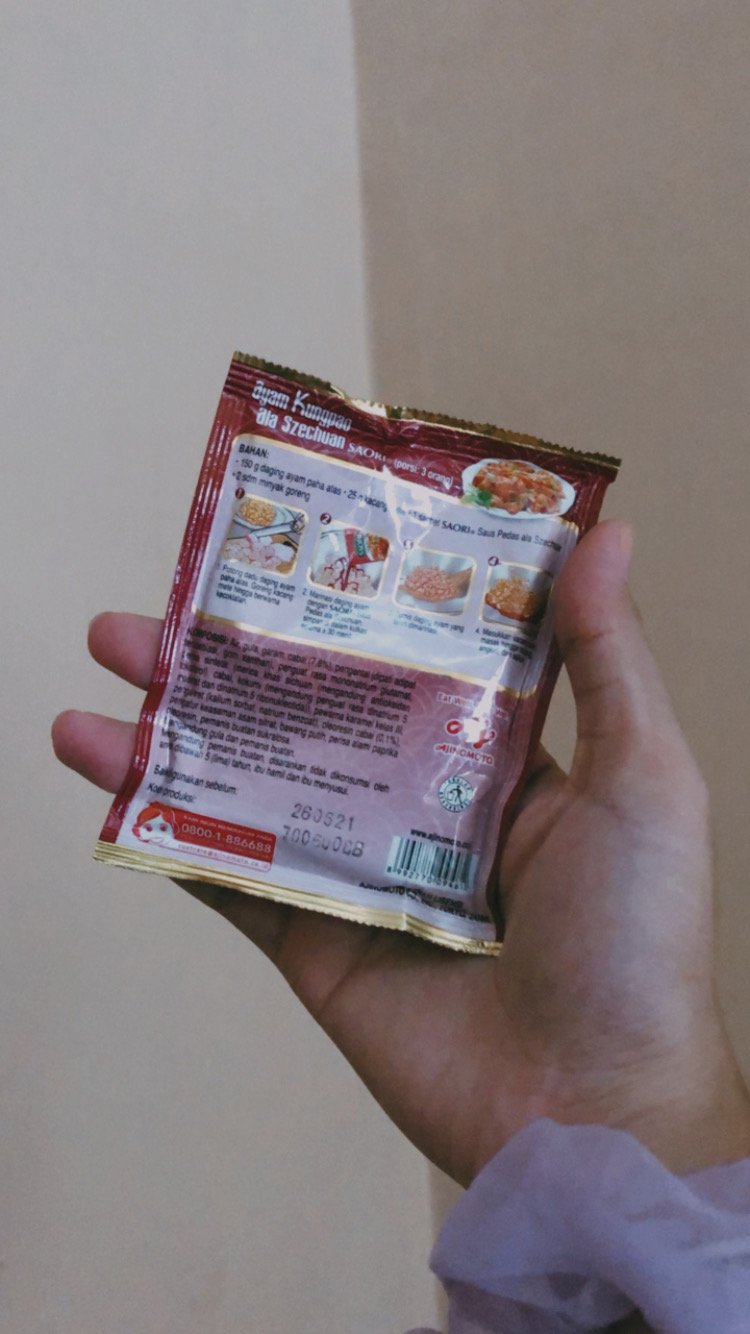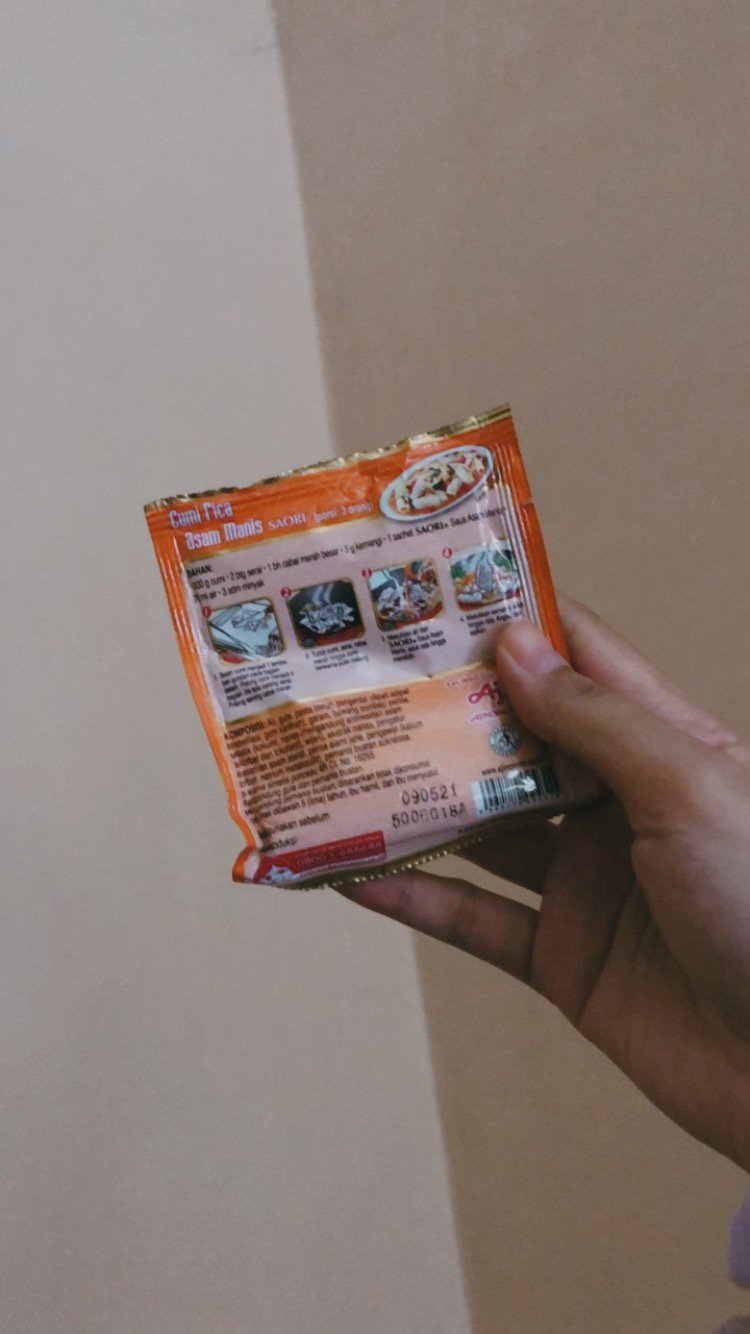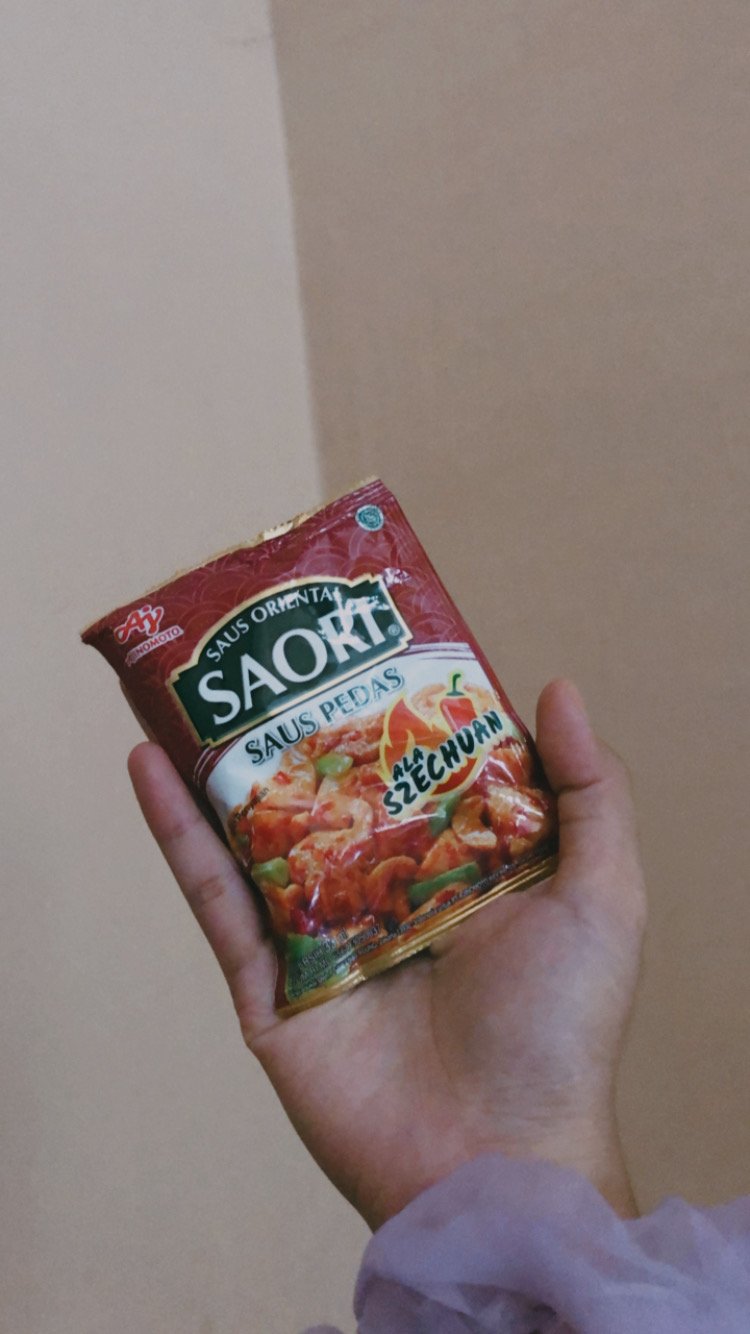 This is a ready to use sauce from brand Saori.
I was getting interested because i want to make food but im scared that i will wrongly put the seasoning.
I think things like this will helped me on that problem of mine.
I basically just need to mix it for whatever i will cook.
The flavor that i choose to buy this time are sweet and sour and spicy sauce a la sichuan.
They have more variant that we can choose.
Next time i will probably try the teriyaki sauce because usually i love teriyaki chicken.
The price of this product is so cheap only 2.500 idr per item.
So it will be very good for someone that live alone and will nit cook for big portion but still want to cook something.
And, ofcourse very good to for someone inexperienced like me.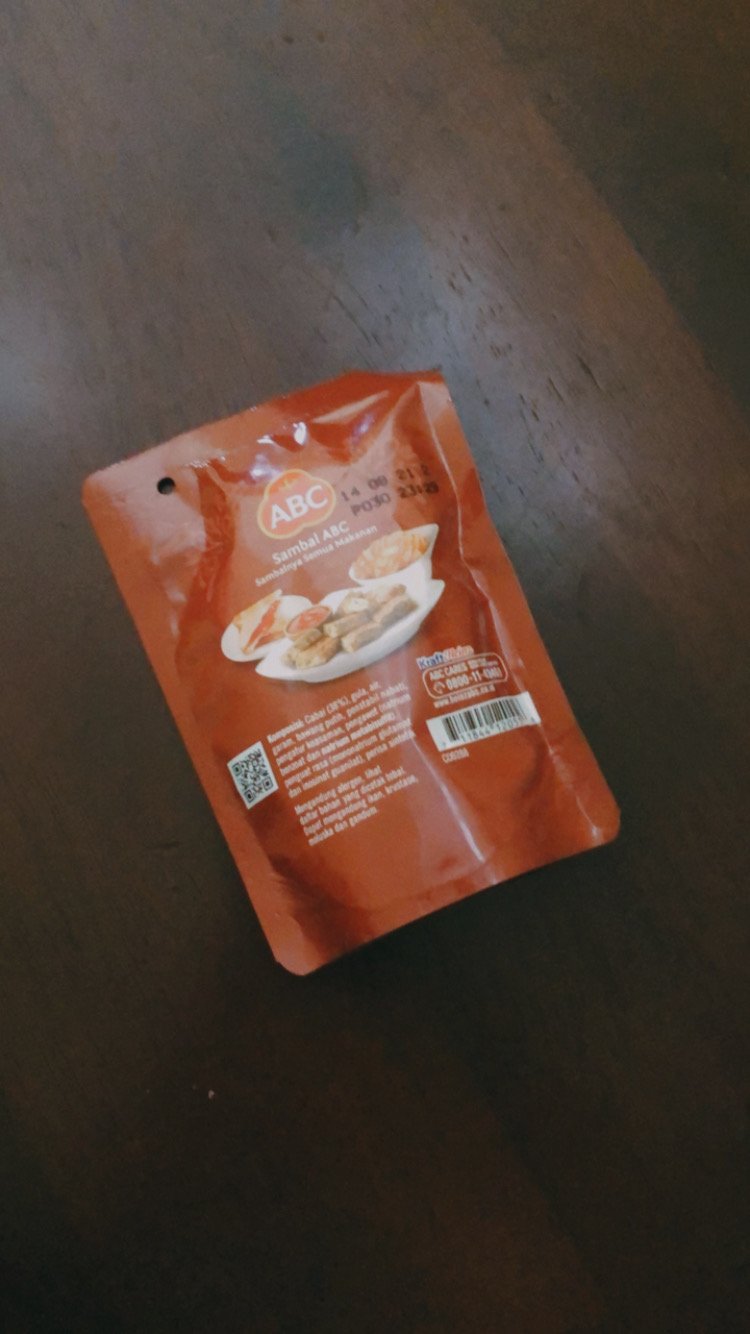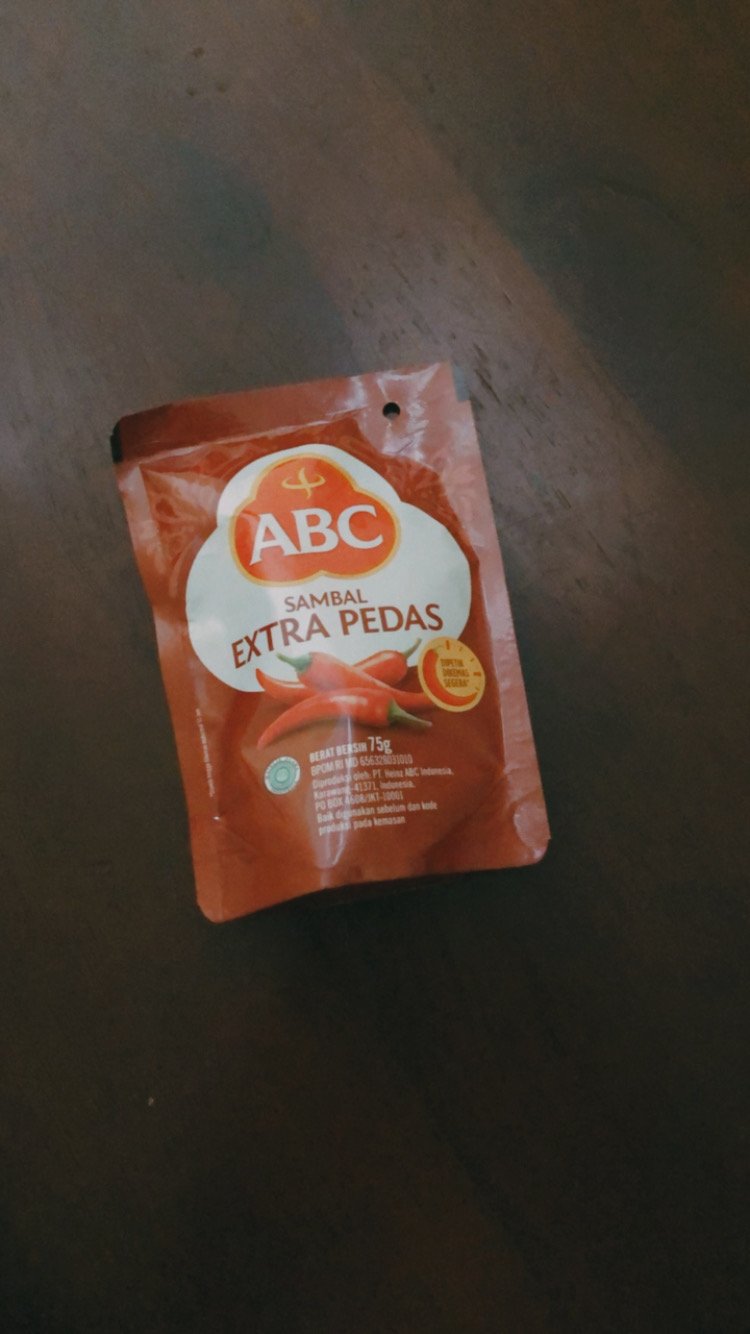 Sauce ABC Extra Spicy.
Well, this is something that i should buy whenever i went to the market.
Because i really love spicy sauce .
If i planned to make or cook something, i always make sure a chili sauce be ready near me to save myself incase what i cook doesnt taste good.
I just bought the smaller size of it and the price of it are 3.000 idr.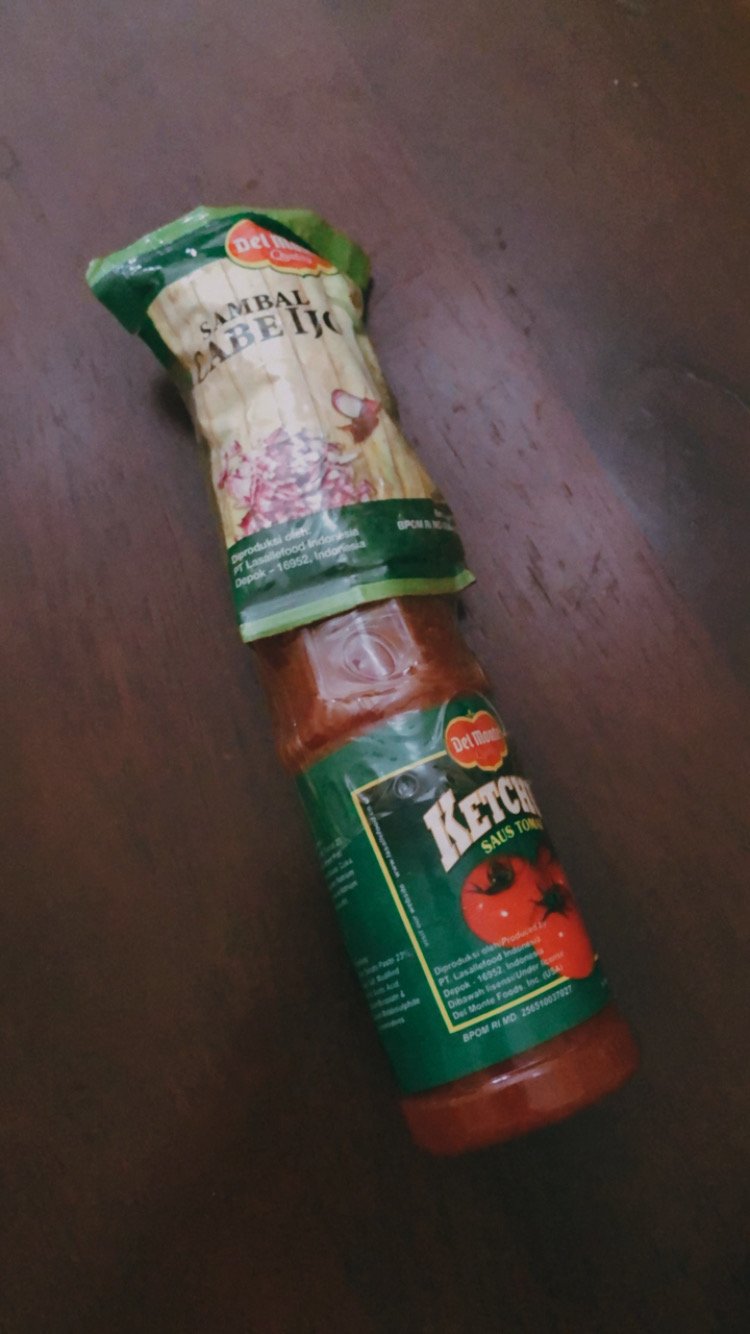 Tomato sauce from Del Monte.
Surprisingly, a spicy lover like me lately liking a tomato sauce especially for spaghetti.
It will be very nice when its mixed with the chili sauce and mixed together.
Other than that reason, the reason why i choose this specific brand are because i saw thaf they give a mini bonus like thi.
Its seems like its a sample bonus, if we're interested we might buy the sauce that they put as the bonus later.
But since I personally feel weird to eat a green chili sauce so maybe i will not getting interested.
The price are 4.500 idr.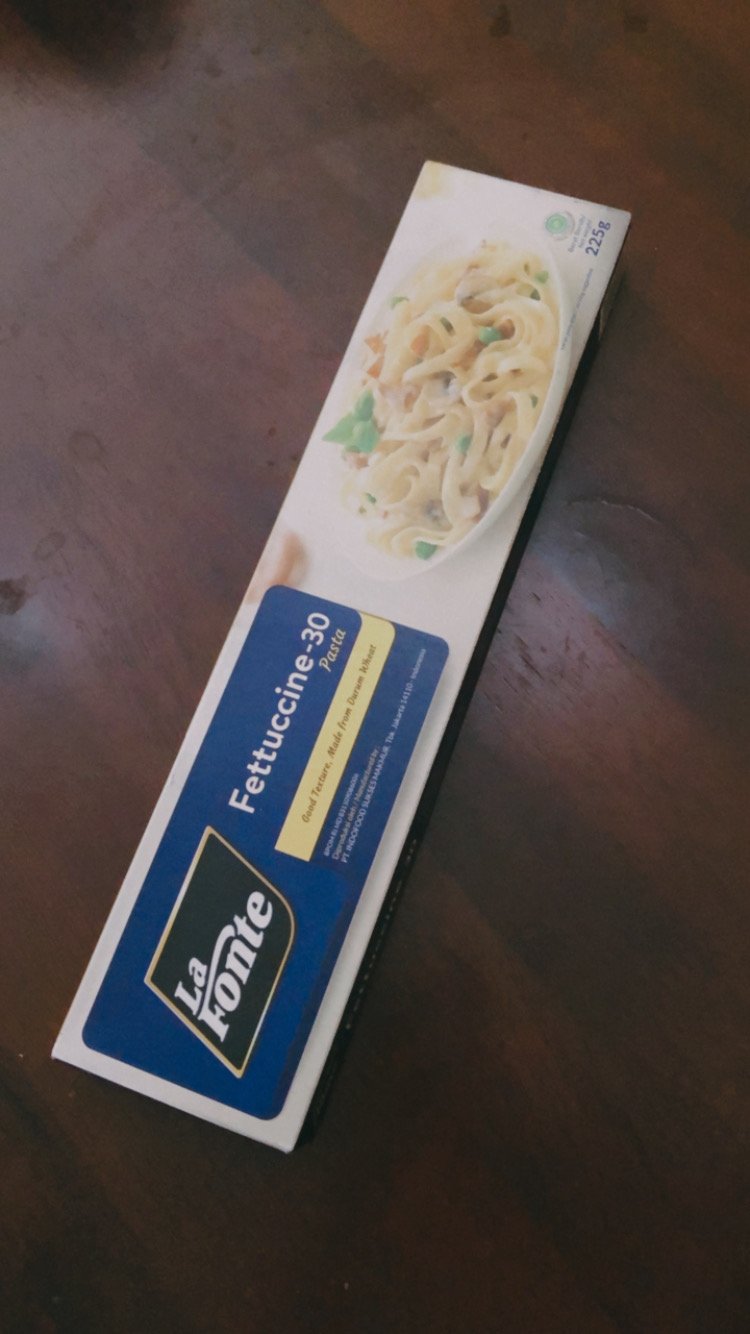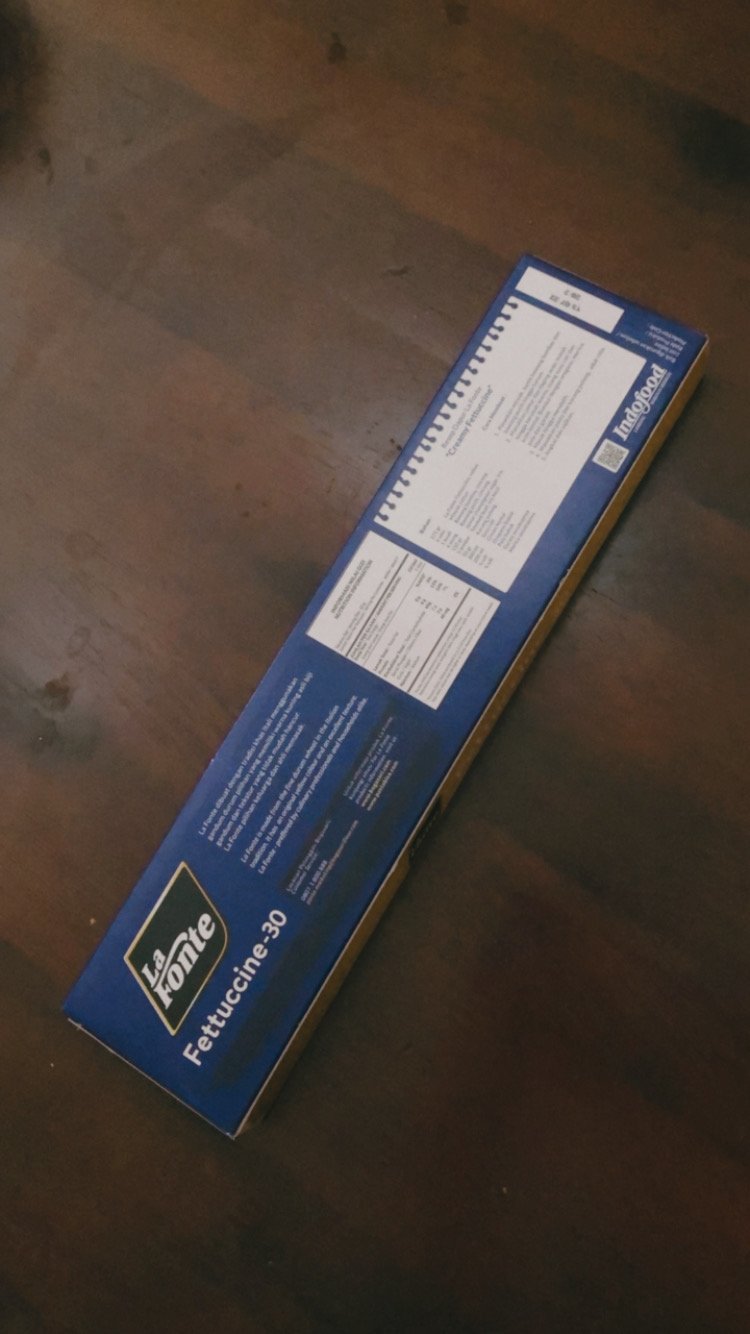 Pasta Fettuccine from La Fonte.
I love buying pasta from la fonte because its cheap and easy to get.
Eventhough the pasta quality is so far behind from pasta we can find in restaurant.
But, for me its okay for something that I eat just by myself at home.
And i am someone that eat pasta a lot, so its saving money too.
In conclusion, pasta from la fonte is quite satisfying me.
Even though the fettuccine that i always found in the market near my house is so small.
Price 9000 idr.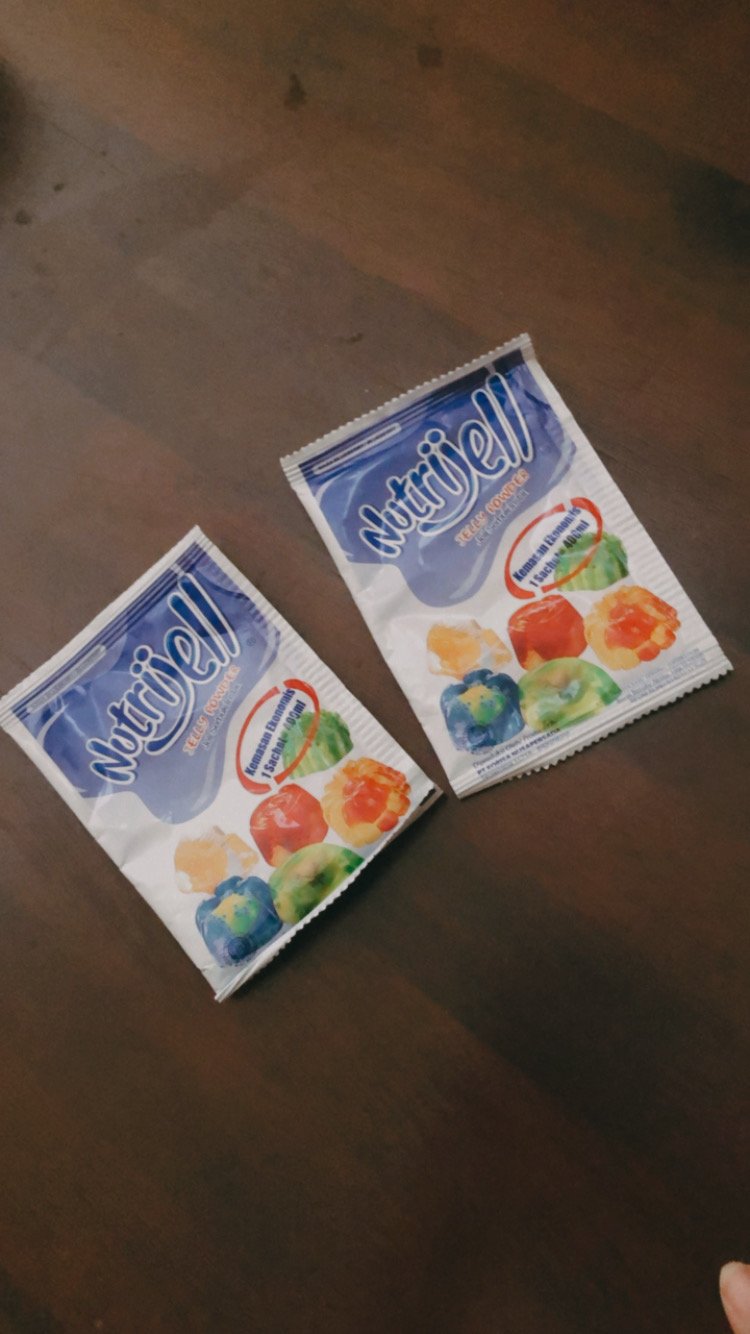 Jelly From NutriJell.
In my house, we all love jelly.
We eat jelly almost everyday.
I love jelly especially for a snack since it can make me feel like im full without make my stomach getting bloated.
And its a perfect midnight and breakfast snacks.
A lot if time i eat jelly for breakfast.
The reason are because in the morning, i dont really feel the desire to eat but since i have ulcer i need to fill my stomach with something.
Thats where i choose just to gulp down jelly.
Price 3.000 idr/ item
Last but not least, my most favorite from them all and the reason i went to that specific market, Emping Pedas.
I already talked about this product so many times here so i dont want to keep repeating the same thing.
But yes, this product so far, i can only find them in Diamond Supermarket and even then its sold our easily.
Price 16.500 idr.