Another day full of a variety of tasks. Even on the weekends I don't get a chance to rest much. At least I don't give myself the time to since there is so much to do. It is all part and parcel with farming. I got myself into the garden a bit later than normal but still got just under 30 squash. Luckily I don't have to deliver them until Friday so I can build up the stock a bit more.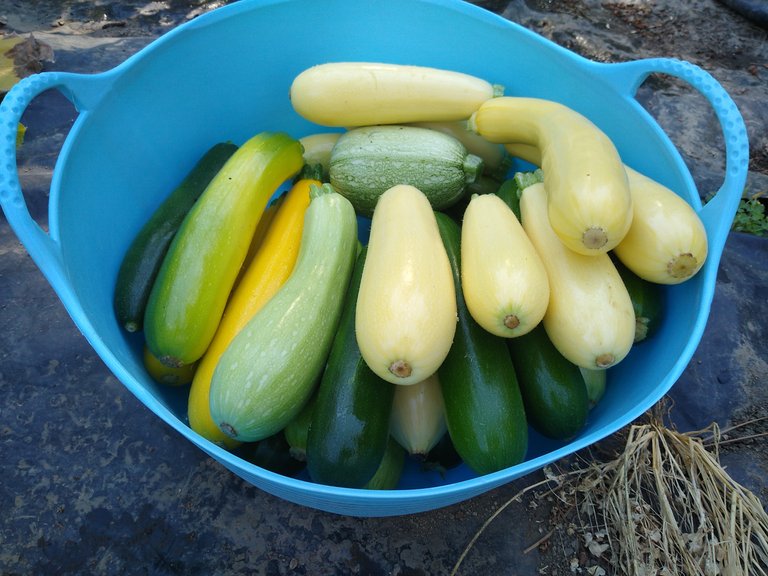 Yesterday @solominer posted a out setting up a trail cam which reminded me that I have been meaning to set mine up on the trail from the creek. The deer use it constantly so I figure I will get video of them but I am curious what else uses the trail. I will grab the card this morning and see if I go anything. If not I will keep it setup for a few days.
It got strapped to the tree at the bottom of the trail.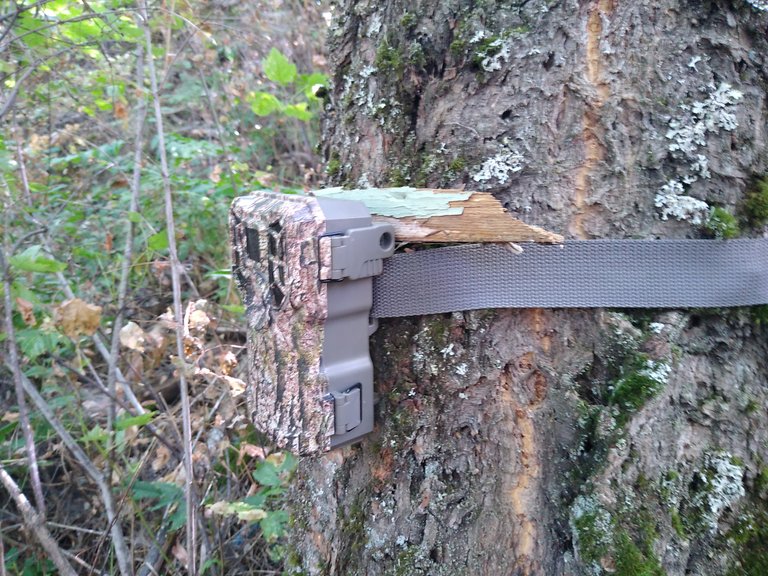 Pointing right at the trail the deer use the most. You can't really see it in the pic but their trail is well worn and goes straight through the brush to the creek.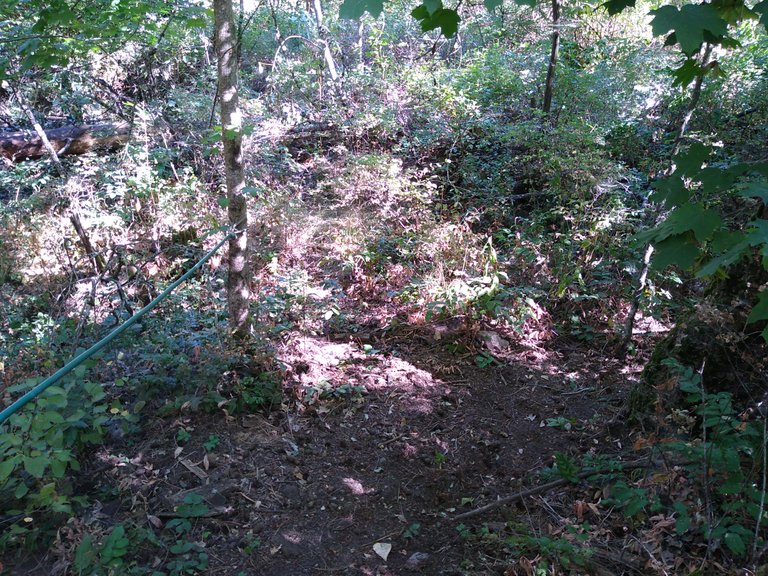 More hours spent picking beans. I did get through the rest of the Jade and am all of a few pounds shy of my order for tomorrow.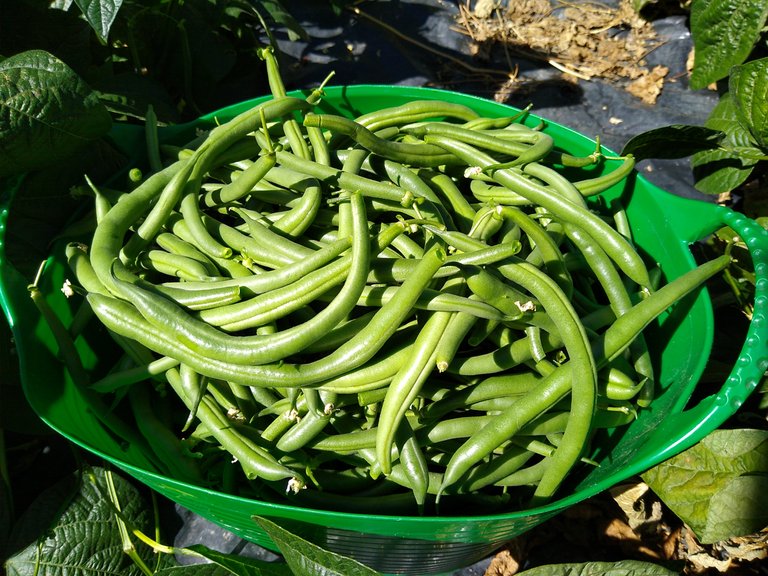 I have to bag up 176 half pound bags today which will take a couple of hours in the afternoon.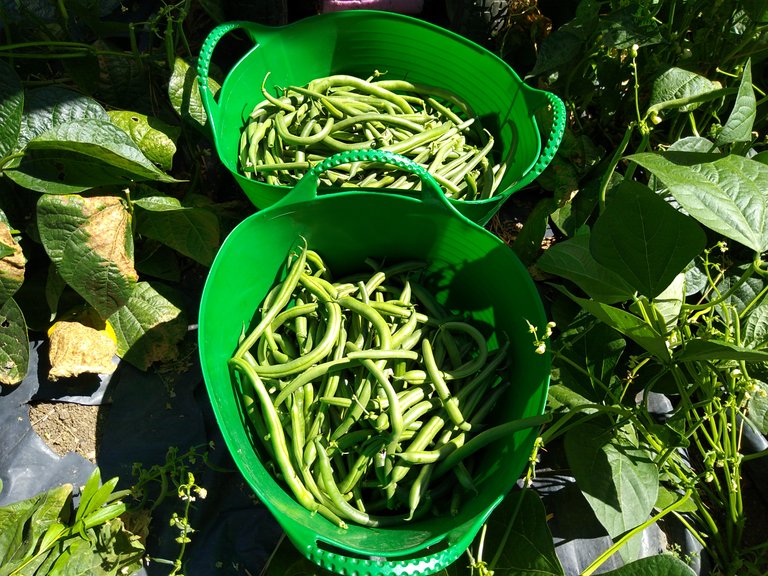 J wanted a pencil holder for his desk so we went out to the tool shed and drilled some holes in a piece of 2x4 and mounted it to the side.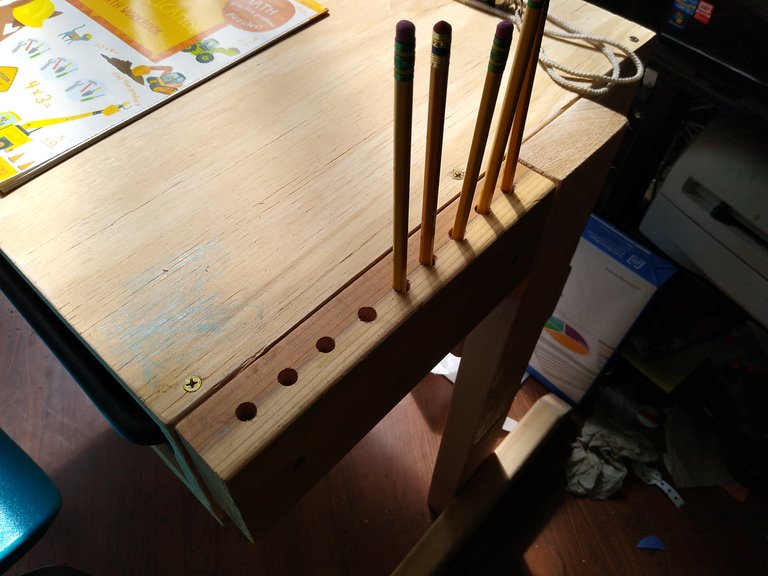 He is super stoked now and has some ideas for other additions to the desk like a storage shelf underneath.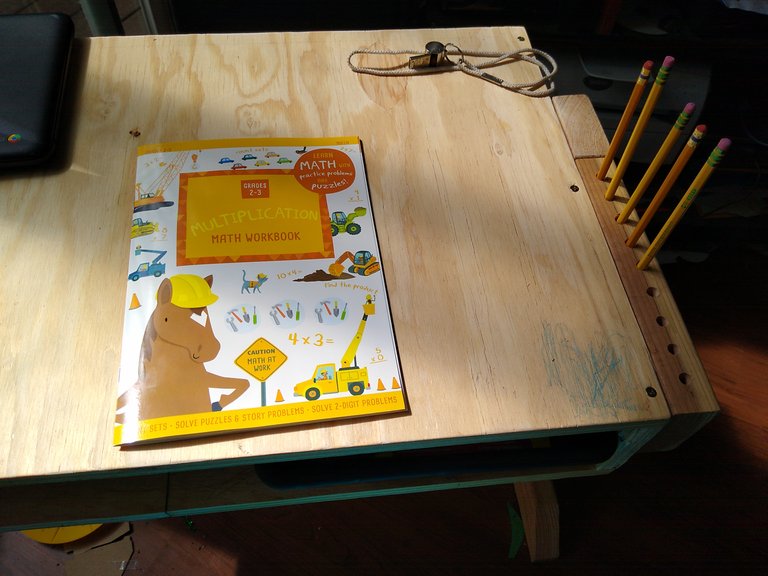 Mid afternoon I went to North 40 to pickup a bunch of screws, screen, and electrical parts along with a bunch of plumbers tape. I got back to the shed and kept at the sheathing. I started on the door side and started piecing it all together.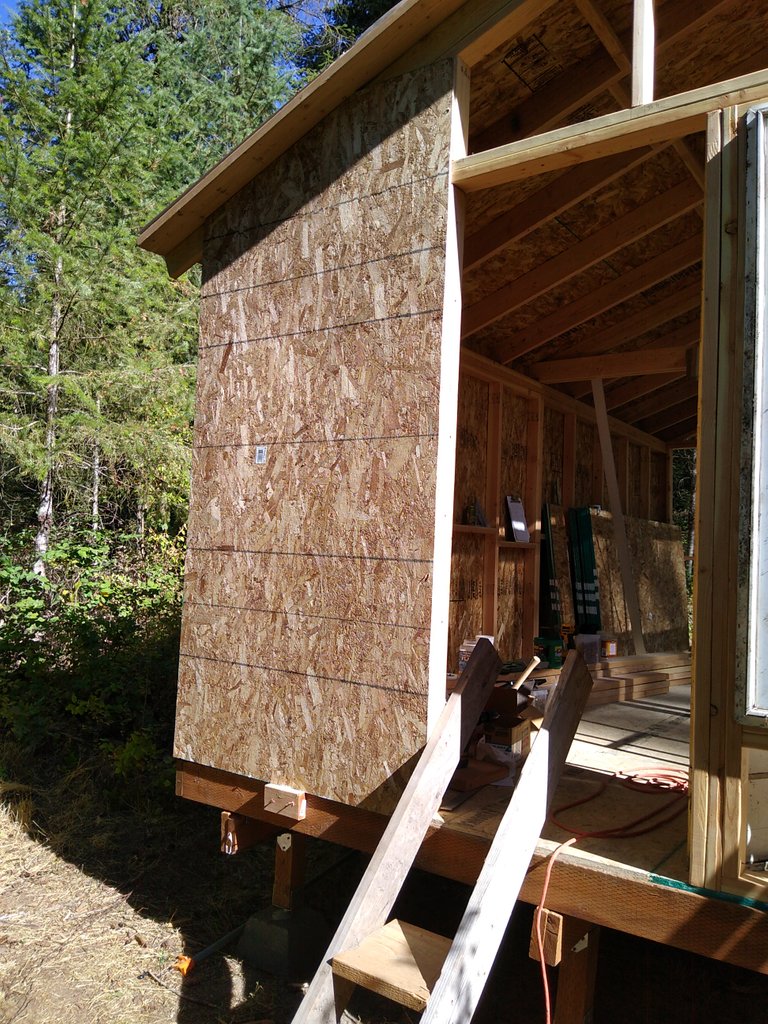 The sheathing is locking the structure together nicely and it is a lot more solid already.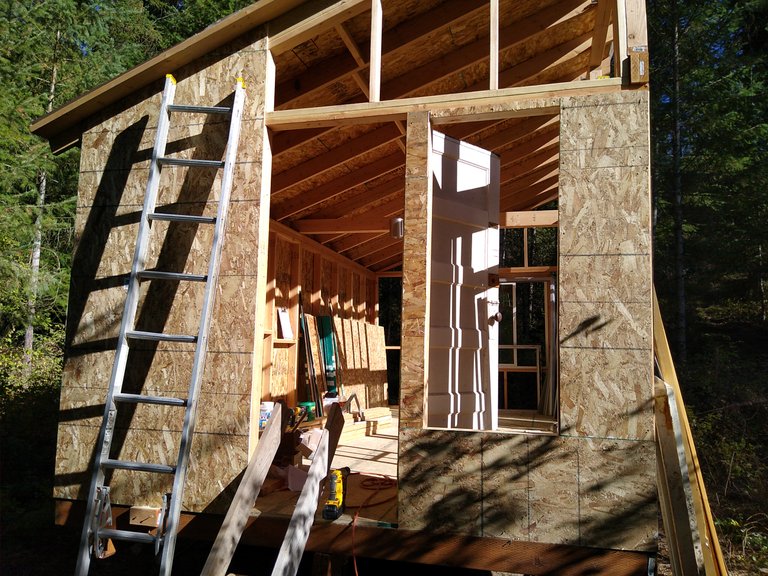 The last piece I got put up was under one of the windows. It is such a nice feeling to stand inside and see the walls going up. Really starts to feel like a building and not just the skelton frame. I have a pair of single gang boxes mounted for the light switch and an outlet. I picked up 4 light bases that I will be installing in the ceiling.
I will be punching the holes for the electrical this week but I may wait until I have the sheathing on though it is pretty clear where I need to run wire.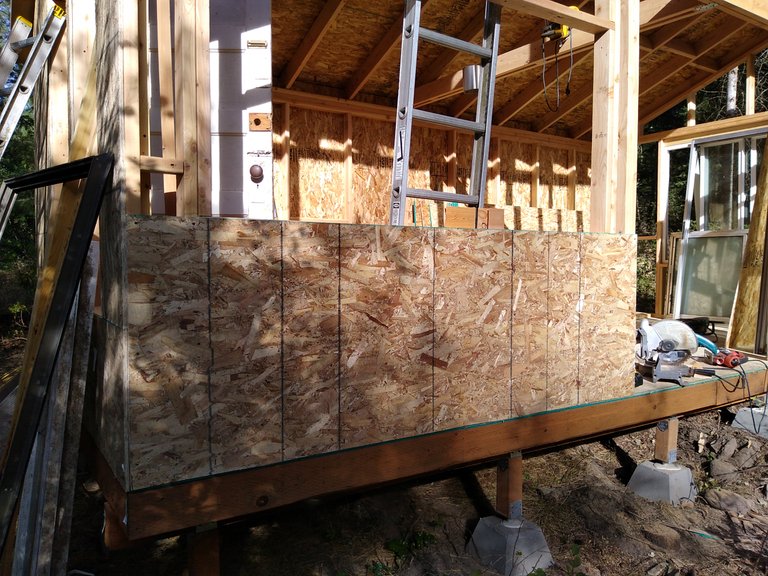 We got another string of the led lights and I strung them up loosely and got all the bulbs in to see how the shed will look lit up at night.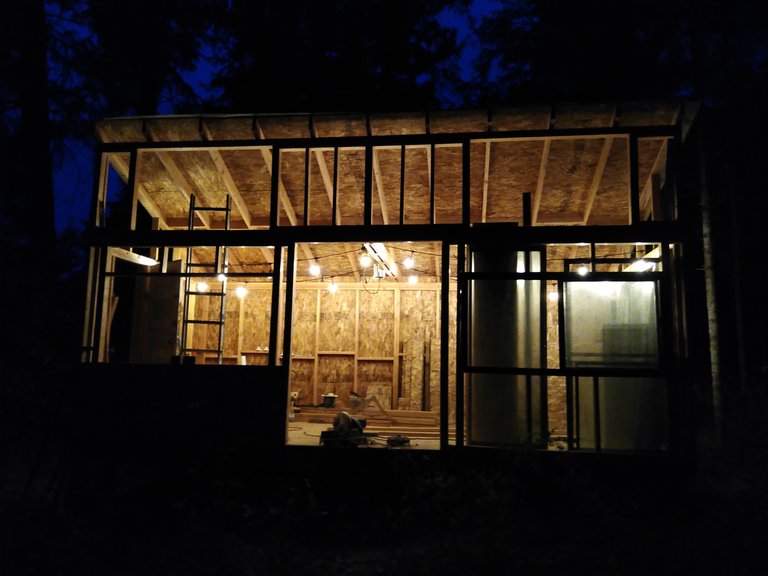 Today is homeschooling, picking the last of the beans I need for tomorrow, I need to get more hay soon, work on shed more, bag beans, and bake bread.

For more information about our farm:
Fleming Family Farm
FLEMING FAMILY FARM, LLC
Sustainable & Organic Methods | Heirloom Produce
All images are original works of Fleming Family Farm unless otherwise notated and credited.
If you find this post useful or entertaining, your support is greatly appreciated by upvoting, following, and sharing!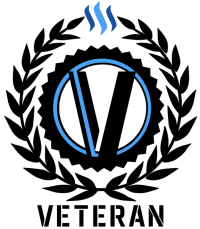 ---

---