Hola amigos Hive que tal su día. Hoy les traigo una hermosa manualidad, una carretilla decorativa. Ideal para colocar en cualquier espacio de tu hogar.
Hello friends Hive, how was your day. Today I bring you a beautiful craft, a decorative wheelbarrow. Ideal to place in any space in your home.

MATERIALES || MATERIALS
Paletas | Palettes
Cartón | Paperboard
Silicona | Silicone
Tijera | Scissor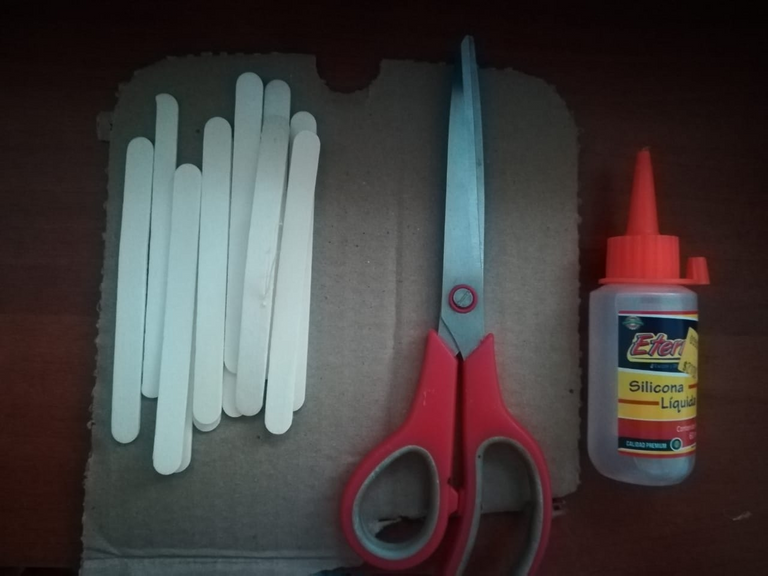 Paso 1 || Step 1
Pegamos de manera vertical 6 paletas para armar la carreta. Este paso es el que va a sostener la continuidad de tu manualidad.
We glued 6 pallets vertically to assemble the cart. This step is the one that will sustain the continuity of your craft.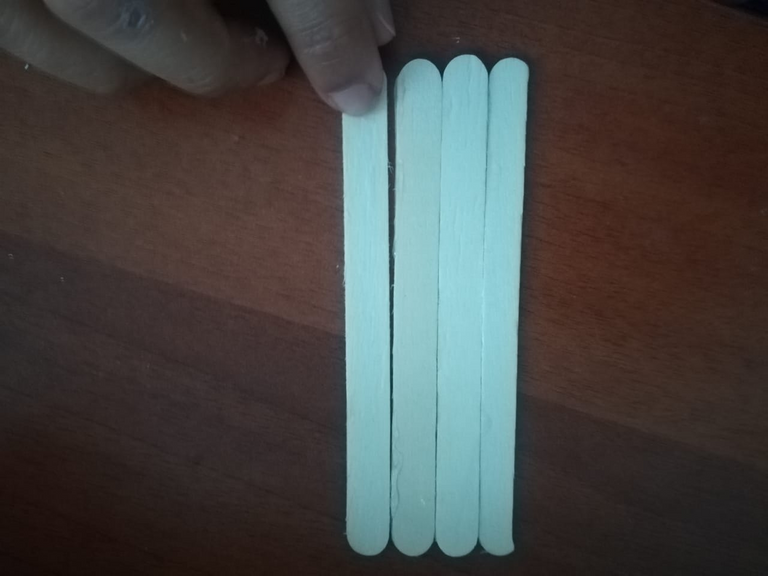 Paso 2 || Step 2
Luego pones en los laterales paletas para armas la caja de la carreta.
Then you put the cart box on the sides for weapons.


Paso 3 || Step 3
Partes por la mitad la paleta para colocarlas al rededor de la caja que vas a armar, como si fuera una cerca por todos los bordes tal cual como lo muestra la imagen.
Cut the pallet in half to place them around the box that you are going to assemble, as if it were a fence on all the edges as shown in the image.


Paso 4 || Step 4
Colocas todas las mitades por todos los bordes. Esto te dará una estabilidad, hace que la caja de la carreta sea firme.
You place all the halves on all the edges. This will give you stability, make the cart box firm.


Paso 5 || Step 5
Con el cartón haces tres circulos para crear las ruedas de la carreta y la pintas para hacer que se vean reales.
With the cardboard you make three circles to create the wheels of the cart and paint them to make them look real.


Paso 6 || Step 6
Luego une dos paletas a los extremos de un circulo para hacer la rueda que va en la parte de adelante.
Then attach two paddles to the ends of a circle to make the wheel that goes in the front.


Paso 7 || Step 7
En la parte de adelante de la carreta pegas una mitad de paleta para sostener la rueda como muestra la figura.
On the front of the cart you glue a pallet half to hold the wheel as shown in the figure.


Paso 8 || Step 8
Finalmente, pegas las ruedas y decora con unas flores. Tienes una carreta lista para decorar en el mejor espacio de tu hogar.
Finally, you glue the wheels and decorate with some flowers. You have a cart ready to decorate in the best space in your home.