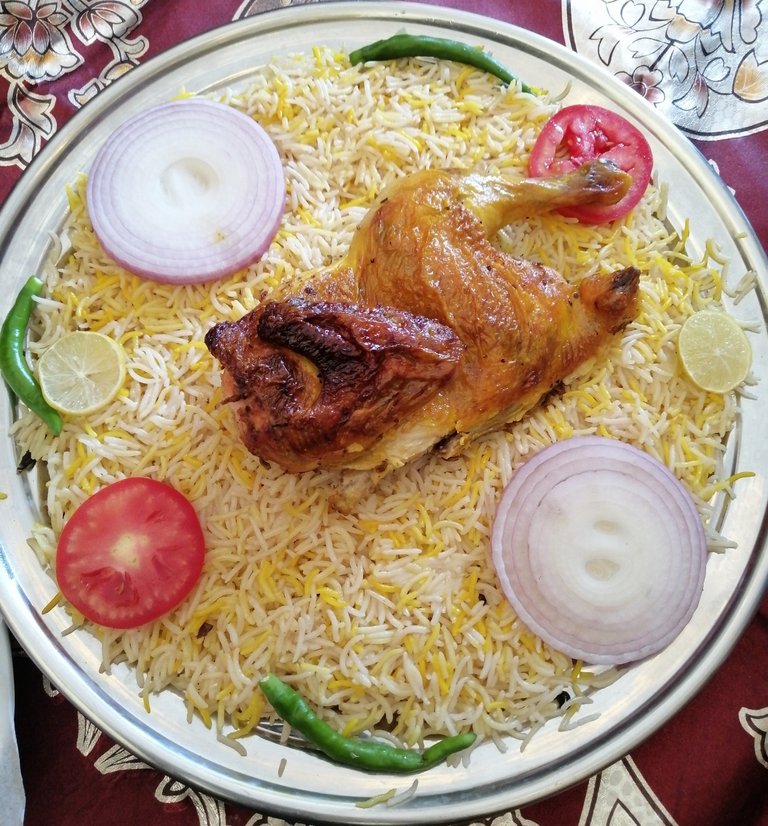 Mandi is a traditional dish of Arab countries and it is originated from Yemen. Mandi is prepared in a special tandoor and consists of meat and rice with special spices. Mandi is very popular in Asian countries too. So in Pakistan, many hotels have introduced this dish but few are good and have good taste with Pakistani touch. Traveling on G.T. Road, I saw this Baitul Arab Mandi hotel. So I decided to try this recipe.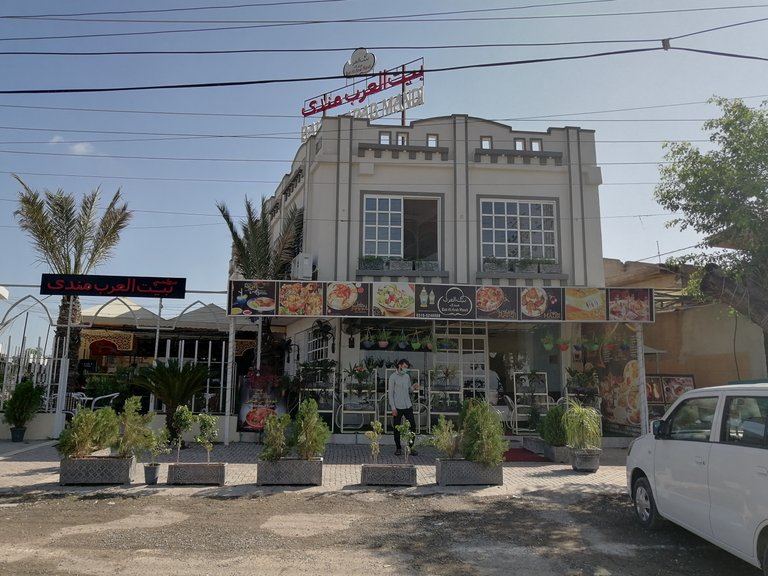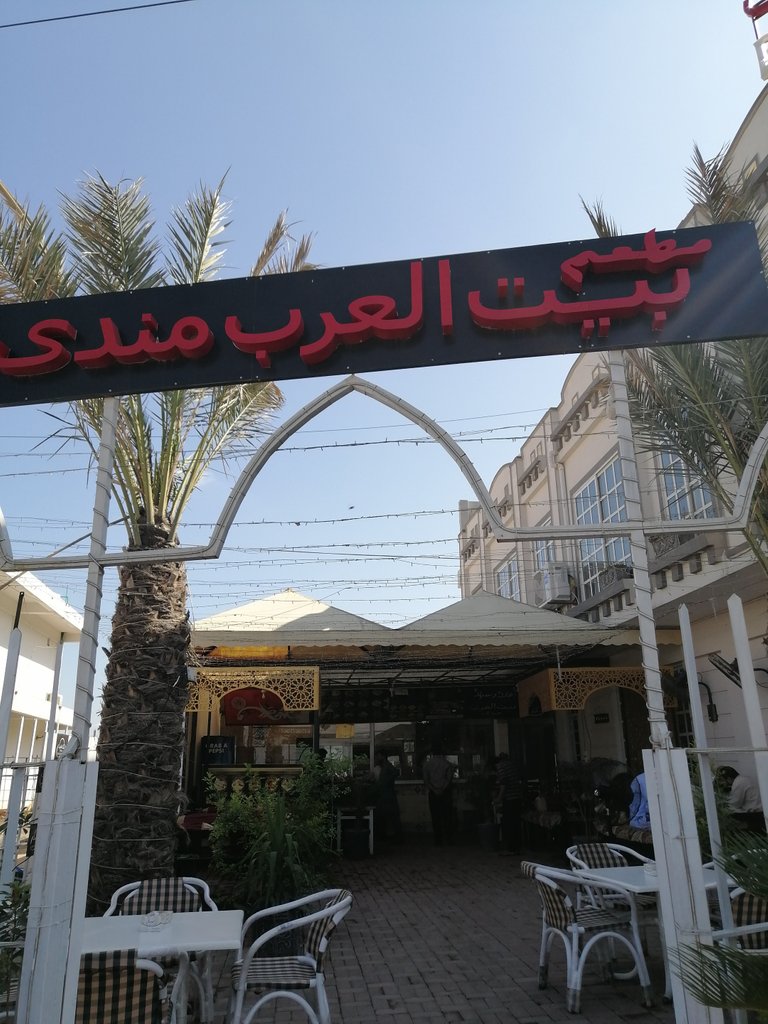 The hotel has a clean and good area for dining. They have an outdoor sitting area and also an indoor sitting area. They also have arranged some traditional Arabic style floor sitting, which is very comfortable.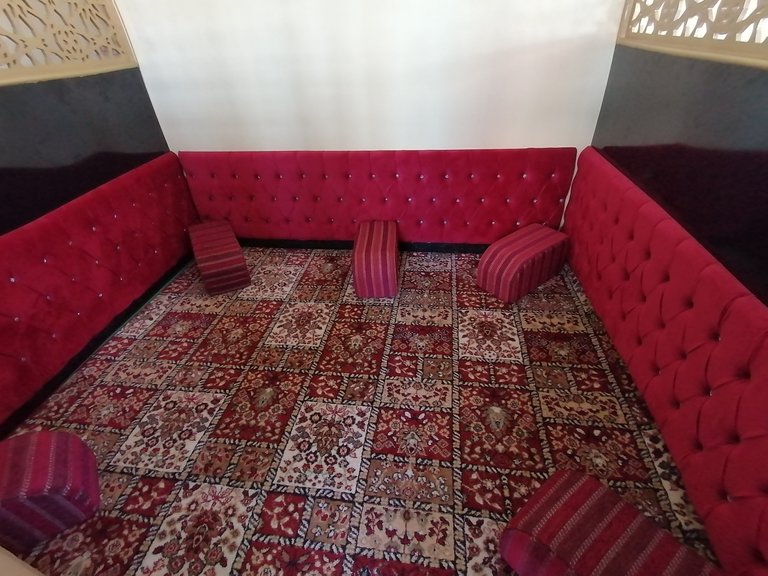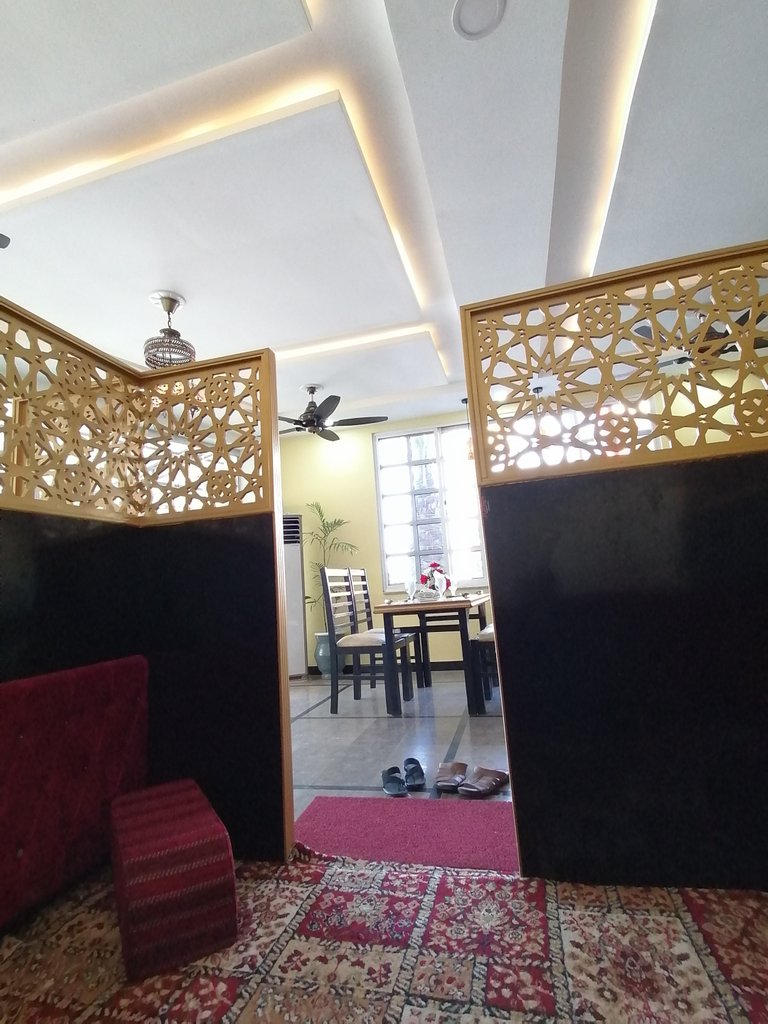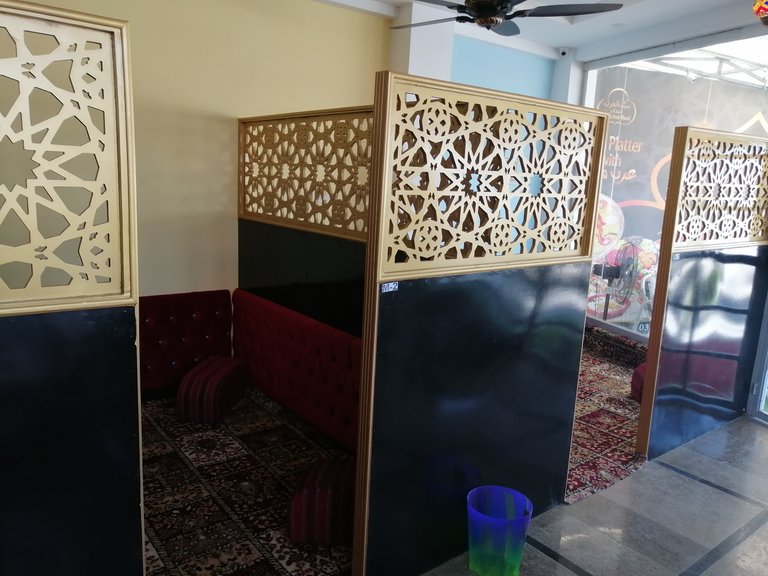 They also serve many different types of mandi like chicken, mutton, lamb, and Bar B.Q. They also serve some other Arabic traditional recipes.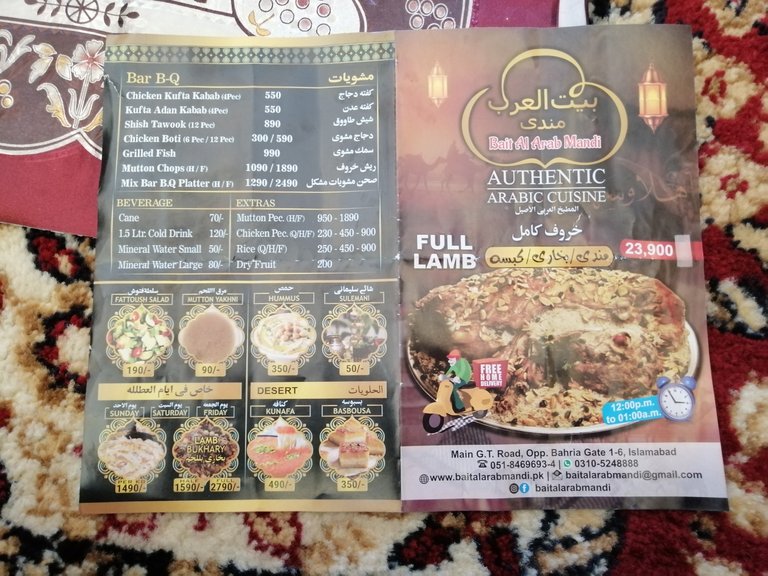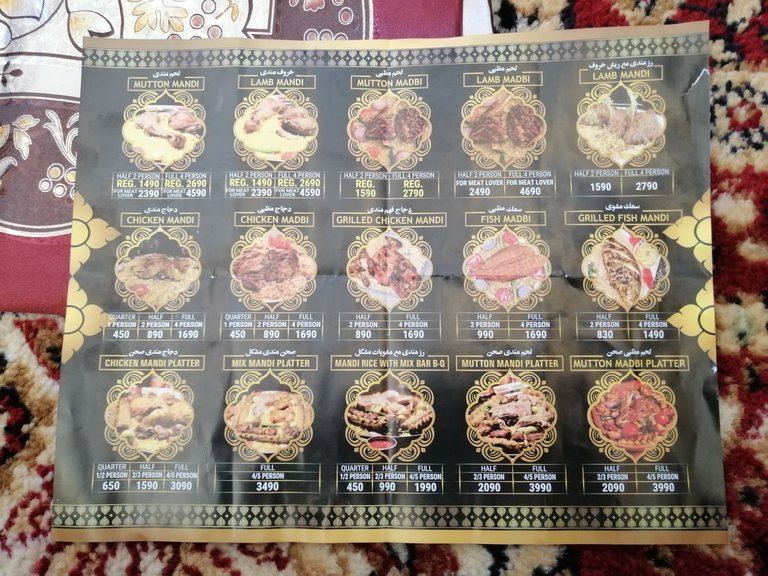 I tried Arabian Chicken Mandi and the taste was good. Very mild not too much spicy and all other ingredients were complimenting each other. Chicken Mandi was served with Salad, Tomato Chutney, and garlic chutney.