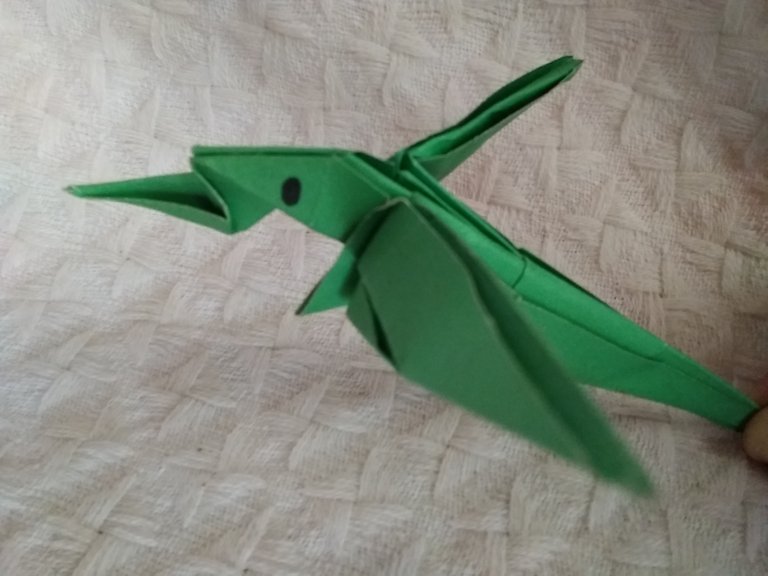 Saludo amigos esta gran comunidad
Greetings to all this great community.
Hoy me complace compartir con todos ustedes como elaborar un loro con la técnica de origami.La guacamaya e una linda ave que es típica de mi país, e muy linda por su gran variedad de colores y la representare en papel. El origami es una técnica que permite concentración y te relaja cuando lo elaboras.
Today I am pleased to share with all of you how to make a parrot with the origami technique. The macaw is a beautiful bird that is typical of my country, and very beautiful for its great variety of colors and I will represent it on paper. Origami is a technique that allows concentration and relaxes you when you make it.

Los materiales que necesitas son:
The materials you need are:
Materiales
Cartulina de color
Regla
Lápiz
materials
Color cardstock
Rule
Pencil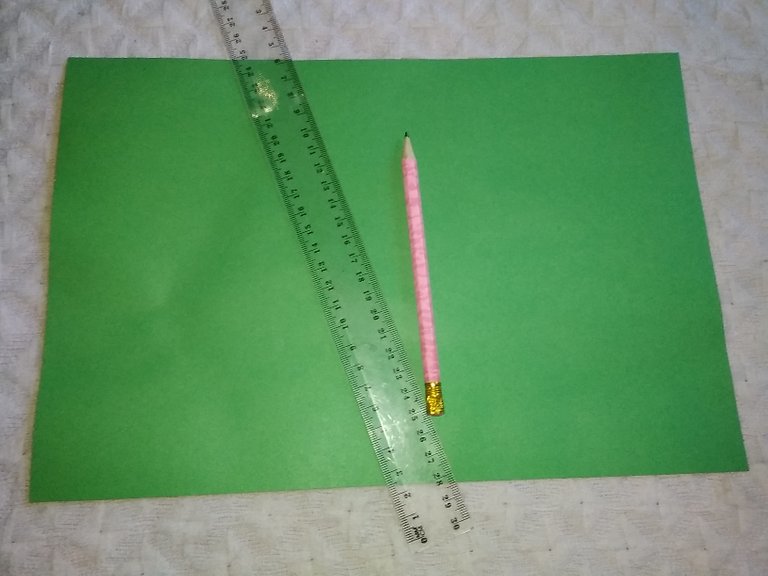 Lo primero que haremos en cortar un cuadrado de 20cm *20cm.
The first thing we will do is cut a 20cm * 20cm square.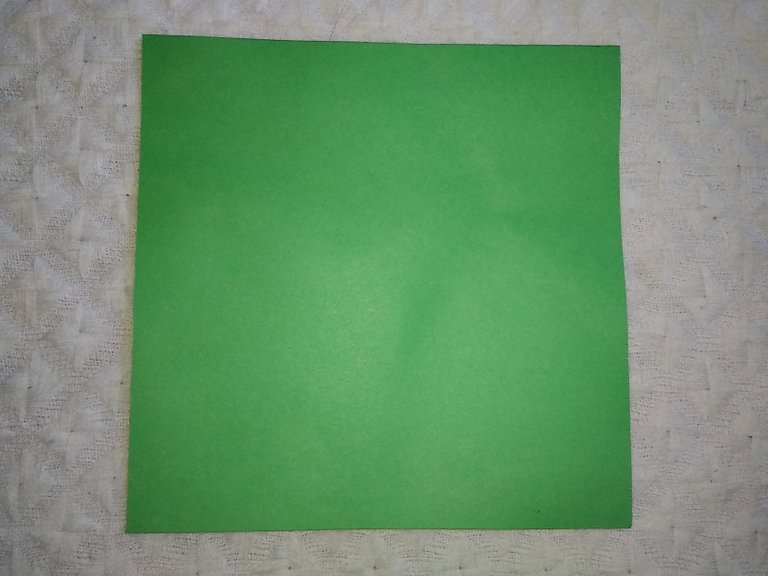 Luego realizamos los dobles en X
Then we do the doubles in X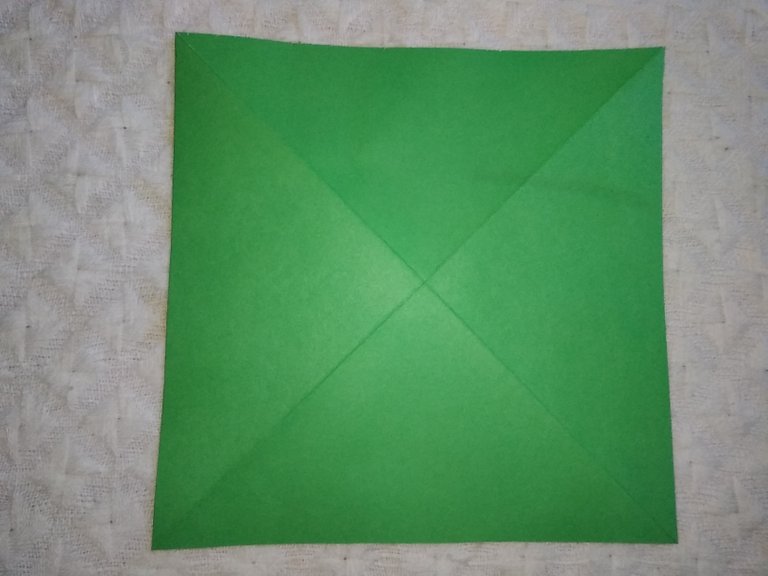 Después doblamos de manera horizontal y vertical, obteniendo así todos los dobles.
Then we fold horizontally and vertically, thus obtaining all the doubles.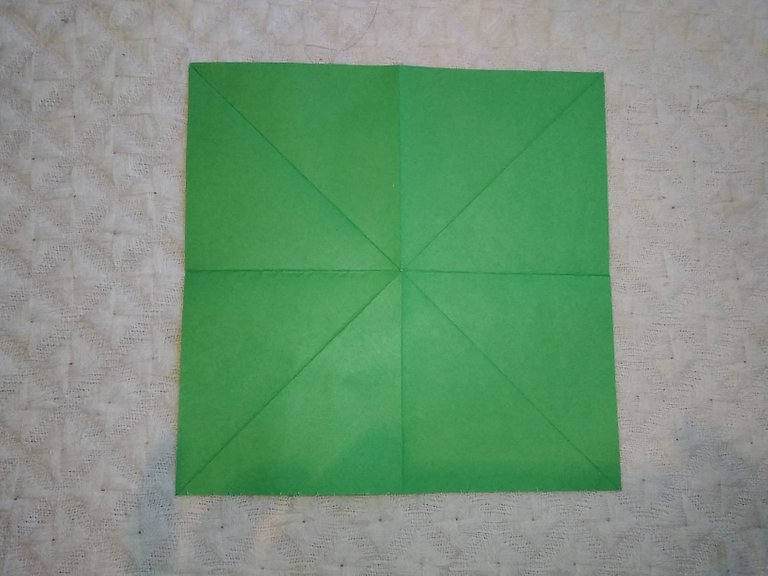 Con la ayuda de nuestra mano llevamos hacia adentro los bordes formando un rombo; quedando la figura así
With the help of our hand we bring the edges inwards, forming a rhombus; leaving the figure like this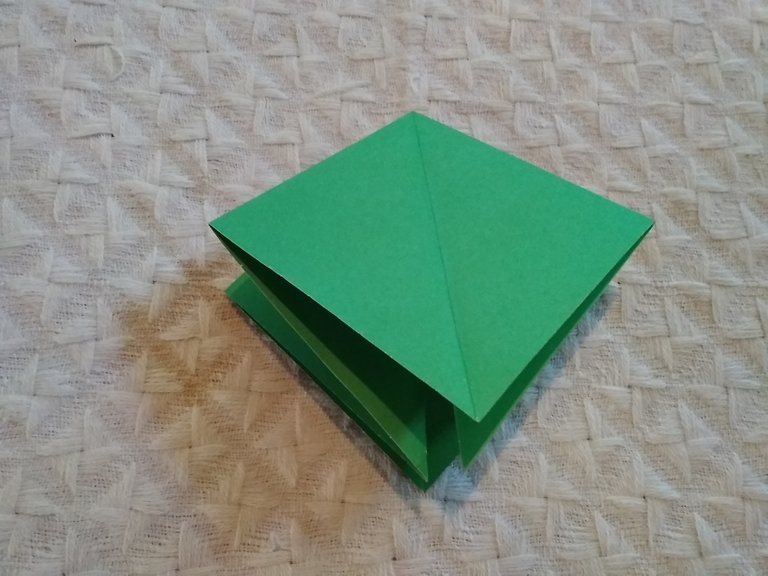 Tomamos los extremos del rombo de la parte de abajo y llevamos hacia adentro tomando como referencia la línea del centro. Esto lo realizamos tanto del lado derecho como izquierdo, quedando la figura como lo muestra la fotografía.
We take the ends of the rhombus from the bottom and take it inwards, taking the center line as a reference. We do this on both the right and left sides, leaving the figure as shown in the photograph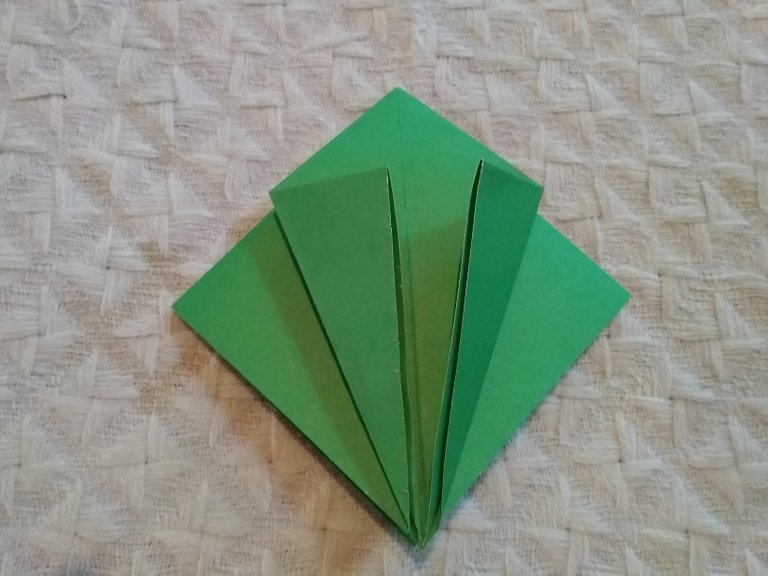 Abrimos los dobles que acabas de realizar y lo llevamos hacia adentro.
We open the doubles you just made and take it inside.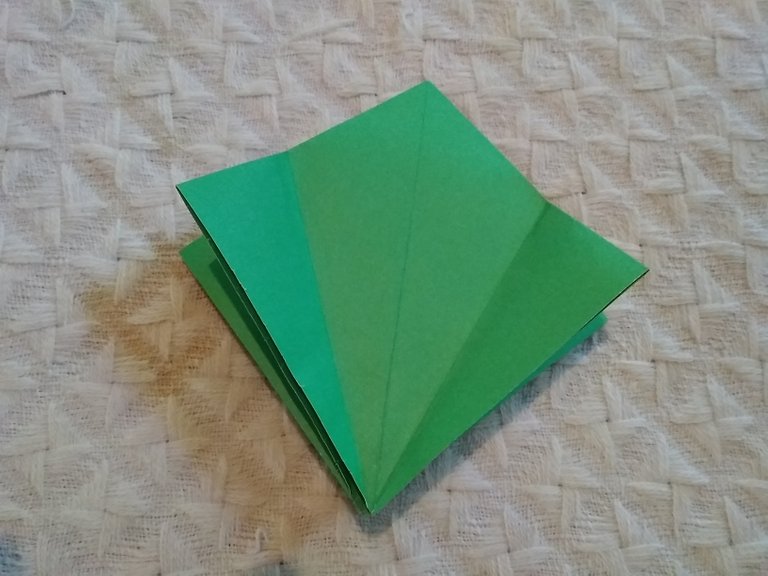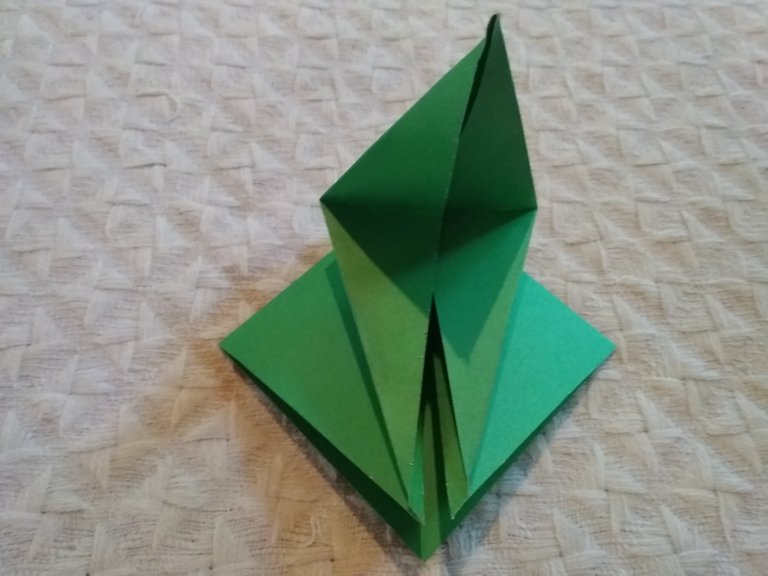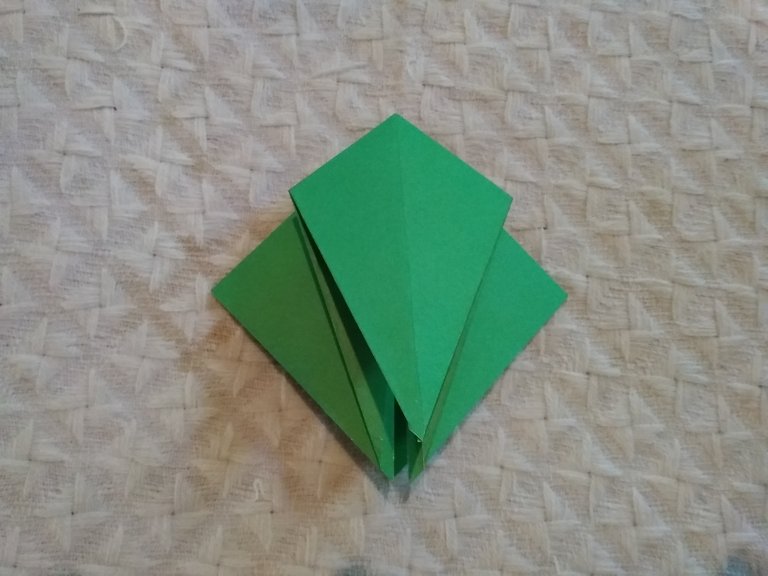 Volteamos y abrimos una de las aristas y realizamos el dobles que nos quede un triangulo, luego doblamos el triángulo por la mitad.
We turn and open one of the edges and make the double that we have left a triangle, then we fold the triangle in half.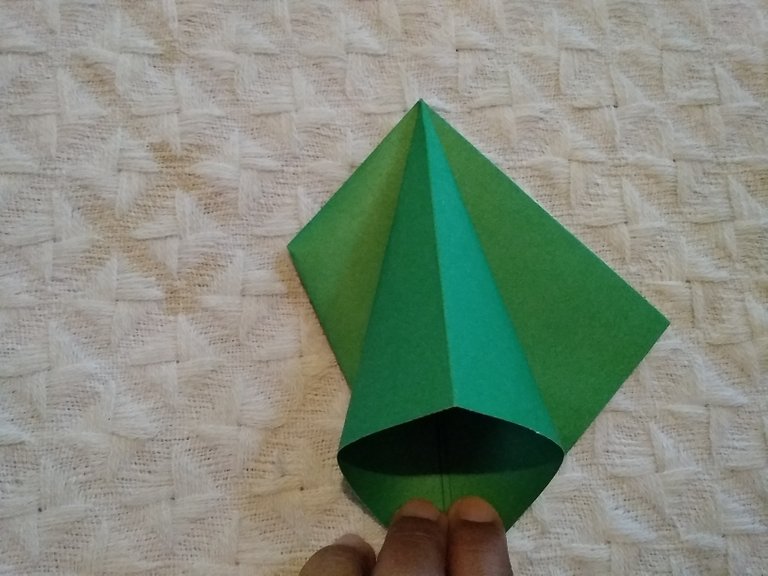 Tomamos la otra aristas y formamos otro triangulo como el anterior. Y después volvemos abrir quedando la figura así. Después tomamos la parte de abajo y hacemos un dobles tomando como referencia el centro.
We take the other edges and form another triangle like the previous one. And then we open again leaving the figure like this. Then we take the bottom part and make a double taking the center as a reference.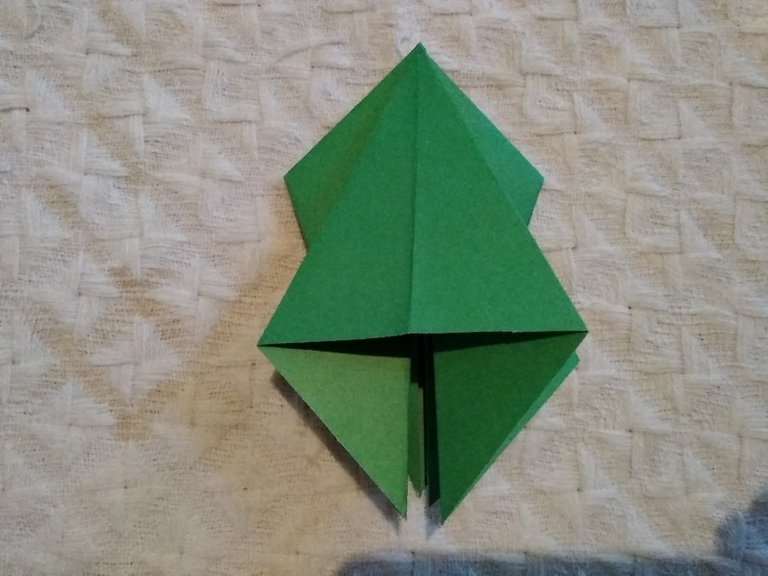 Desdoblamos y metemos las aristas hacia adentro
We unfold and put the edges inwards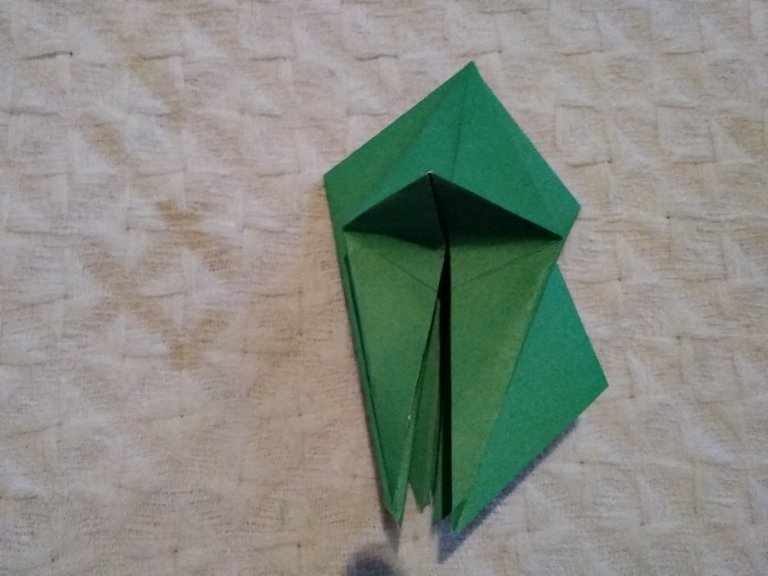 Aquí con la mano formamos como una punta y luego doblamos por la mitad ese dobles, esto nos formara la patica del loro
Here with the hand we form a point and then we fold that double in half, this will form the parrot's patica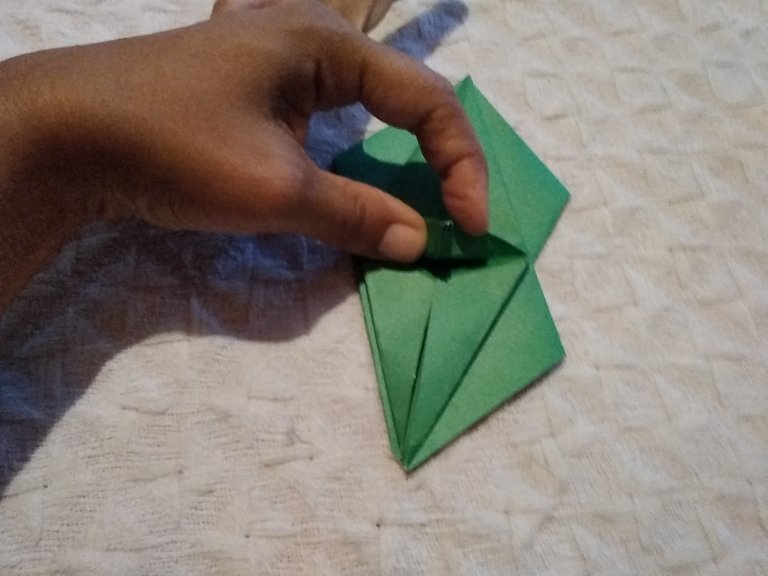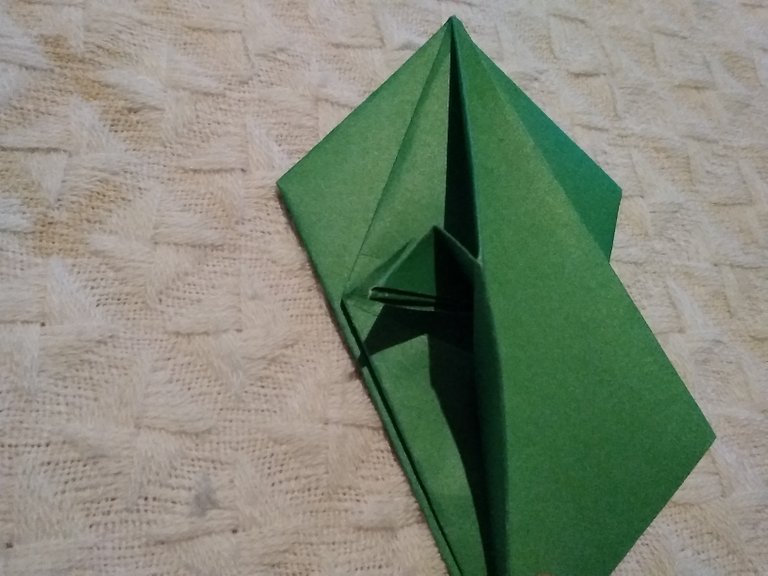 *La arista que queda la abrimos y realizamos el mismo procedimiento hasta obtener la otra patica de la guacamaya
We open the remaining edge and carry out the same procedure until we obtain the other leg of the macaw.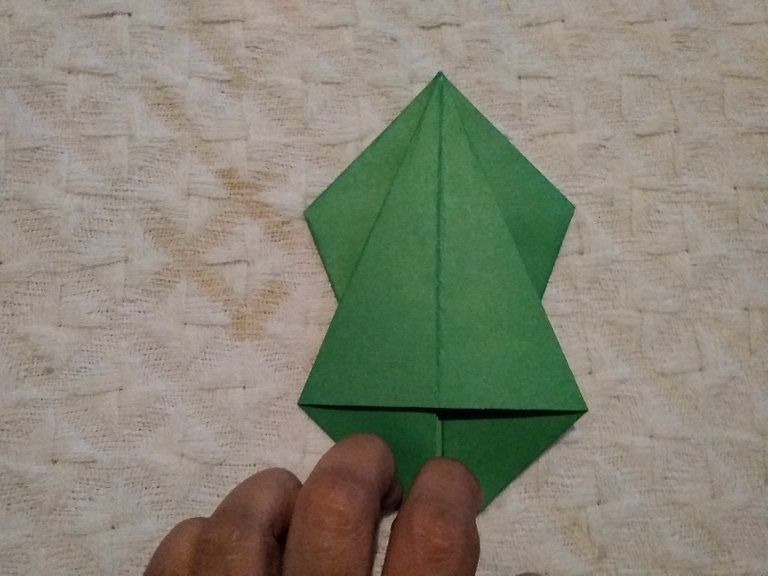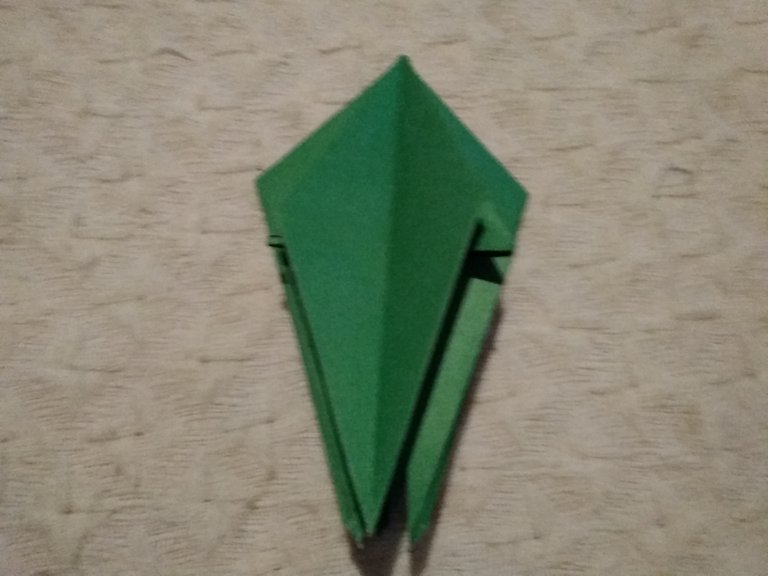 Doblamos dobles en la parte de arriba del lado derecho e izquierdo.
We fold doubles at the top of the right and left side.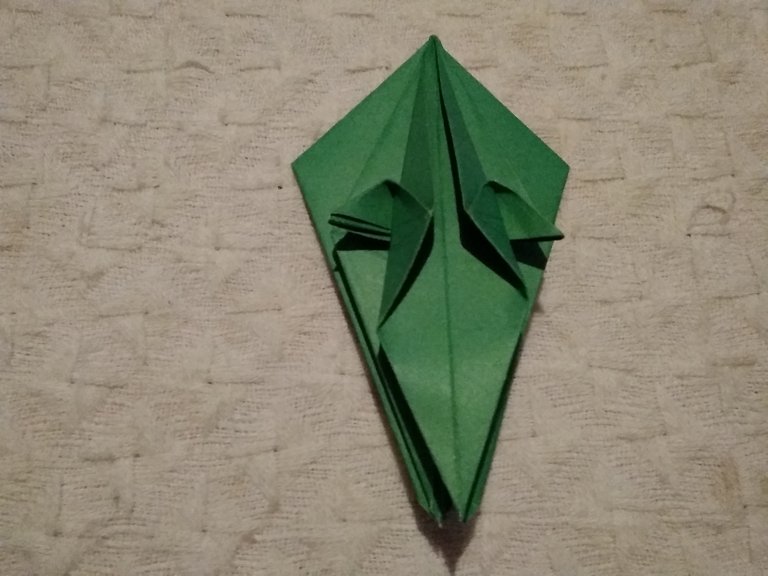 Doblamos donde ya están las dos paticas quedando así
We turn where the two legs are already staying like this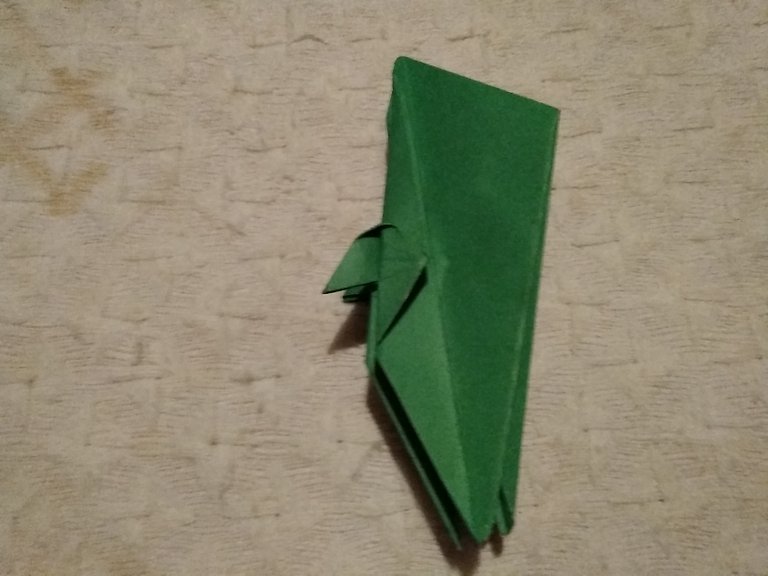 Luego realizamos unos dobles en ambas partes para realizar la cola.
Then we do some doubles in both parts to make the tail.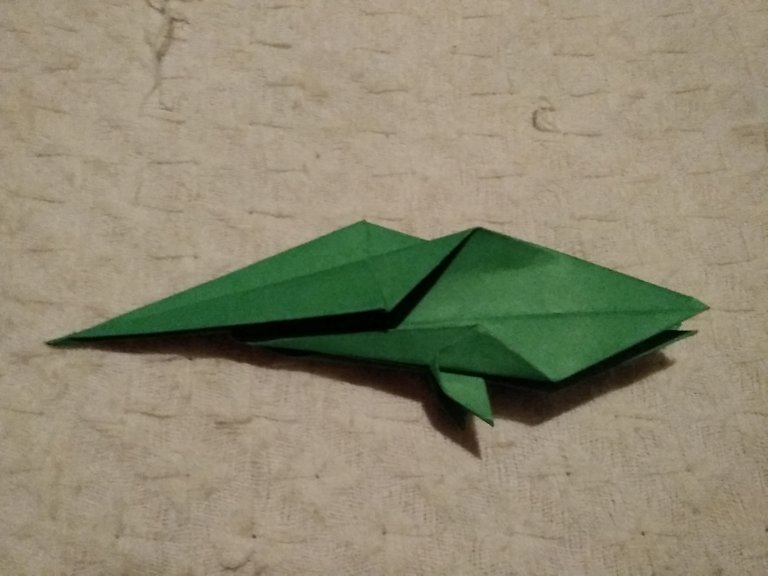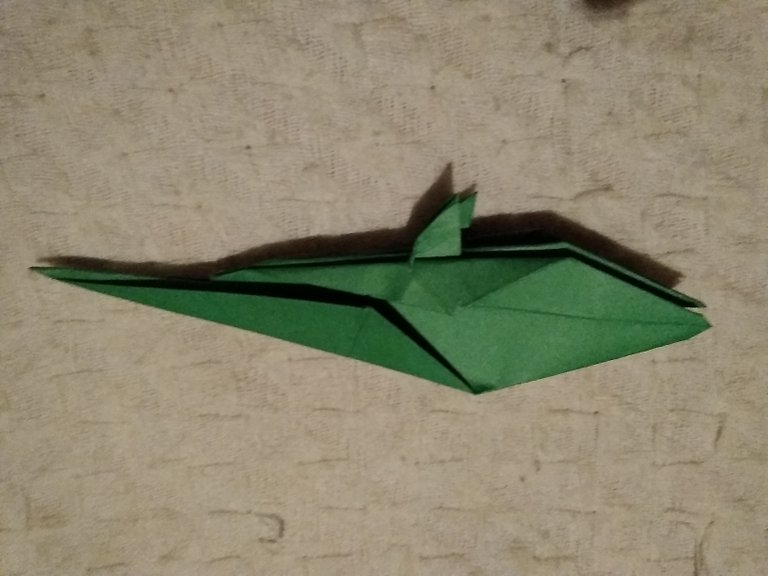 Vemos que tenemos tres divisiones dos de ellas serán las alas, que debemos subir hacia arriba.
We see that we have three divisions, two of them will be the wings, which we must climb upwards.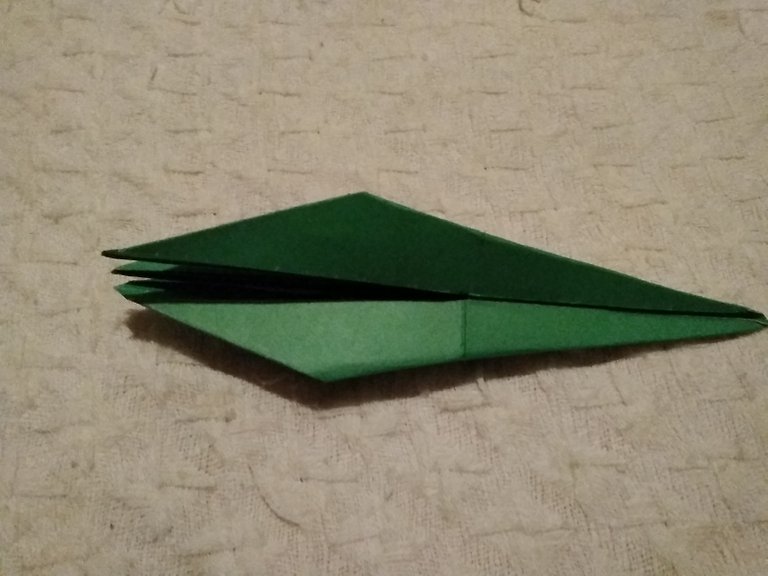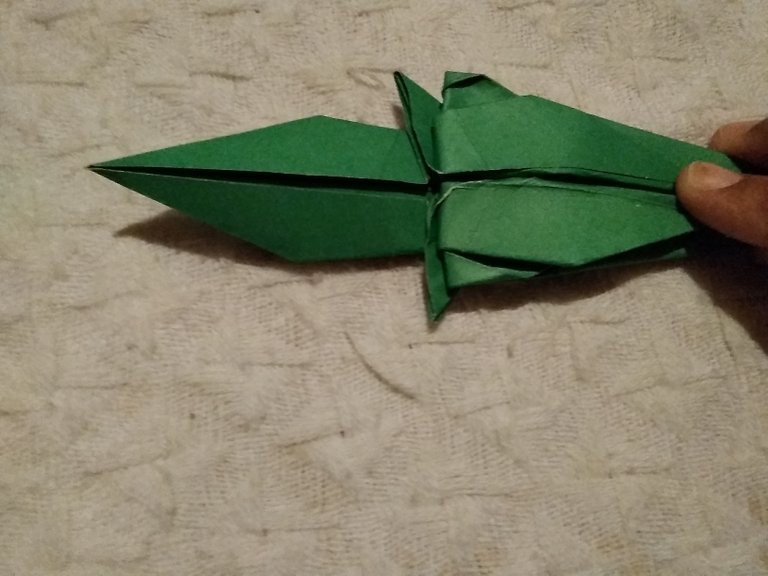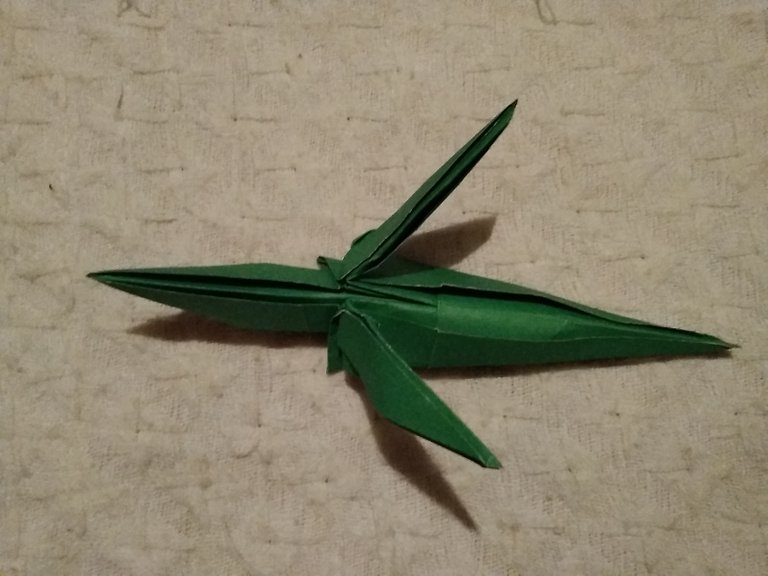 Resultado final
Final score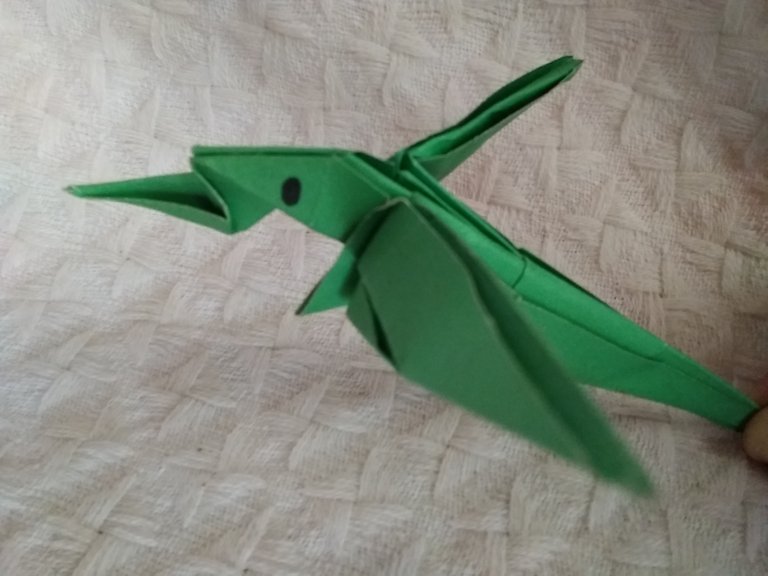 Espero les guste
Fotografías tomadas desde Teléfono RedmiGo Xiaomi
Gracias por Leerme
I hope you like it
Photographs taken from RedmiGo Xiaomi Phone
Thanks for reading me