Hello my dear Hivers, a pleasure to greet you again I have hardly been able to share with you because I have been dedicated to planting in my home.
Hola mis queridos Hivers, un gusto saludarlos nuevamente casi no he podido compartir con ustedes porque he estado dedicada a la siembra en mi hogar.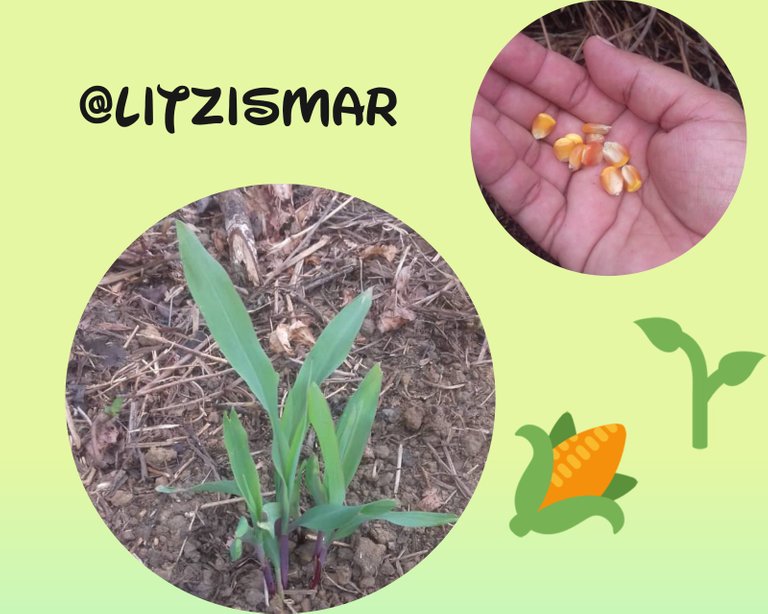 I have a very large farm-type home in which there is a lot of profitable land and as at home we are lovers of cachapas and corn arepas we dedicate ourselves to making our own planting.
Tengo un hogar muy amplio tipo finca en el que hay mucho terreno de provecho y como en casa somos amantes de las cachapas y las arepas de maíz nos dedicamos a realizar nuestra propia siembra.
The first thing was to clean all the land and prepare it for sowing, honestly in this process I did not collaborate much because in my state with the late pregnancy I cannot make so much effort.
Lo primero fue limpiar todo el terreno y prepararlo para la siembra, sinceramente en este proceso no colabore mucho porque en mi estado de embarazo ya avanzado no puedo realizar tanto esfuerzo.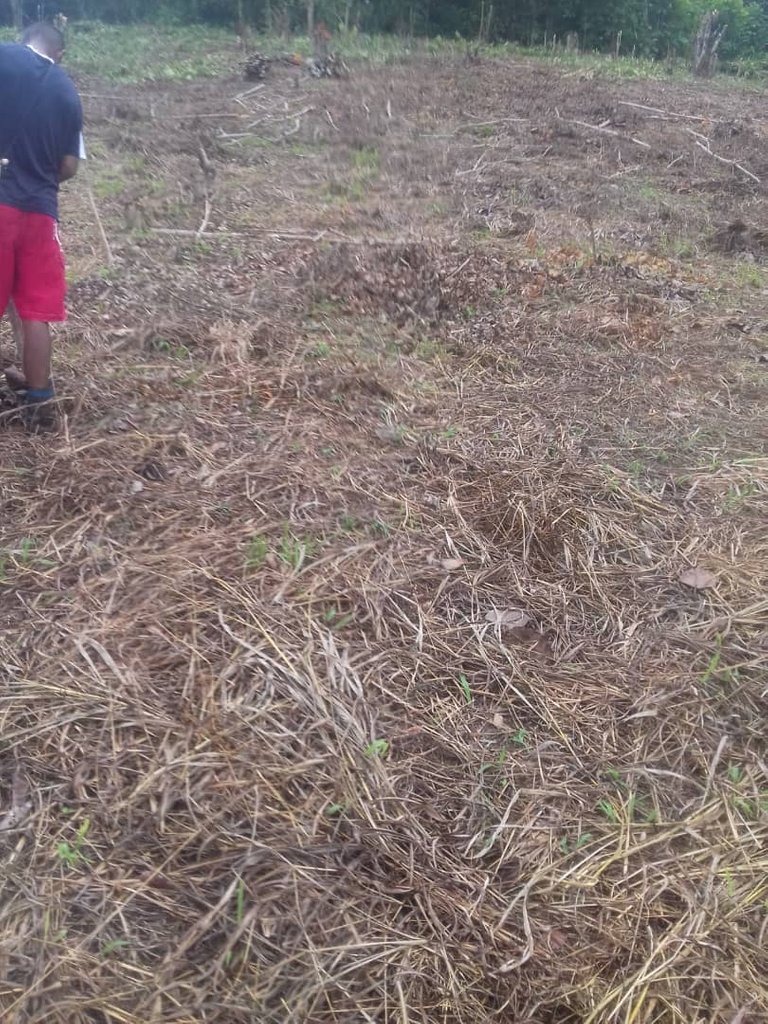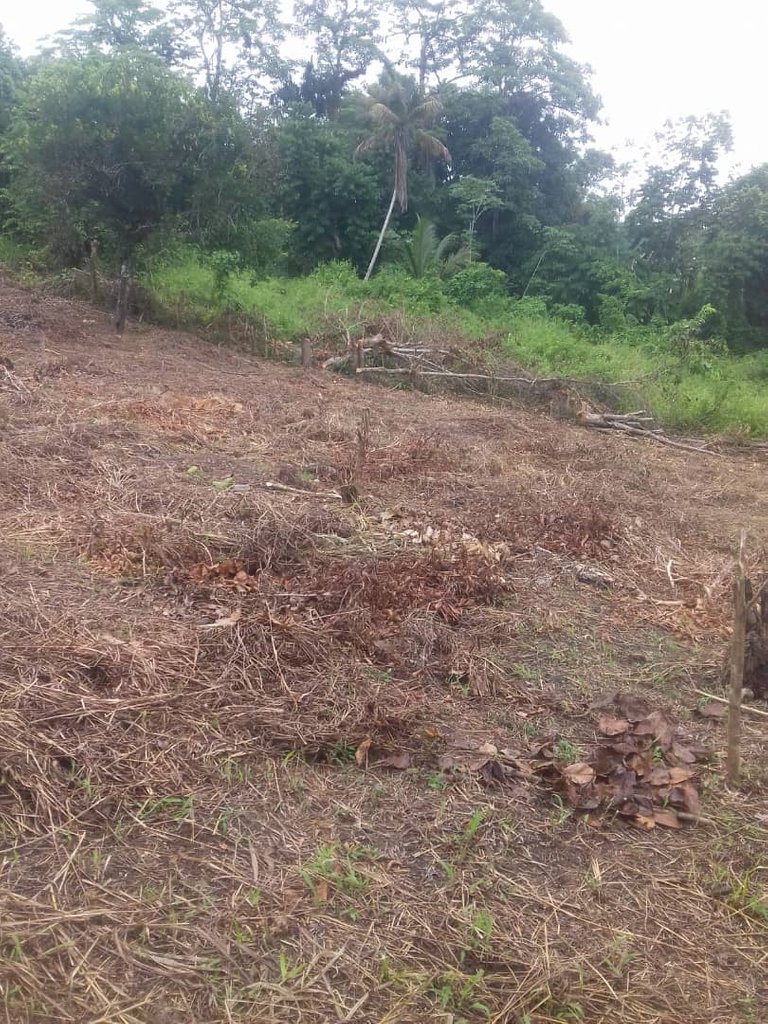 Then, with the land already prepared, we began to make the holes to sow the corn in a linear way with a depth of 3 to 5 cm. And with a distance between 70 or 80 cm between each hole.
Luego con el terreno ya preparado empezamos a realizar los hoyos para sembrar el maíz de forma lineal con una profundidad de 3 a 5 cms. Y con una distancia entre 70 u 80 cms entre cada hoyo.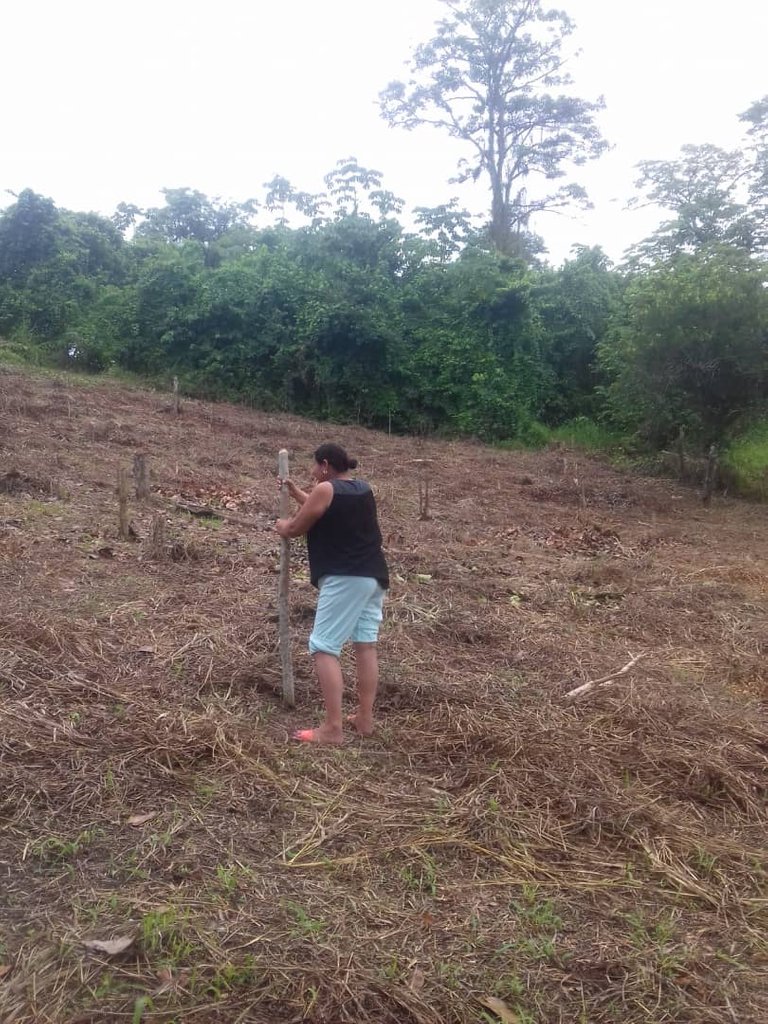 Then we add about 5 kernels of corn in our holes.
Después agregamos alrrededor de 5 granos de maíz en nuestros hoyos.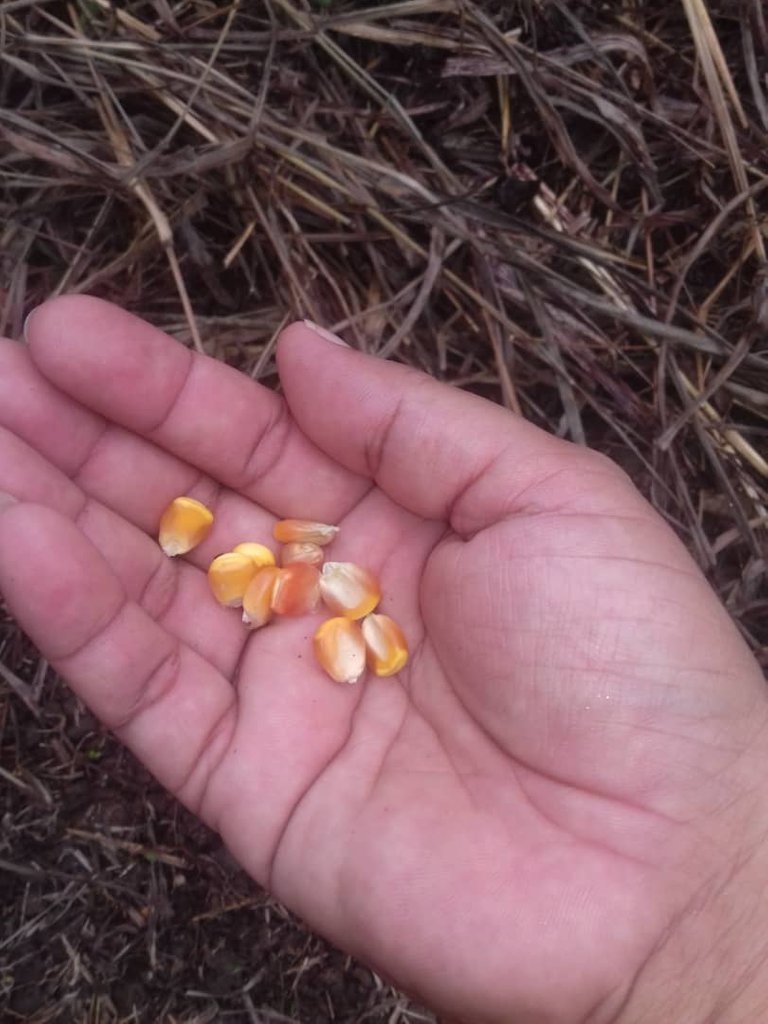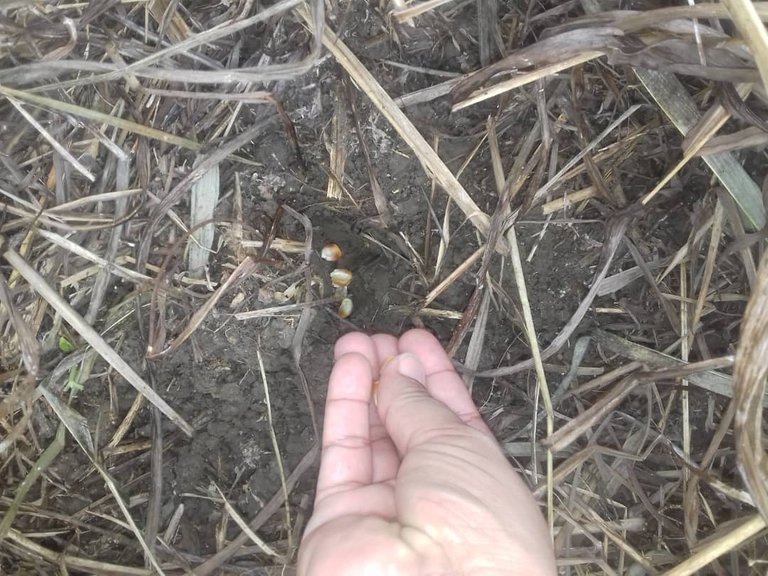 Thank God there has been rain these days and our planting has already begun to sprout.
Later I will show you little by little how the planting grows. Greetings to all thanks for visiting me.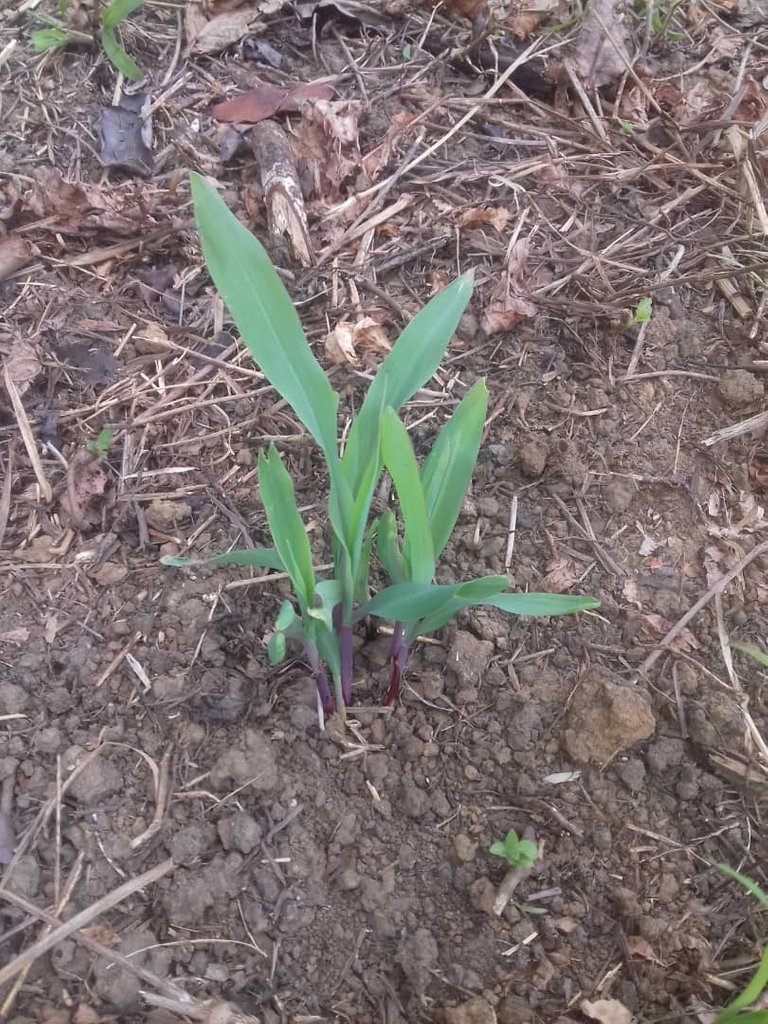 Gracias a Dios a habido lluvia en estos días y nuestra a siembra ya ha empezado a retoñar.
Más adelante les ire mostrando poco a poco como va creciendo la siembra. Un saludo a todos gracias por visitarme.