Good afternoon friends of hive, I offer you this quick and exquisite recipe, Ground Beef Burgers well seasoned with Crispy Fried Green Banana Nests and without missing the tomato and onion it is an ideal delight to taste and share at the quarantine dinner; with exquisite flavor they love children, young people, adults, diners will ask to repeat.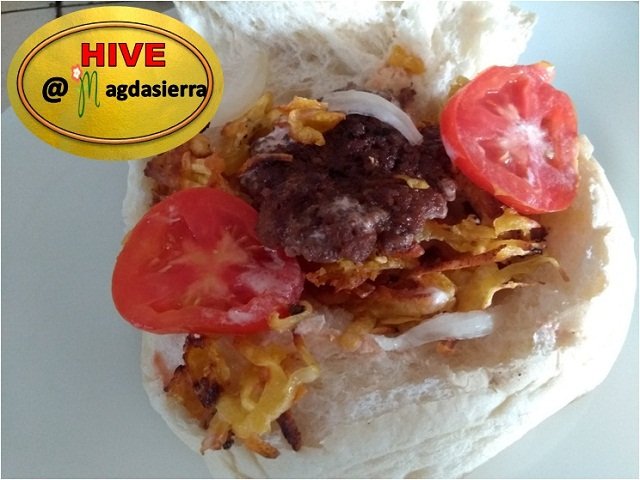 INGREDIENTS:
• 10 Burger Breads.
• 1,10231 Pounds of ground meat (sirloin).
• 2 Green bananas.
• 2 Red tomatoes.
• 3 Ounces of oil
• 1 Onion.
• ½ Red Paprika.
• Mayonnaise, red sauce and mustard necessary quantity.
• Salt, pepper. Thyme, dried oregano, seasoning amount needed.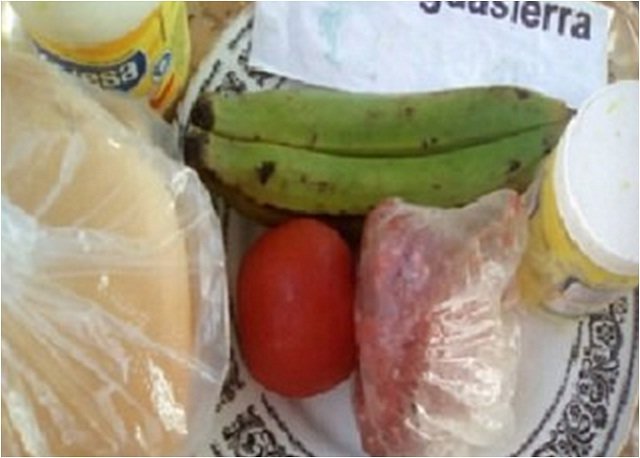 ELABORATION:
1. We proceed to season the meat with the spices salt pepper, thyme oregano seasoning and we place a small portion of grated onion and paprika, we prepare kneading the round medallions of meat for the hamburgers.
2. We place julienned onion oil in a frying pan, take it to the fire and pour the seasoned hamburger meats and turn the meats from one side to the other so that they cook.

3. We cut and remove the skin from the bananas, grate them and pour them in a pan with hot oil to fry them crisp and remove from the heat.

4. We cut the bread horizontally in the central part and proceed to fill it, place on the surface a portion of sauces and add the meat the fried banana nests the tomato julienne of onions and if you wish you can put cheese and sprinkle the sauces, list the preparation.




5. We serve these delicious and nutritious meat burgers seasoned with the spectacular Crispy Fried Green Banana Nests, ideal to share at the quarantine dinner.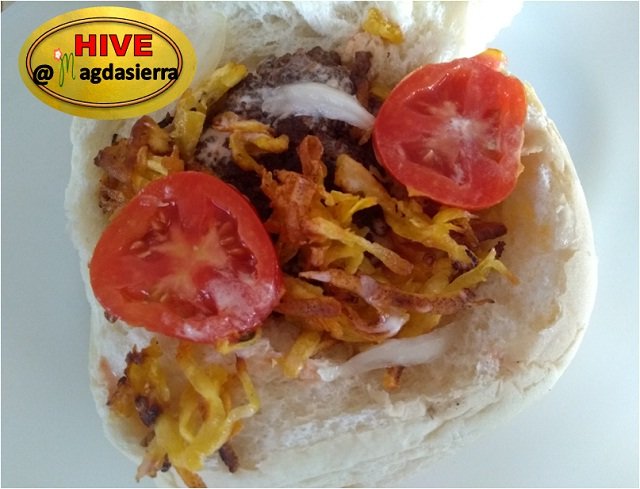 Take the pictures with my Blu Neo X mobile.
100% original content.
I hope you like the Recipe and Bon Appetit.