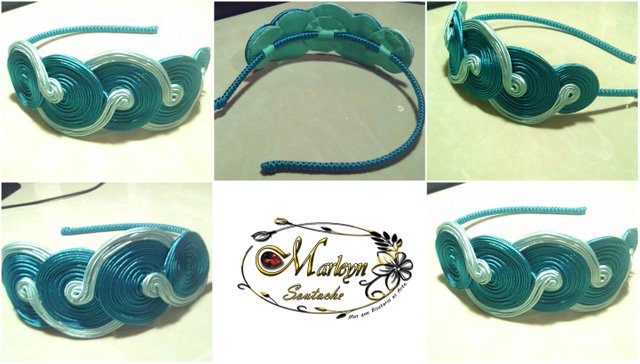 Cuando crees en ti Todo es posible / When you believe in yourself, everything is possible
Hola feliz y bendecido día espero que el Universo este conspirando a tu favor y te mantengas sana, salva y en casa :) Bueno hoy continuare con los vídeos con la técnica del Soutache no soy experta editando ni haciendo los vídeos aunque lo he realizado con la mejor intención espero que les guste, para la semana que viene e preparado una semana de tutoriales realizando accesorios para novias, esto mas que mi trabajo es mi pasión, mi granito de arena para crecer día a día!
Hello happy and blessed day I hope that the Universe is conspiring in your favor and you stay healthy, safe and at home :) Well today I will continue with the videos with the Soutache technique I am not an expert editing nor making the videos although I have done it with the best intention I hope you like it, for next week I will prepare a week of tutorials making accessories for brides, this more than my work is my passion, my grain of sand to grow day by day day!
---
El Soutache, Es también conocida como trenza, es una trenza decorativa plana y estrecha, un tipo de galón, que se usa para recortar cortinas o ropa. Actualmente el soutache es muy utilizado en el mundo de la Bisutería por que con el puedes crear cualquier cosa que desees, es super fácil de trabajar queda muy elegante y la cantidad de colores que se encuentra en el mercado es increíble!
The Soutache, Also known as a braid, is a flat, narrow decorative braid, a type of chevron, used to trim curtains or clothing. Currently the soutache is widely used in the world of jewelery because with it you can create anything you want, it is super easy to work, it is very elegant and the number of colors on the market is incredible!

| MATERIALES | MATERIALS |
| --- | --- |
| Tijera | Scissors |
| Silicon Liquido | Liquid silicone |
| Hilo Soutache | Soutache thread |
| Silicon en barra con su pistola | Silicon stick with your gun |
| Base de Cintillo o Diadema | Headband or Headband Base |
| Encendedor | Lighter |
| Cinta métrica | Measuring tape |
| Tela gruesa o Cuero sintetico | Measuring tapeThick cloth or synthetic leather |
---
El vídeo no se editarlo para agregarle texto entonces te explicare algunas cosas por aquí, como veras en el vídeo realice 5 círculos con el hilo soutache el primero que se pego en el cuero sintético y el ultimo cada uno tiene 14 vueltas o 3.5 centímetros de diámetro, los 3 círculos siguientes tienen 19 vueltas o 4.5 centímetros de diámetro cada uno.
The video will not be edited to add text so I will explain some things here, as you will see in the video, make 5 circles with the soutache thread, the first one that was pasted in the synthetic leather and the last one each one has 14 turns or 3.5 centimeters in diameter, the next 3 circles have 19 turns or 4.5 centimeters in diameter each.
Puedes ver mis otras publicaciones aquí / You can see my other posts here
---
https://peakd.com/hive-148441/@marleyn/xcsmrsbf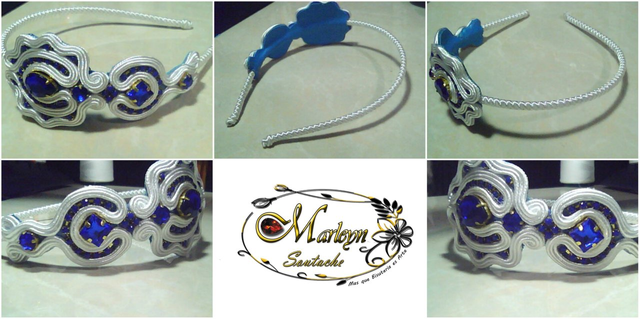 ---
https://peakd.com/hive-127911/@marleyn/needlework-diy-spanish-and-english-tutorial-paso-a-paso-para-un-oso-de-peluche-realizado-a-mano-step-by-step-tutorial-for-a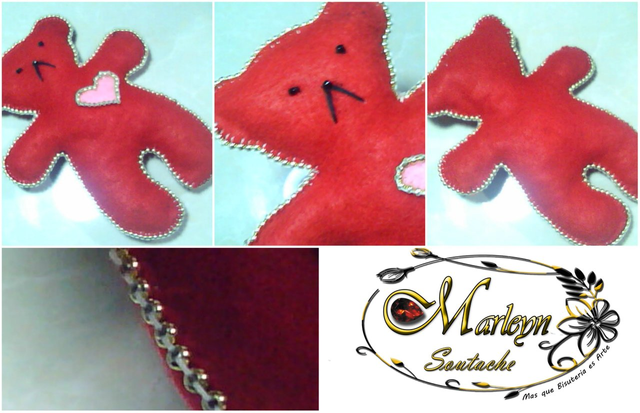 ---
https://peakd.com/hive-127911/@marleyn/needleworkmonday-spanish-and-english-delicado-lazo-cosido-a-mano-para-ninas-delicate-hand-sewn-bow-for-girls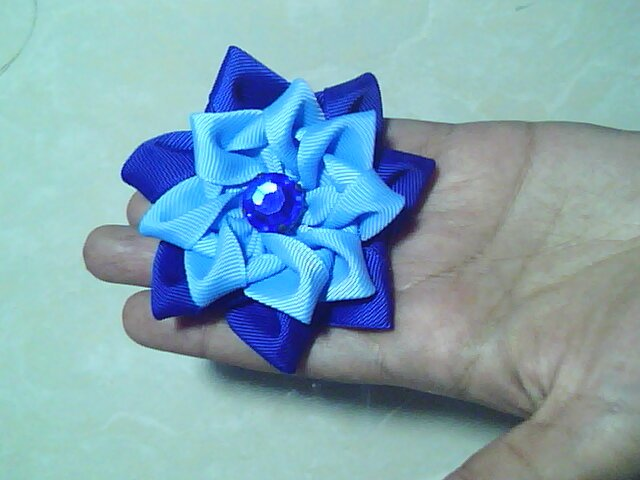 ---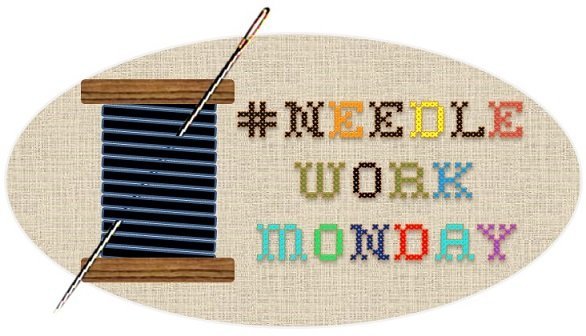 ---
Si tienes una duda escríbeme un comentario, estaré feliz de ayudarte con cualquier detalle, Espero que mis diseños les gusten tanto como a mí me gusta, aprendan con placer ...!

Nunca olvides que el Poder es Querer y si quieres Puedes...
Eres Luz eres Energía, TU PUEDES ... Que el universo infinito Conspire para que todo siempre sea mejor ... Se les quiere ...

Venezuela FE
Somos Seres Abundantes! Qué las energías del universo vibren en sintonía con las de cada uno de nosotros en armonía! Cuidemos nuestras palabras, acciones y pensamientos!
If you have a question, write me a comment, I will be happy to help you with any details, I hope you like my designs as much as I like, learn with pleasure ...!

Never forget that Power is Wanting and if you want you can ...
You are Light, you are Energy, YOU CAN ... May the infinite universe Conspire so that everything is always better ... They are loved ...

Venezuela FAITH
We are Abundant Beings! May the energies of the universe vibrate in tune with those of each of us in harmony! Let's take care of our words, actions and thoughts!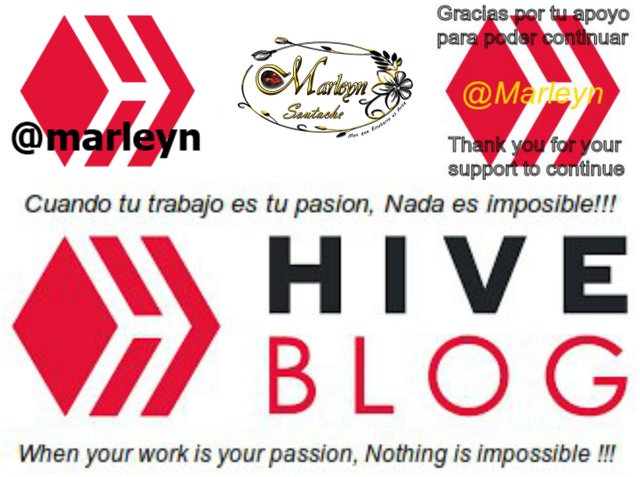 Autoría del texto y todas las imágenes: @Marleyn , La edición de las imágenes las realicé yo misma, Por favor no Utilices mis fotos sin mi autorización, edites ni re-publiques mi material ¿Deseas ponerte en contacto conmigo? Escríbeme:
Correo electronico: Marleynl123@gmail.con
Discord Marleyn#7821
Twitter: @marleynleal1
Imstagran: @MarleynSoutache
Authorship of the text and all the images: @Marleyn, Editing of the images was done by myself, >Please do not use my photos without my authorization, edit or re-publish my material Do you want to >contact me? Write me:
Email: Marleynl123@gmail.con
Discord Marleyn #7821
Twitter: @marleynleal1
Imstagran: @MarleynSoutache