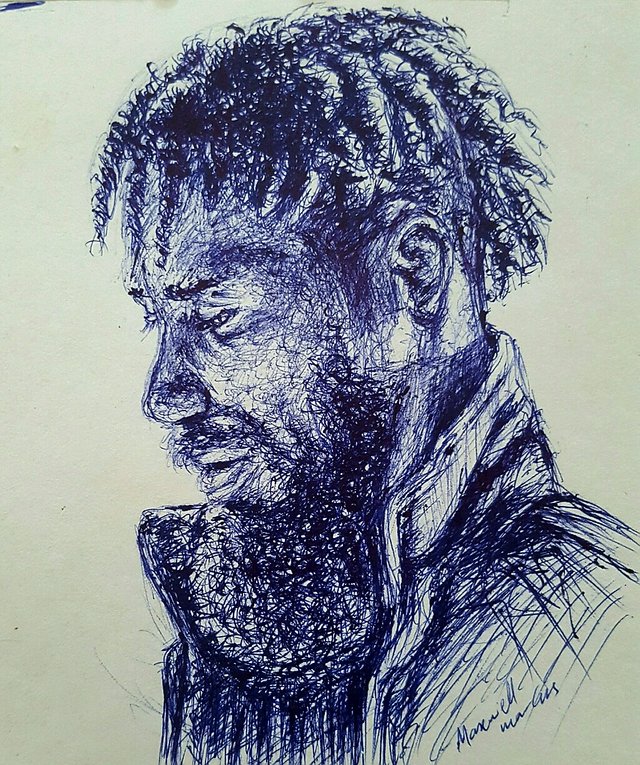 Hello everyone!
Today, I want to show you my new art work. It's a portrait drawing of a bearded guy with dreadlock looking down.
I like how the light and shadow effect in this drawing turned out.
The work is a combination of scribbles and cross hatching. Scribbles for the face and beards and cross hatching for the cloths
The portrait was done with a blue ballpoint pen on a cardboard paper. I used scribble technique to create this piece.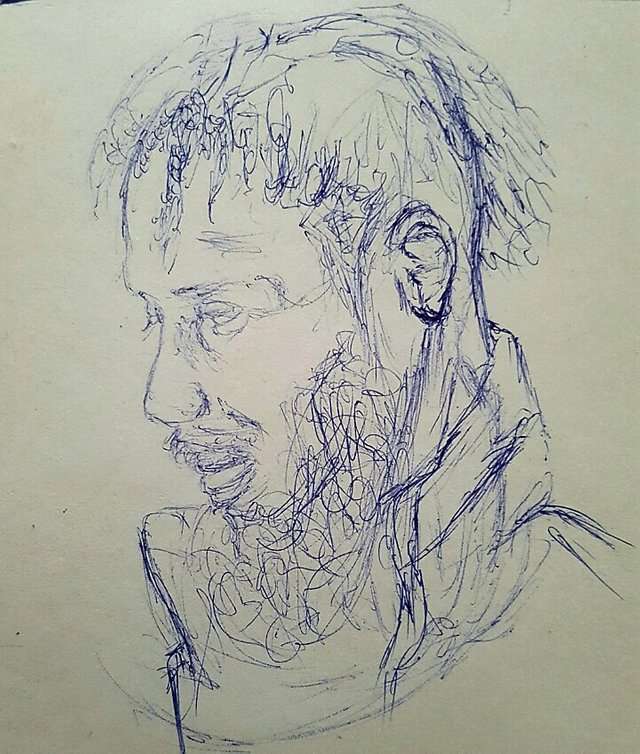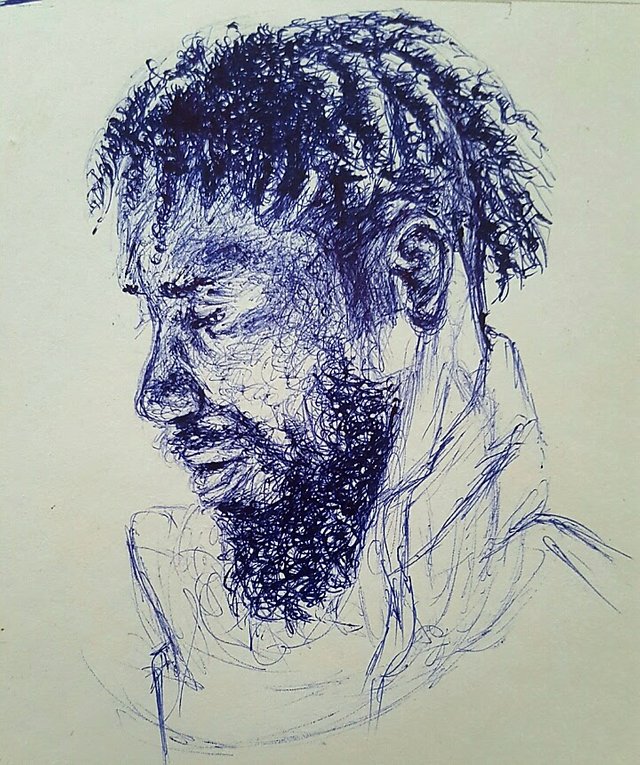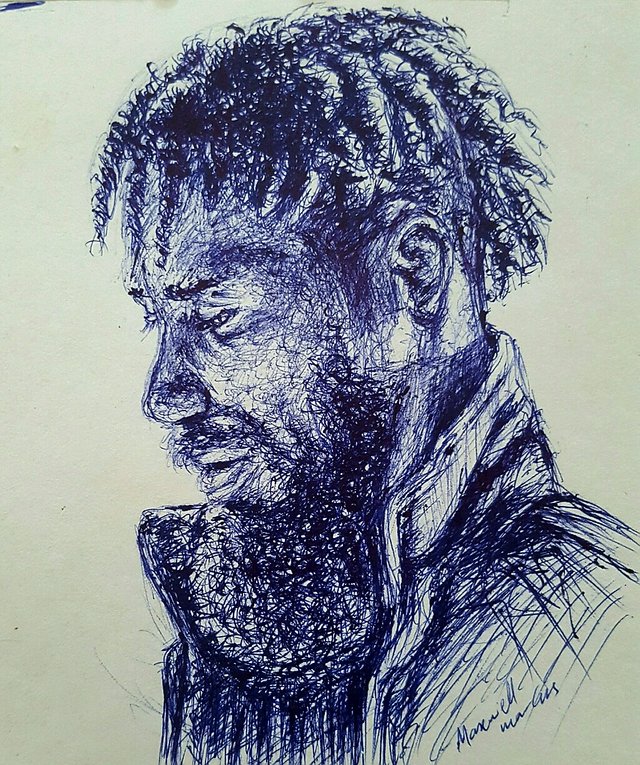 Thank you.