---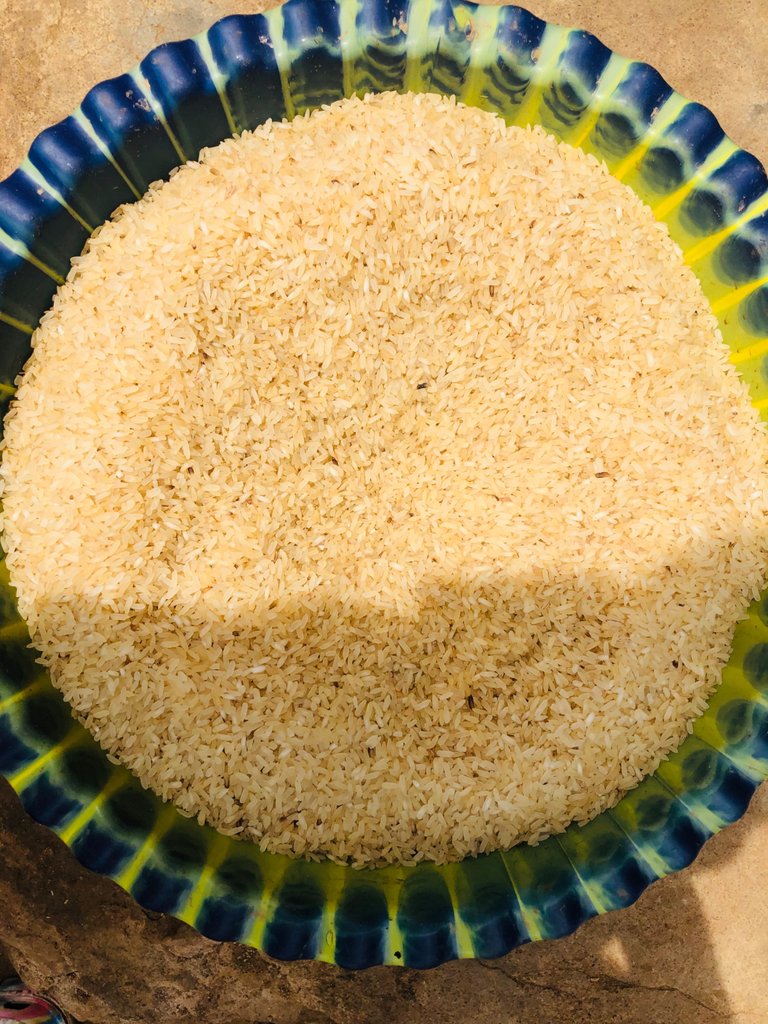 Good day everyone, Hello to all my fellow members on hive, today am going to show you how my mum prepared Nigeria rice due to the high price of rice in Nigeria. A bag of rice is now sold at the rate of # 30000, we dot really know where our country Nigeria is leading us too, because goods are getting higher everyday and then. She decided to make these Nigeria rice 🍚 for the family which is all know as ( local rice)
ways of preparing Nigeria rice
Firstly you will first measure the Quantity of rice you want to parboiled in a very large big bowl after measuring then you soak it with water, you will make sure the water cover it very well , After the water is well covered on the rice then you leave it to soak till the following day
After soaking till the following day, then you wash it out of the water in a big bowl and still wash it again twice so to get the dirty out of it and make it to be more neat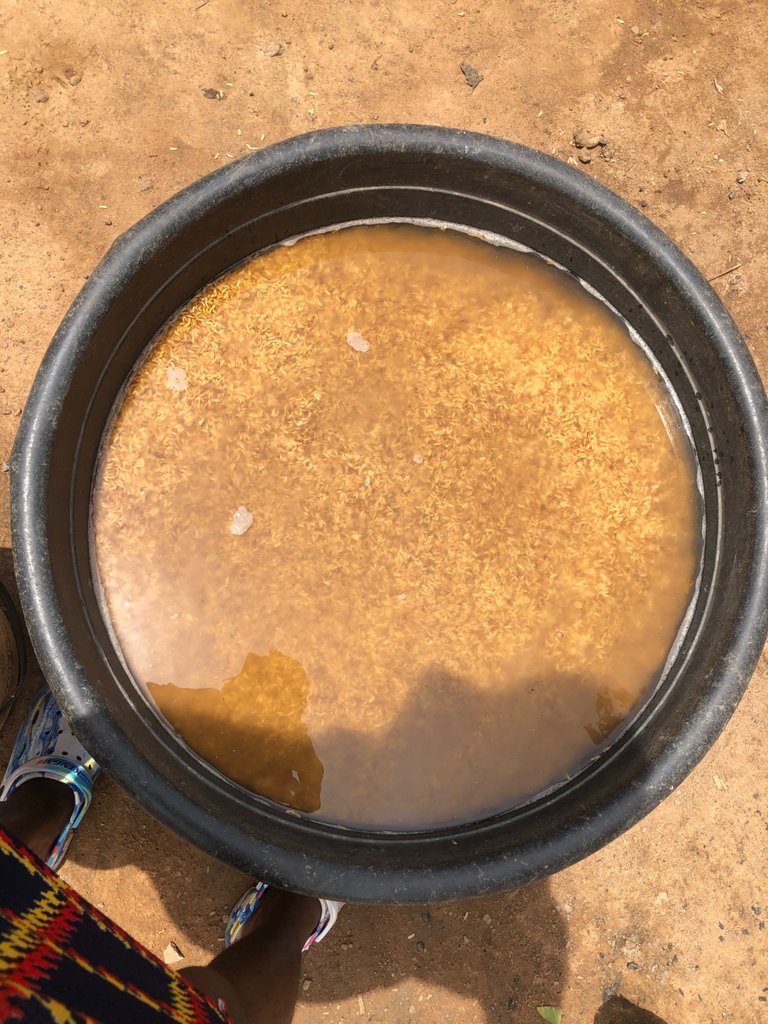 ---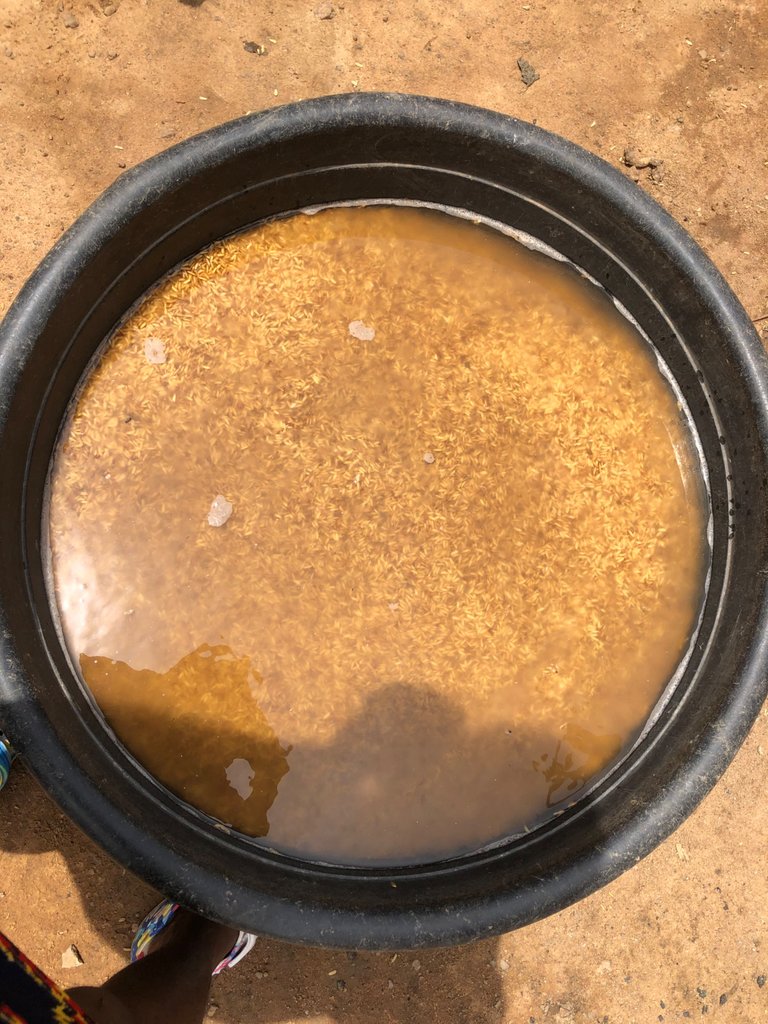 After washing it, you have already place your big pot on the fire add some little water in the pot and pour the rice inside after pouring the rice inside the pot then you covered it to be well cooked.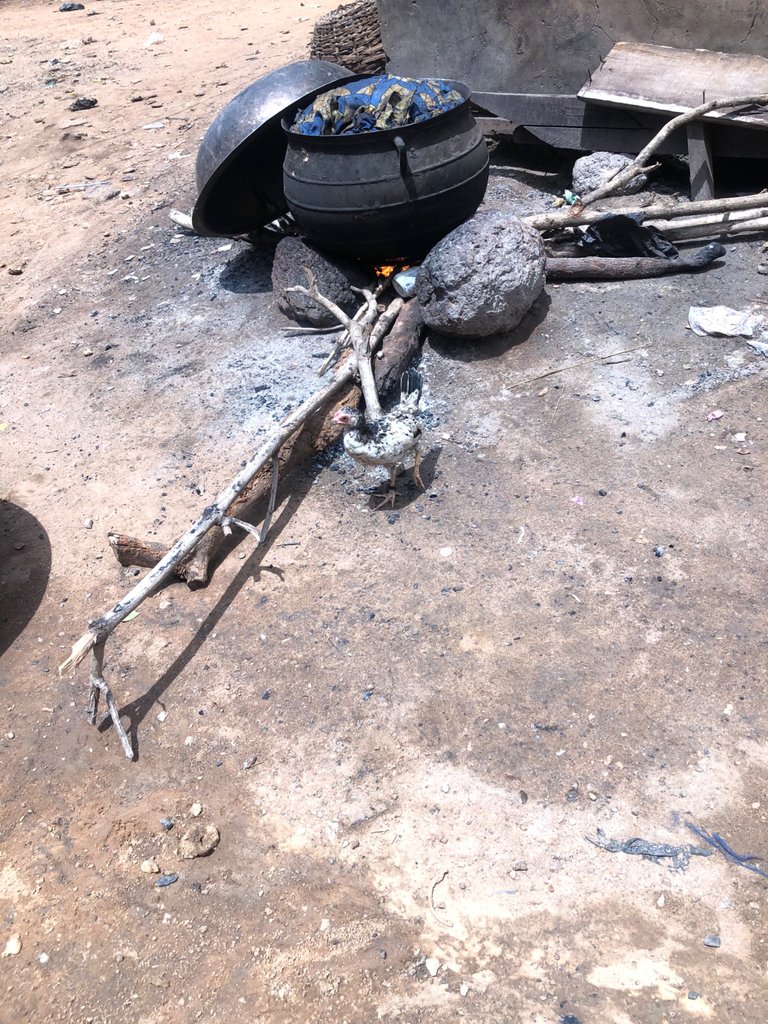 ---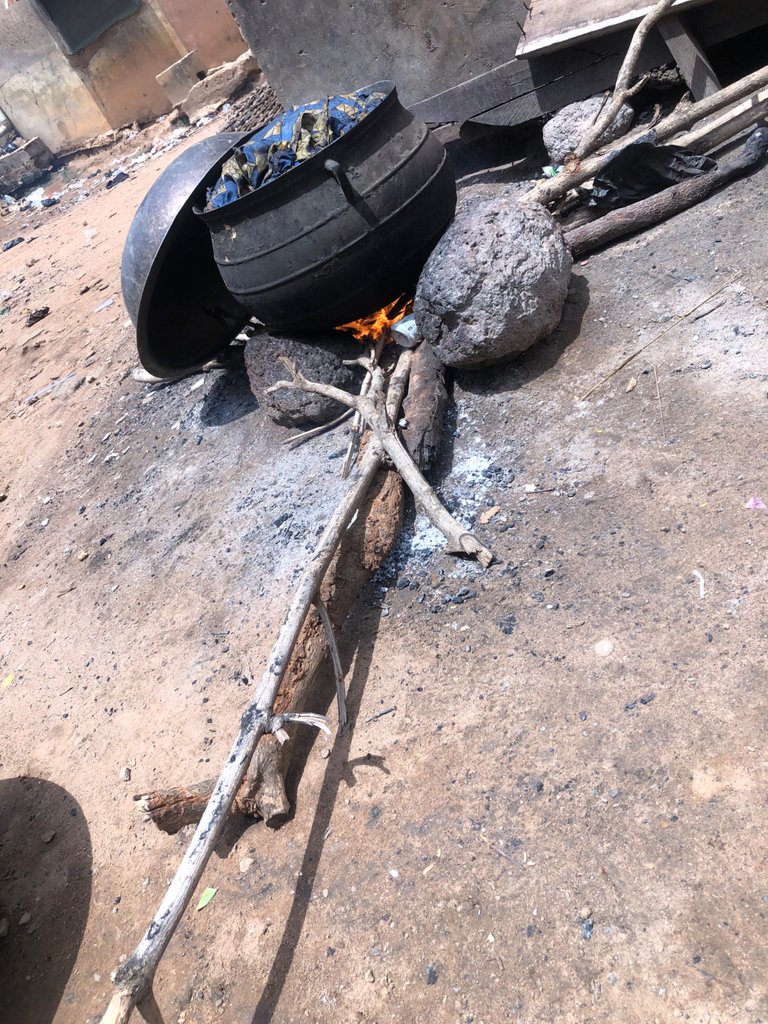 Cooking of the rice should be about 45 mins to 1 hour after it is well cooked then she pack it out of the pot on fire.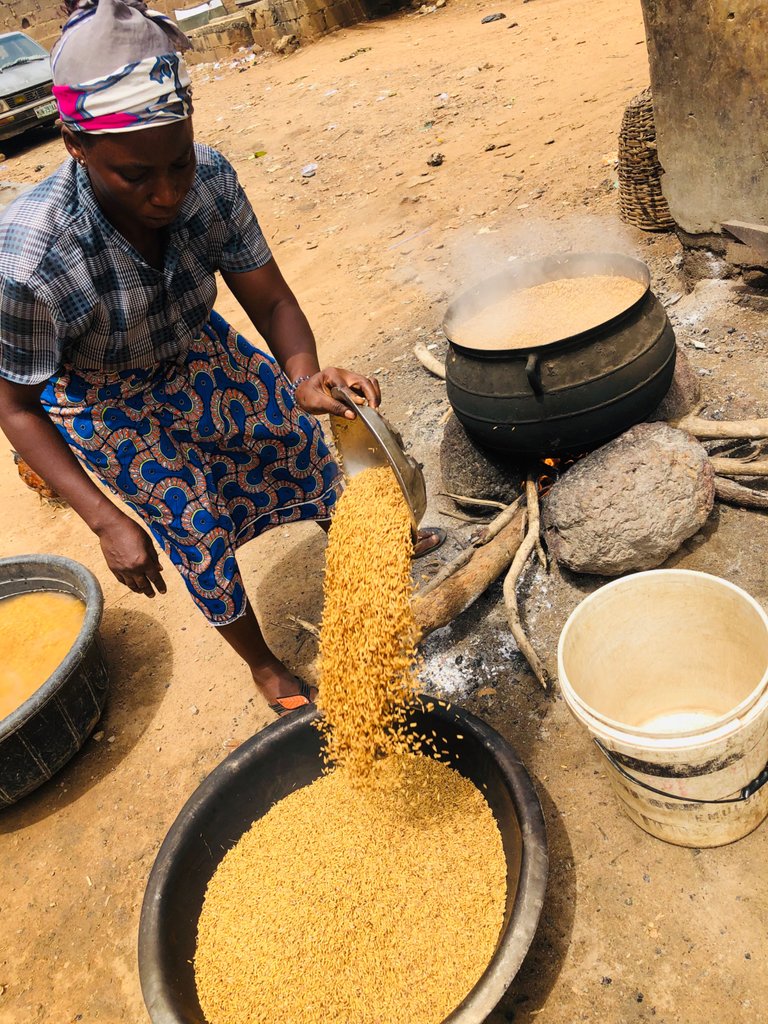 ---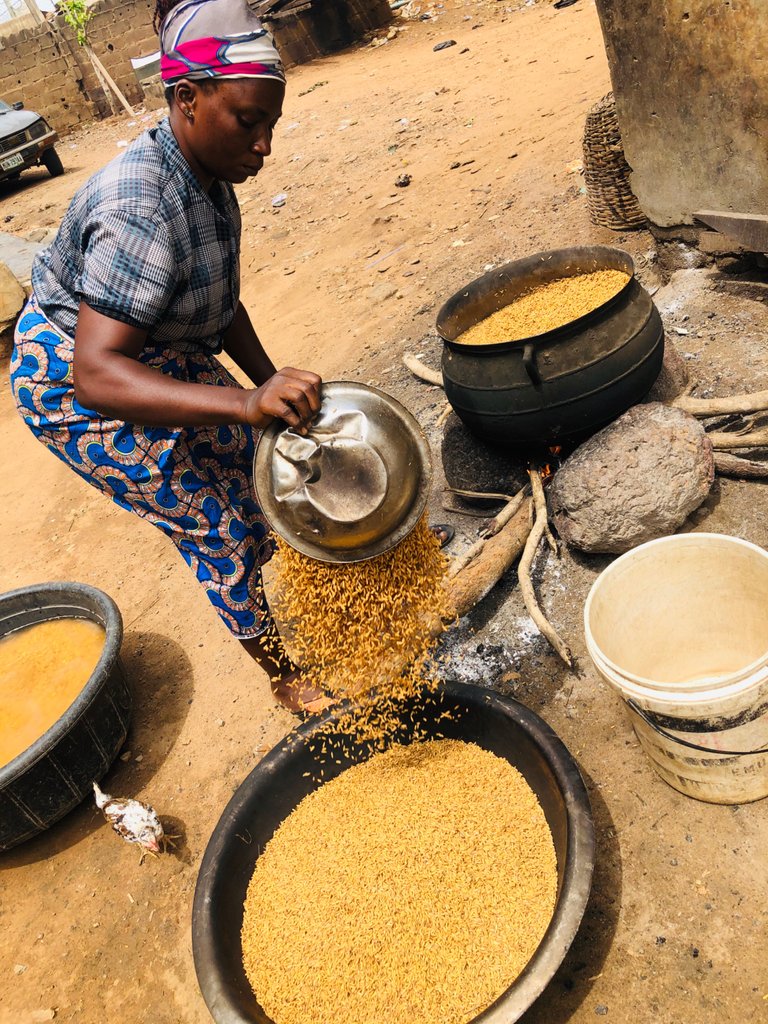 After packing it out make sure you pack them in very big bowl, after then she spared on it on a very clean floor to get dryed.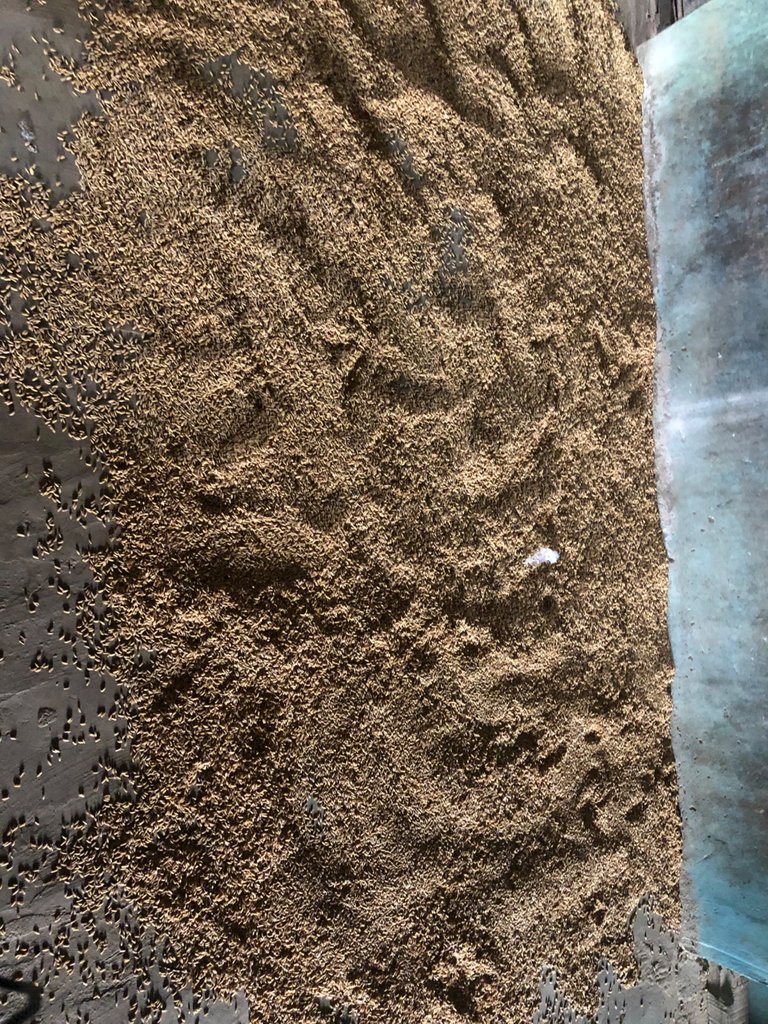 After the rice is well dryed then she took it to a machine nearby to peel the shell out
My mum was very happy the Nigeria rice came out very good and neat😀
Thanks for visiting my blog