Good evening dear hive!
Buenas noches querida colmena!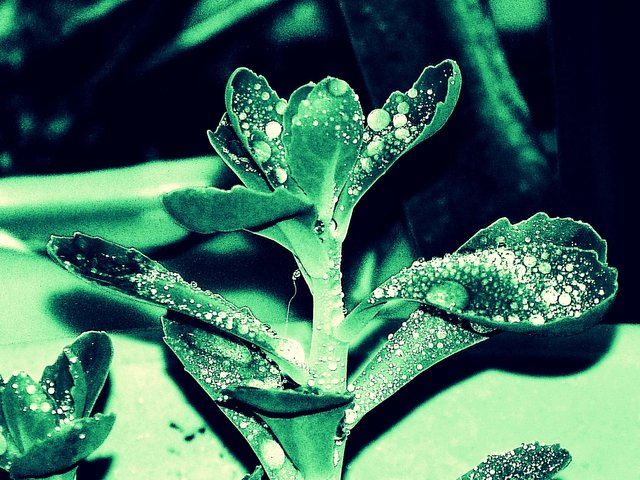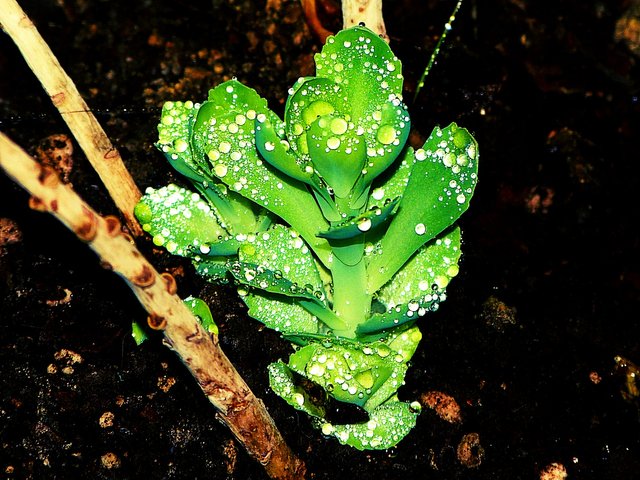 To rise or be reborn means to be born again or to appear again after the apparent death.
Resurgir o renacer significa volver a nacer o volver a aparecer después de la aparente muerte.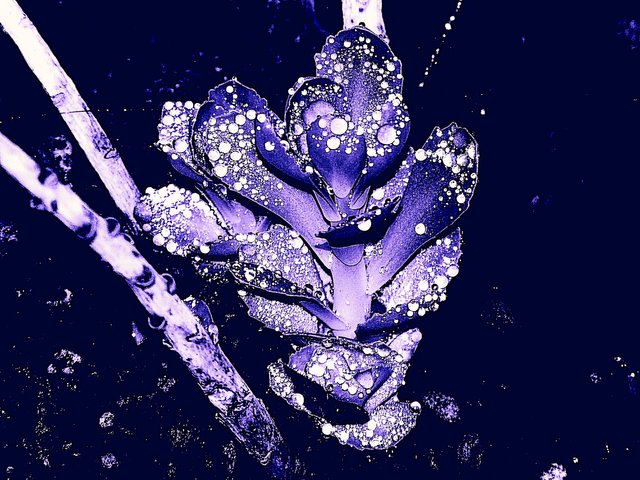 That is what happens year after year with this beautiful balsam plant, which year after year after an apparent death emerges like the phoenix from its ashes and gives us fleshy leaves that will grow a few centimeters to give us beautiful and tiny flowers. roses in the spring and summer.
Eso es lo que pasa año tras año con esta hermosa planta de bálsamo, que año tras año después de una aparente muerte surge como el ave fénix entre sus cenizas y nos regala unas hojas carnosas que crecerán unos cuantos centímetros para regalarnos unas hermosas y diminutas flores rosas en la primavera y el verano.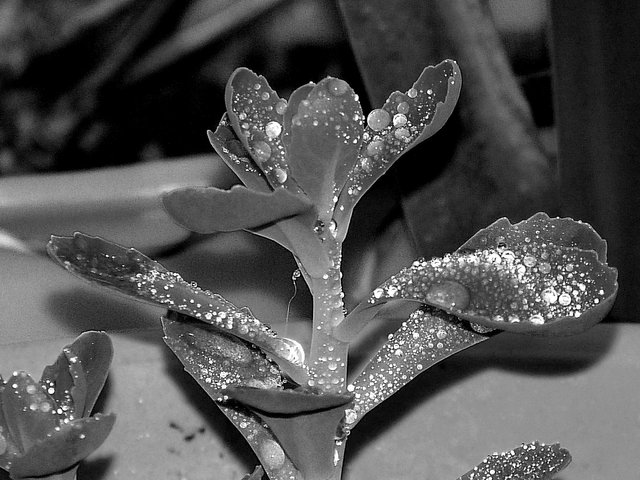 As it happens every day, during the hours of sun the plants are in the patio and at night several of them, the least resistant ones I enter at night so that the typical frosts of these dates do not burn them.
Como ocurre todos los días, durante las horas de sol las plantas están en el patio y a la noche a varias de ellas, las menos resistentes las entro a la noche para que no las queme las heladas típicas de estas fechas.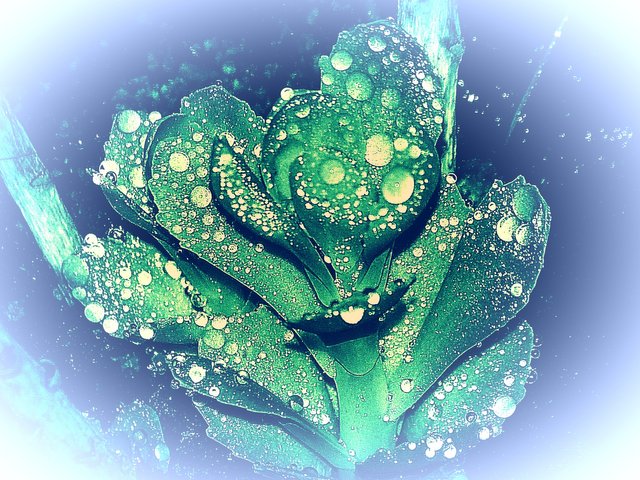 Although today it is not going to freeze because of the heavy rain that is falling tonight, I still entered them because of the intense cold. Upon entering them, I was struck by how the rain drops looked on the fleshy texture of their leaves.
Si bien hoy no va a helar por la copiosa lluvia que está cayendo esta noche, igual las entré por el intenso frío. Al entrarlas me llamo la atención como lucían las gotas de lluvias en la carnosa textura de sus hojas.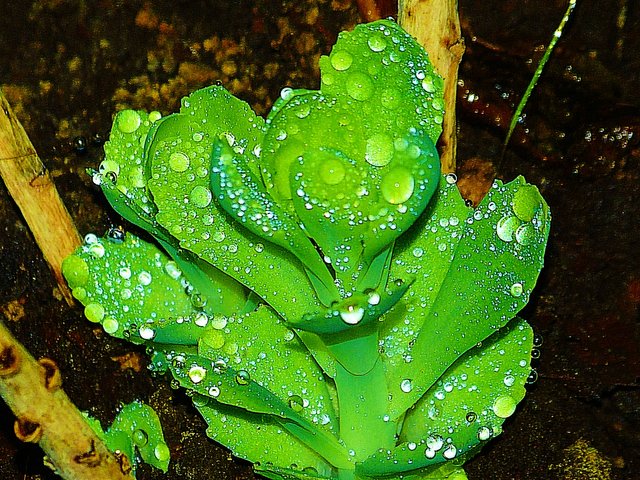 Without hesitation I took my digital camera and decided to take some Macro photos of this plant that hopefully exceeds 5 centimeters from the ground level. Most of the drops showed a perfect shape and seemed to be resting on the surface of the delicate leaves of this balm.
Sin dudarlo tomé mi cámara digital y decidí hacer algunas Macro fotos de esta planta que con suerte sobrepasa los 5 centímetros del nivel de la tierra. La mayoría de las gotas mostraba una forma perfecta y parecían estar reposando sobre la superficie de las delicadas hojas de este bálsamo.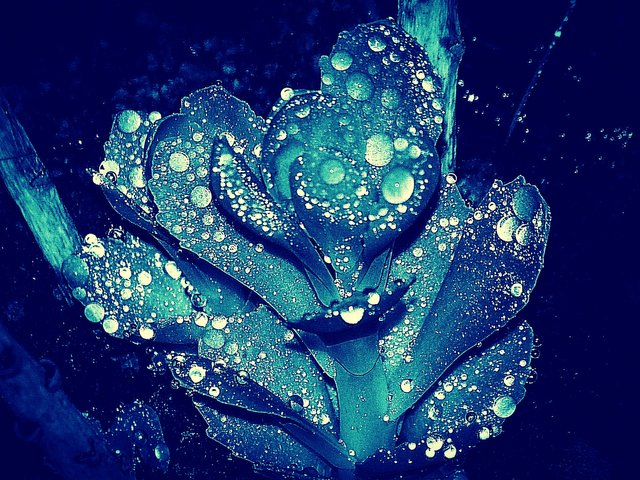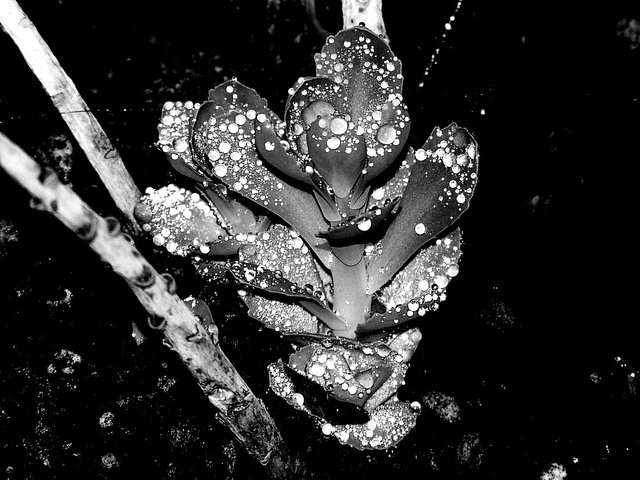 After selecting a few shots I started playing around with the editor to try to highlight the drop shapes and the beauty of the plant.
Después de seleccionar algunas tomas comencé a jugar con el editor para tratar de resaltar las formas de las gotas y la belleza de la planta.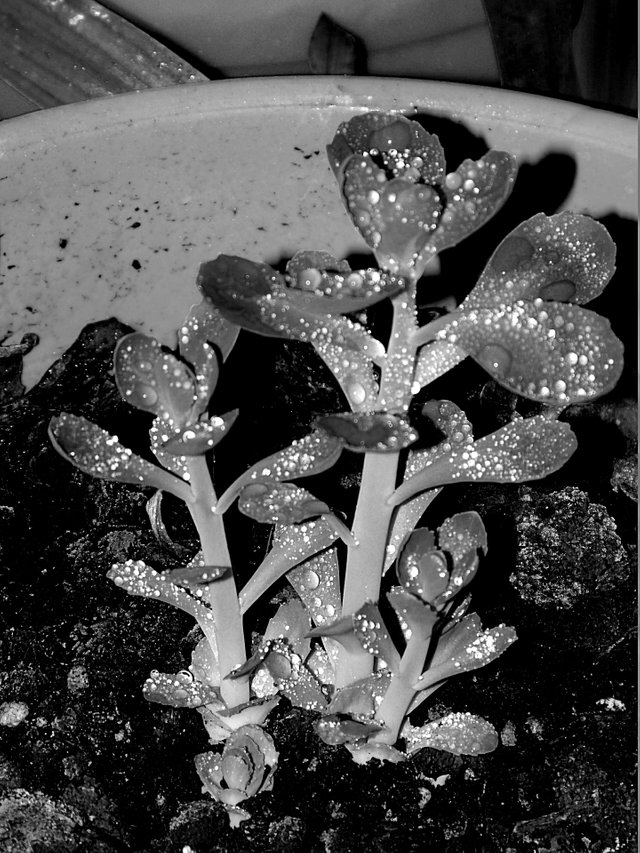 After a long time working with the editor, I was happy with some of the edits I could get, which I want to share with you.
Al cabo de un buen rato trabajando con el editor, quede conforme con algunas de las ediciones que pude lograr, la cuales quiero compartir con ustedes.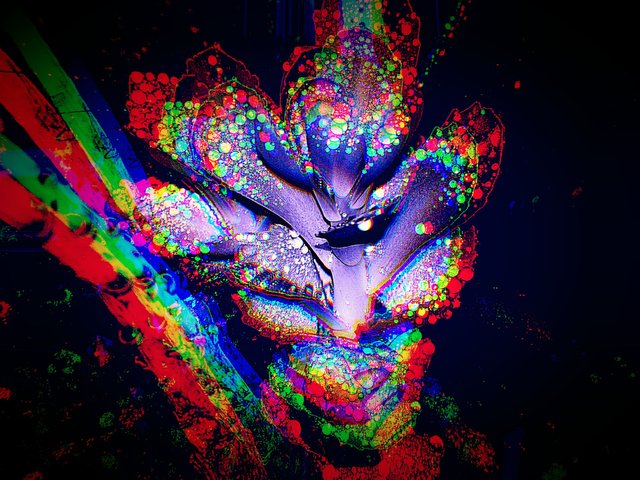 I hope you like them! I leave you a big hug!
Espero sean de vuestro agrado! Les dejo un gran abrazo!
Original content of @pablo1601
Panasonic Lumix F150 camera