Hoy compartiré con ustedes un tutorial con el que lograrán hacer un lindo anillo 💍, el cual pueden obsequiarlo a la persona que deseen 💕
Today I will share with you a tutorial with which you will be able to make a nice ring 💍, which you can give as a gift to the person of your choice 💕
Siempre me encantaba compartir con mis amigas detalles hechos por mi, y conté con la suerte de tener una mejor amiga que al igual que yo era detallista y le gustaba obsequiarme cosas hechas por ella misma, cualquier cosa.
I always loved to share with my friends details made by me, and I was lucky to have a best friend who, like me, was a detailer and liked to give me gifts made by herself, anything.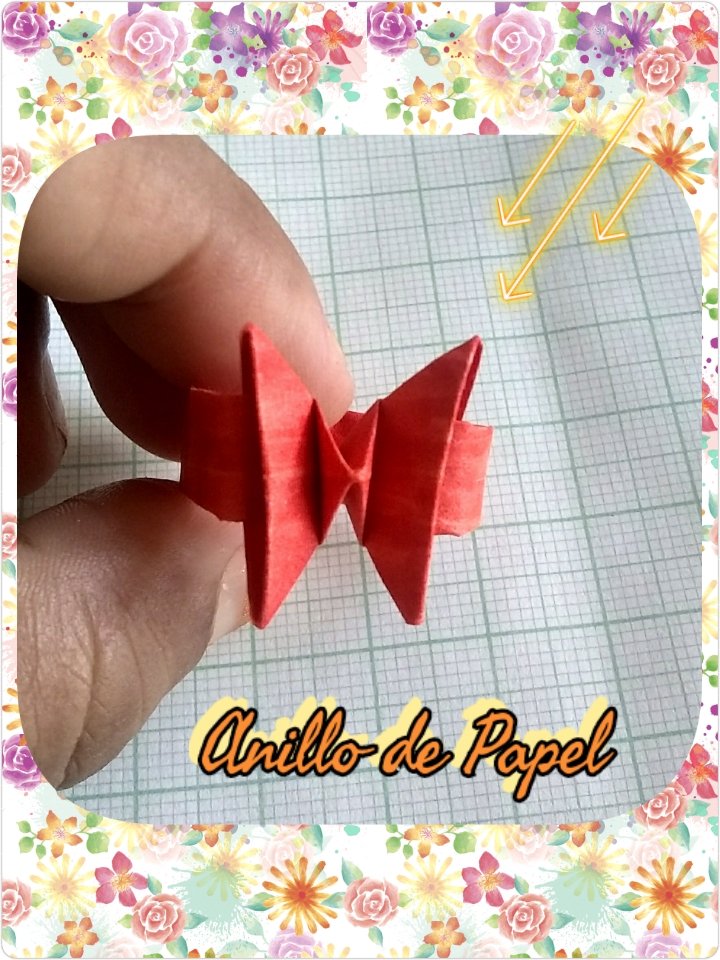 A mí me resultaba muy gratificante recibir ese tipo de obsequios porque aunque no tienen valor monetario el haberlo hecho con mis manos, dedicado tiempo para diseñarlo y lograr algo específico y tal vez único para esa persona ya lo hacía especial y le daba el valor más importante el sentimental 💕 aún guardo cosas que me regalaron amigas del colegio y universidad.
I found it very gratifying to receive these types of gifts because even though they have no monetary value, having made it with my hands, I dedicated time to design it and achieve something specific and perhaps unique for that person already made it special and gave it the most important value the sentimental 💕 I still keep things that friends from college and university gave me.

Hoy quiero mostrarte cómo logras hacer un lindo anillo de papel, solo necesitas, una tira tamaño 15cm x 2cm
Today I want to show you how you can make a nice paper ring, you only need, a strip size 15cm x 2cm
💫 Proceso Creativo 💫
💫 Creative Process 💫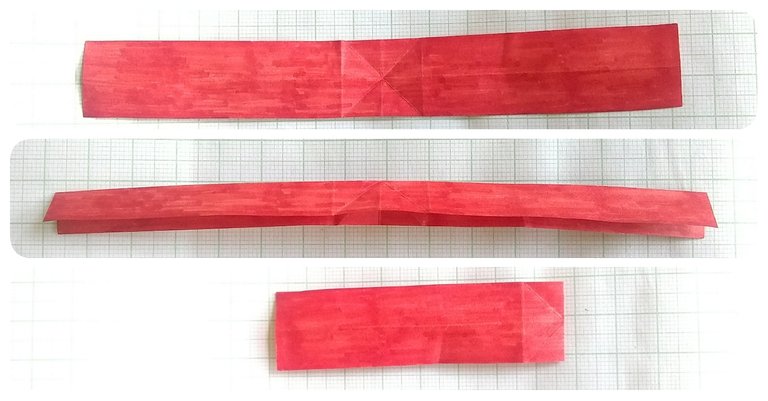 Tomar la tira de papel y marcar un doblez a lo largo.
Desdoblar y ahora hacer un doblez justo en la mitad.
Take the strip of paper and mark a fold along its length.
Unfold and now make a fold right in the middle.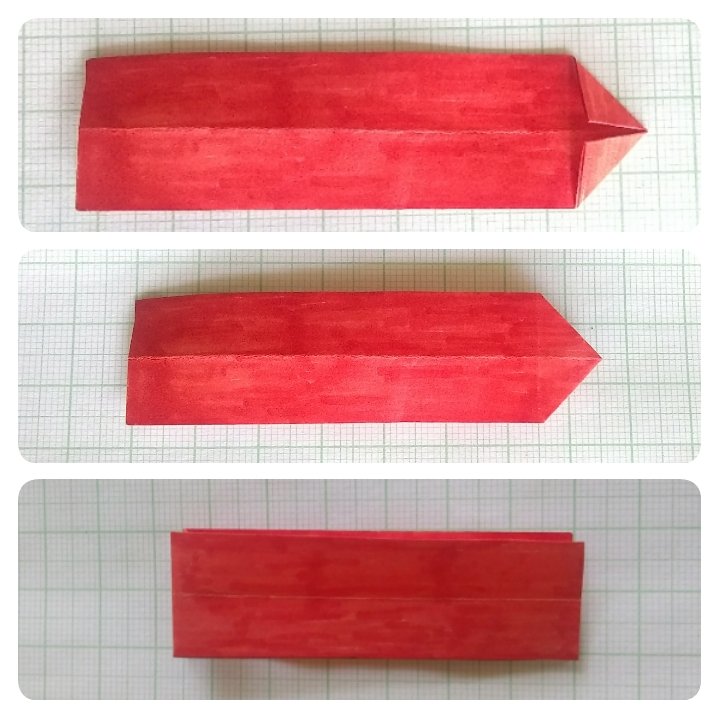 Marcar un doblez en forma de triángulos, llevando los extremos al centro.
extender el papel, observa que en el centro se marcaron dos triángulos, llevarlos hacia adentro y doblar bien. Quedarán tal como se aprecia en la imágen del medio.
Los extremos de la tiras doblarlos hasta donde terminan los triangulos.
Mark a fold in the form of triangles, taking the ends to the center.
Extend the paper, observe that in the center two triangles were marked, bring them in and fold them well. They will be as shown in the image in the middle.
Fold the ends of the strips until the triangles end.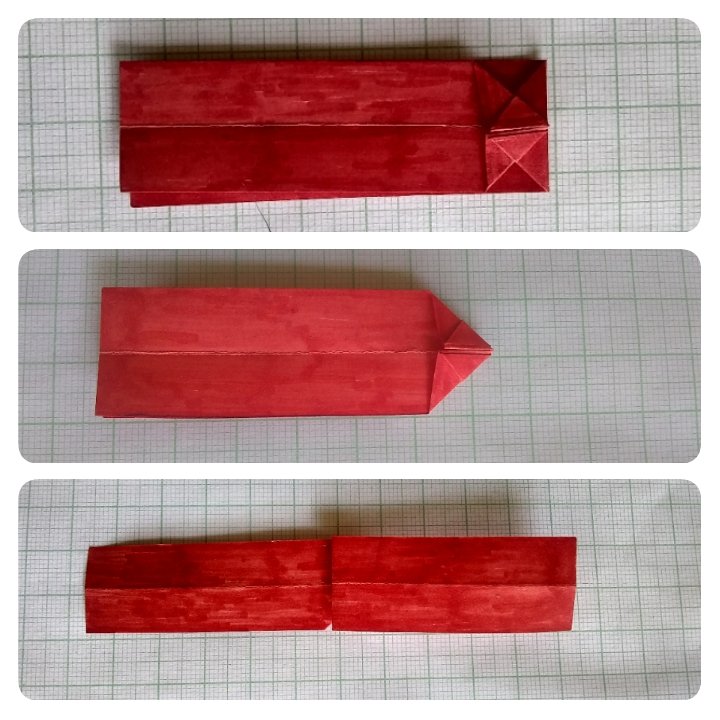 Nuevamente llevar los extremos hacia el centro, formando un triángulo.
Esto se hace en ambos lados y debe verse como la imágen
Los extremos se doblan hasta donde terminan los triangulos.
-Again take the ends towards the center, forming a triangle.

This is done on both sides and should look like the
The ends are bent to where the triangles end.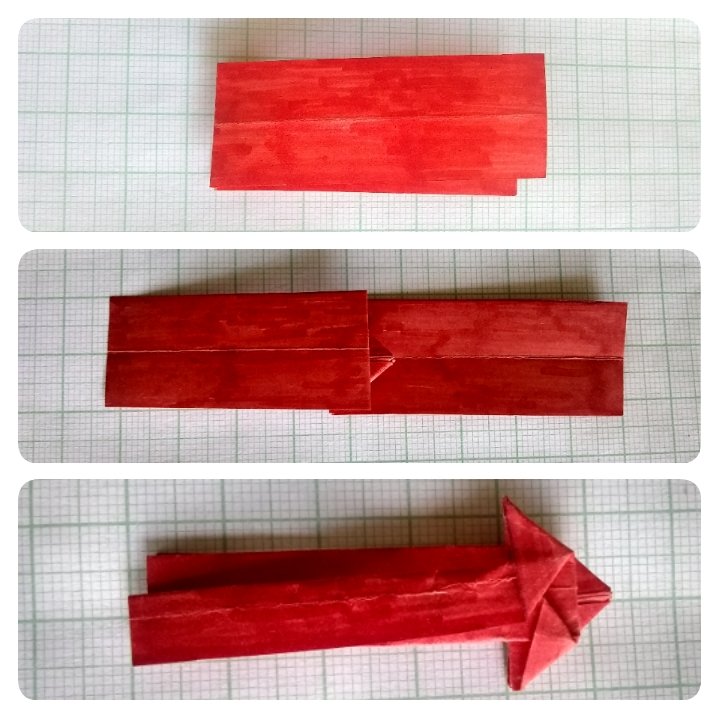 Se vuelve a doblar hacia abajo dejando que se vea un poco la punta del triángulo.
Ahora para ir terminando se dobla los laterales hacia el centro, y en la parte superior se formarán dos triángulos, este paso se hace en ambos lados.
Luego se voltea y se estira un poco el papel y veremos la mariposa.
It is folded back down allowing the tip of the triangle to be seen a little.
Now to finish it, fold the sides towards the center, and at the top two triangles will be formed, this step is done on both sides.
Then turn and stretch the paper a little and we will see the butterfly.
Para ajustar el tamaño del anillo podemos cortar y una punta se lleva hacia la otra y se ajusta al tamaño necesario.
To adjust the size of the ring we can cut and one end is taken to the other and adjusted to the necessary size.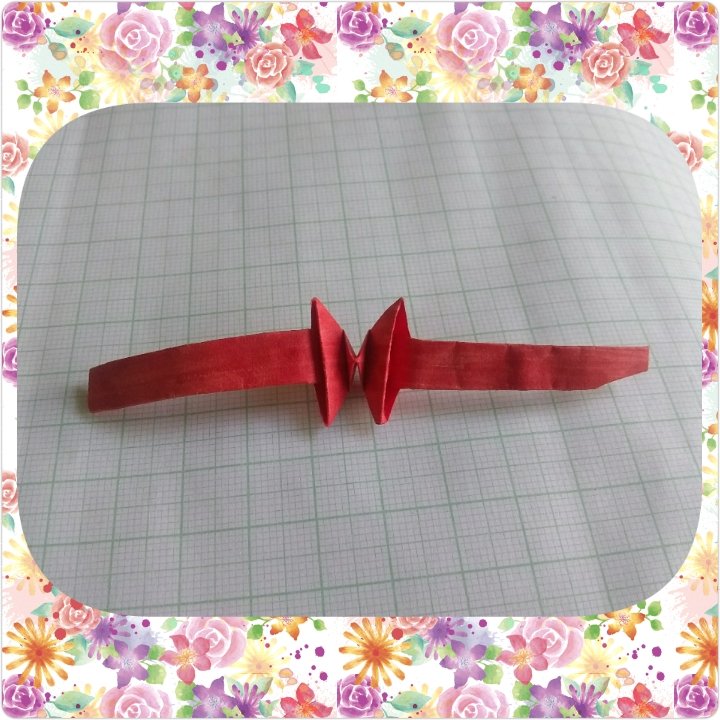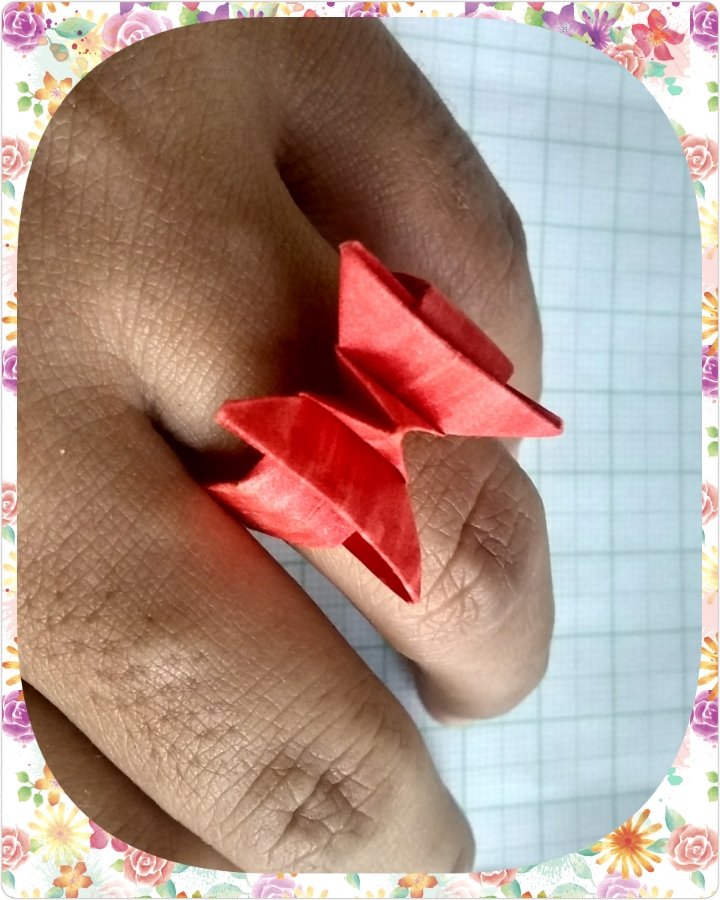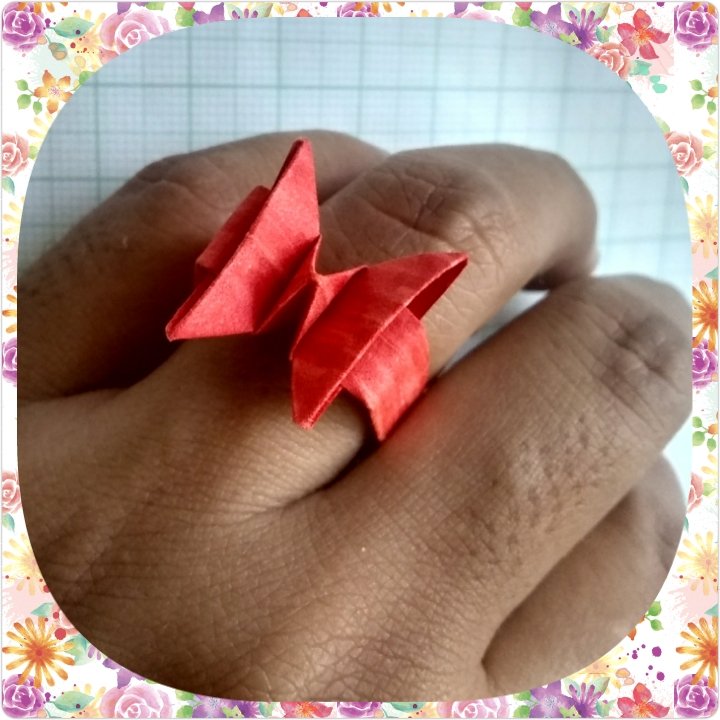 🚨🚨🚨🚨🚨🚨🚨🚨🚨🚨🚨
Cómo tips adicional te comento que puedes aplicar brillo para uñas y así puedes sellar el anillo, a su vez le darás un acabado brillante muy lindo y le otorgará durabilidad.
As an additional tip, you can apply nail polish to seal the ring and give it a nice shiny finish and durability.
En este caso yo utilice una hoja Bond blanco, con marcador pinte el papel, sin embargo puedes hacerlo en papel blanco y luego puedes aplicar pintura acrílica o con ayuda de alguna pintura para uñas puedes darle color 🎨
In this case I used a white Bond sheet, with marker paint the paper, however you can do it on white paper and then you can apply acrylic paint or with the help of some nail polish you can give it color 🎨
Espero se animen y logren hacer detalles especiales para sus personas favoritas 💕
I hope you will be encouraged to make special arrangements for your favorite people 💕
---
¡Saludos mPB!
---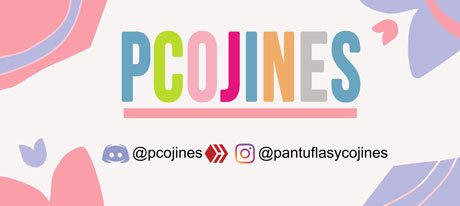 ---
Derechos Reservados®️ 2020
Imágenes propiedad de @pcojines