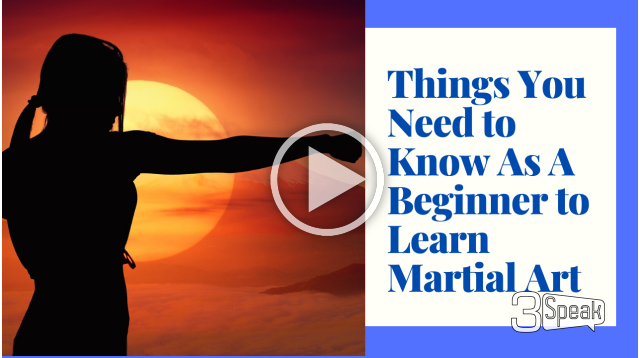 ---
You like martial art and you just started learning martial art. You are very excited to learn martial art and self defense at the beginning of your training. So you do as your instructor says.
After a couple of weeks, you are wondering what you are doing over there. You are doing some exercises, that's it. You are there to learn how to fight, kick, punch, parry, and block. But all you are doing is some exercise.
The thing is when you start your training, you are not ready. Your body is not ready, so if your instructor teaches you how to strike and different things, you cannot do that properly.
You need to be ready for that. So have patience and keep practicing. Your instructor will teach you different moves in martial art step by step.
Thank you so much for watching the video. Please feel free to share your thoughts in the comment section.
Stay safe. Always be happy!
---
About Me
Hi, I am Rezoanul Vibes. I'm a content creator and passionate learner. I write about lifestyle, martial arts, self defense, and digital marketing. I started making videos without me on the video. Well, you cannot see me, but you can hear my voice. I'm glad to meet amazing people all over the world.
---
Find me on
3Speak
Twitter
YouTube
Instagram
Facebook
---
▶️ 3Speak