Are you getting confused about self defense techniques and when what to do in order to defend yourself?
If there is little change, you apply another technique. And what works in one situation, that might not work in another situation. So what should you learn first and where can you get started?
I have been making a series of posts named Self Defense Situations for a long time. In that series of posts, we talk about different situations and what you can do to defend yourself in that situation. There are thousands of situations you can face, so you might think that it would be difficult to remember all these things and what to do in which situation.
No matter how complex and difficult the situation is, you can use the basics to defend yourself. You learn to adapt to the situation and make your move based on that. If you want to learn self defense, you should learn the basics first. Only learning some random techniques will not help you a lot.
Once you learn the basics, it would be easier for you to understand and execute the technique to protect yourself. I always recommend learning martial arts from martial art instructors. You can learn it from martial art institutions or individual instructors.
When you learn martial arts and your focus is to learn how to defend yourself in real life, you should choose martial arts that focus on that. Here your goal is not winning the trophy and become the champion.
Martial art instructors have a huge influence in the journey of learning martial arts. It is always better to choose instructors who not only practice martial arts but also have some real-life experience about self defense. He or she can train and guide you properly.
When you learn martial arts, always have an open mind and pay your full attention to what you are learning. You learn how to strike and defend. Your instructors will teach you how to punch, parry, block different strikes, and kicks. You will find these basics very useful. And you can use these basics to defend yourself in different situations.
Let's start the journey of learning martial arts. Thank you so much for reading this post. Please feel free to leave your comment below.
Stay safe. Always be happy!
---
About Me
Hi, I am Rezoanul Vibes. I'm a content creator and passionate learner. I write about lifestyle, martial arts, self defense, and digital marketing. I make videos without me on the video. Well, you cannot see me, but you can hear my voice. I'm glad to meet amazing people all over the world.
---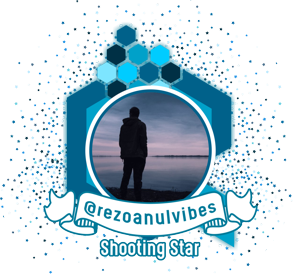 ---