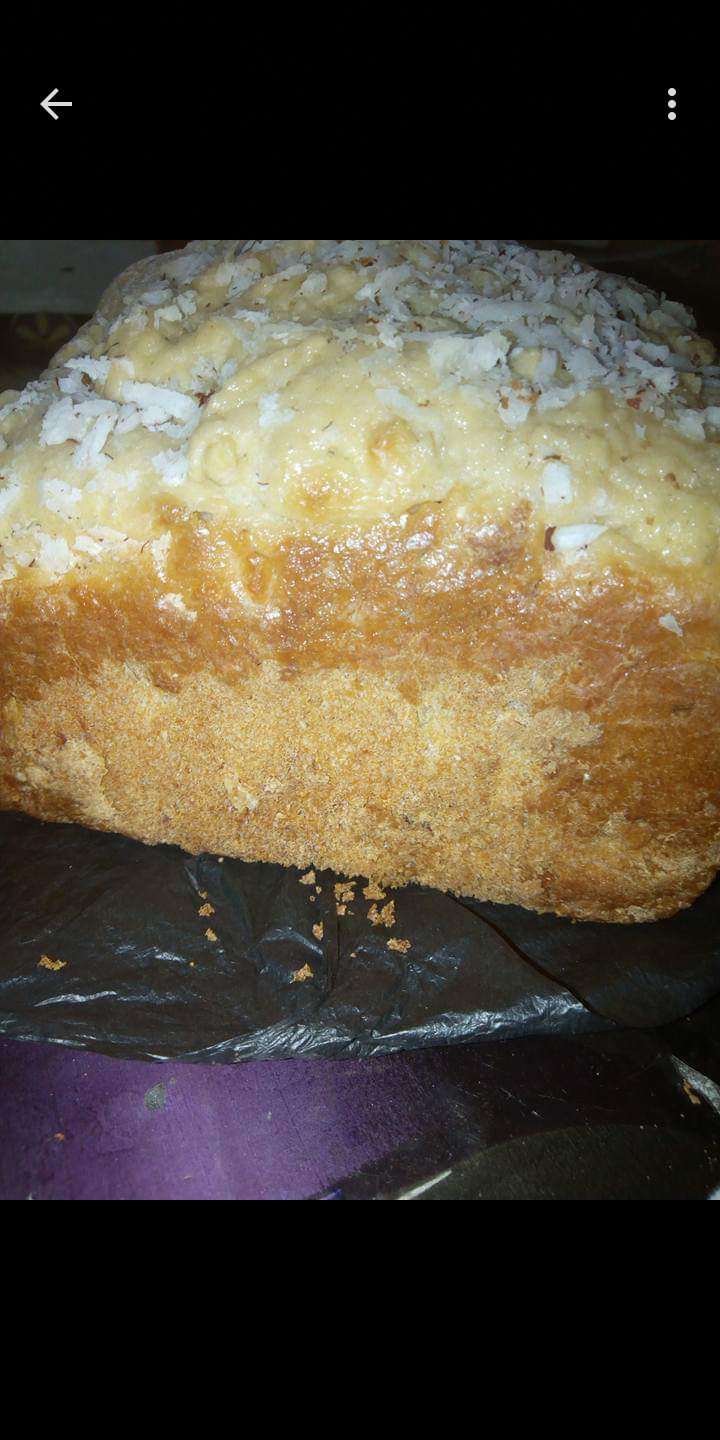 Made a fresh loaf today and am so sorry i forgot to take photos of the steps until i was done. But ill be giving you guys a step by step tutorial and how i achieved this tasty beauty.
So to make this coconut bread you would need the following.
     'Ingredients'

3 cups of ap flour.

1 cup sugar.

80g unsalted butter.

a pinch of salt

a table spoon of active yeast.

1 cup sweetened coconut flaks .
*coconut flavour.
*half cup liquid milk.
*ground nutmeg.

  'Step1' 

In a small bowl mix the yeast with a table spoon of sugar and keep in a warm place to proof for 10m. Mix all the dry ingredients in a large bowl .
   'Step2'

Add half of the sweetened coconut flaks withe the dry ingredients. make a well in the middle an Pour in the yeast and your melted butter ,milk and flavour . Mix well and kneed for 10m to activate the gluten . apply some oil on the dough and put it in a well greased bowl and cover with a damp cloth.
   'Step3' 

After allowing your dough rise to double its size , sprinkle some flour on your work space and turn the dough out. Now kneed for at least 10- 15m . you are looking for a very stretchy dough that bounces back when poked at. Grease your baking pan or tray and put the dough in .sprinkle the left ofver coconut flaks and Cover it for the last time n let it rise for 10m. Preheat your oven or pot and bake for 15m. Your tasty loaf is ready to be consumed. Enjoy.