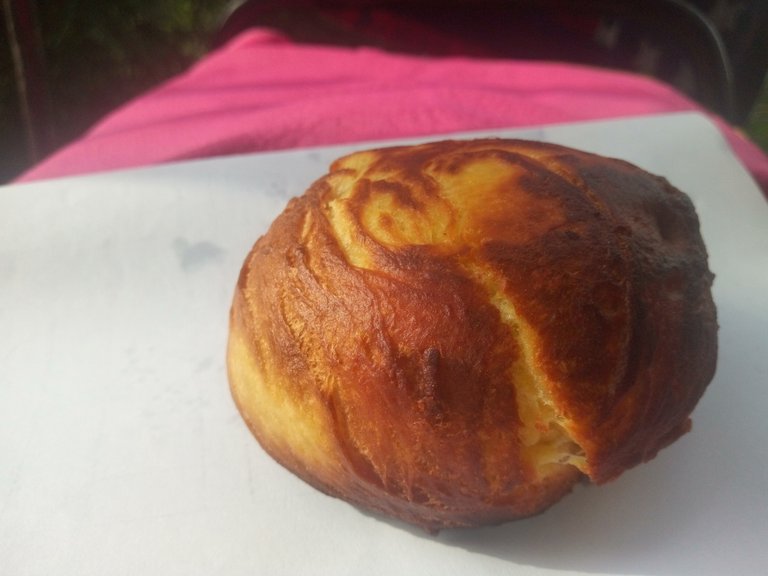 Hi guys, if you have been following me through then you would remember me going on and on about my one dough recipe . i told a friend about it and she doubts its possible (i don't know why anyone should because doughnuts and breads have basically same ingredients and its just left for you to spike it up and do or add something different ).
The only difference i see is the kneed time as u have to kneed well for at least 10 minutes by hand. I learnt a technique from this dude on instagram (bread boss) he makes the most elegant loafs you would ever see and his stiles and techniques are so unique. I have been following him for 2years now and i still get amazed at how skillful he actually is.
So some of his techniques i did use to get this beautiful golden baby loaf of bread.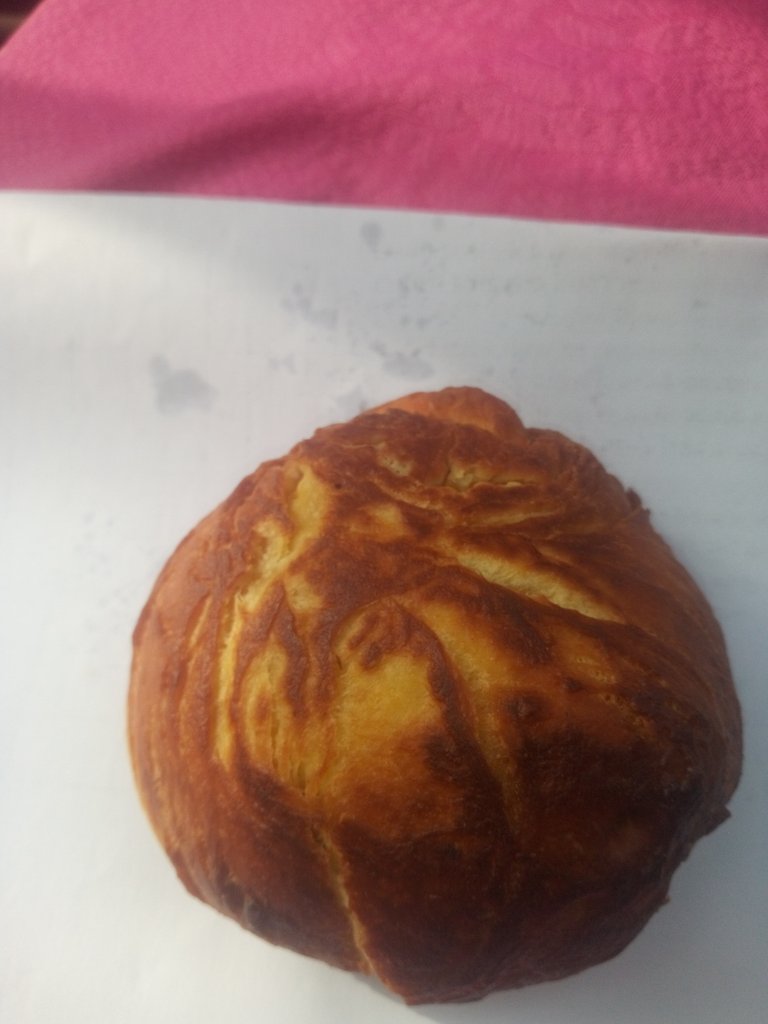 INGREDIENTS

1 cup flour.

4 tablespoons sugar.

milk

vanilla flavour

half teaspoon active dry yeast.

2 tablespoons butter.

1 egg

some salt

a dash of nutmeg.

*Step1.
add your yeast into the milk and put in a spoon sugar and mix . keep in a warm dark place for the yeast to proof .

*Step2.
mix all dry ingredients in a big bowl. Add in all your liquid and melted butter into the yeast mix. make a well in the middle and pour in all your liquids( keep some butter n a little bit of the egg yolk to do some wash on the final dough, just very little amount). Form a smooth dough and oil the top and cover it up . keep in a warm place to double in size.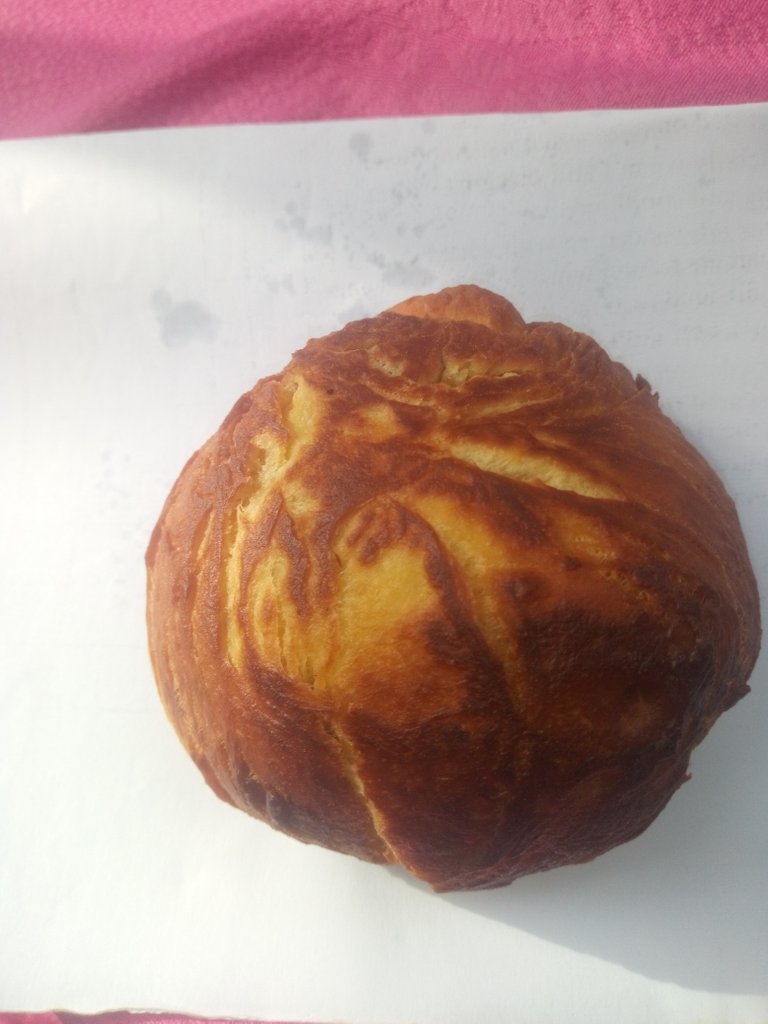 *Step3.
After 10 minutes or more bring the dough out, dust your work surface wit some flour am turn the dough out. Now kneed the dough inwards as the flour keeps it from sticking to much. Use your palm to pull forward and back for at least 10 minutes or until your dough bounces back when poked .
*Step4.
grease your pan and dust with some flour to , shape your dough however you like make some decorations with a new blade if u wish. and put it into the pan and cover again for 5-8 minutes to puff up. While at that heat your oven , apply the melted butter and egg wash on the loaf before baking for 10 minutes till golden brown and crisp top.
Enjoy!
Hack! Wrapping your fresh loaf with a cloth once its cool is a great way to keep it soft and fresh for long .