Hello beautiful people! Hope all is well. Today marks the end of Ramadan this year 2020. I am so grateful and blessed. Tomorrow is Eid day! We are going to prepare our simple lunch in @sherylneil & @mrneil home tomorrow. Its been almost 2 months since I last saw my sister. I miss my nephews robbie & mickey. sure t'will be fun tomorrow even though we'll be in a hurry to go home because of the strict curfew hours.
Bythe way sharing you my last cooking this ramadan , fried fish. I seasoned my fish with masalas. And this are the ingredients I had use.
Ingredients:
Kashmir chili powder 1/2 tspn.
Garam masala powder 1/2 tspn
Pepper & salt
Fresh grated ginger garlic & turmeric
Lemon juice
● It's easy to prepare, mix all masalas with fresh herbs and lemon, and coat fish with all the masalas.
Chill to ref for atleast an hour then fry.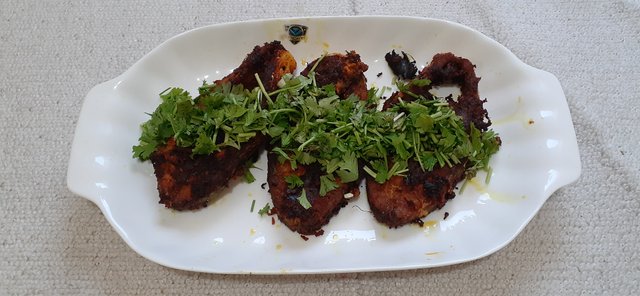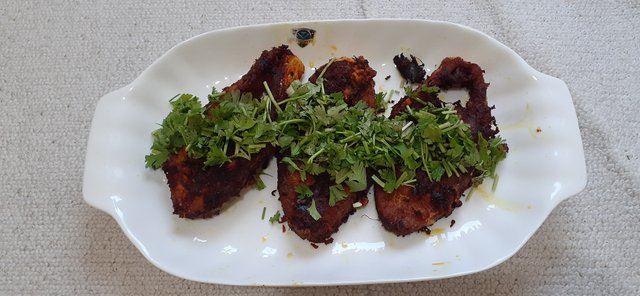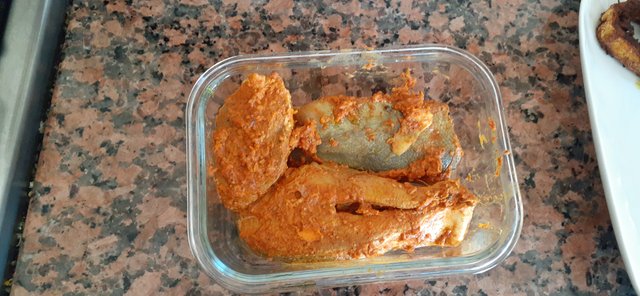 This fried fish is so delicious with warm rice and curry. Simple yet tasty food.
Thank you very much for visiting!