Hello good people. Hope all is well. Today's cooking is simple seafood dish, in a Filipino way of cooking.
In here, I just put altogether herbs & fish, let it boiled & cooked.
The natural oil from the fish and herbs, combines together bringing a tasty and delicious meal serve with rice.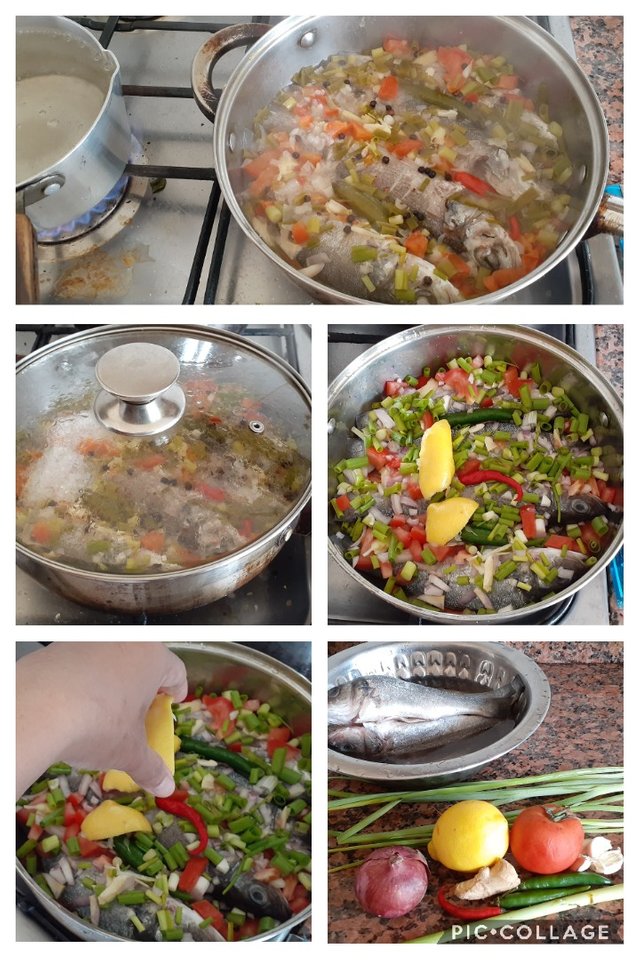 Ingredients:
Sea bass fish
Lemon 1/2
Lemon grass 1 stick
Ginger 2 inch
Green/red chili
Onion leaves (as required )
Onion 1 medium
Tomato 1 pc.
Garlic crushed
Salt & pepper corns
Procedure :
● Chopped and prepare necessary ingredients.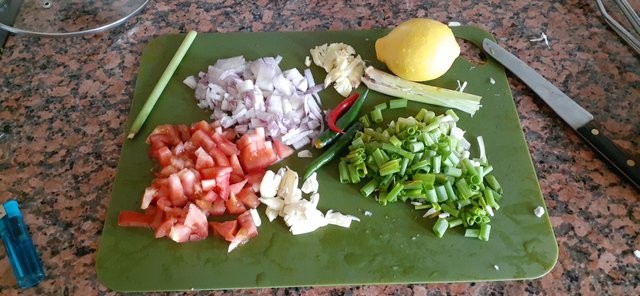 ● I a wok, arrange fish and all herbs evenly, adding a cup of water. Season with salt & crushed pepper corns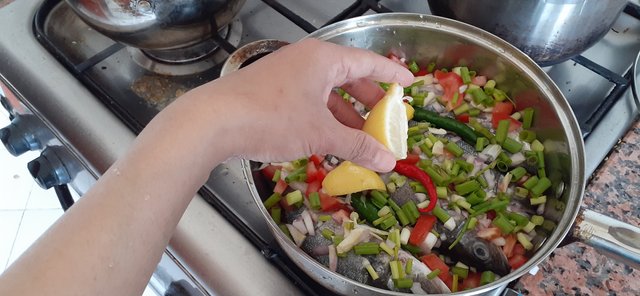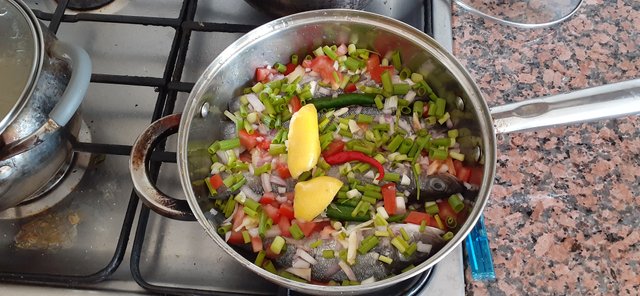 ● Cover, boil for 20-30 minutes under low medium fire.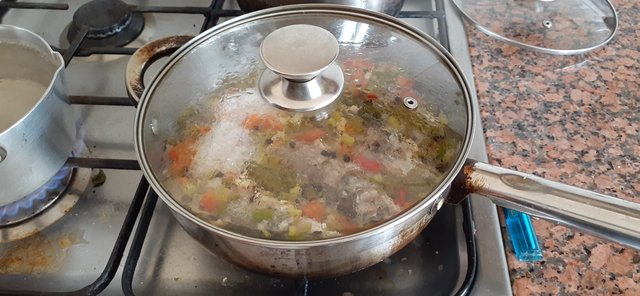 ● boiled lemon seabass is ready to eat. 🙂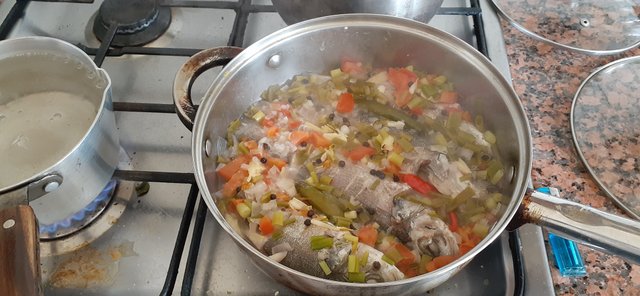 Natural sour from lemon & tomato.
The balance spicy from ginger & chili.
The tangy aroma of lemon grass.
Thank you very much for visiting!