Hello beautiful people! Hope all is well. My son loves playing tent house, he would even build his "house" using all our pillows. And since there is restrictions in the current situation, my husband found ways to keep him more happy and active while at home.
they've built a tent house together using empty boxes.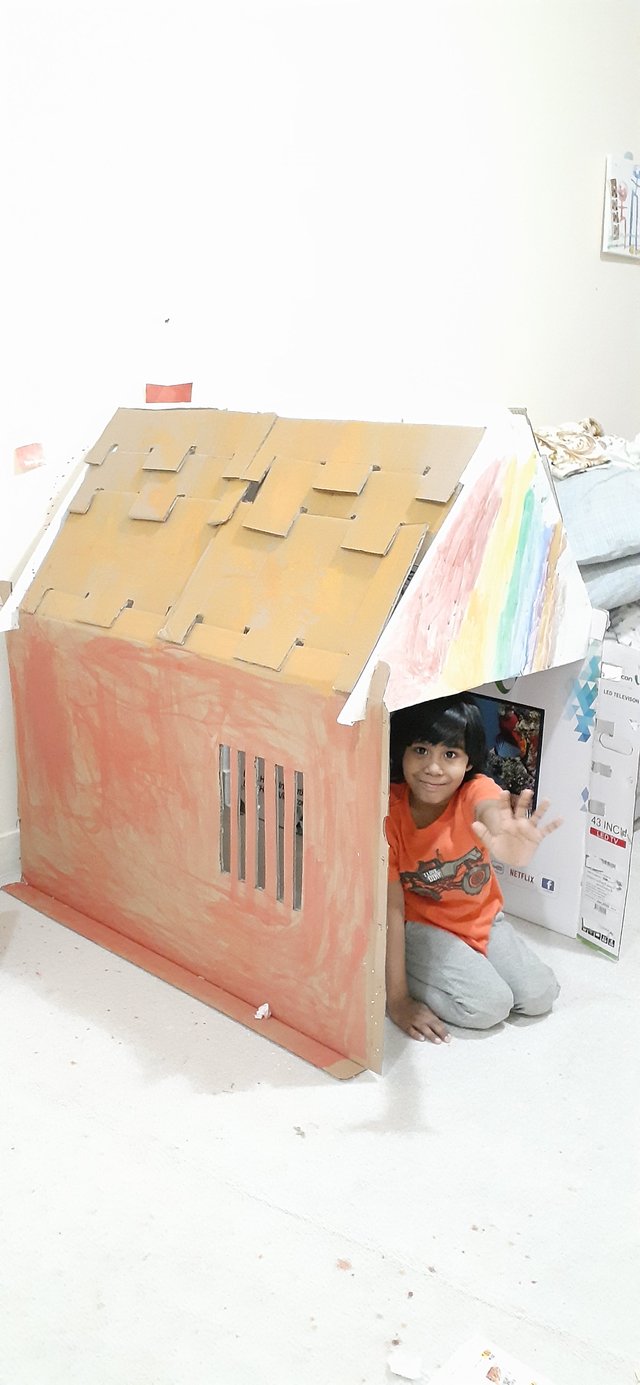 My son painted his tent house using his watercolors.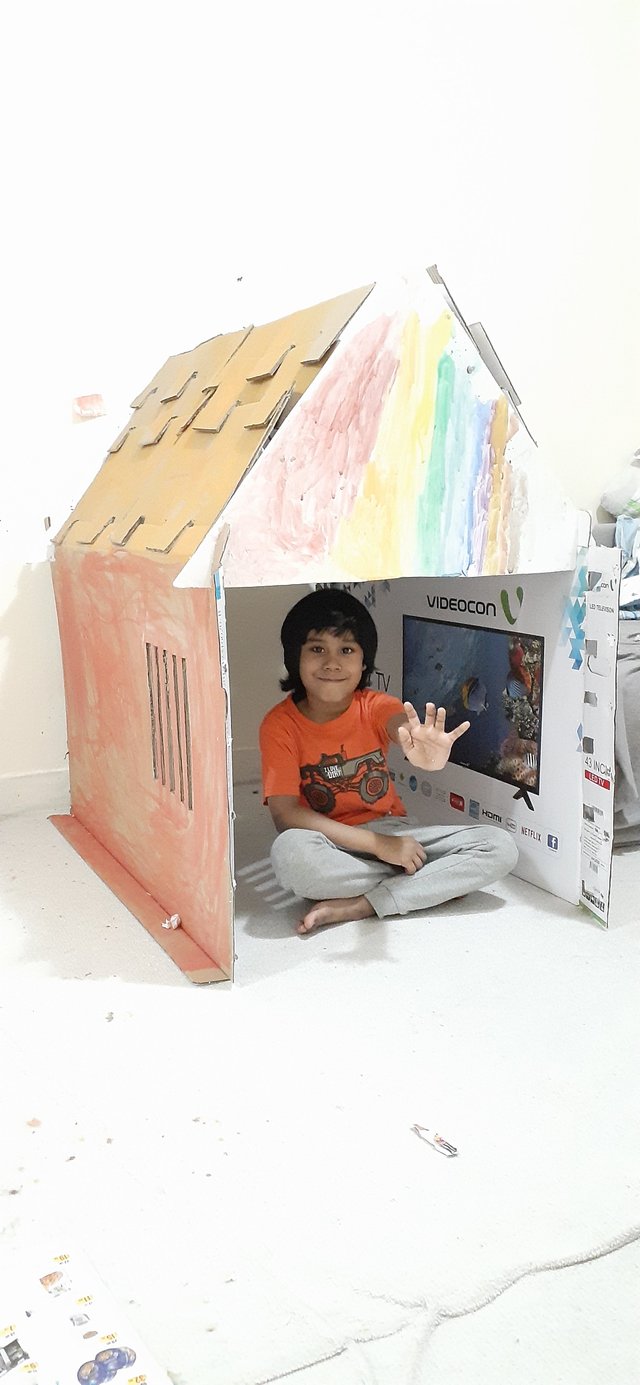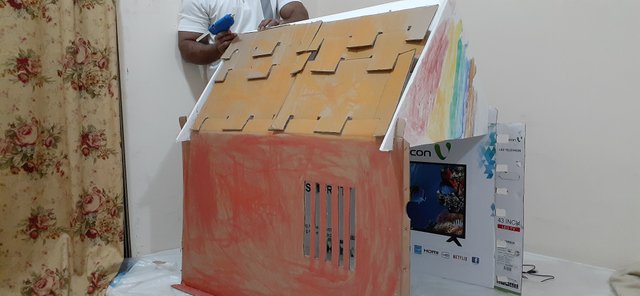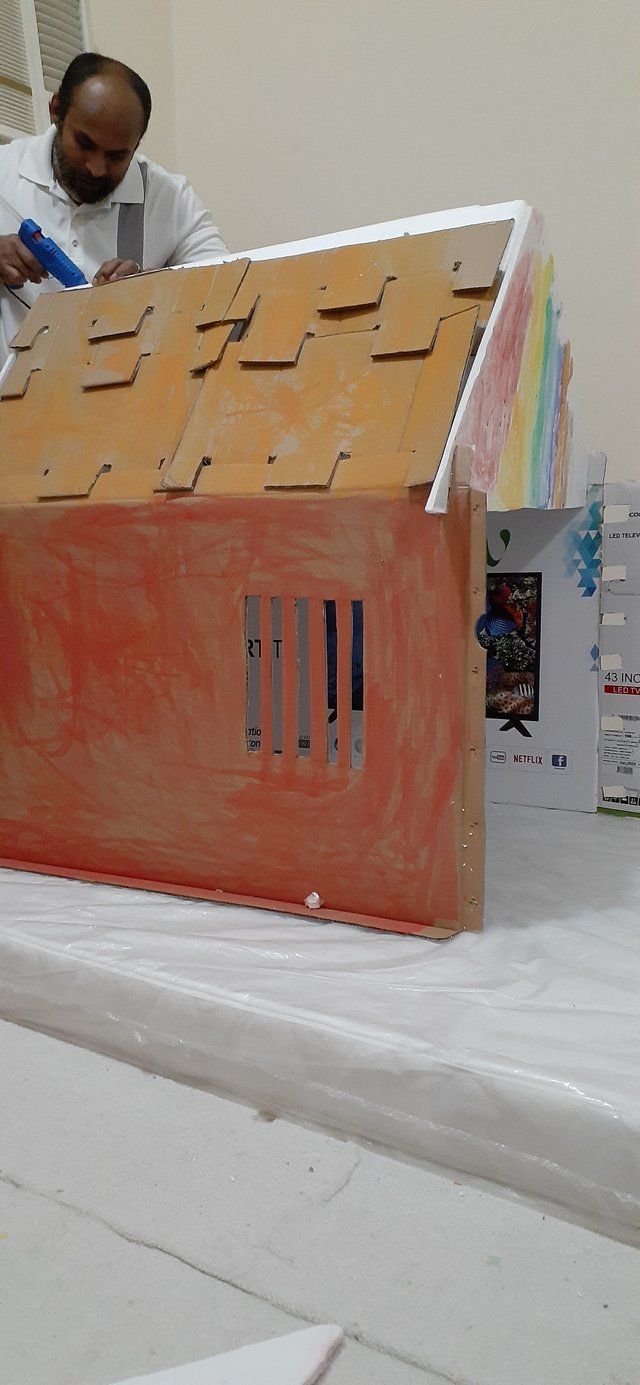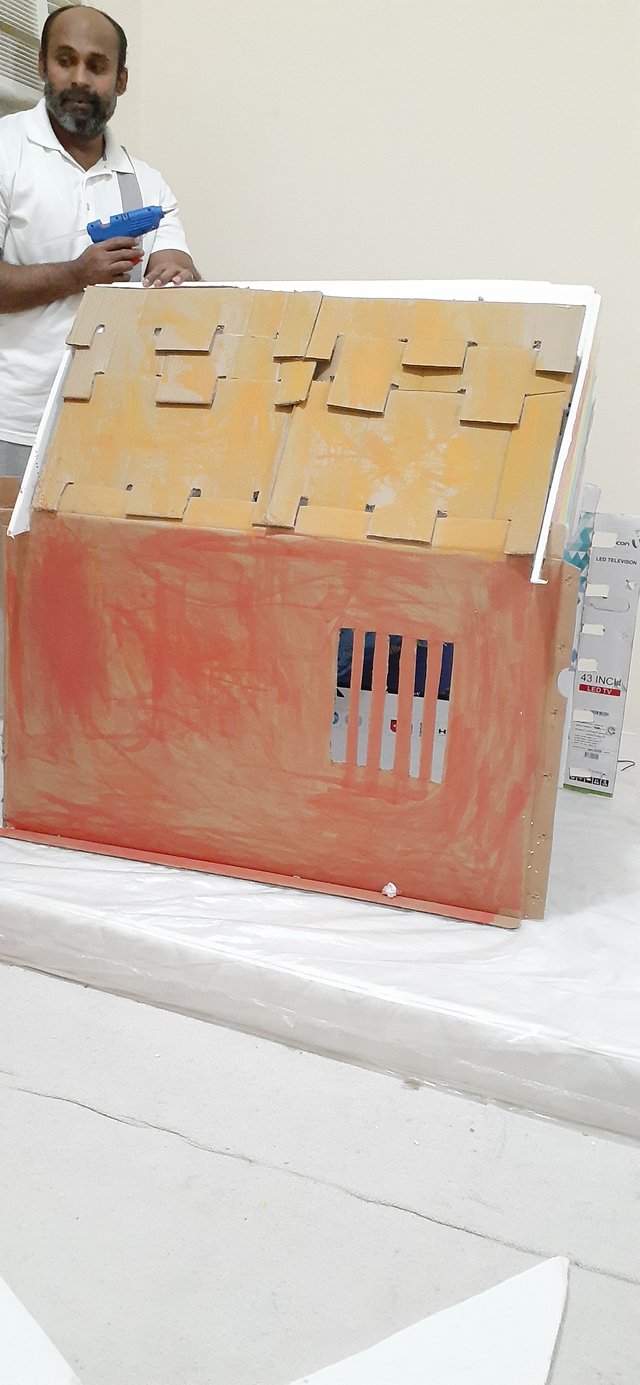 I've arrived home, 2 busy boys at work, My husband is busy with the glue gun attaching walls and my son was busy painting the walls. A wonderful sight for me.
Unexplainable happiness and delight while boasting his house tent that they've made.
Lastnight, he furnished his house tent with pillows, cushions and fleece. Indeed it was a wonderful day for him.
Thank you very much for visiting!