Cíclopes ( Cyclops )
Greetings my dear.
Again with a digital drawing inspired by the cyclops, a version very different from what they describe in myths, describing them as very famous monsters in Greek fantasy tales, they were giants characterized by a frightening force and by a single huge eye in the center of the forehead.
The drawing is not a giant monster, but a totally different creature. With human features and a very slender woman, with qualities is her captivating and devouring beauty, but with great power in her eye.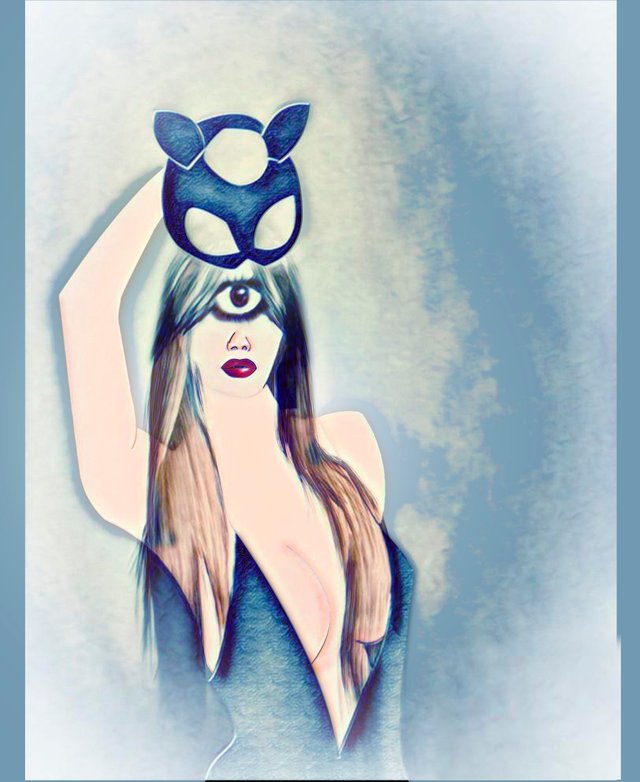 Saludos mis estimados.
Nuevamente con un dibujo en digital inspirada en los ciclopes, una versión muy diferente a lo que nos describen en los mitos, describiéndolos como monstruos muy famosos en los cuentos de fantasía griega, eran gigantes caracterizados por una fuerza espantosa y por un solo y enorme ojo en el centro de la frente.

El dibujo no es un monstruo gigante, sino una criatura totalmente distinta. Con rasgos de humanos y muy esbelta mujer, con cualidades es su belleza cautivadora y devoradora, pero con gran poder en su ojo.

For the realization of my drawings I use photoshop, created a sketch with the tool, already having in mind the concept of the drawing to be made.

Para la realización de mis dibujos utilizo photoshop, creado un boceto con la herramienta, teniendo ya en mente el concepto del dibujo a realizar.

Drawing helps me practice, every day something new is learned, and if it is not practiced it is not perfected or it is simply forgotten.

Dibujar me sirve de práctica, cada día se aprende algo nuevo, y si no se practica no se perfecciona o simplemente se olvida.