Classic recipe for homemade churros:
Very good friends, today I want to share with you a recipe for one of my favorite desserts, the popular Churro.
1- Place 2 cups of flour in a bowl
2- In a jug or saucepan place 1 cup of water and another of milk, a teaspoon of salt, a little lemon zest and bring it to a boil.
3- When it boils, pour it into the flour and mix until it forms a paste
4- You take it to your churrera manual, the container in the form of churro
5- Fry in plenty of hot fat. Or sunflower oil. Or whatever you have.
They will look like this: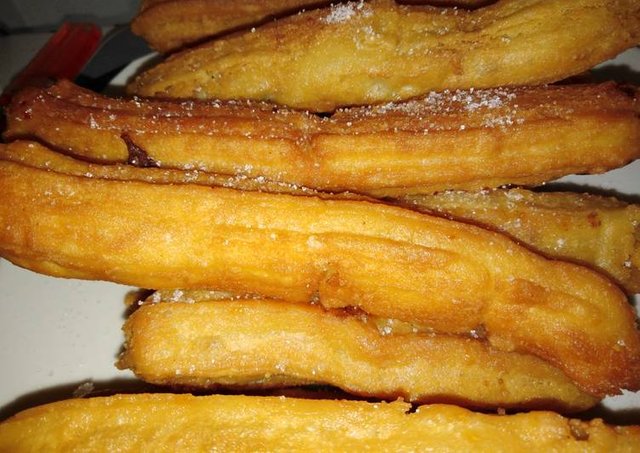 Camera used: samsung pl120
Receta clásica para churros caseros:
Muy buenas mis amigo hoy quiero compartir con ustedes una receta de unas de mis postres Favoritos el popular Churro no soy un chef pero me quedaron buenisimo espero que les guste y les quede igual de buenas como me quedaron ami Saludos
1- Coloca 2 tazas de harina en un tazón
2- En una jarra o cacerola coloca 1 taza de agua y otra de leche, una cucharadita de sal, un poco de ralladura de limón y haz que hierva.
3- Cuando hierva, viértalo en la harina y mezcle hasta formar una pasta.
4- Lo llevas a tu manual de churrera, el contenedor en forma de churro
5- Freír en abundante grasa caliente. O aceite de girasol. O lo que sea que tengas.
Se verán así: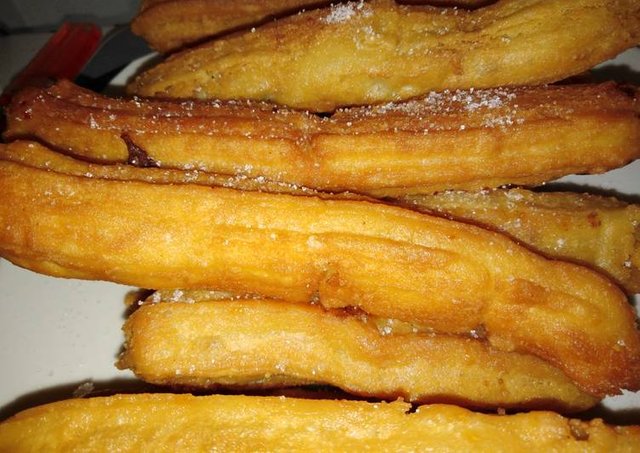 Cámara utilizada: samsung pl120
Me quedaron muy buenas espero que les quede igual :D
By: The Curious