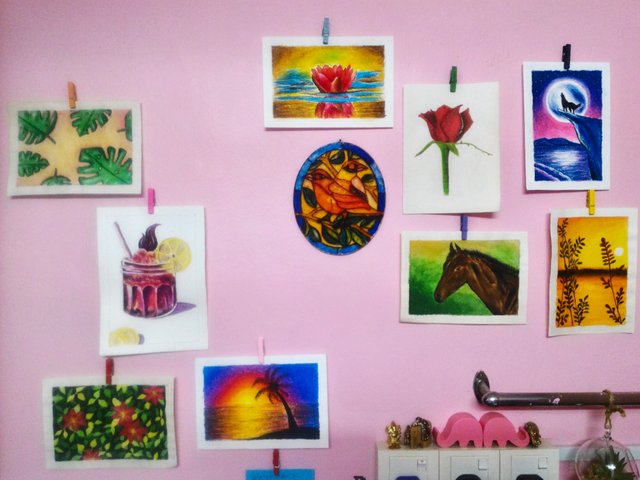 Hello everyone! I made an art wall near my desk where I work and thought of sharing it to everyone. I just compiled some of my paintings and put them up on the wall so I can get inspired to create more of them.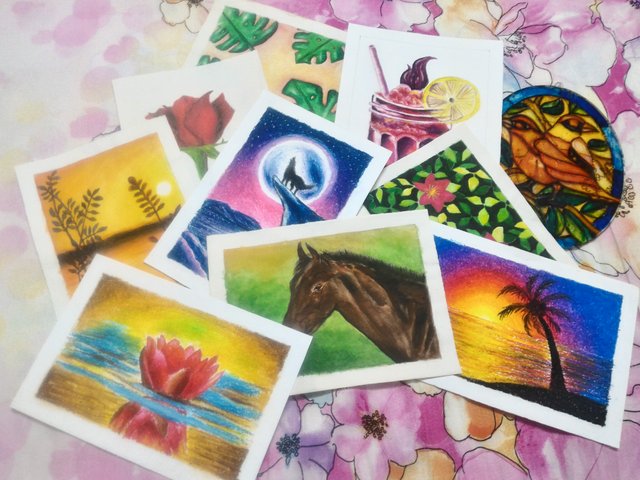 These are some of my paintings that I have selected to put up on my wall. I tried to pick bright and vibrant artworks so the wall looks cheerful.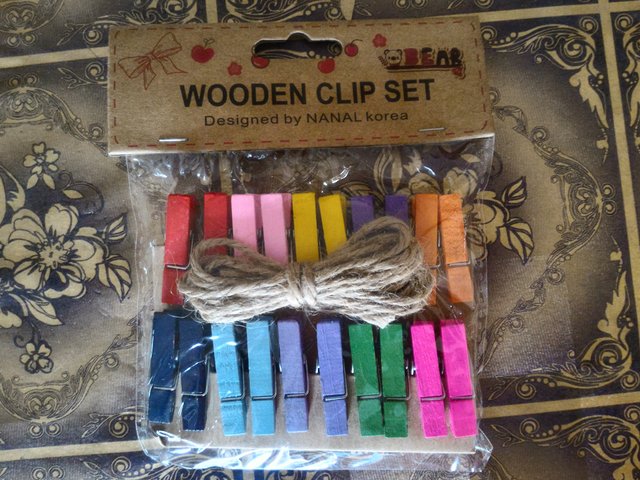 The above is a set of wooden clips. They are little pegs that have been painted in bright colours mostly to be used as decors or in a creative, fun project.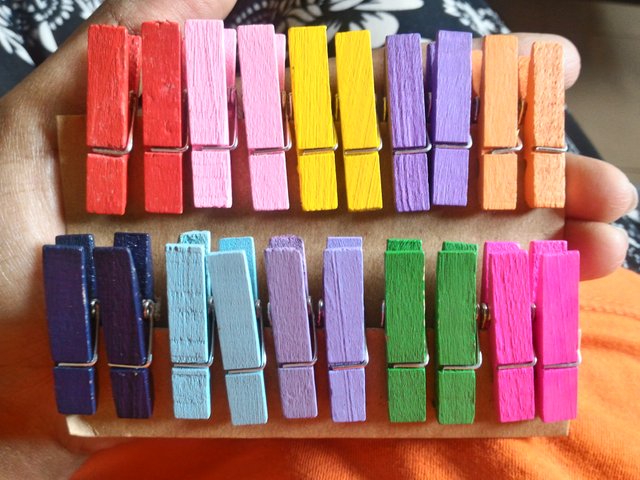 I opened the package. The set came with a string but I won't be using it as I don't need it for this. I love how colourful the little pegs are!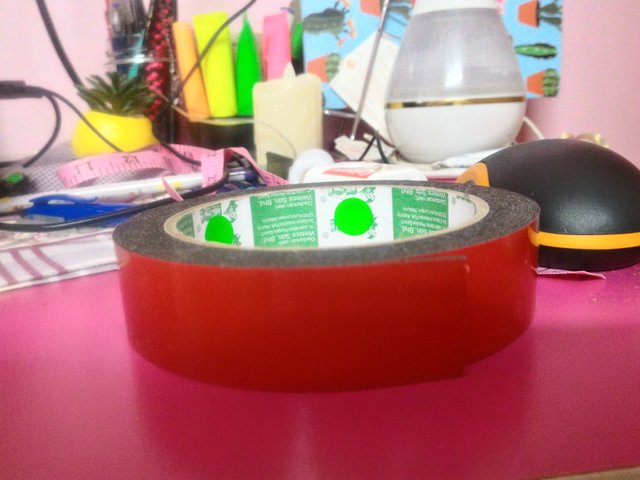 This is a double sticker tape. It has stickers on both sides.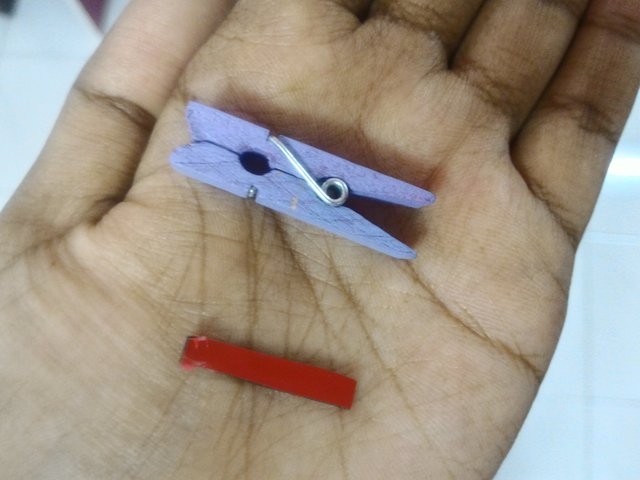 I cut out a little strip like this. It is around the size of the front surface of the peg.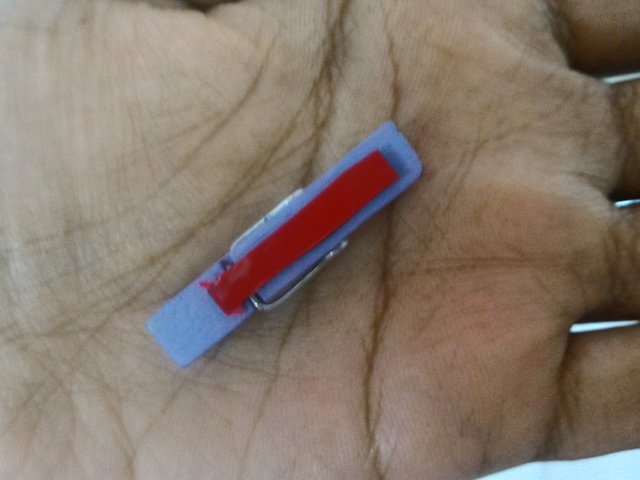 Then, I stick it on the peg like this.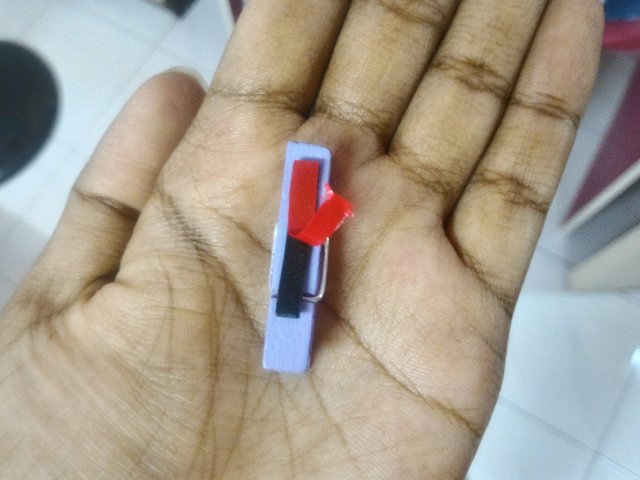 After sticking the double sticker on the peg, I peeled tape off like this and stick it on the wall.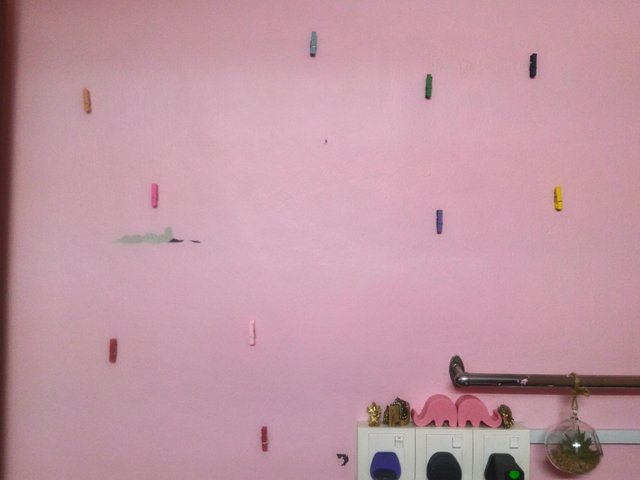 I put up as many pegs as I could. If you are trying this, then place some of your paintings on the wall beforehand to see how you want it to look. This way, you can also know an estimate on how many pegs you need and how much space you will be using to create your art wall.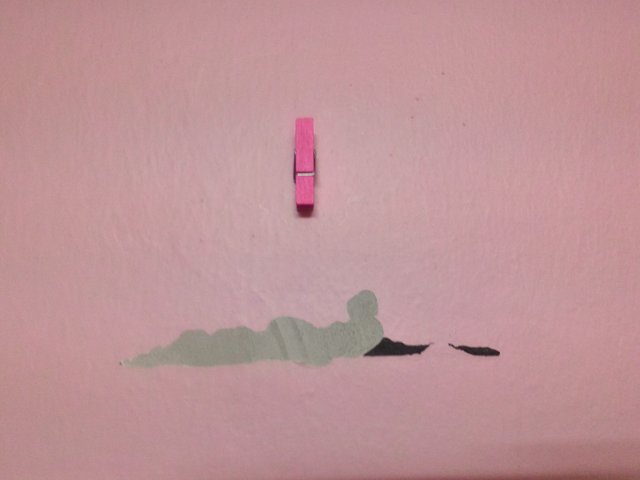 Also, please be careful when you use double sticker tapes because if you a large one, then it can be difficult to take it off. If you manage to take it off, you might as well remove some parts of the paint on the wall like this! This is my work and my family has no idea of this as I covered it up with a painting before. Now, I don't think they will every find out unless the read my post :D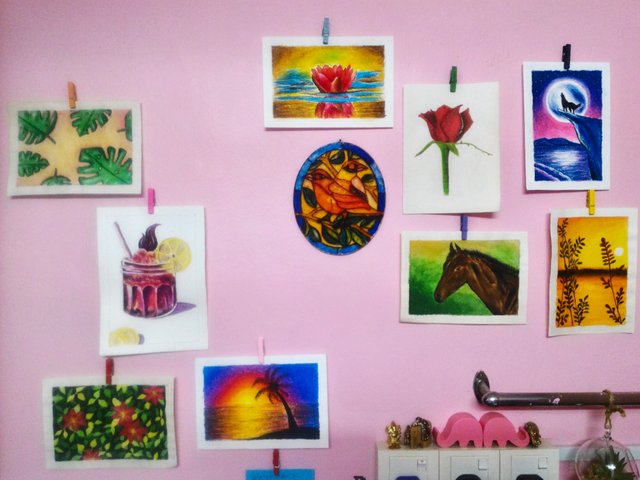 I pegged my paintings and put them up my wall. My art wall is ready! I like using pegs because I can switch them up easily and change the artworks as well as the position of the pegs when I want to.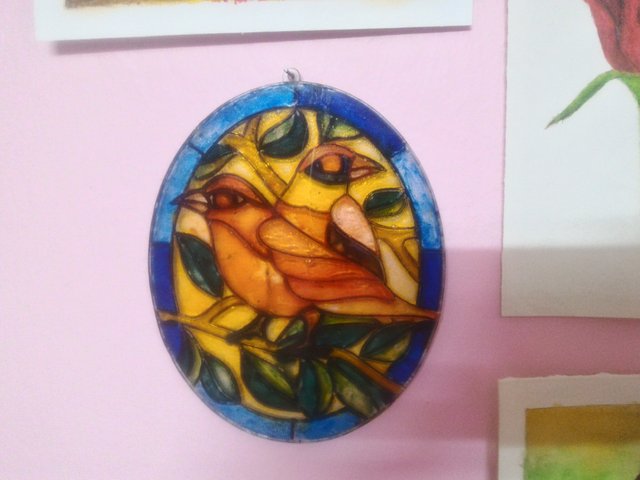 You might have noticed that this painting looks different. Well, it is something I made when I was a young child many years ago. It is like a plastic surface with little wells to fill the colours in. I remember it was fun painting it. This painting is at least a decade old.


I didn't limit the 'art wall' to art alone. I also wanted to add any important notes that I need to look at a lot. So, I added this little note as well. It is regarding the watermark font that I use for my videos. I also plan on added more like analytics and motivation words with some little artworks on them for my wall.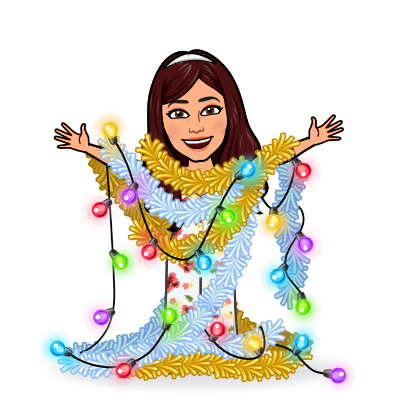 Actually, I wanted to add some fairy lights to my wall and make a word like 'Create' or 'Art' with them. Unfortunately, they won't stay for long. I was also afraid of putting tapes that are too large on the wall to keep the lights as I might ruin the wall like I ruined a section of it. Hence, I am putting that on hold.
Anyway, thank you for dropping by and I hope that you have a great day or evening ahead! ☻☻☻