---
PROTECTIVE MASK
For my first project I want to show you how I made this protective acetate mask, so fashionable these days to protect us from covid-19.
---
I'll start with the materials:
One meter of ribbon to make 2.5 cm thick bows.

A piece of fabric 70 cm long by 5 cm thick.

A piece of velcro.

Liquid silicone.

Thread and needle.

2mm thick acetate sheet.

Scissors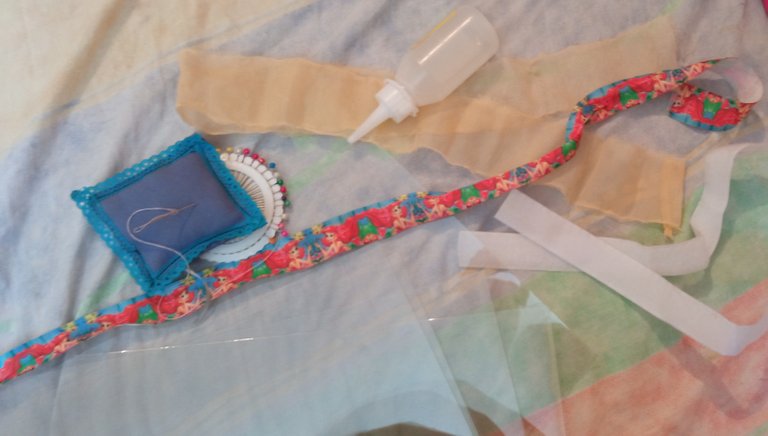 ---
I started by measuring the diameter of my head and sewing the ribbon for bows to the strip of fabric according to this measurement, hiding the edges well so that the inner part looks nice, when I got to the ends I also sewed the velcro.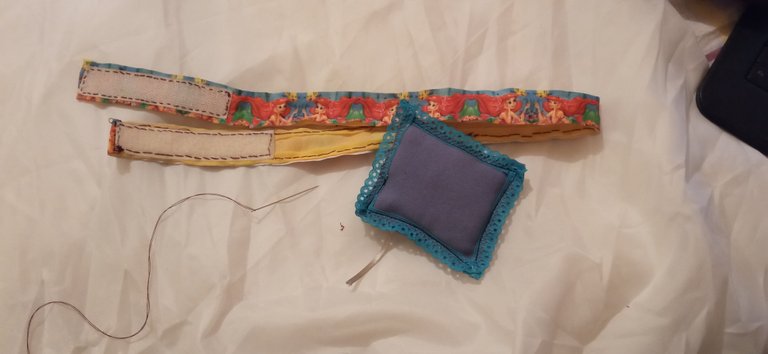 ---
The remaining bow ribbon was attached to the acetate with silicone and sewn to the headband made in the previous step, using sewing pins. I left a space between the headband and the aluminum foil for some air to circulate. I made holes in the sheet to sew it together to give the structure more firmness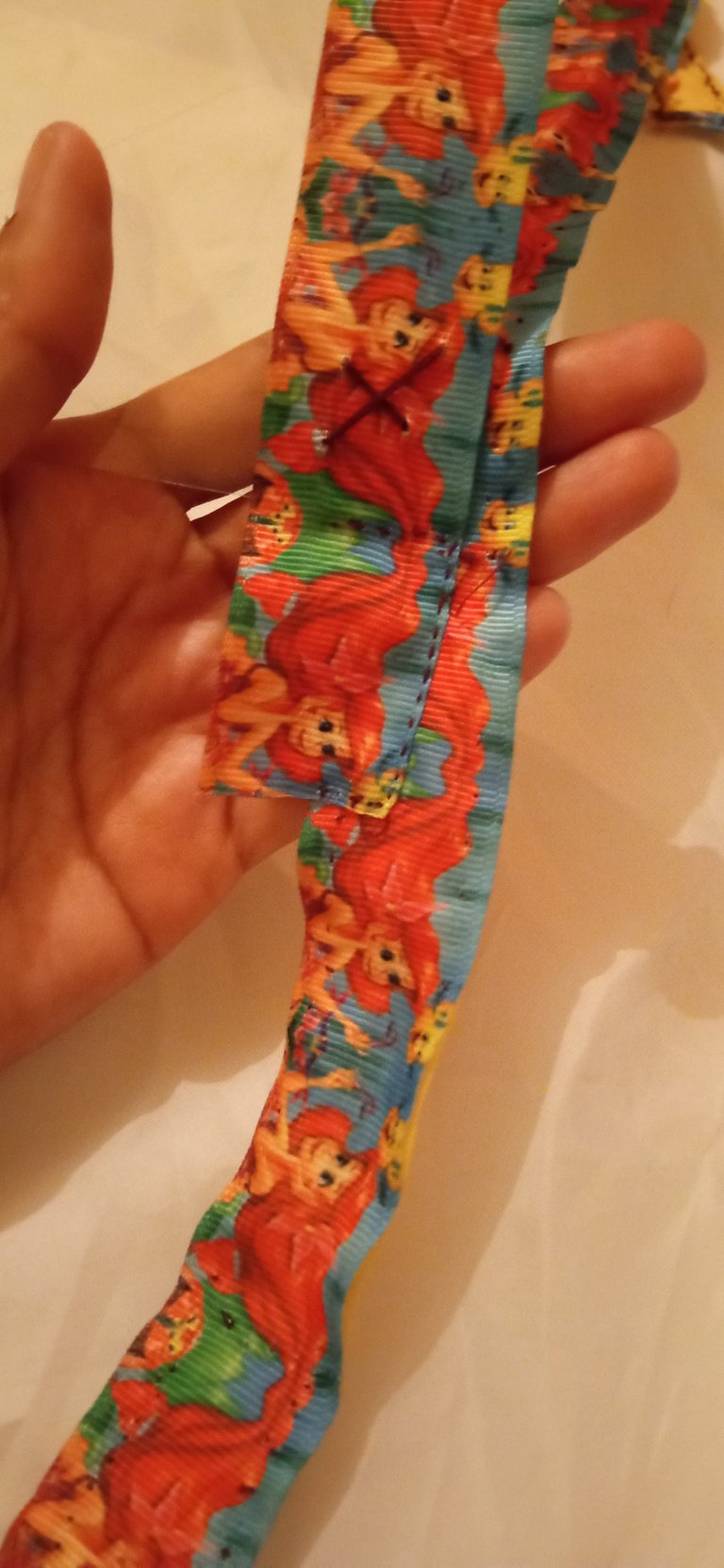 ---
I cut the tips of the rounded blade and voila, protected against covid-19 and at low cost!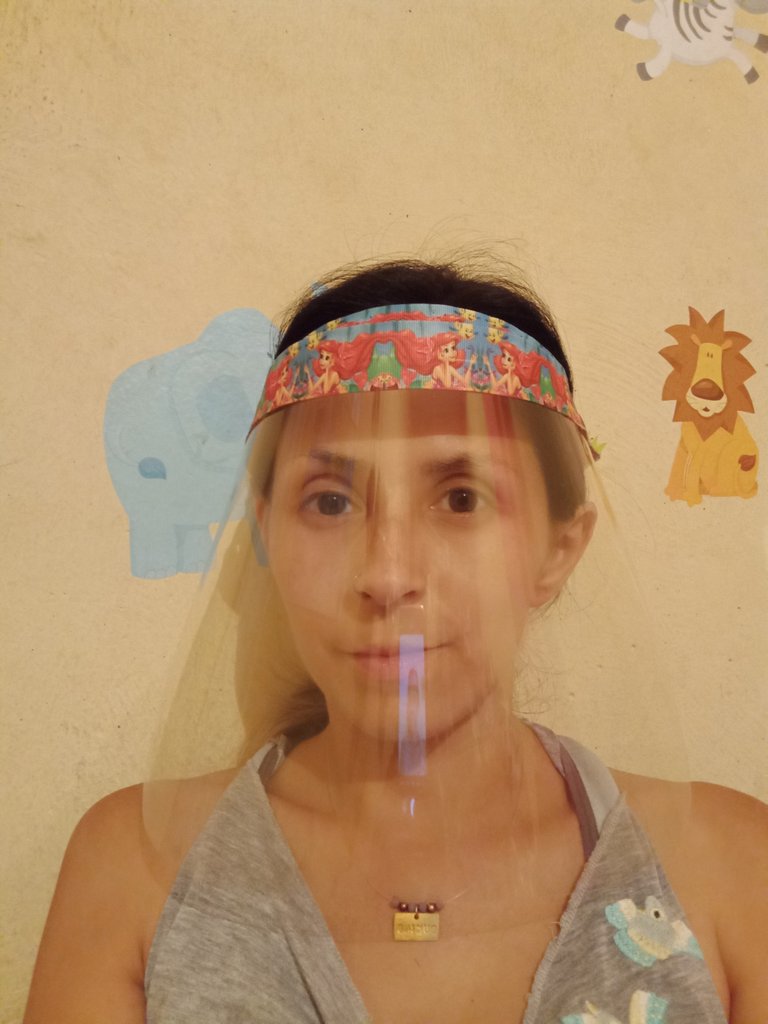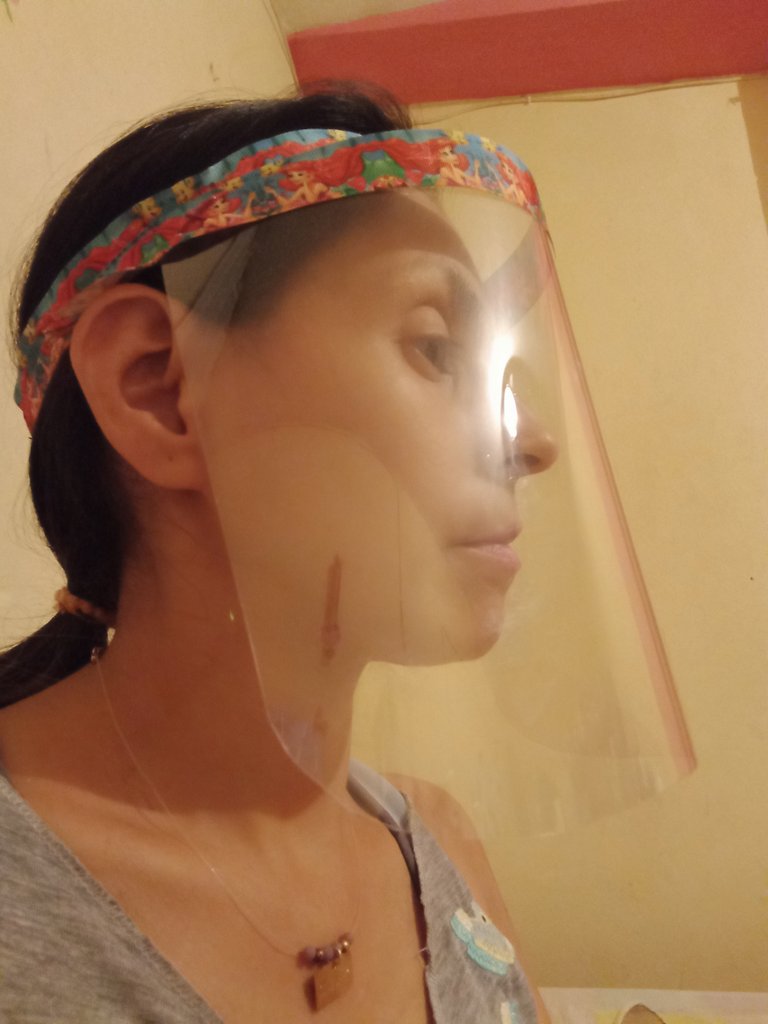 CARETA PROTECTORA

Para mi primer proyecto quiero mostraros cómo hice esta careta protectora de acetato, tan de moda estos días para protegernos del covid-19.

---

Empezaré con los materiales:

Un metro de cinta para hacer lazos de 2,5 cm de grosor.

Un trozo de tela de 70 cm de largo por 5 cm de grosor.

Un trozo de velcro.

Silicona líquida.

Hilo y aguja.

Hoja de acetato de 2 mm de espesor.

Tijeras




---

Empecé midiendo el diámetro de mi cabeza y cosiendo la cinta para lazos a la tira de tela según esta medida, ocultando bien los bordes para que la parte interna se vea bonita, cuando llegué a los extremos cosí también el velcro.

---

---

La cinta de lazo restante la uní al acetato con silicona y la cosí a la diadema hecha en el paso anterior, usando alfileres de coser. Dejé un espacio entre la diadema y el acetato para que circulara un poco de aire. Hice agujeros en el acetato para coserlo y así darle más firmeza a la estructura.

---

Corté las puntas de la hoja de acetatoredondeadas y listo, ¡protegida contra el covid-19 y a bajo costo!