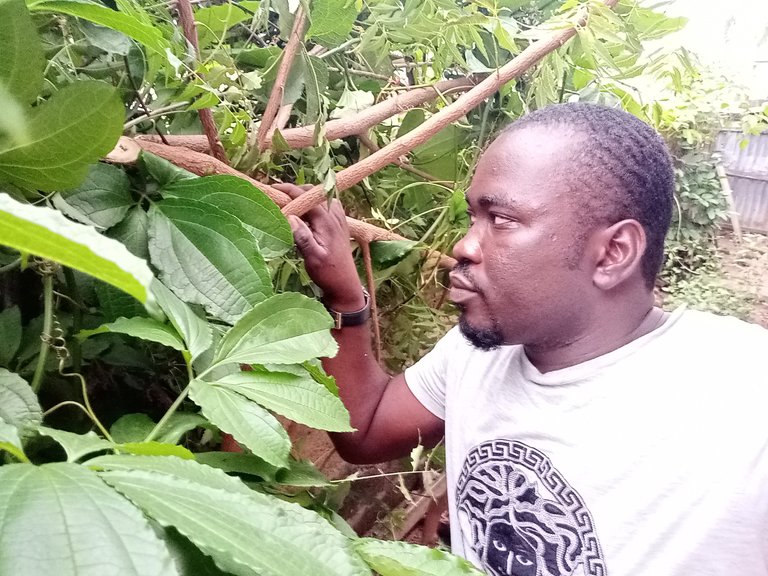 Hello Hivers 💕💞,
There are some things you need to do most especially when you are into some kind of tree crop planting in agriculture more so some rules must be met which is why I like to talk and expanciate more about this particular why you need to stake your fluted pumpkin plant. There are some crops which when you plant them does not required staking at all while some other crops such as vegetables need to be guided and and put through so as not to grow astray. Such Vegetables are Fluted Pumpkin Vegetable, also called Uwgu here in Nigeria, Cool Appetizer to the stomach vegetable among others. This kind of vegetables need more attention and kind of vegetable plants so as for you the owner to get more seeds for the next planting season.
So staking is one important step that must be taken as soon as you plant your fluted pumpkin or before you even plant your fluted pumpkin vegetable. so in this case I went to my in-laws house and I was kind of fun to help them do the staking. which I would love to analyse some few process I took before and after I finish the staking of the fluted Pumpkin vegetable.
Before The Staking Of The Fluted Pumpkin Vegetable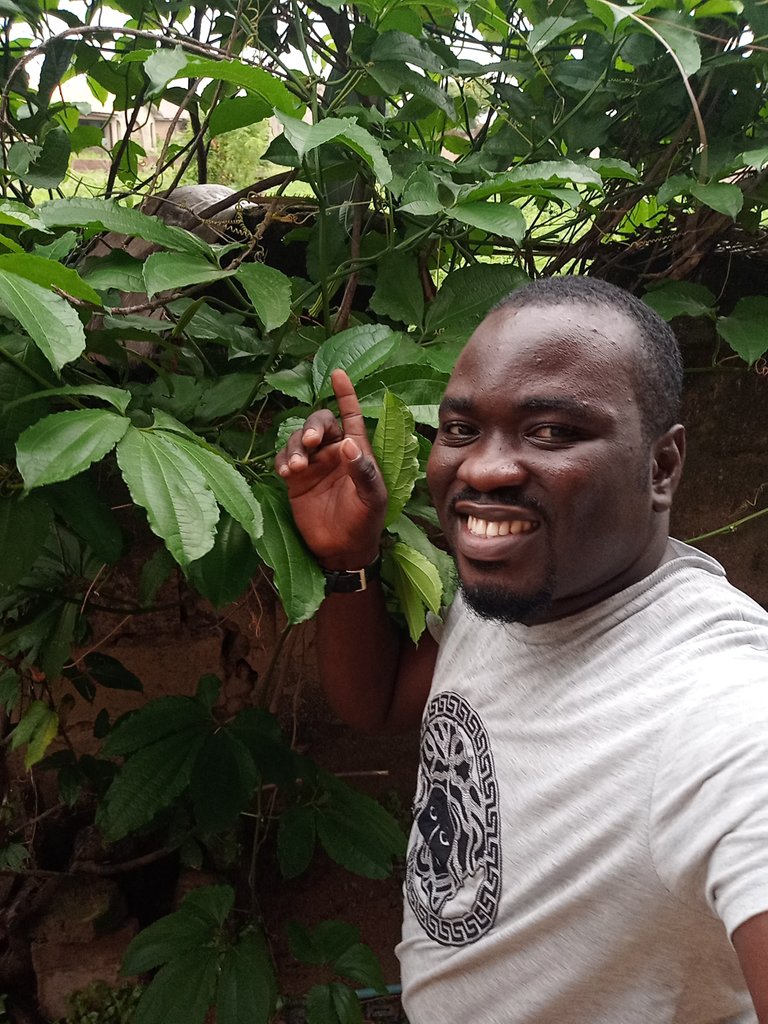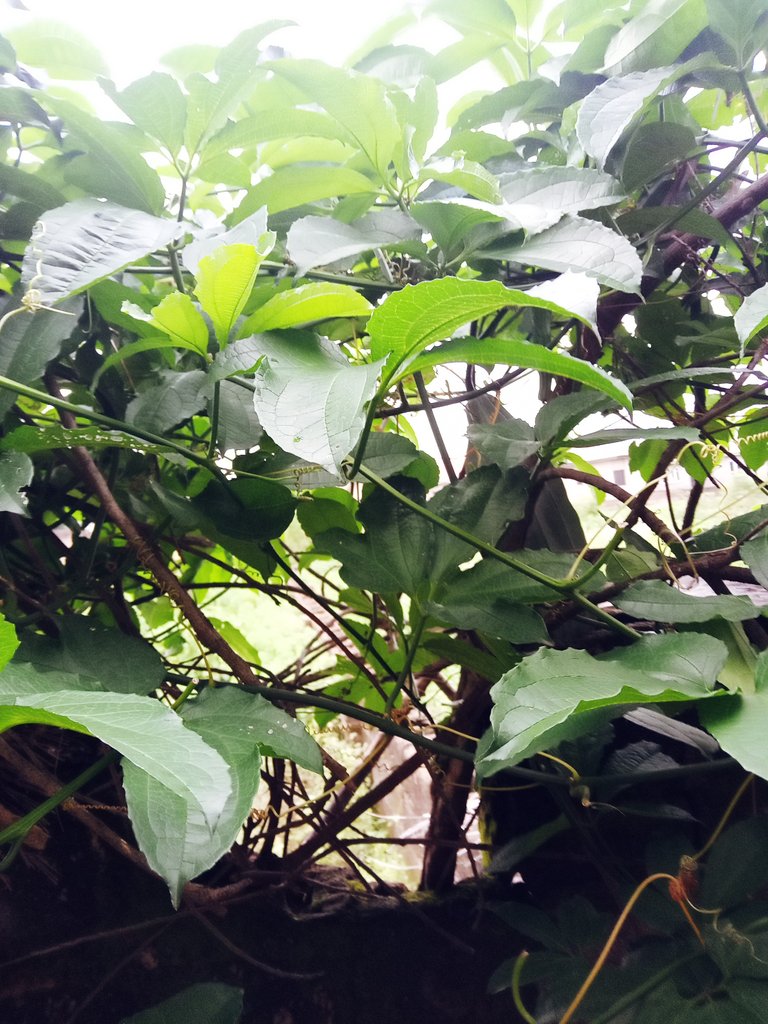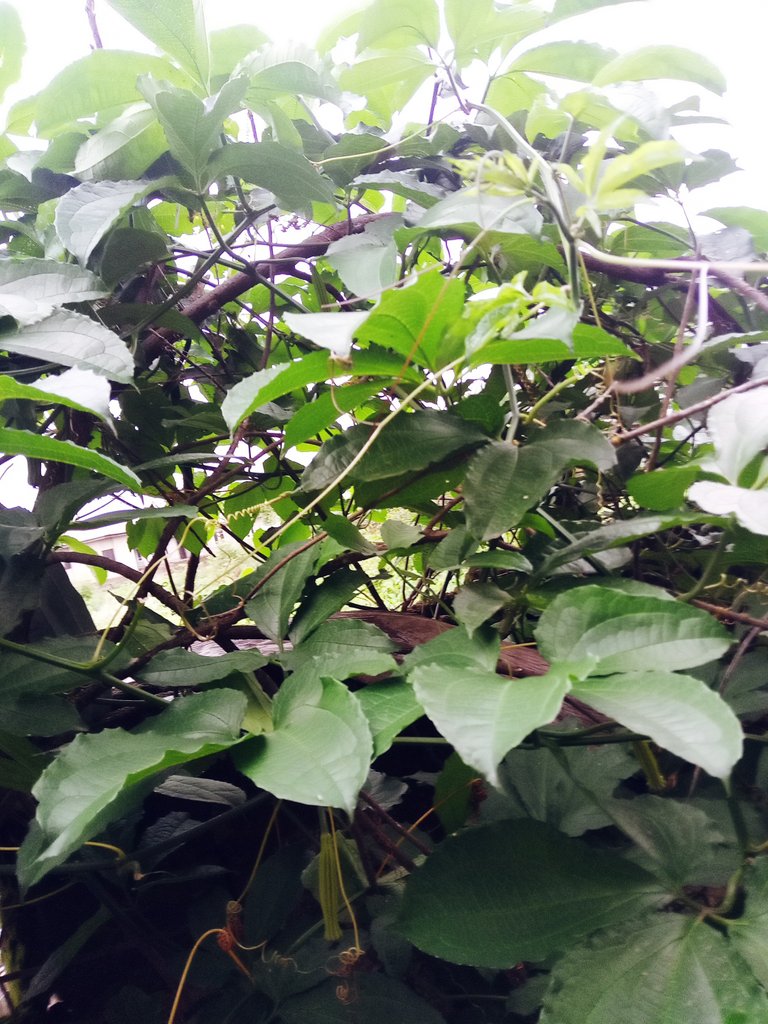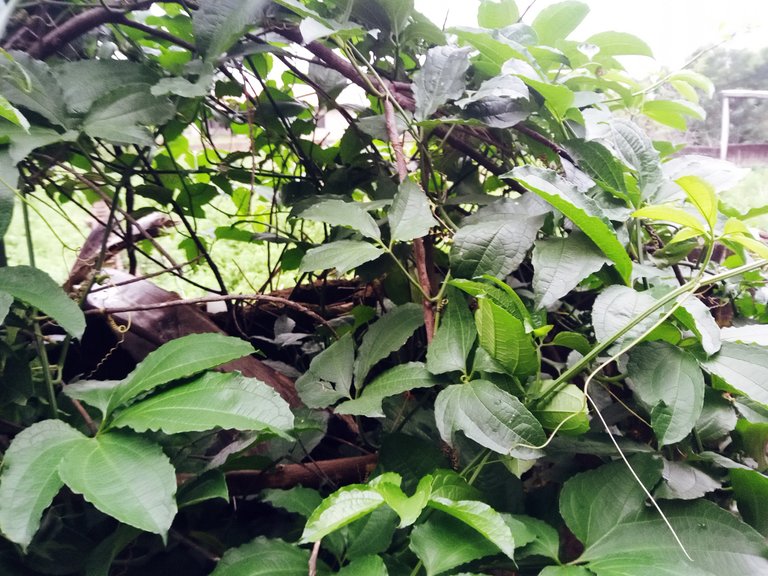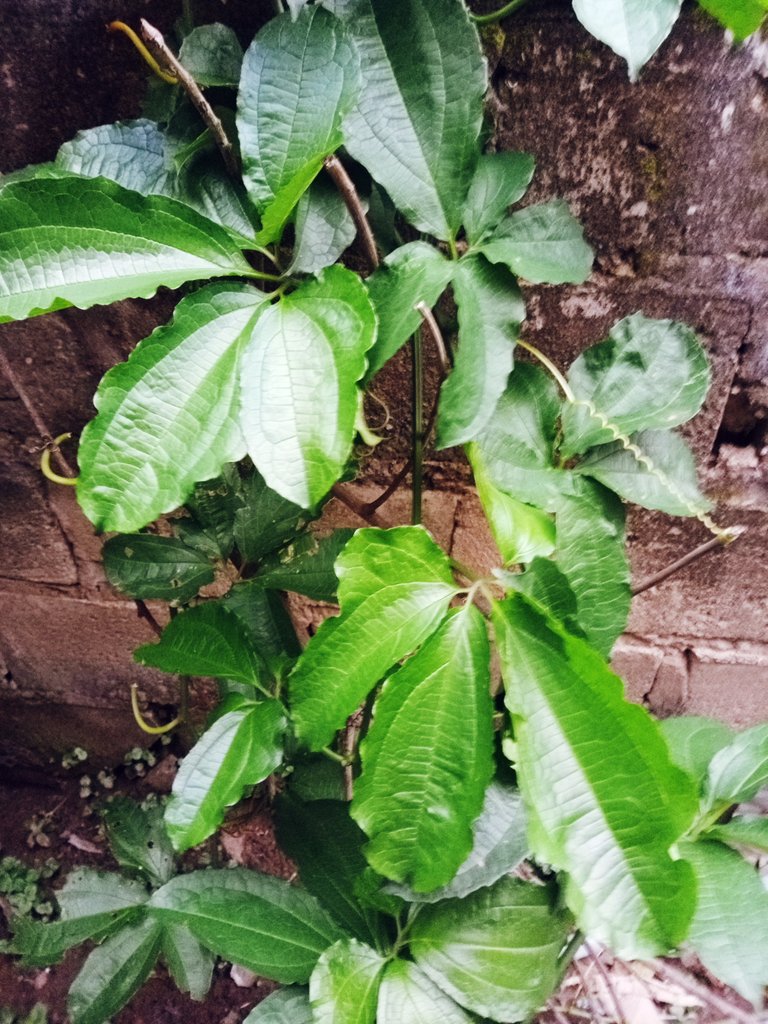 at this point I needed to focus on this particular fluted pumpkin seed which has been up and growing faster for the past 3 weeks ago. So I needed to be very very smart in handling this side of the fluted pumpkin because any kind of mistake will result in withered pumpkin seed with in few days.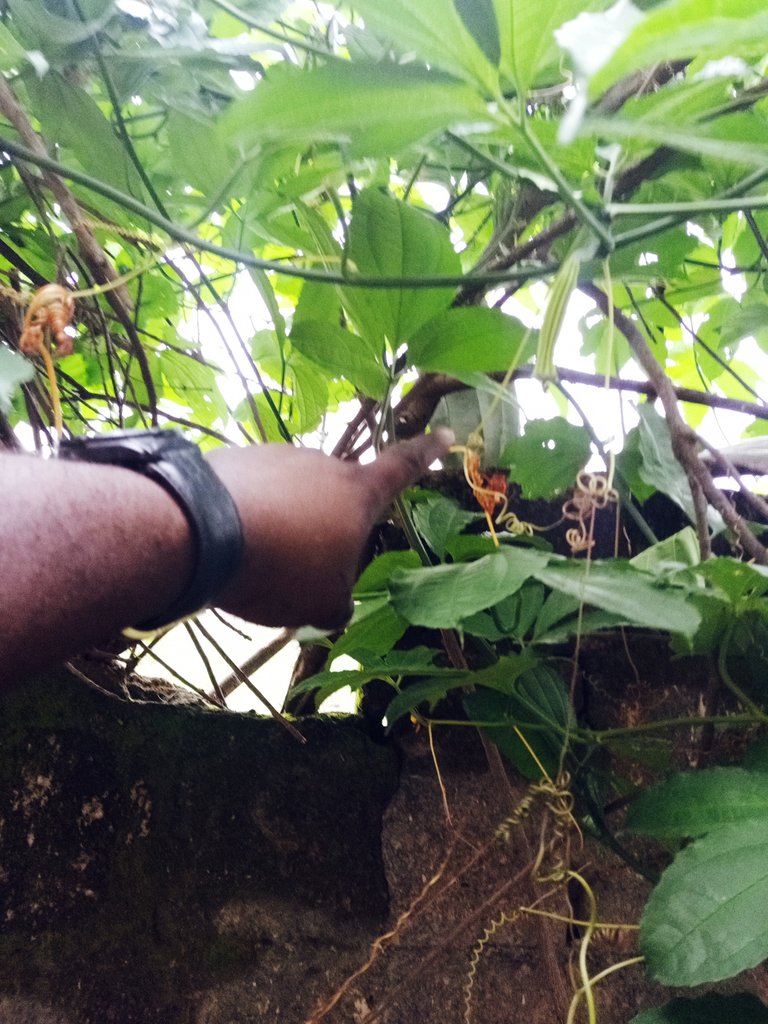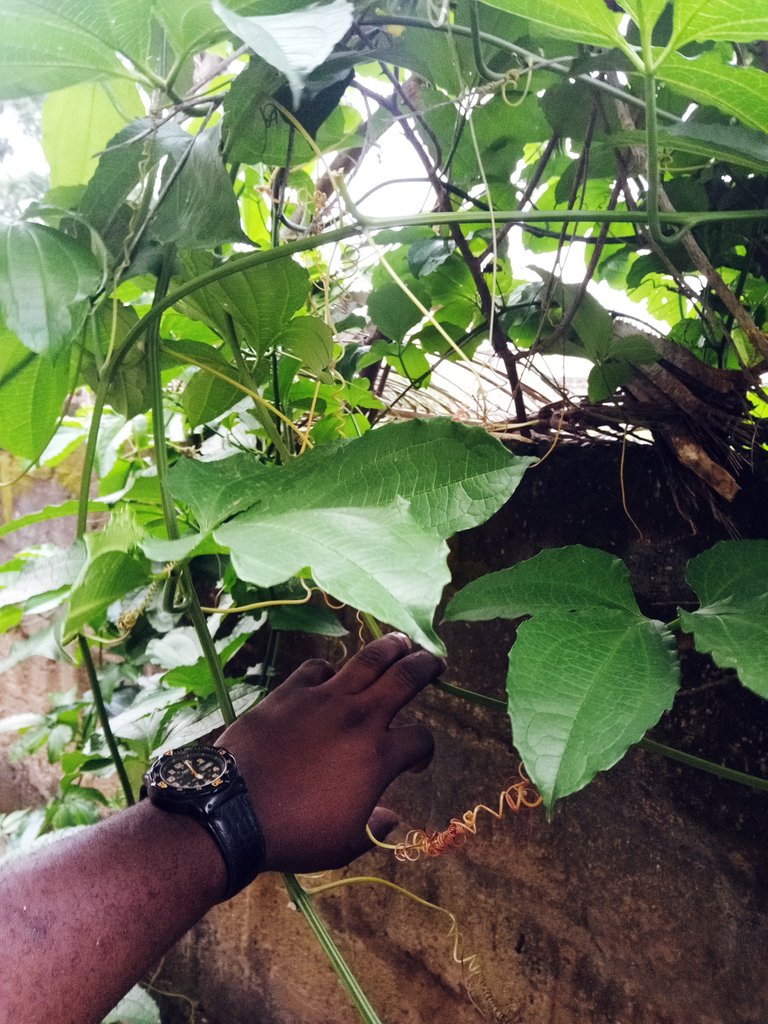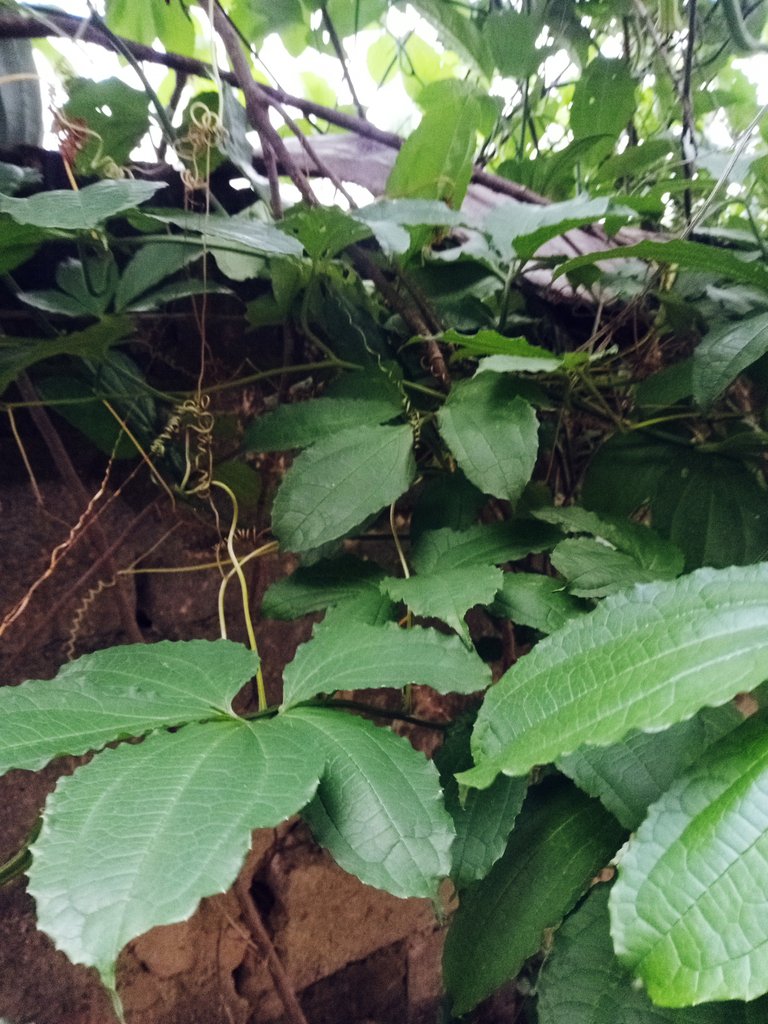 During The Staking Process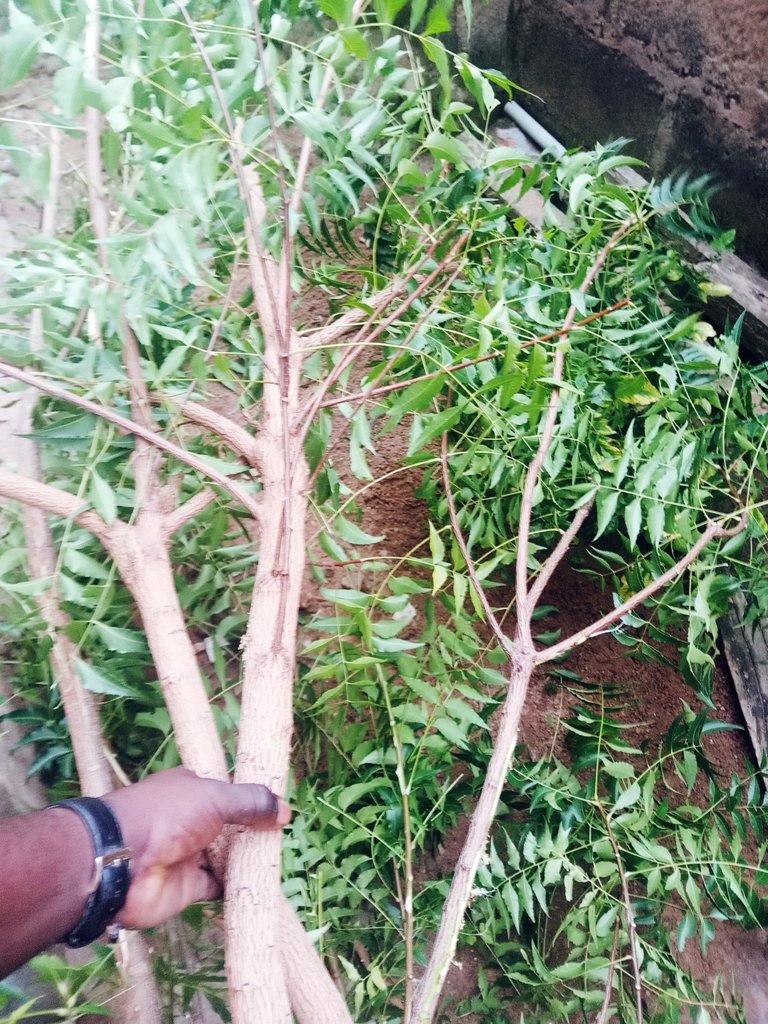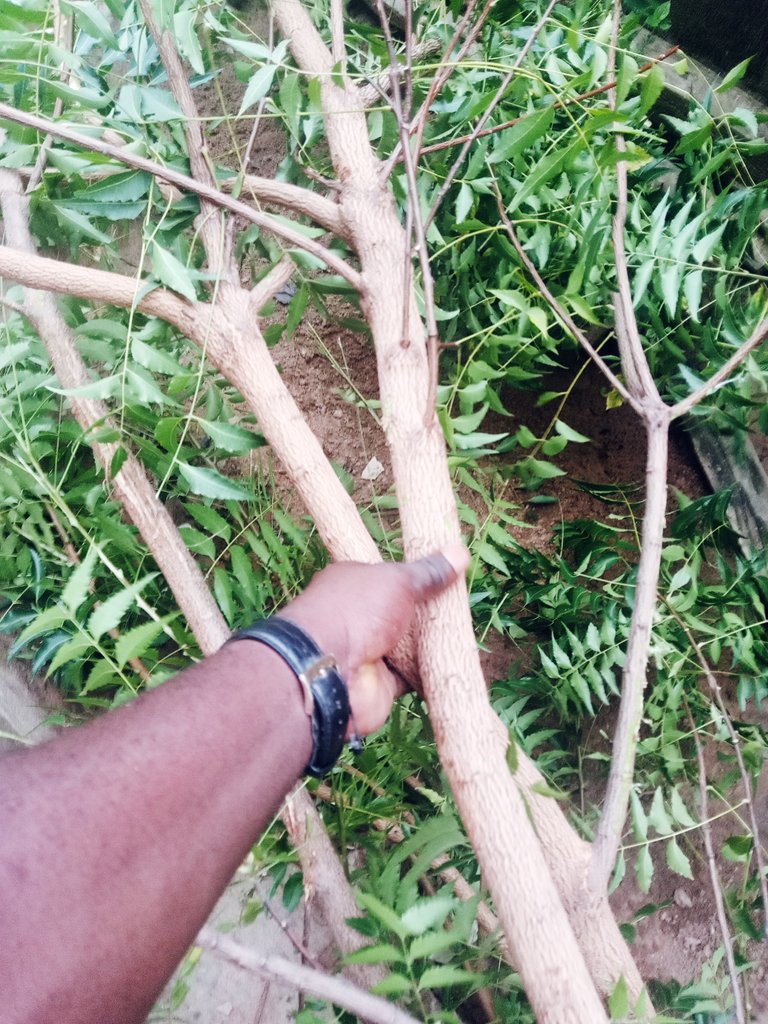 After i source for the tree branches around the neighborhood, I had to looked for those ones with extra branches to hold those fluted pumpkin leaves so well and also 2 look for ropes that I will use to tie it up faintly as shown below.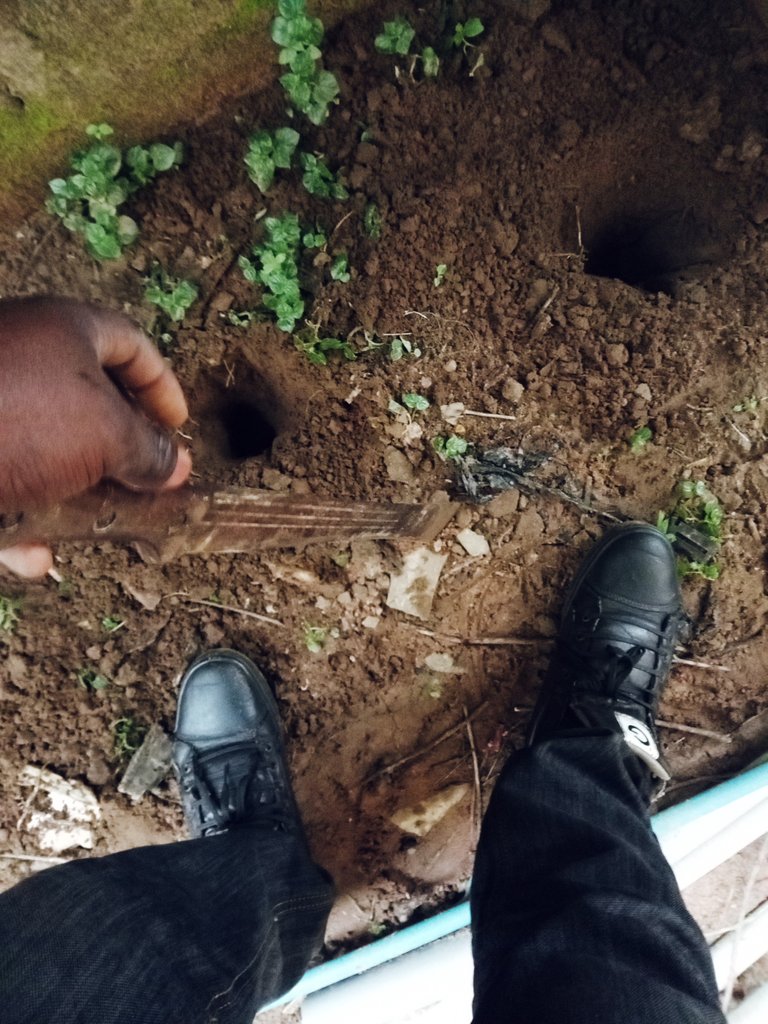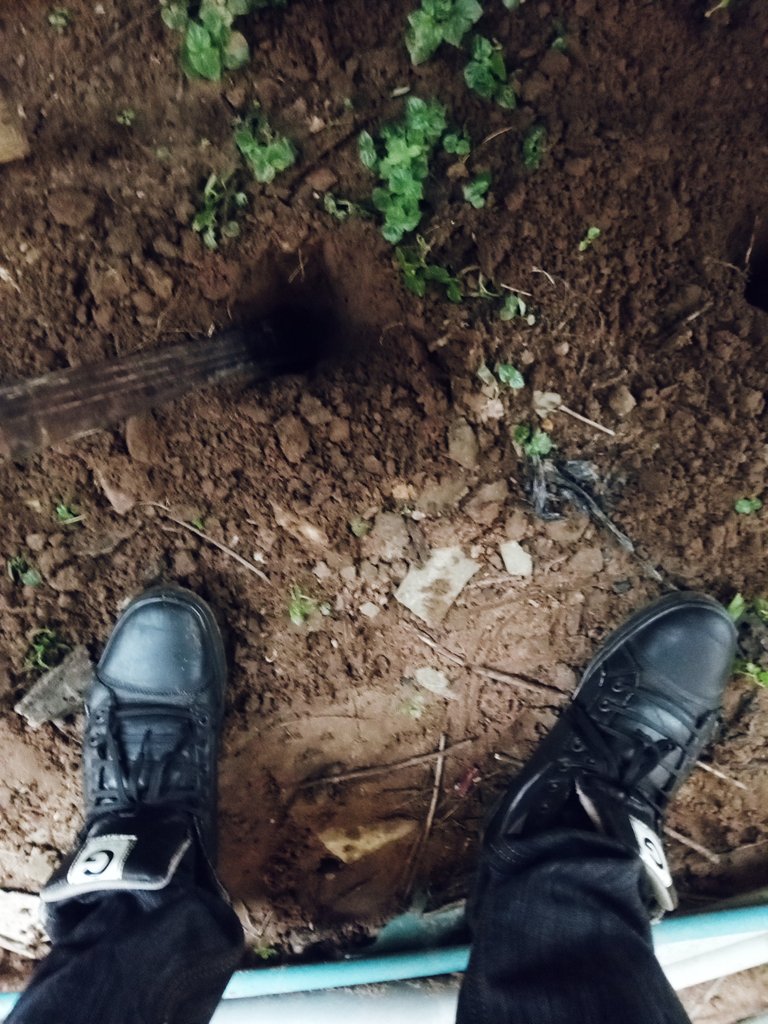 Before anything was done I dug a hole in three places which i used as the main source of the tree legs support. After I made the holes I had to insert for the more thicker ones first inside the hole then with much branches. I covered it with soil I'm stones to make it more firm. Then thereafter I furthered by using my hand to separate the leaves from each other gently by hand and made them laid on the new tree branches as shown.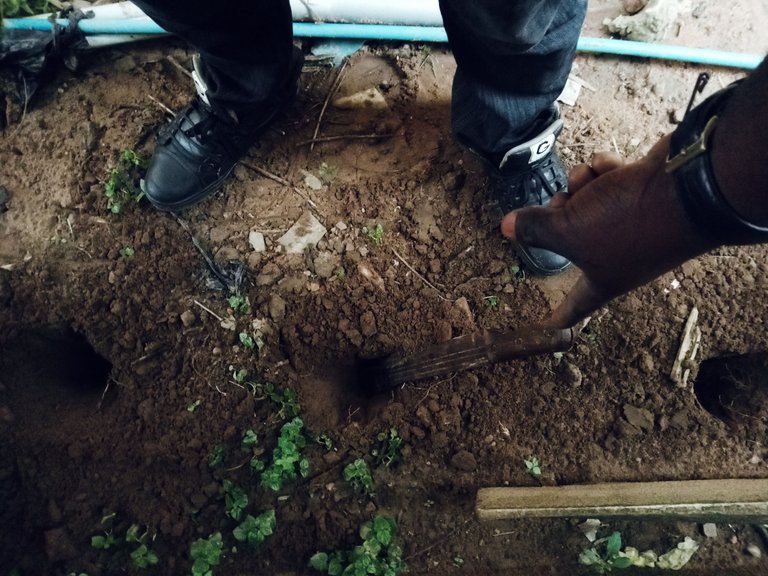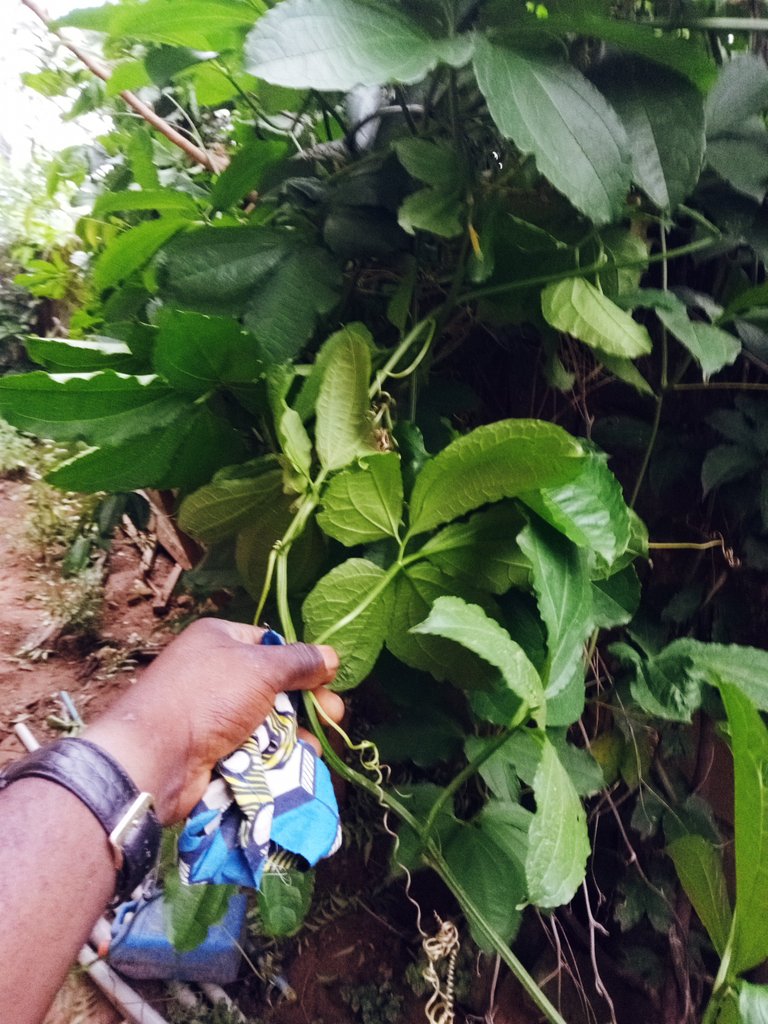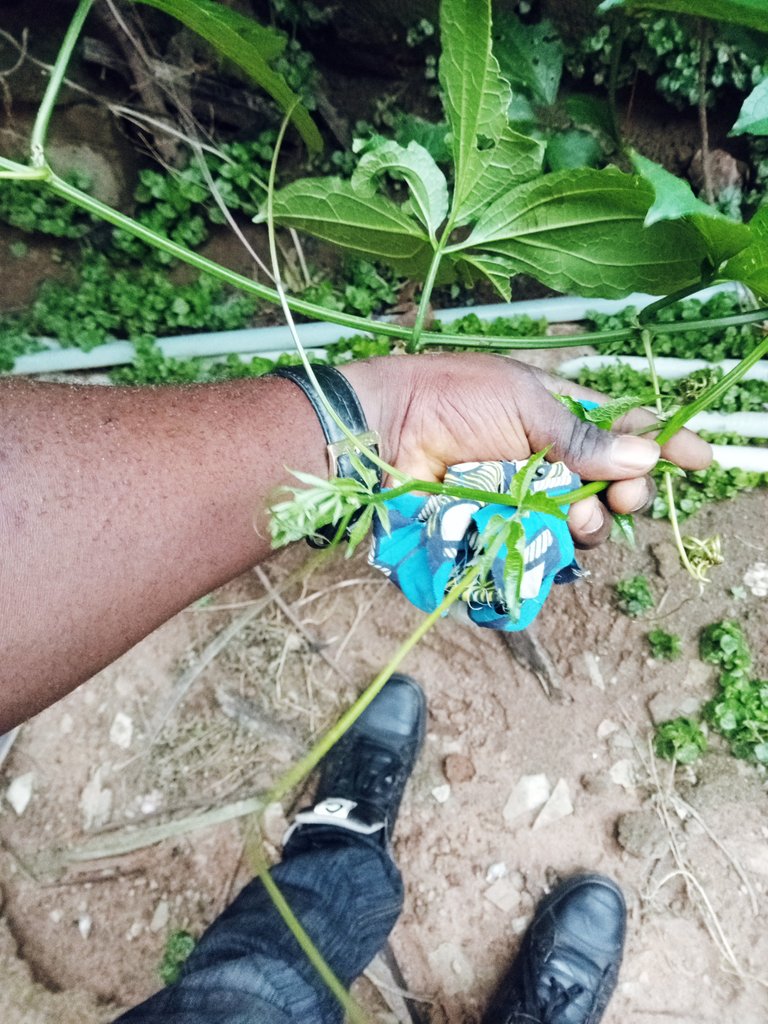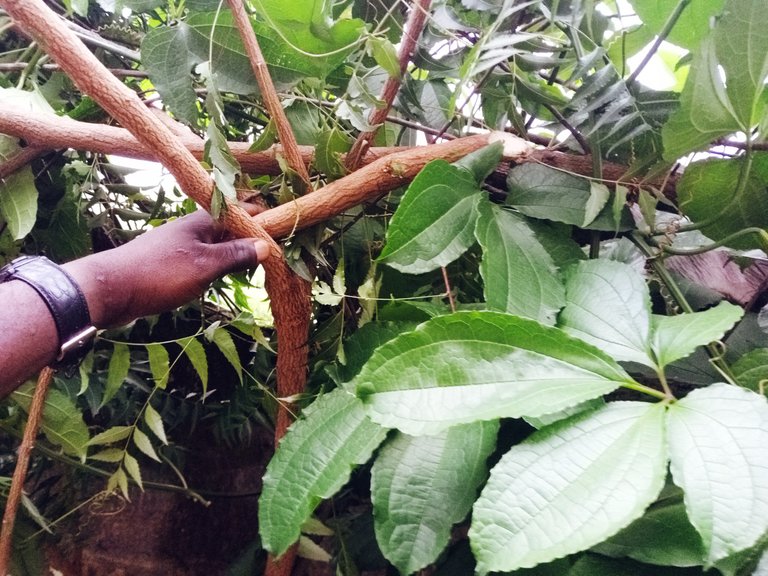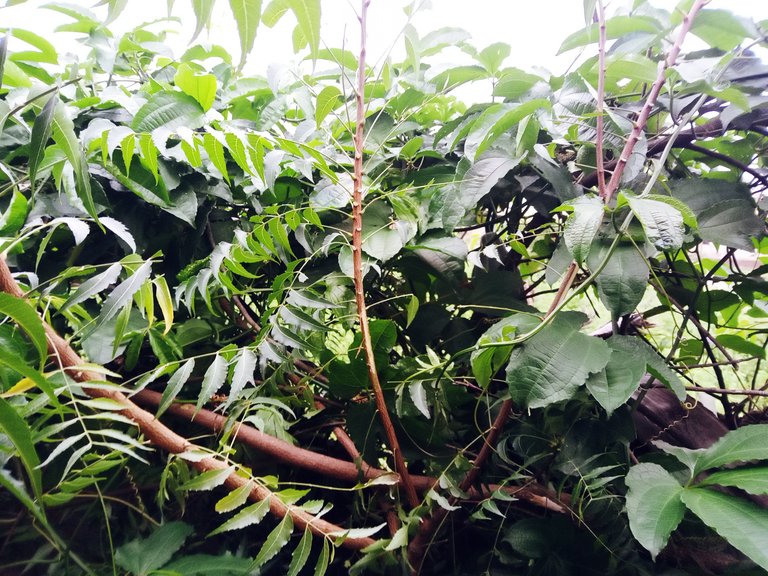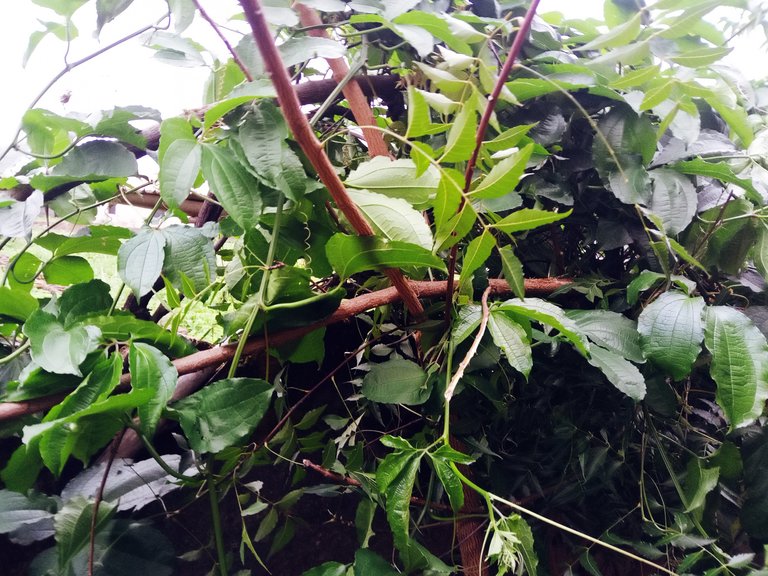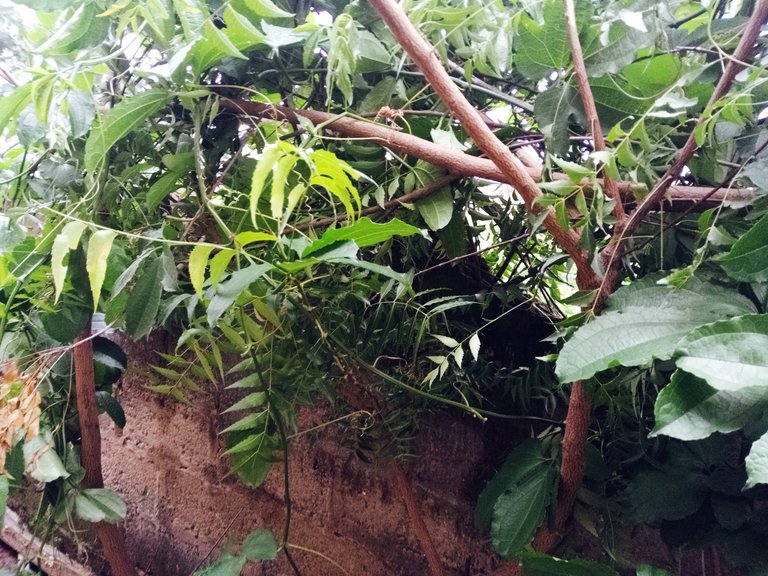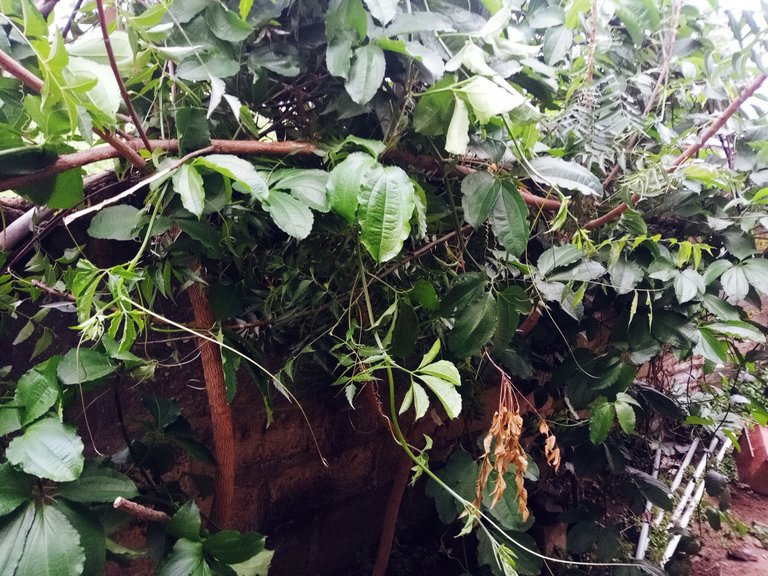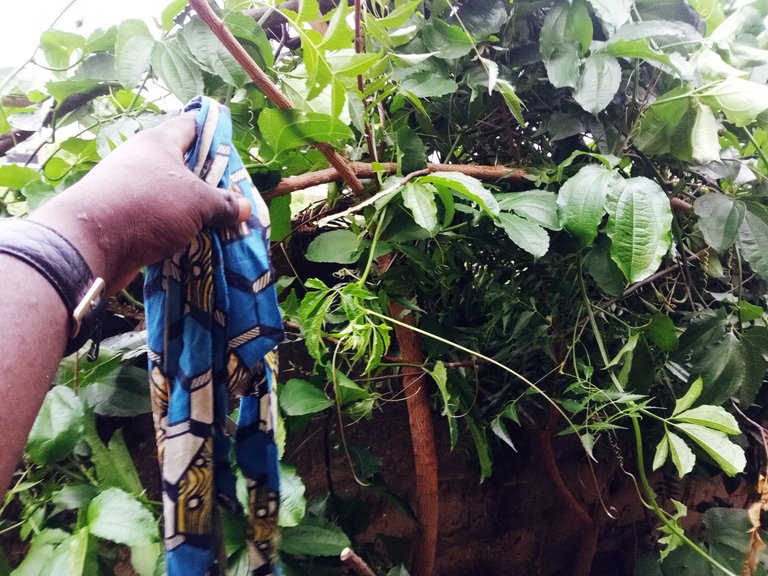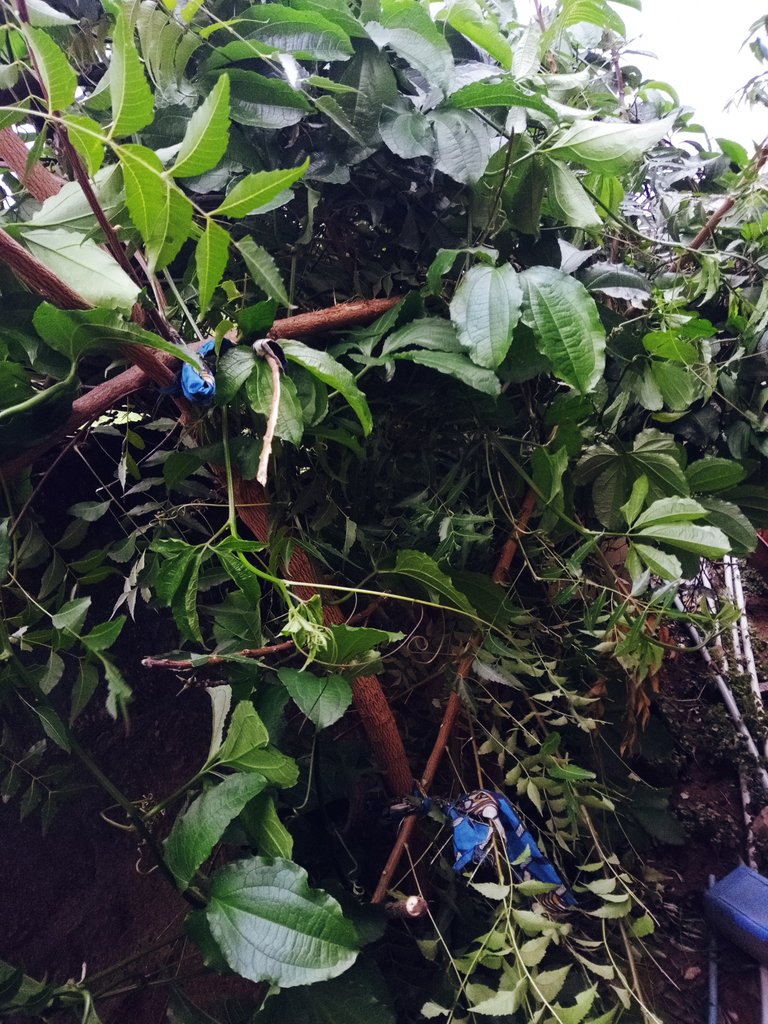 So this is the main aim of making this staking a possible one. If care is not taken and the staking was not made earlier the fluted pumpkin vegetable will outgrow out of hand.
Join The New Community For Agricultural Mindset 🌴🌿🍀🐐🐃🐇🦌🐰🦡🐺 On Hive
Mobile Phone Capture Details. ( Infinix Note 5 )
MAIN CAMERA
Single 12 MP, f/2.0, 1/2.8", 1.25µm, PDAF
Features Dual-LED dual-tone flash, panorama, HDR
Video 1080p@30fps
SELFIE CAMERA
Single 16 MP, f/2.0, 26mm (wide), 1/3", 1.0µm
Features LED flash
Video 1080p@30fps
---
Thanks For Stopping by And checking Out My Blog 📝📖🗒️
---
Original content by me, @mattsanthonyit
---
Please important note▶️, order than any stated link in my post otherwise every other photographs used in my posts are originally taken and owned by me @mattsanthonyit, if you like them and wish to use any of my images please contact me privately. Thanks🔛.
---
🗓️Date Capture: 21/8/2020. 📸Medium capture: Infinix Note5 Smartphone. 🌍Location: Ilorin.Kwara State. Nigeria. 🕰️Time: 6:59am ⚡Posted with: peakd.com
---
If you actually like what you see😃😄😉,watch📷📺📸 and read📖📋 I would equally be grateful for an upvote♥️⚡ a very cool comment under my comment box or a reblog 🌀😏 for everyone to see ... and perhaps maybe you would like to follow me for more of my Post to show on your own feeds. Don't miss any of my Post.🔝. Special thanks to all who put big smiles on my face with Auto Upvote for always being supportive to me 💞💯.
---
Thank you for visiting my blog.
---
You Can As Well Join Me On Other Social Platform.
Twitter:
Check out Matthew O. Akinlotan [peakd @mattsanthonyit ] (@mattsanthonyit): https://twitter.com/mattsanthonyit?s=09
---
Instagram:
https://instagram.com/officialoluwagb...
---
YouTube:
[https://m.youtube.com/channel/UCPBPk8al3dnLy5xAWnbWT1w
---
Facebook:
( https://mobile.facebook.com/akinlotan...)
---
Hive:
---
⬇️⬇️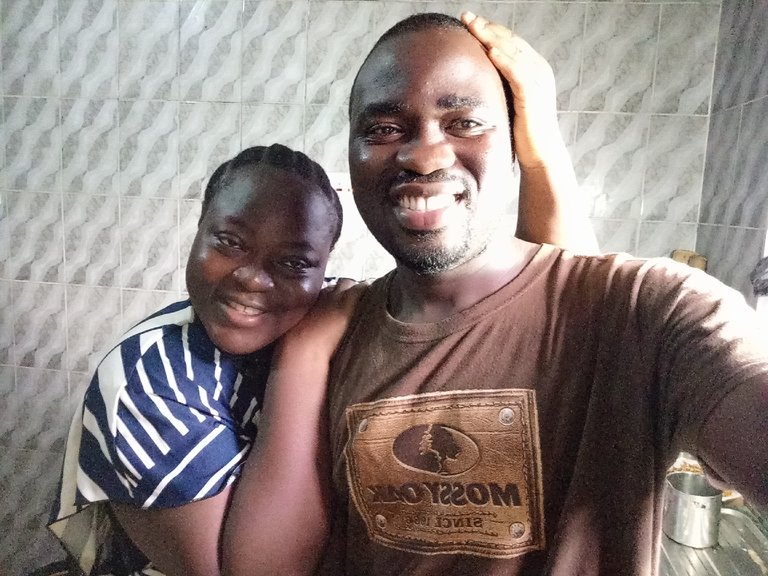 Matthew is a farmer and lover of Hive. HIVE has really helped my life to grow more healthier than I was, HIVE testimony. I'm a Dad, husband and a hustler. Farmer who loves animals, he practice what he preaches . He is also a Photographer, Traveller , Mr Chef ( Loves Cooking) and above all, he is a blogger and a vlogger♣️♠️.