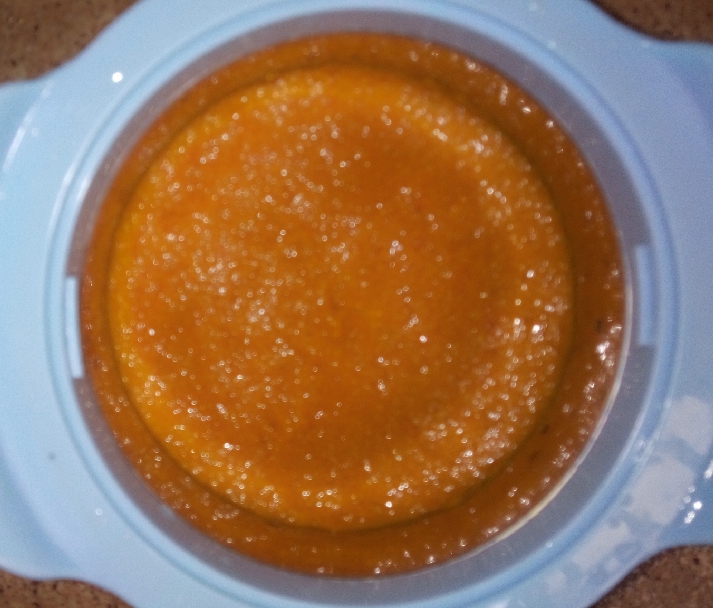 At last I'm finally able to hump into this
#pobphotocontest
proudly promoted by
@friendlymoose
In my house they called me the queen of DIY (Do It Youself) lol! a lots of my friends actually depends on me for their latest natural beauty recipe and I make sure never to disappoint them.
This cycle is an image of my DIY face mask ready to be apply on my face.
Since i haven't been that lucky with facial beauty product I resulted to making my own research with natural fruits and I have discover that pawpaw is a great fruit in treating pimples or other related face problems in other to have a glowing and fresh young face.
This face mask had been saving my face from the wrath of pimple since two years ago. I have recommended this to a lots of my friends and it seems to work for all skin type.
If you stay in a hot weather country like Nigeria and a stressful city like Lagos then, the possibility of always having to fight pimples of your face is higher.
The procedure is very simple just blend a slice of pawpaw inside a container and two spoon of tumeric powder and your face is on the way to been glowing all year round.
This amount can last as long as two month if store inside a deep freezer, just take a little portion, apply it to your face before taking your bath wash it off after ten minutes with cold or warm water then take your bath and your fresh face will thank you for it. 😊 You can do this three times a week.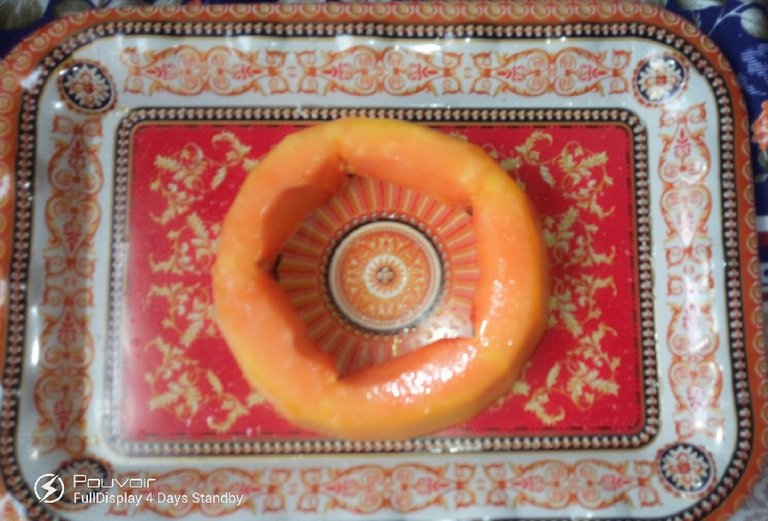 This was taken before blending the pawpaw, can you spot that inner cycle, i just love pawpaw, is my life saver and if you want it can save yours as well.
All the images where taken using my Techno pouvvoir 2 with defualt settings.
Thanks for checking my conner of the hive
🙏✍Funshee
---
Posted via proofofbrain.io