While today was a sunny day ... after quite some weeks of rainy days, me, my children and our buddies from lego world have thought that an adventure inside the matrix of a forest near to the river would be awesome, especially after such a long time spent inside the house :)
Therefore, we've started to explore the area right away, along with our buddies :)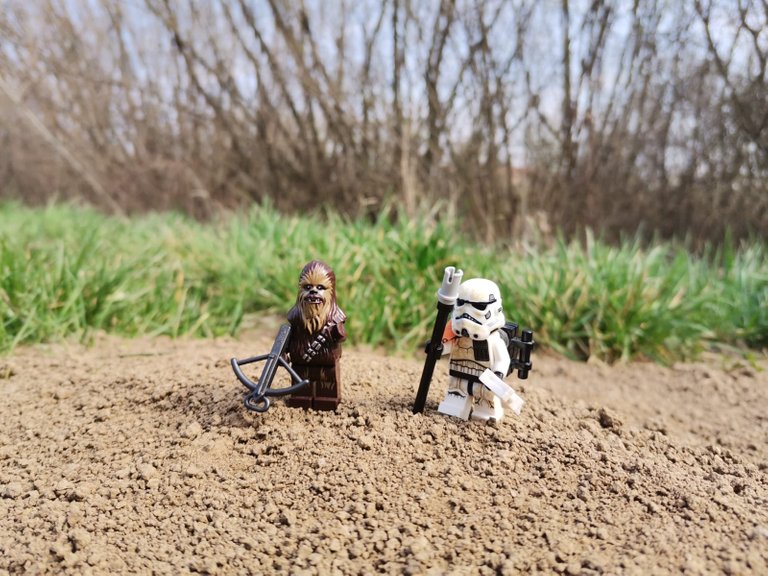 We could sense the vibrant and organic wave of the sacred Spring :)
Right after we've started the adventure of searching the secret places of this area along with our buddies SandolOrion Trooper and Chewbacca the other two buddies arrived with their spaceship ...
The famous R2D2 and C3PO were with as well ...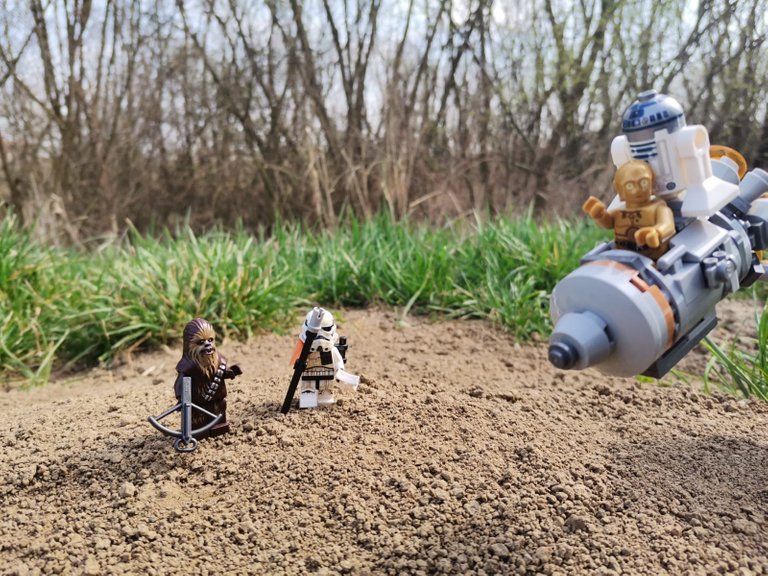 Right after their landing, they've had a plan to start to explore the land ...
We've decided to stick with their plan and follow their itinerary ...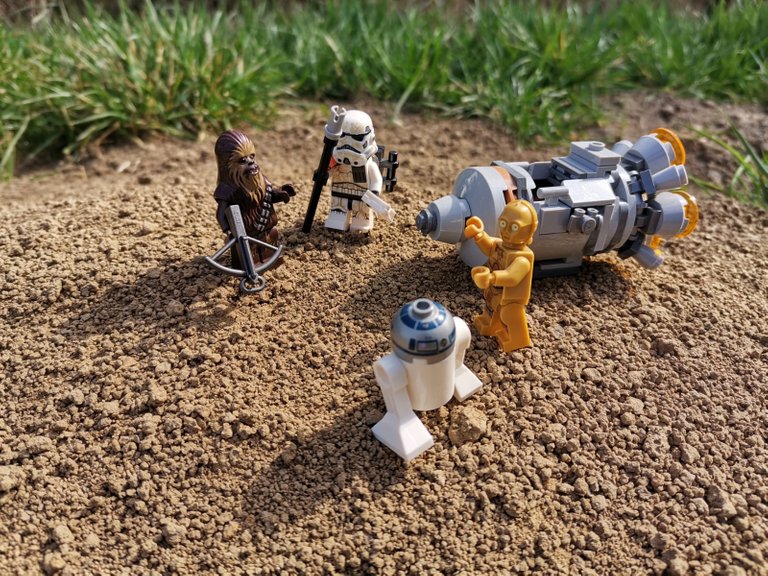 We've started the journey like we were on Marsoom planet and after our buddies formed a caravan, we joined them :)
It was so fun to explore the entire nature, filled bees, fresh flowers and the entire parfume was like from the Garden of Eden :)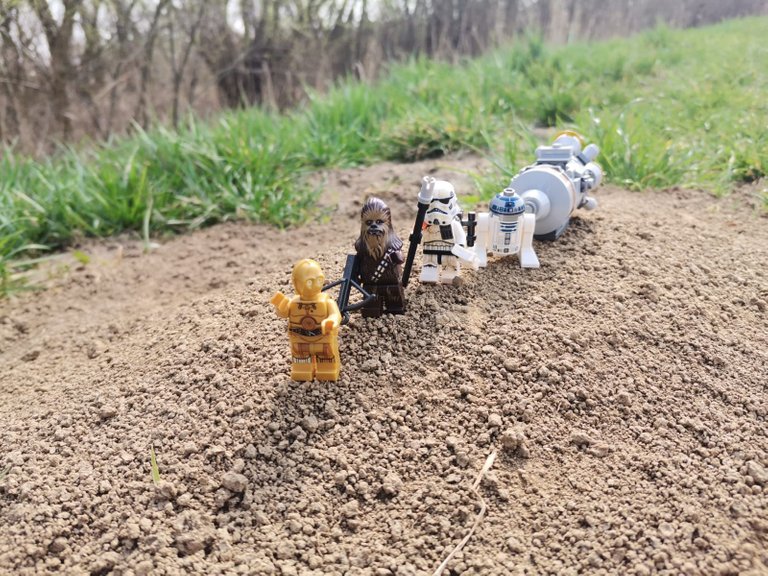 This land was totally different from the one when where we've explored along with our Mandalorian buddy and the baby Jedi Yoda :)
That one was in North ... different landscape and also interesting mountains that were tipically to the North of planet Marsoom ...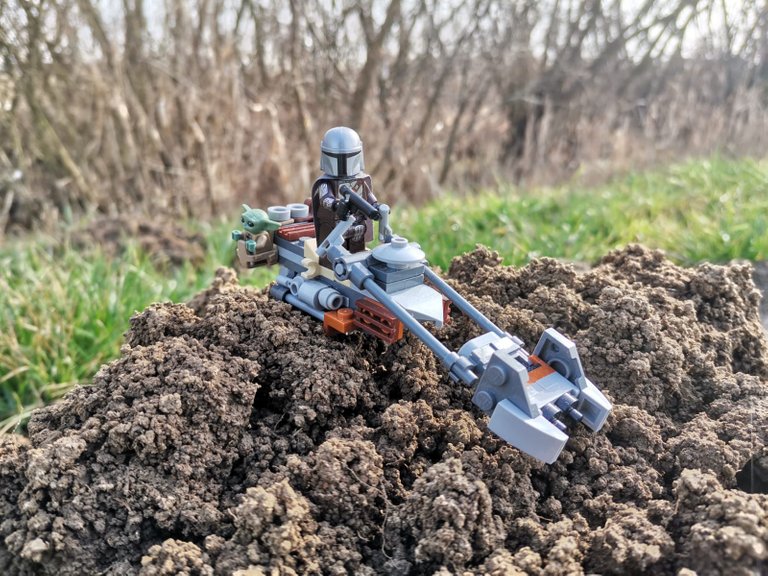 Right at this moment in time, even if this funky times arrived with this short break on the lock-down, i have this feeling like we are preparing for a future like the one from my following #photo :)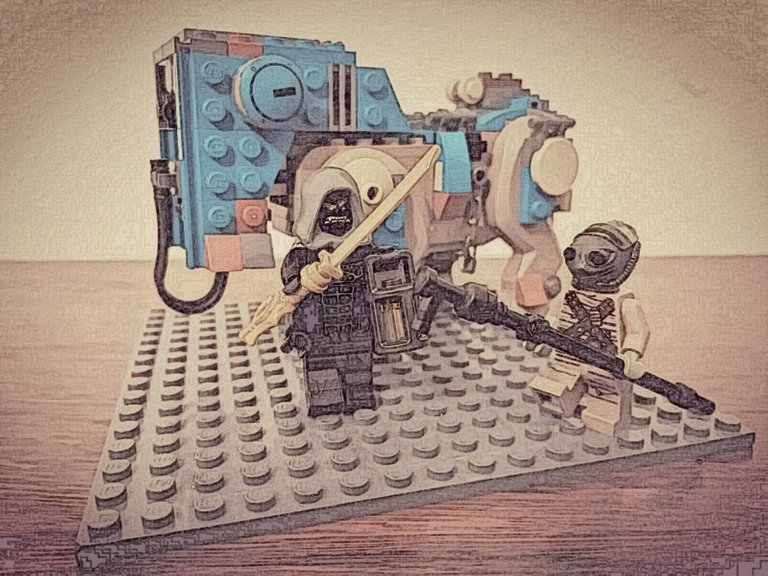 Hope you all are ok and you'll stay safe and #creative ...
Enjoy my music compositions on my #audius channel :)
Ciao a tutti!
---
Posted via proofofbrain.io