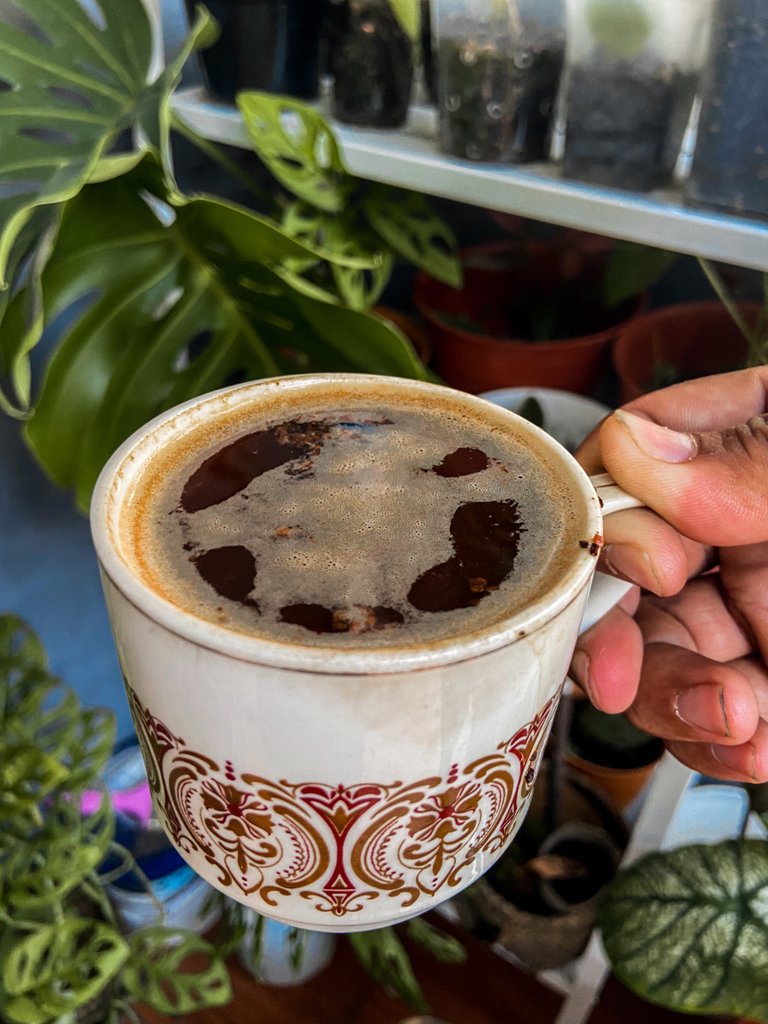 There is a fact that surely everyone already knows that 70% of the human body consists of water, and to undergo the activities well and so hydrated we need to drink water. Of course, the water that has been processed, such as cook to boiling, or bottled mineral water from the mountains.
Water tastes fresh and tasteless sometimes we tend to be bored and looking for an alternative to other beverages which of course have a different taste. Since time immemorial, humans perform a variety of experiments to find a drink that can assist and replace mineral water. Different countries have different typical drinks such as Beer in Germany, Coca-cola in the USA (probably yes), Bubble Tea in Taiwan, Tea in the united kingdom.
One of the types of drinks consumed by all people in the world is Coffee. From the start of the African continent to the continent of Australia coffee be one of the favorite drinks of the citizens of the world. The fact uniquely some Countries have a tradition of brewing different coffee, for example, such as turkey have the technique of brewing coffee using sand with the media Turkish pot, a container unique that became his trademark. In Vietnam, there is a tool method brewed coffee named belle. France has the tools to brew a coffee named French Press, and the Netherlands is famous for a tool called siphon coffee is very unique similar to a practice lesson of natural science. How about Indonesia?
How to make brewed coffee, is very easy and you need to prepare a few ingredients needed that :
roasted coffee beans
coffee grinder (if the coffee has already become a powder is not needed)
kettle hot water
thermometer
digital scales
The first step. Weigh the coffee that will be used. Because I use coffee beans and must be ground before use. The goal is to use roasted bean coffee is to keep the taste and aroma of coffee. I use 12 grams of comparison 1gram coffee: 15ml water so I need 180 ml of water.
The second step. Coffee started I milled with grinder manual, look it is kind of a hassle but we only need a few minutes if using a grinder with a right and good. The size of the ground coffee is medium (not too rough and not smooth).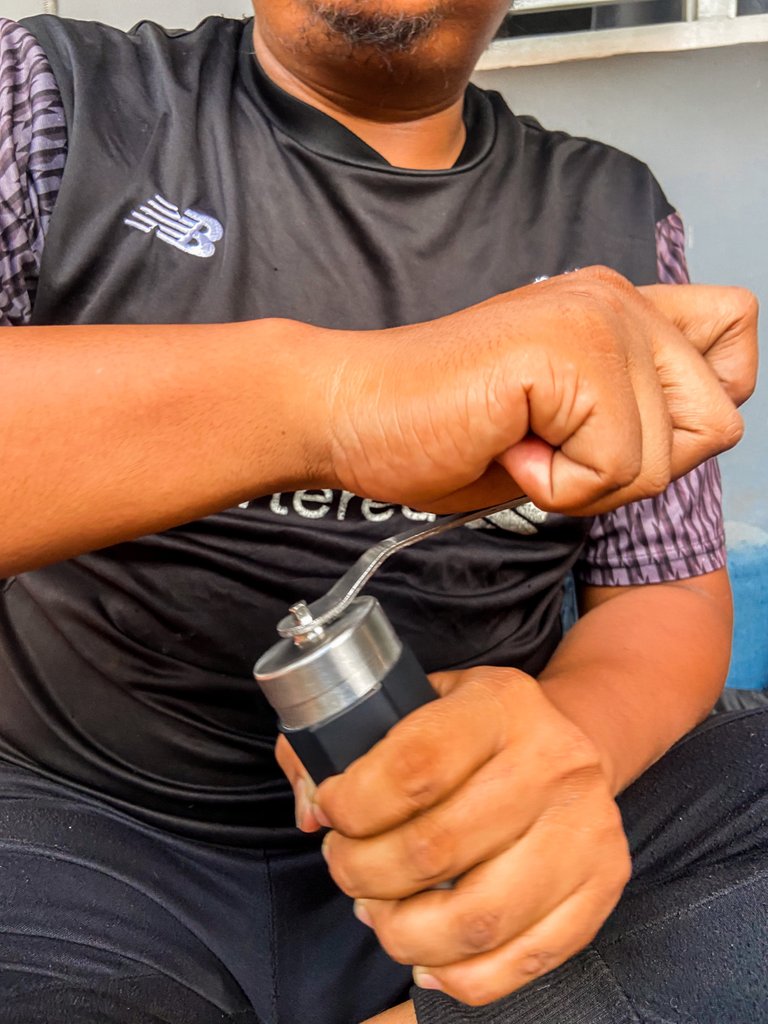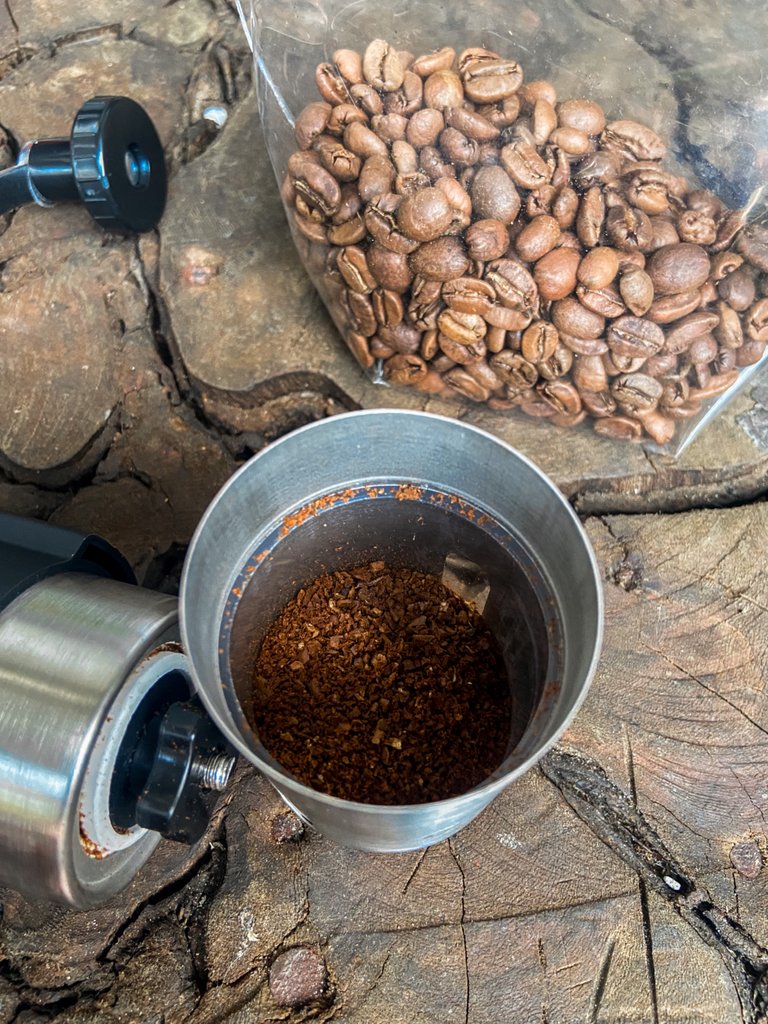 The third step. Heat the water and we will use it when the water temperature of 92 degrees celsius.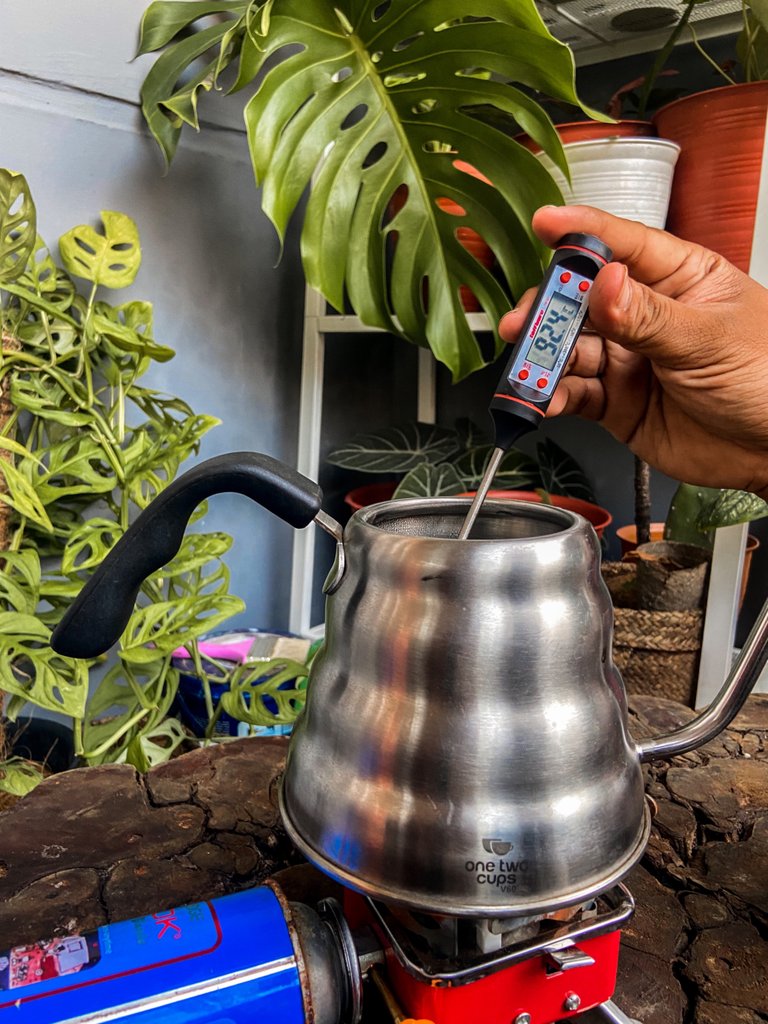 The Fourth Step. Pour the hot water into a glass with a volume of water constant by the amount of water needed. Good coffee will bring up a froth of white, which we can call "crema". Coffee grounds will go up.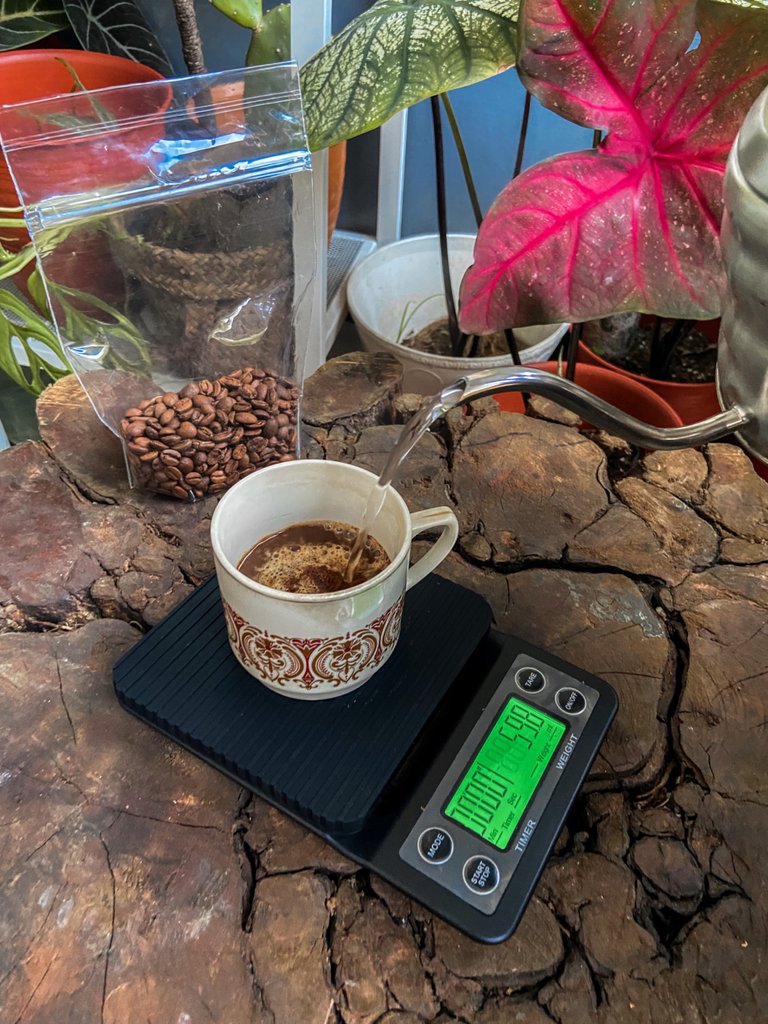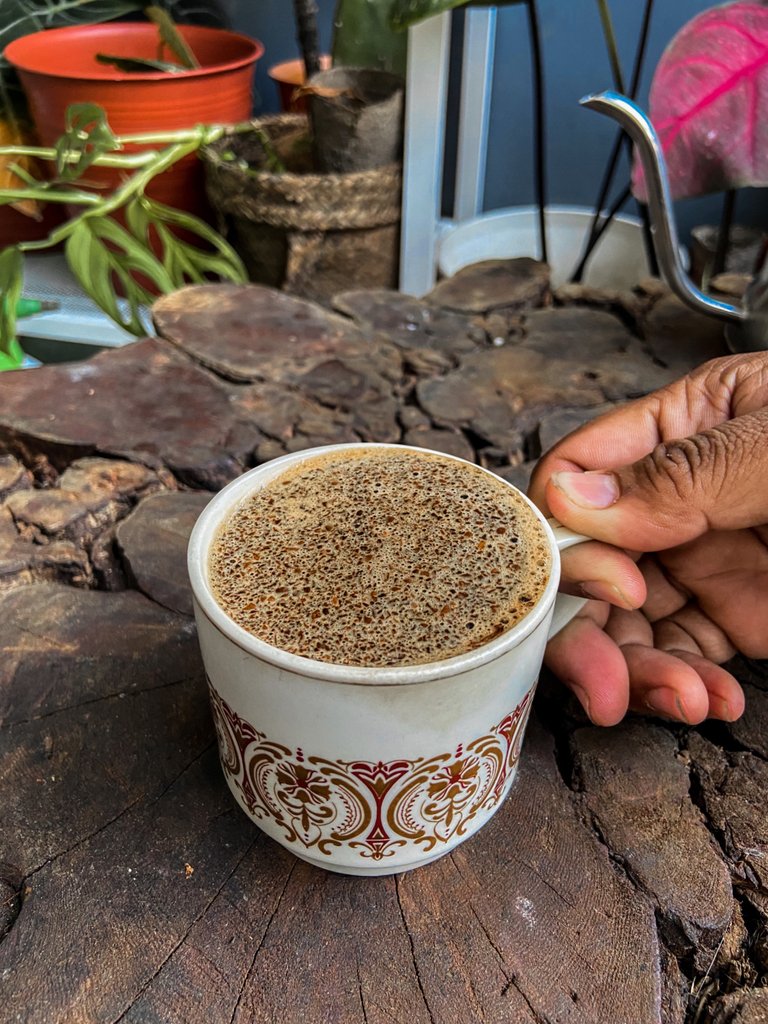 Fifth step. Shortly before drinking in order not to join the dregs of his coffee. The glass can stick slowly and repeatedly to the table so that the waste can fall. Brewed coffee ready to drink.
How to drink and coffee brewing in your country?
---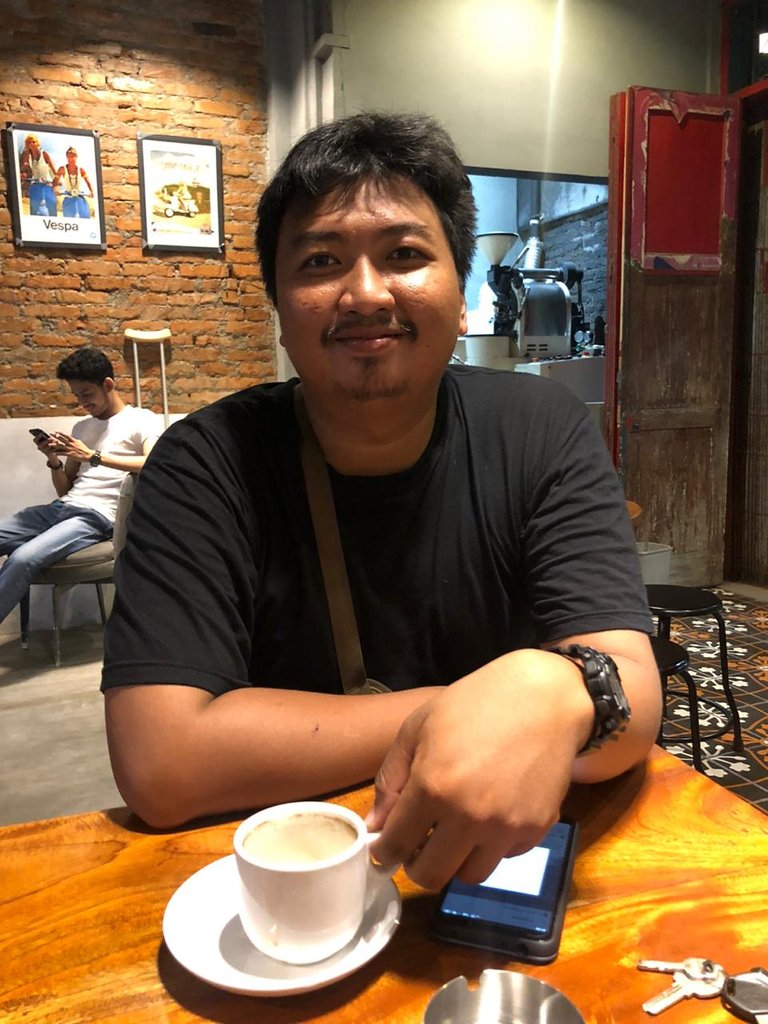 About Author

Call me Isdarmady, because I have a full name that is very long, namely Isdarmady Syahputra Ritonga. I am a head of the family who work as Farmers Vegetables Hydroponic and Consultant Hydroponics, sometimes I also sell coffee from various regions in Indonesia.
I have expertise dispensing coffee with a variety of techniques and tools brewing, because I have the desire to make a coffee shop with hydroponics as centerpieces. Help me realize that dream.
Thanks for read, vote, re-blog and support me in Hive. Maybe god will reward the kindness, let's success together.