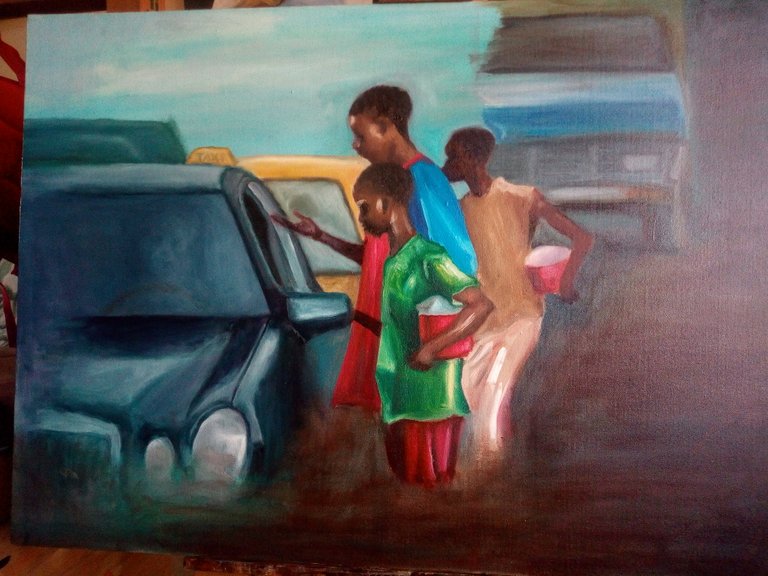 This is an oil painting on canvas which I portrayed children flocking around traffic and begging for money. It's really sad that things like this is becoming rampant. In as much that things are becoming hard, it's heartbreaking that kids are now fending for themselves at that very young age.
The psychological impact this practices implant into these kids makes them to see the society we live in from just one perspective, from growing up with lack of parental care, social abuses by their mates, settling with the habit of living hand to mouth and lots of things that will definitely not develop their thinking faculty.
I really don't know how things like this can be curbed or ended because some people take advantages of children of this ages and condition them to go out there and make for them without minding the danger those children will face out there.
With the help of oil colours on canvas I was able to produce this piece and share with you.
Get in the comment section let's discuss ❣️