Knitting in my family has been from generation to generation and this time, I wanted to learn a little, "it is my turn", since in these times we need different and significant distractions and learning.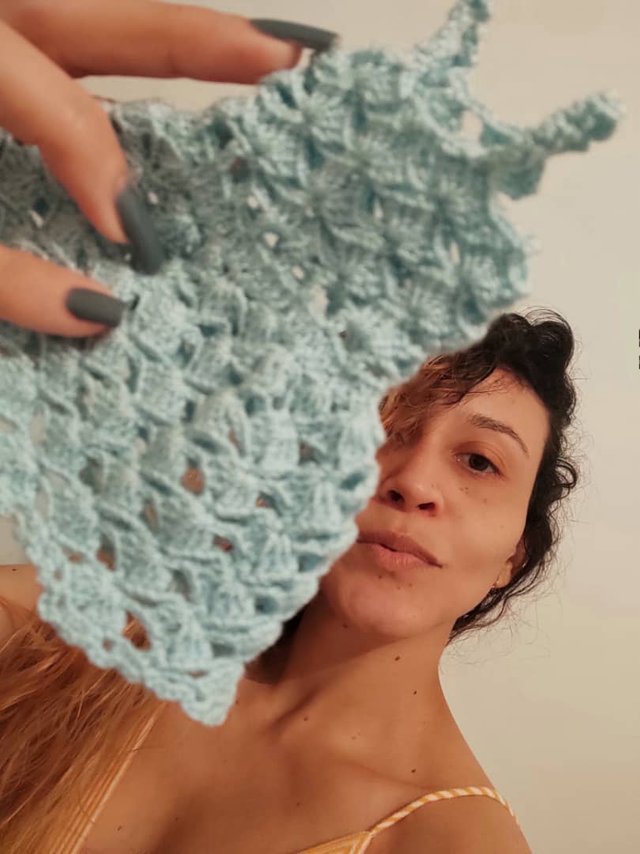 A blue crochet dress made for dolls, in a small size, a very good form of practice, which I hope will later become something much bigger and more inspiring.
---
What do we need to do the chrochet?
Thread of the preferred color.
Fabric cover, the number of the hook may vary in the thickness of the thread.
In this crochet, the number two was used, with a thread called "carmencita".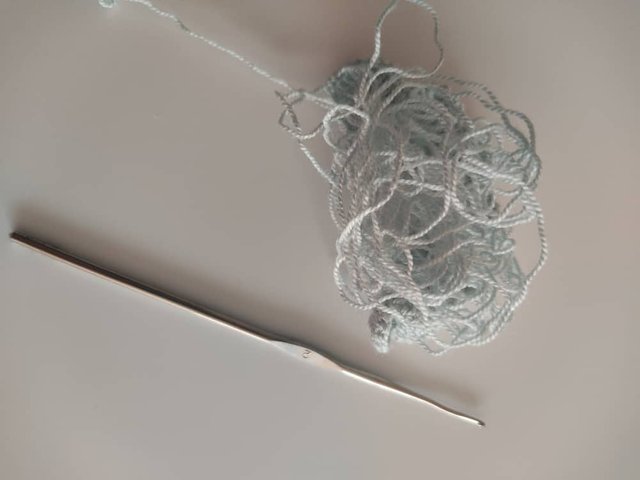 ---
To make the chrochet oyster, you must do the following:
Three high points.
Two chains.
Three high points in the same place, (oyster in chrochet).
We start the chrochet, making a chain, it is a simple stitch.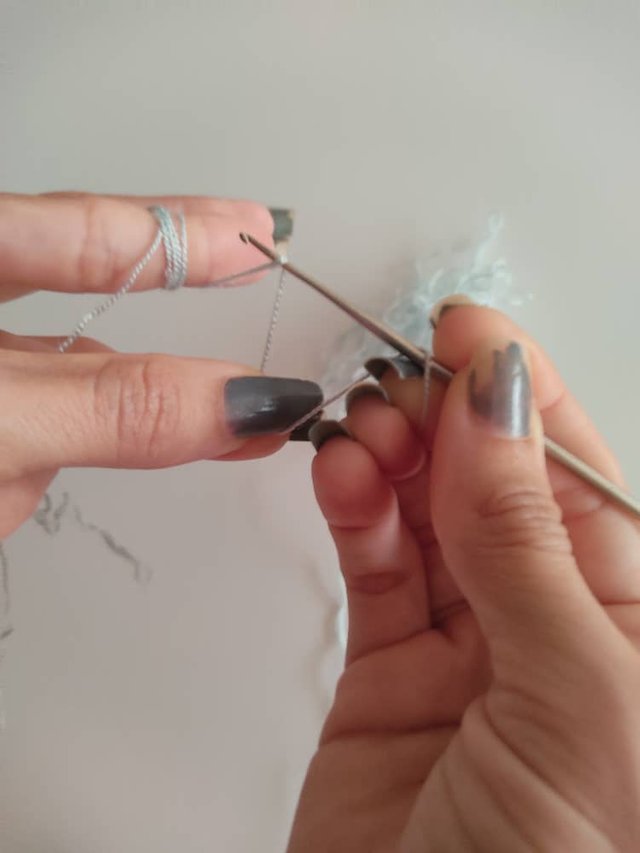 Therefore, they are in a row, until it is done to your liking and measurement.
Advancing in the work of the chrochet, we are observing how it turns out.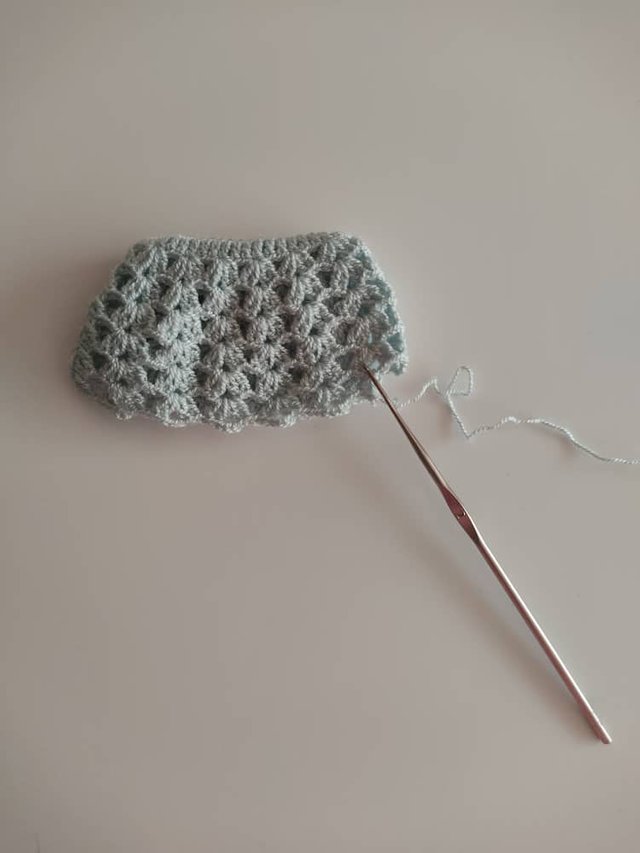 Chrochet knitting requires patience and being very calm to do a beautiful job, because knitting is a work of art.
The size of the dress will depend on how big or small, wide or narrow, you want to make.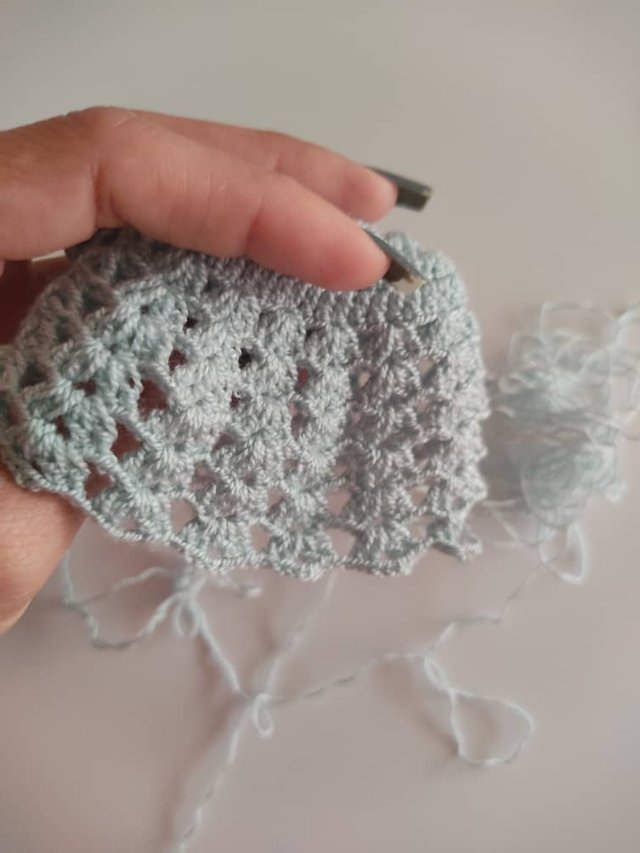 ---
Finished dress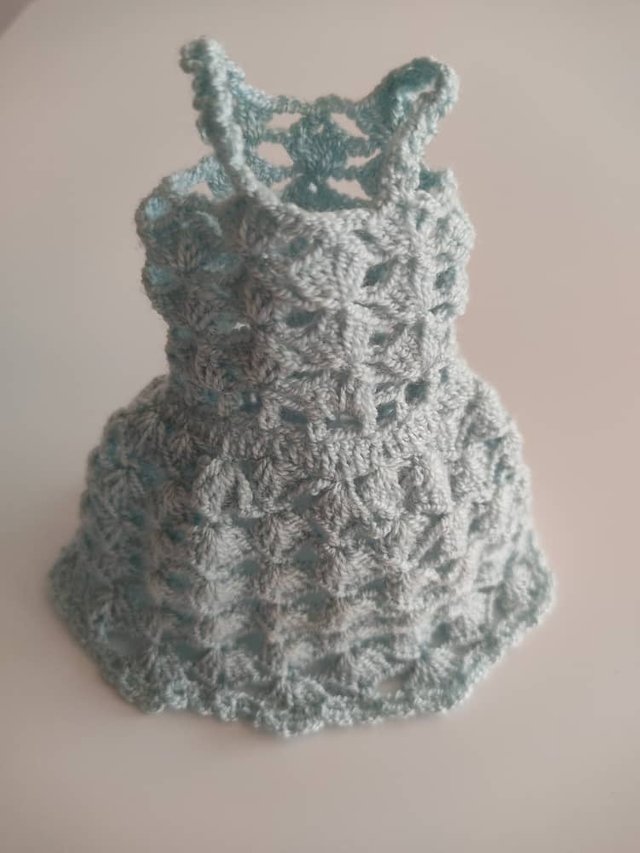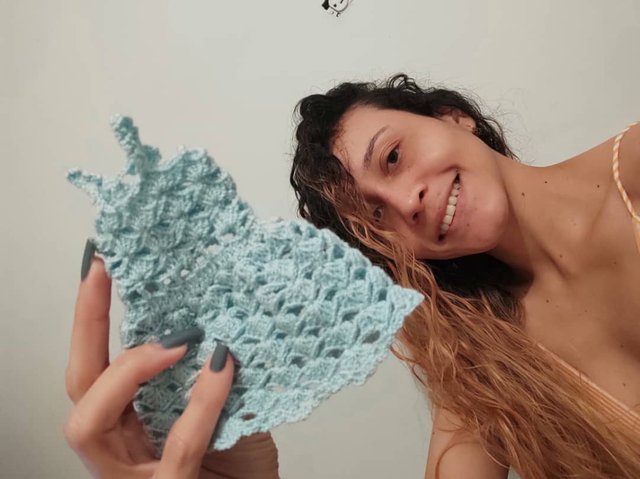 Every day is full of an adventure, one that leads you to new learning, which will mark your life for life. Let us learn together any thing that we would never have imagined doing before, the new, the renewed, changes the perspective.
---
Greetings and until next chrochet knitting ...