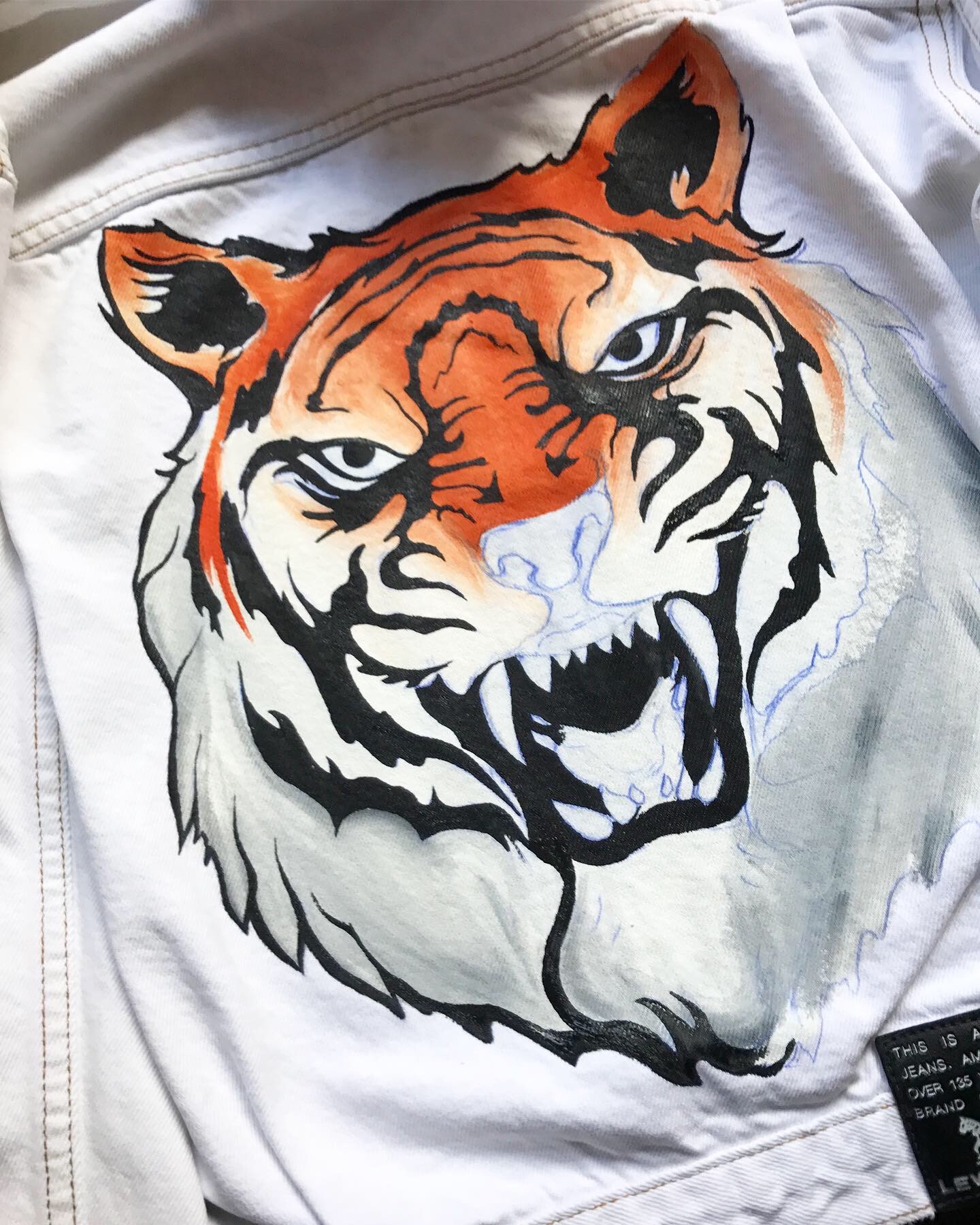 Hi all! I wanted to share my most recent commission with you!
A lady contacted me wanting a jacket for her daughters 10th birthday. The only requests in her brief were...." A roaring tiger that has blue eyes please!"
I had never painted a tiger because I always thought getting the stripes all symmetrical would be really hard and when I'm painting on the denim there isnt much room for error!!! But this is what she asked for...so I got to work!!!
I actually painted a tester jacket first. I wanted to make sure I got the design perfect before painting on the jacket she had picked out (and the only one I had available that she felt was perfect for her daughter!
So...
First I got the design perfectly drawn onto the jacket...
Then comes the undercoat! I do this so that the paint is very crisp and saturated in colour. If I don't paint 1 (or sometimes 3!) undercoats of white the painting just absorbs into the jacket and it doesn't look very good.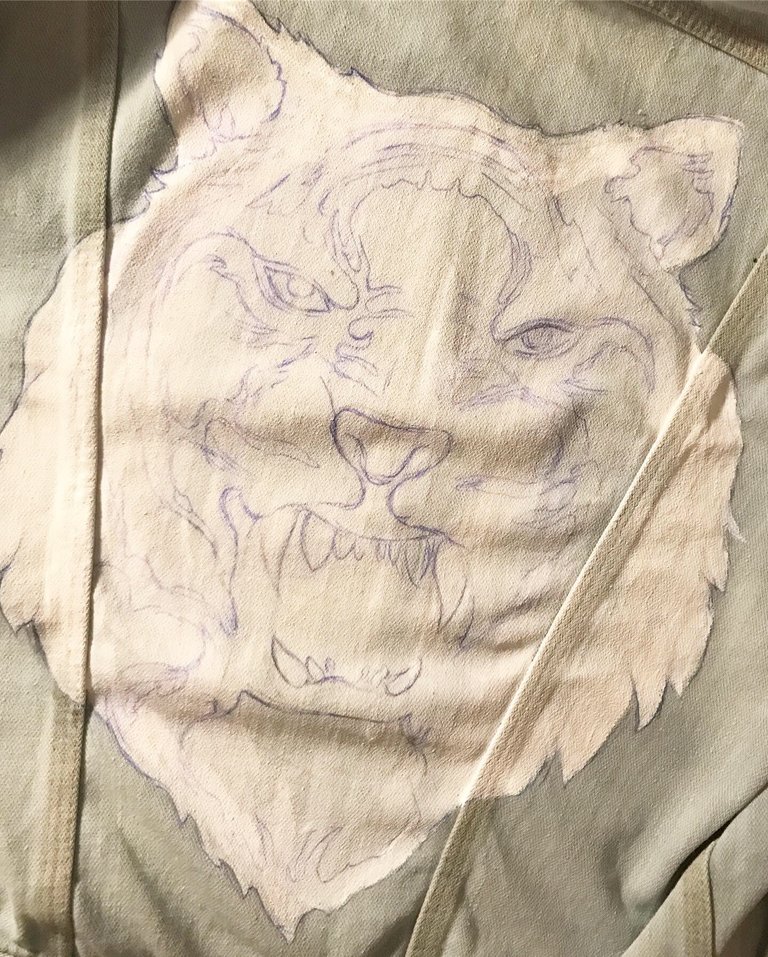 Next comes more white and getting the orange where it is suppose to be.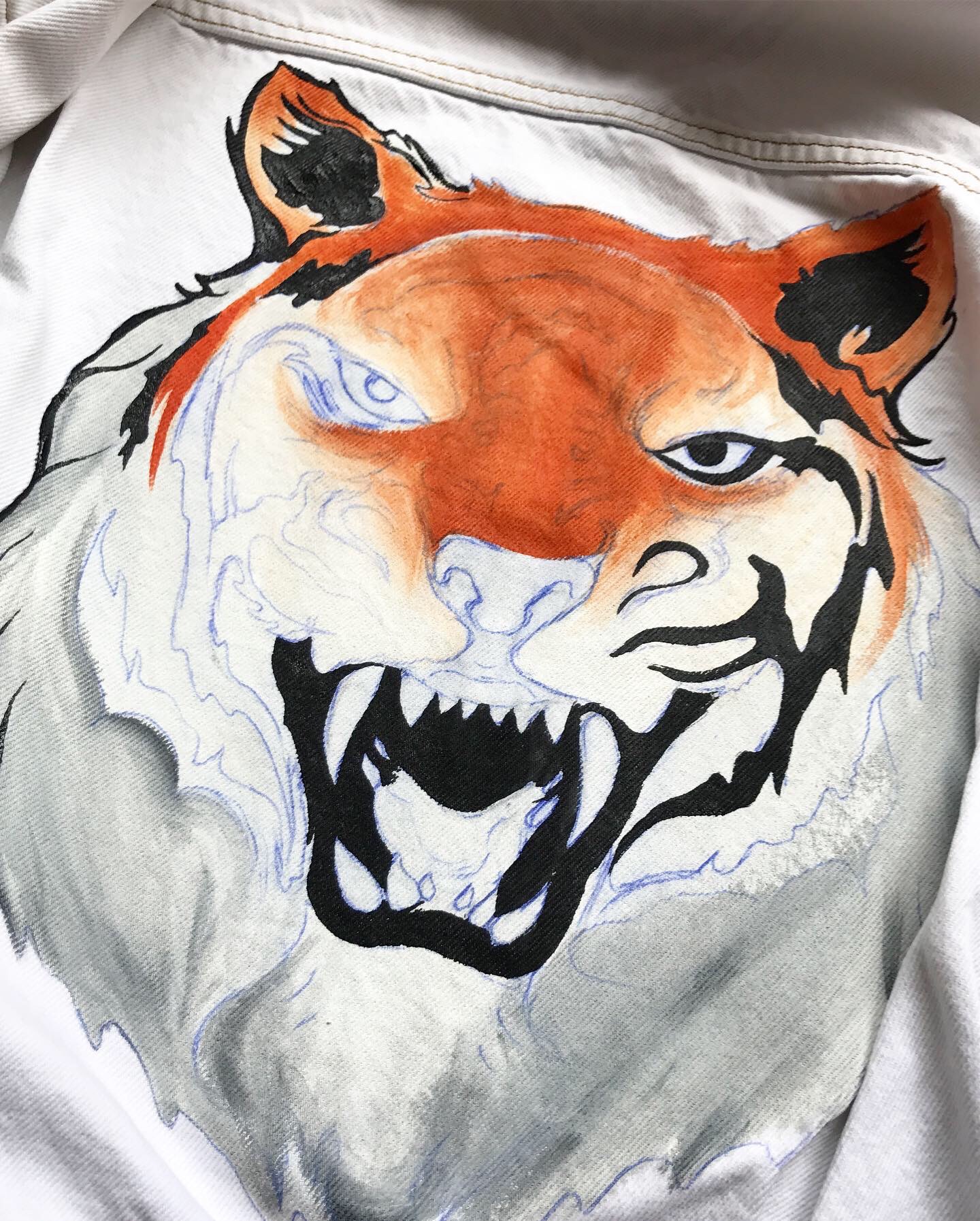 Now for the hardest part... the black stripes!!! Trying to get both sides perfectly even felt impossible but I think I got pretty close! I started on the left hand side of the artwork and worked my way over to the right... (Right handed painters trick so you don't smudge anything!)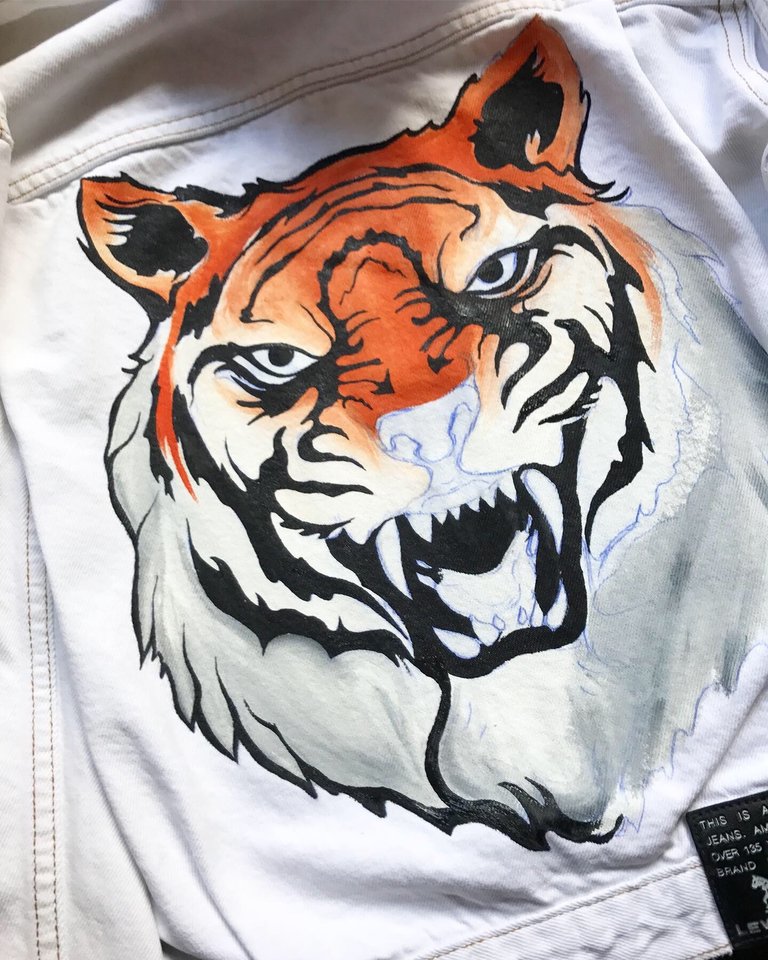 Once all the black stripes and detailing was done I tidied up any little sections that needed it and finished the roaring mouth!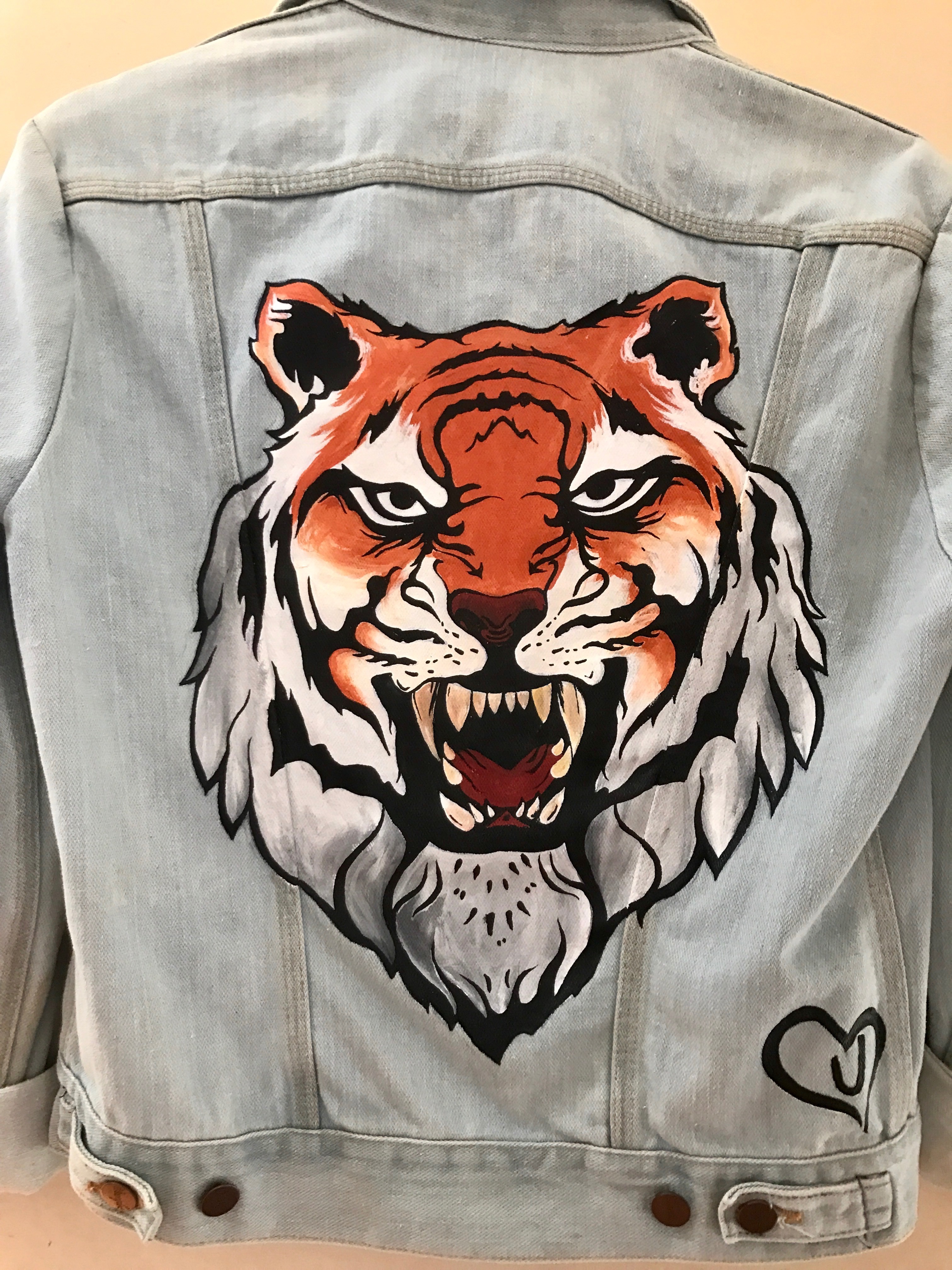 Then... eyes painted blue....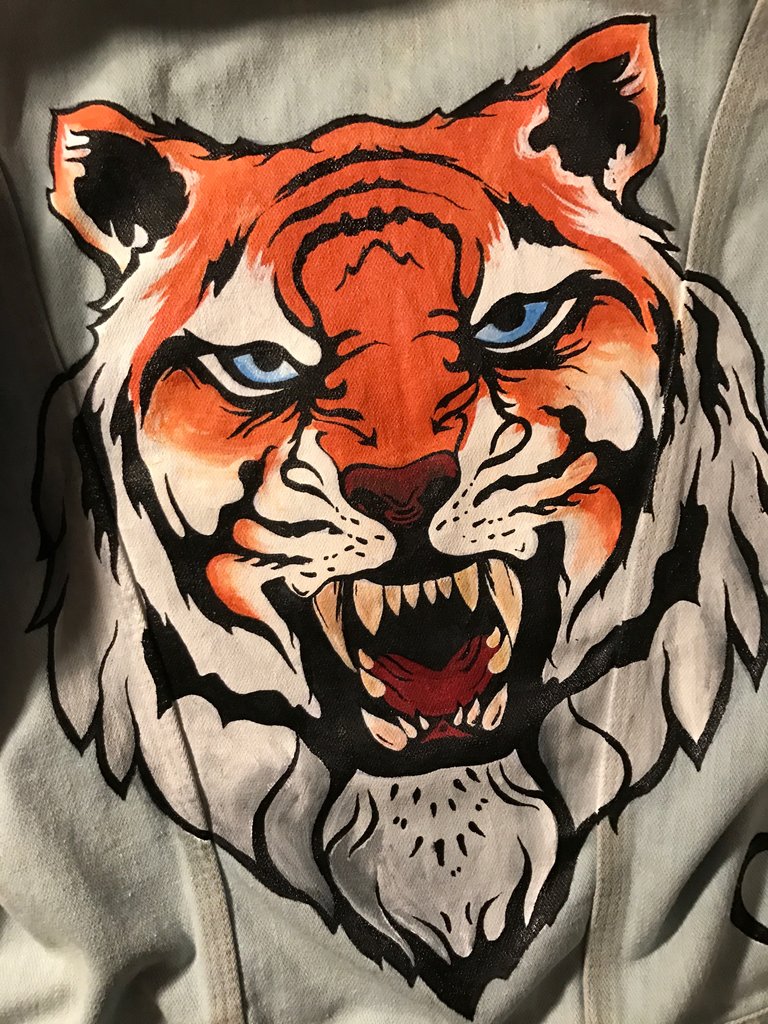 Last little step now!!! There was a slight stain on the arm of the jacket that I painted over with a little patch of the tiger pattern. I only use vintage jackets as I don't want to contribute to more waste in this world, and the quality of the old vintage jackets is so much better anyway!!! But it also means sometimes they take a little extra work to tidy up any little marks or stains... but I dont mind! To me it is soooooo worth using these vintage jackets even if it takes a little extra time!!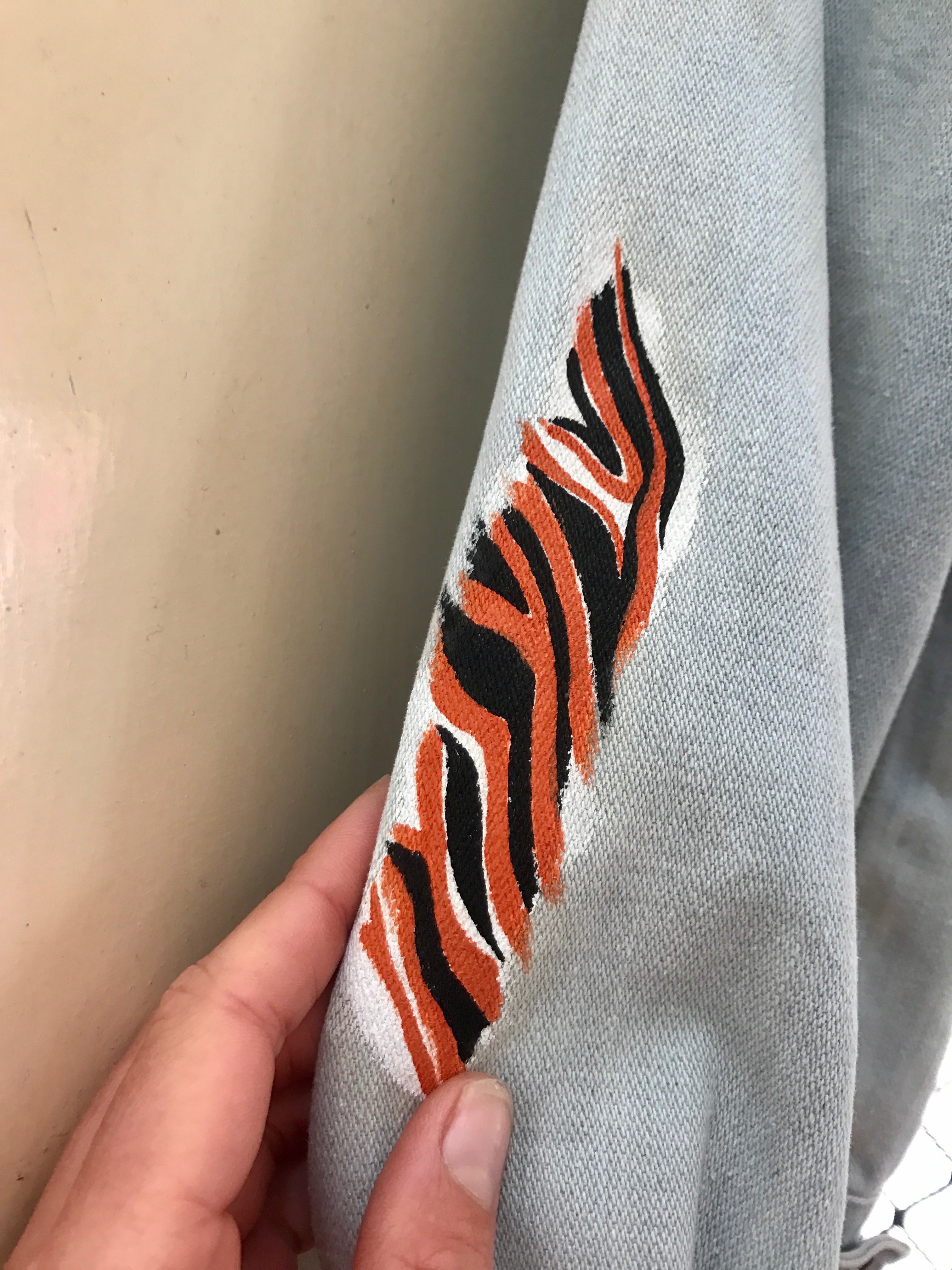 Ok!!! Its all finished!!!!!! This custom jacket took me 4 full days from start to finish, and I am so proud of how it came out!!!
Thank you all for reading! I hope you enjoyed!!!
Jess