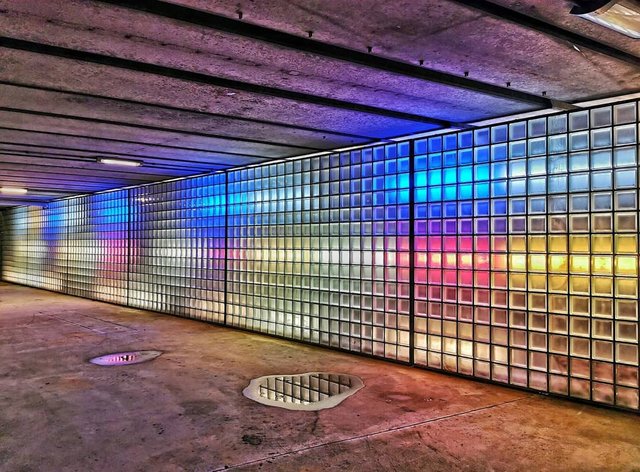 Here I walked a bit and strolled on my free days in Amsterdam on a very cold and rainy December day, I decided to go out alone for a walk and think about so many things. But suddenly I find this pedestrian mural, very beautiful and I decide to spend hours here since it was something very beautiful.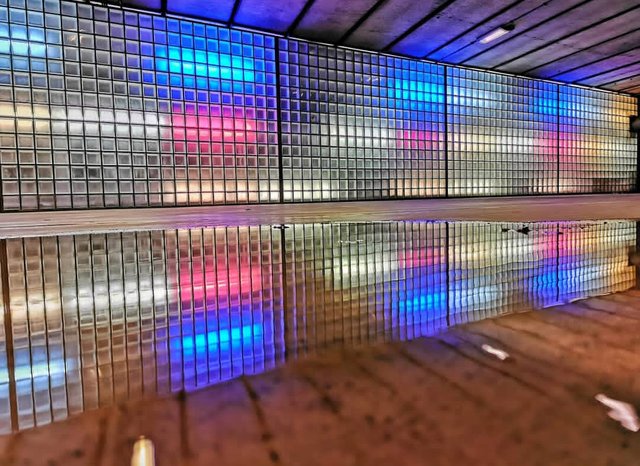 It is very similar to having come out of a video game or a digital piano, for me this mural is very good for the enjoyment of all passers-by. Many of them stared at me with an ugly face and they are used to, this kind of murals or art, we tourists love these works of art. As a tourist I fell in love with this country, worth visiting every time you have time.
The mural plus the water and lights make a contrast, spectacular plus electronic music would be the perfect place. For those who like street art even though they are, only lights and glass is fine, for the enjoyment of every excellent taste for design, by the artist in his combination of colors. Everything. It contrasts very well and fits perfectly.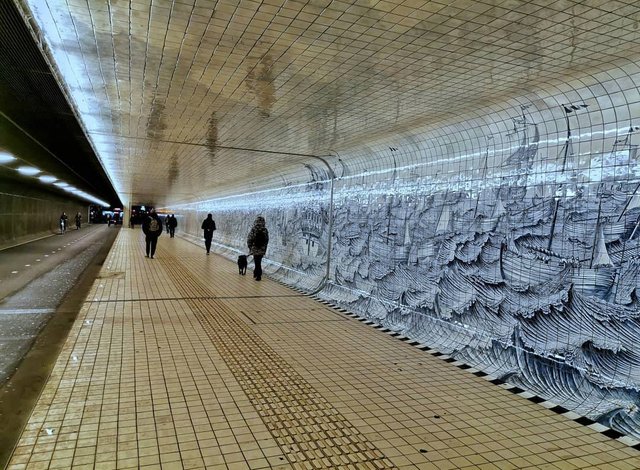 This is a magnificent tunnel, for its beautiful and creative murals I hope to return soon. And enjoying new works I am a fan of works of art, I have also visited great theaters and memorable works later, I will show each of my trips and cities, I will be happy to follow them and being a tourist guide for a lot is part from my work too.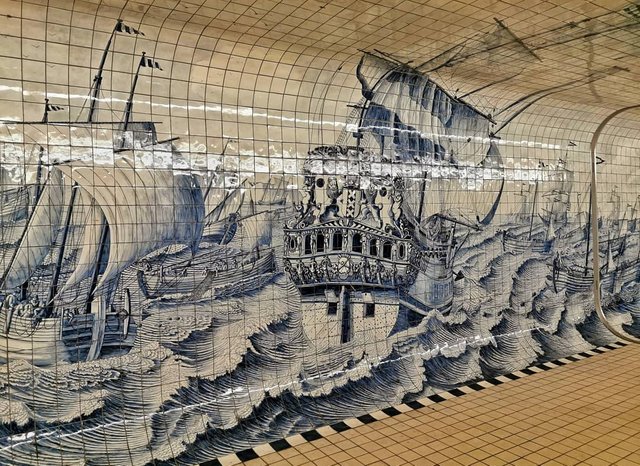 I was counted among the passers-by in this tunnel, that more than 80,000 tiles were used to make this mural Victorious or Victorious so the ship is called the, architect or designer of the mural is Benthem Crouwel. I will have to search on the internet that was inspired to make such a majestic mural one of the most original I have seen in Amsterdam.
Photos of my authorship.