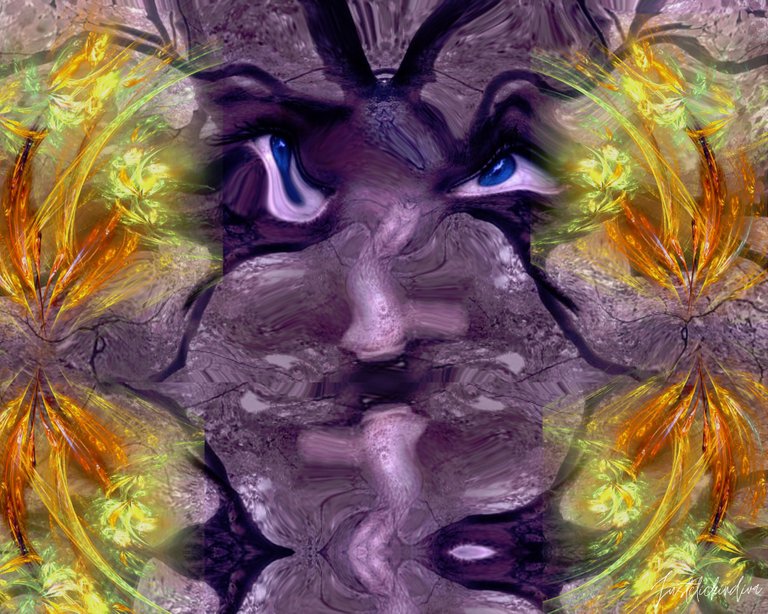 You don't have to go far, wide, or deep to find evil. It manifests itself in numerous ways and disguises. And sometimes you may find yourself overtaken by it before you recognize the symptoms.
As a first-year aviator in the year 22nd century, I was being trained to instantly recognize these manifestations. The eyes. Windows to revelations. Seeing off world in my first training mission was a major letdown. The colorful stories were just that. Also, the unexpected blind date wasn't even my type. But I was young, and she was different.
My training session completed. My new romance nipped severely in the bud. While awaiting my next class assignment, I glanced swiftly at her photo. Just in case. But it was those partially-hidden mulberry eyes I should have focused on.

A couple weeks had passed since my return to Earth Minor from that first training simulation. Two near misses in the module landed me on the "watch list". A major irritation and embarrassment. A personal problem wasn't an acceptable excuse listed in the explanation section of my mid-term review.
It also didn't help to hear details of my previously-assumed private life spread like wildfire throughout Enigma Interstellar Aerial Institute (EIAI), the local training academy.
"Remember smiling faces," my mentor, Prof. Eichmoz would sternly say with his back turned away from me. A year into the program. I couldn't afford expulsion. At the age of 25, I was already considered a late starter. My sought-after career as long as I could recall was in jeopardy.
He voiced his displeasure over my romantic entanglement with Faetrix. Understandable.
Ask me if it was worth it, and I'd ask without shame if you've ever drowned in a pool of ecstasy?
However, serious studying needed to be addressed. Other cadets were outpacing me. Not that they were smarter, they probably didn't experience those intense nightmares that left you mentally and physically immobilized for several hours.
So no amount of applying myself could penetrate that realm.
I'm not a troublemaker by any stretch. I consider myself an above-average young adult. Views on equality and personal freedoms flow effortlessly, especially after consuming strong liquor.
Outspoken, I've run afoul numerous times of the law. Specifically, certain offices in our district tasked with providing security to the peacekeeping initiatives.
Dark hair, gray eyes, with artificially-darkened skin brushing a six foot frame, I acquired the knowledge to disguise my ethnicity. A useful mastery, together with Aikido, in evading these Peace Adverse Tactics Units. One day... the leader of the group promised.
Thankfully, that day hadn't come yet.
Prof. Eichmoz, I must say, is biased. Sometimes, a shadow. Often times, a smothering presence. At all times, a shield keeping local authorities at bay.
Just like I've always known that he considered me as a son. I welcomed and felt at times, that under his protection, no harm would befall me. My enrollment at EIAI was proof. Left to my own accord, I wouldn't have been accepted.
No matter the situation, if Pro. Eichmoz touched, it would always resolve itself favorably.
End of the second week. My mentor recorded an unusual request on my mobile communicator's low frequency channel.
Not recognizing the urgency in his voice nor decipherng the commotion in the background, I fell into a paradoxical sleep. I knew she was coming. It wasn't long. The last words I remembered before being swept away,
"Kleric, meet me five miles beyond the western edge of the Outer Marker Square."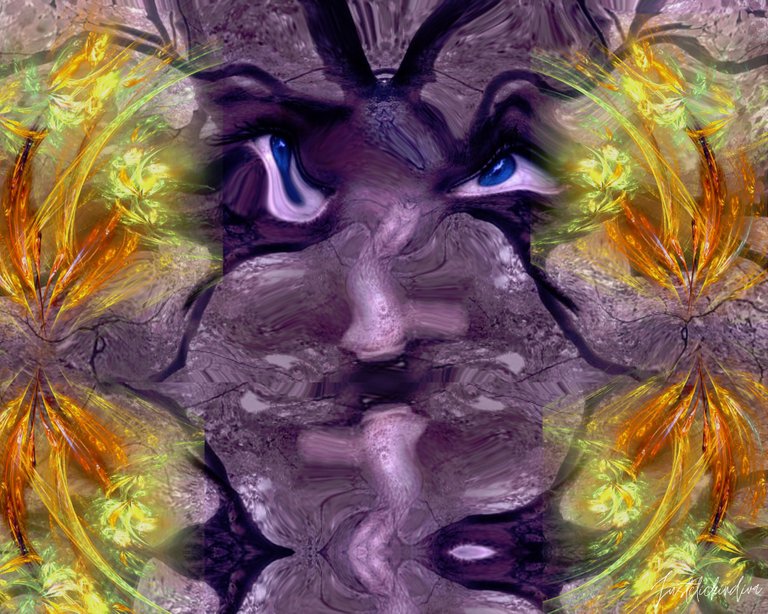 I love creating pure fractal art. Some designs I create make a lovely pairing when combined with other types of digital art. The advancement of photo filters and distortions create highly unusual visual images that are both dramatic and appealing at the same time.
For my pure fractals, I utilize Apophysis. This fractal rendering program creates inspiring, dramatic, and haunting art that is limited only by my imagination. This awesome flower I included was intended to show the outer beauty. It adorns the face. The smile conceals an inner beast or evil. That is, until it reveals itself.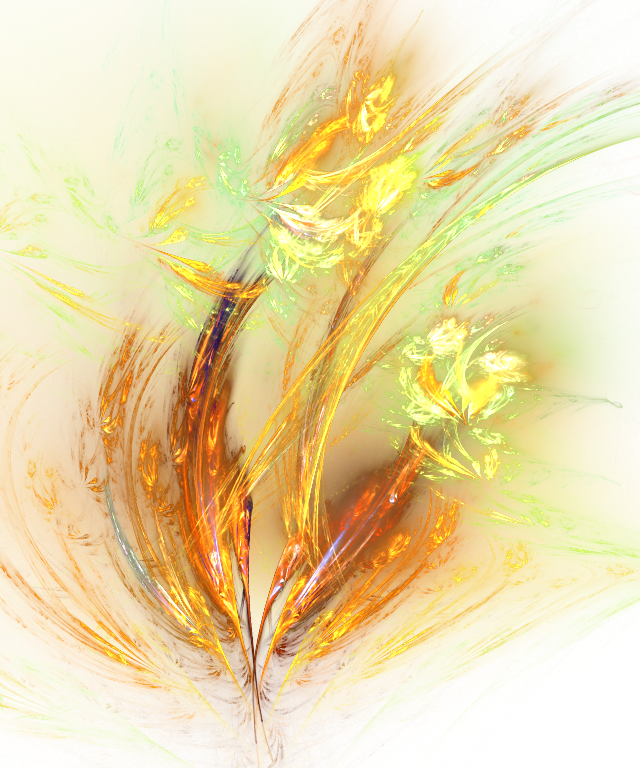 For photo filtering, I chose a free facial image that resembled a haunting face embedded in a wooded scene.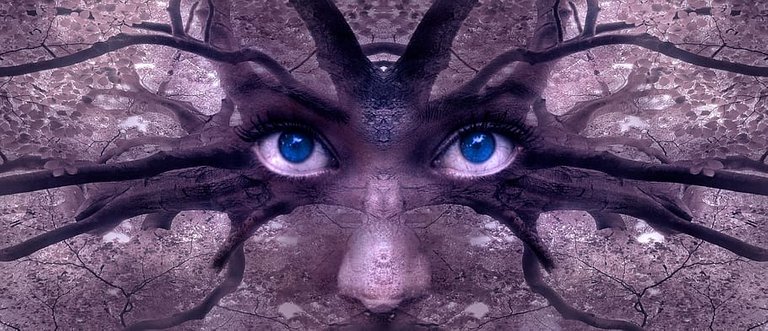 Source

Thanks for taking the time to view my post. I hope you like my Fractal Art Project and short story.

Thanks,
@justclickindiva
Happy rest of the week everyone with whatever your endeavors.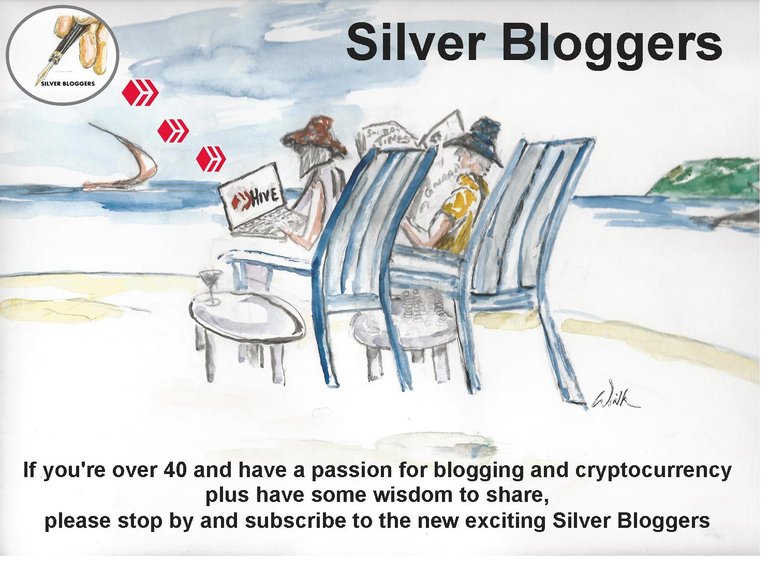 SOURCES:
a) JustClickindiva's Footer created in Canva utilizing its free background and images used with permission from discord admins.
b) Unless otherwise noted, all photos taken by me with my (i) Samsung Galaxy 10" Tablet, (ii) Samsung Phone, & (iii) FUJI FinePix S3380 - 14 Mega Pixels Digital Camera
c) Purple Butterfly part of purchased set of Spiritual Clip Art for my Personal Use
d) All Community logos, banners, page dividers used with permission of Discord Channel admins.
e) Ladies of Hive banner used with permission of and in accordance with the admin's guidelines
f) Thumbnail Image created by me in Canva.
g) "Flames." What is Apophysis 2.09. https://flam3.com/

Your Personal Terminal Discord Invite