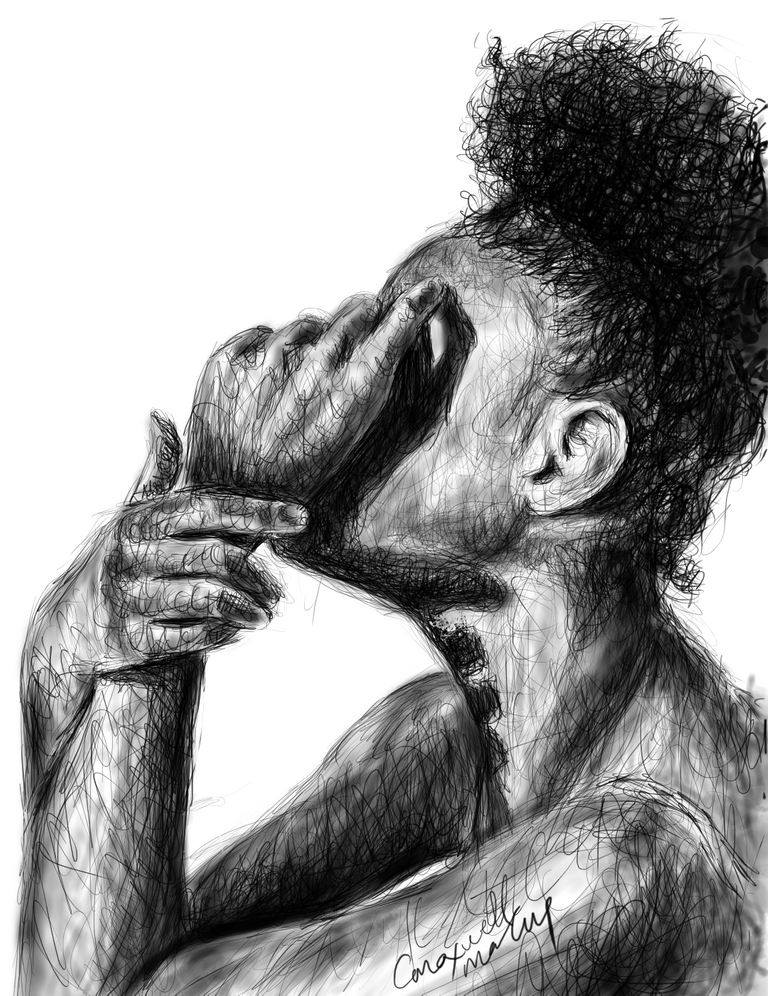 Here is my new digital art. The work depicts an anonymous blond lady in a profile format.
She's covering her face with her hand to prevent the he light from hitting her face thereby giving rise to a heavy shadow on her chin and neck.
Her posture and shadows inspired he to draw her.
The drawing was done with AutoDesk sketchbook application using scribble style. You can see my steps below: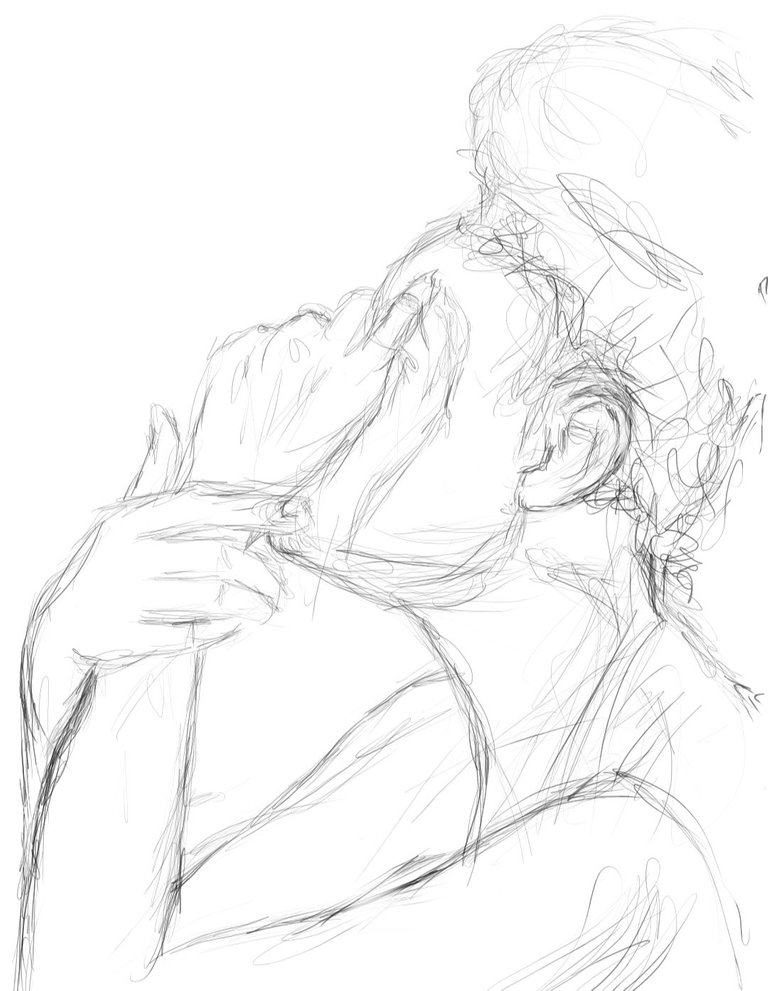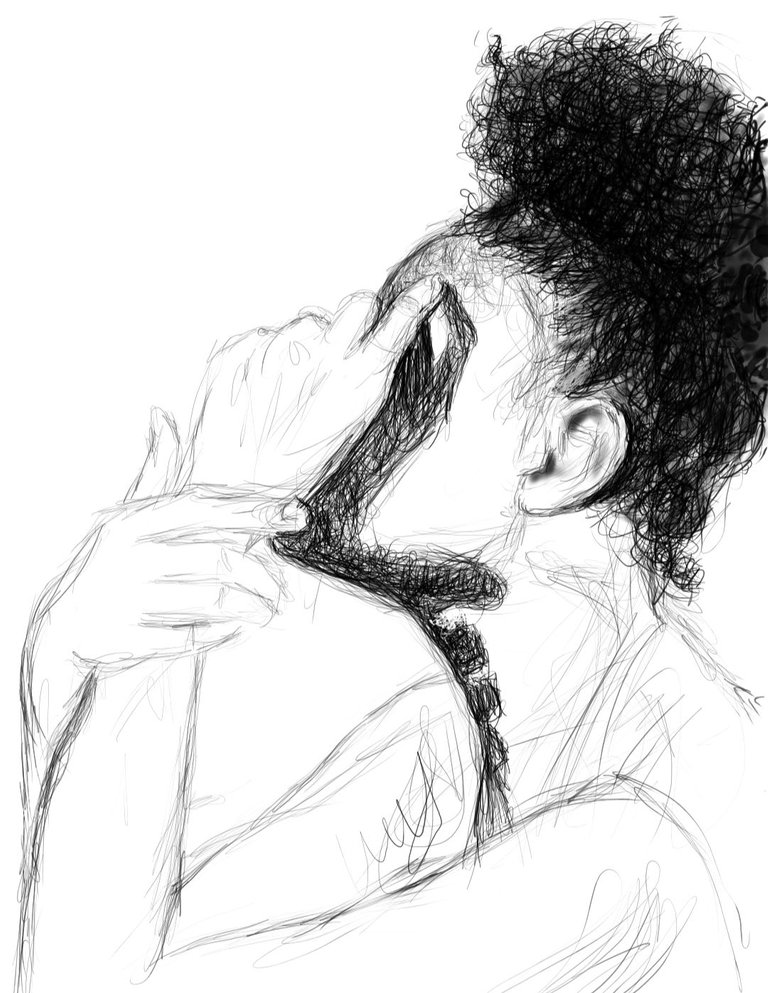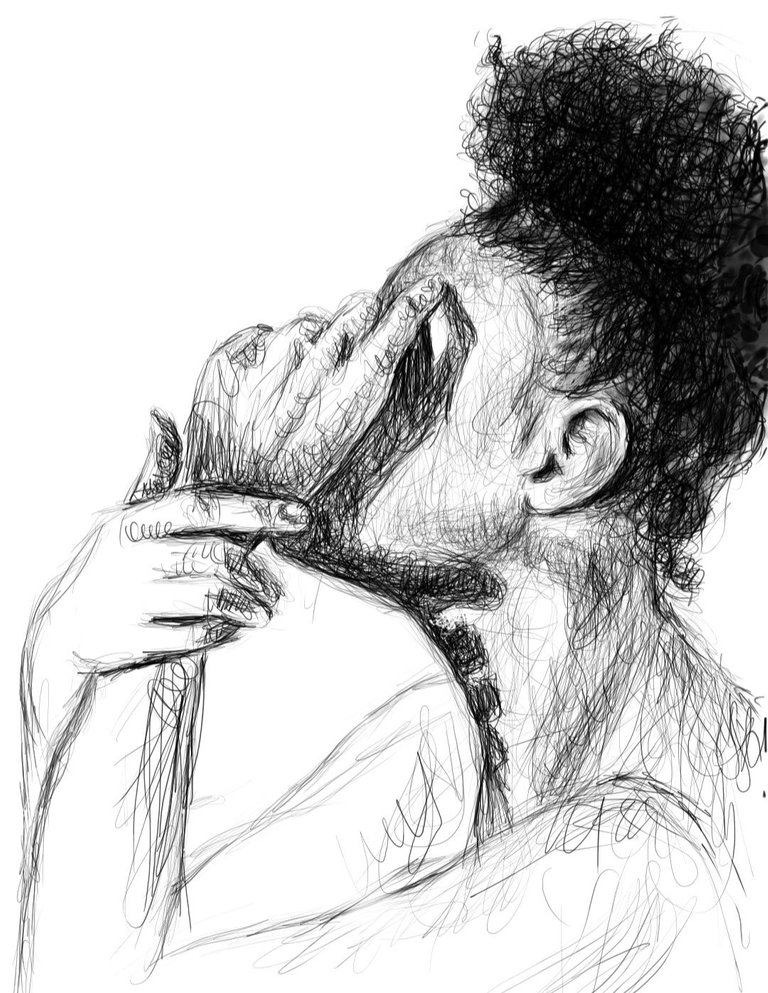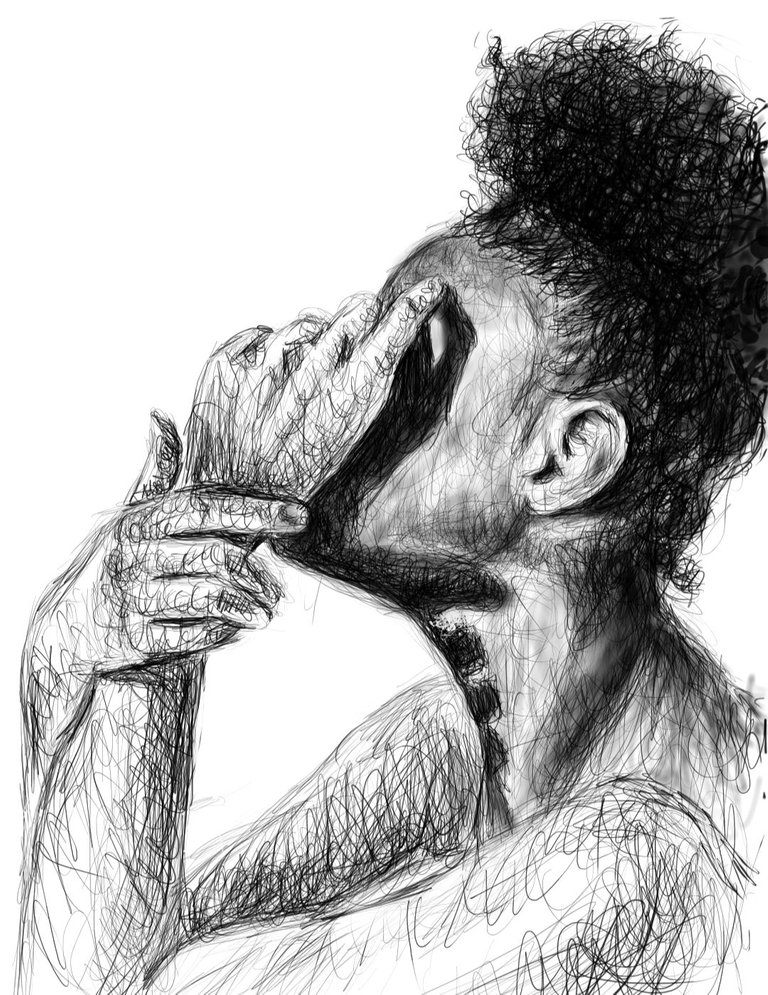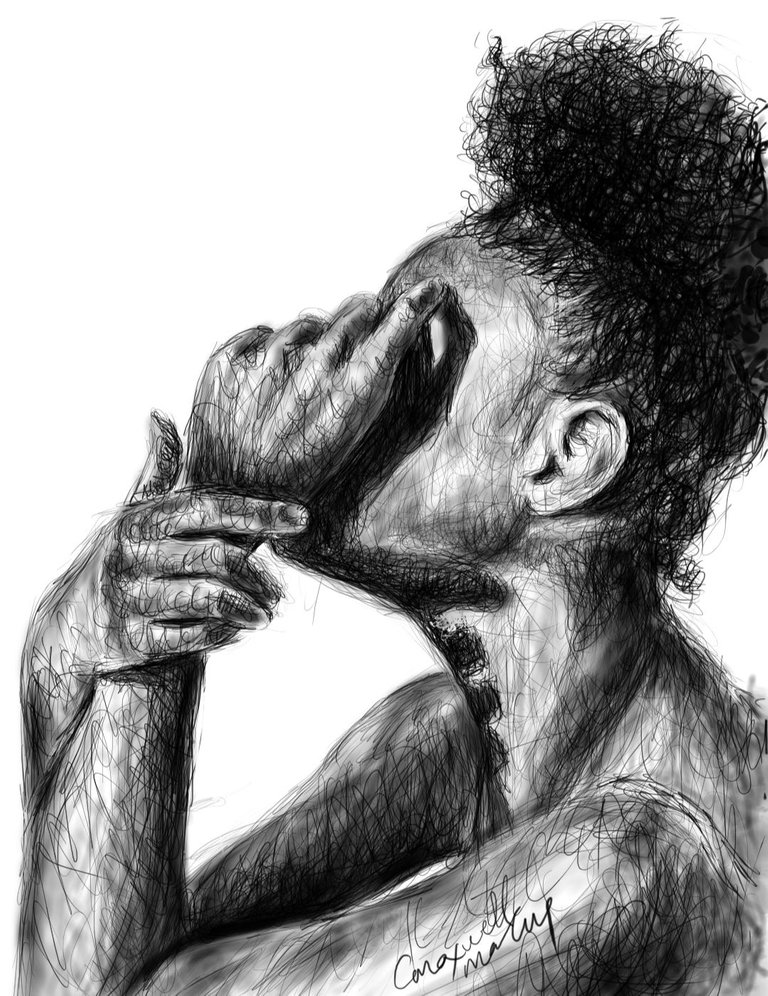 Thank you.