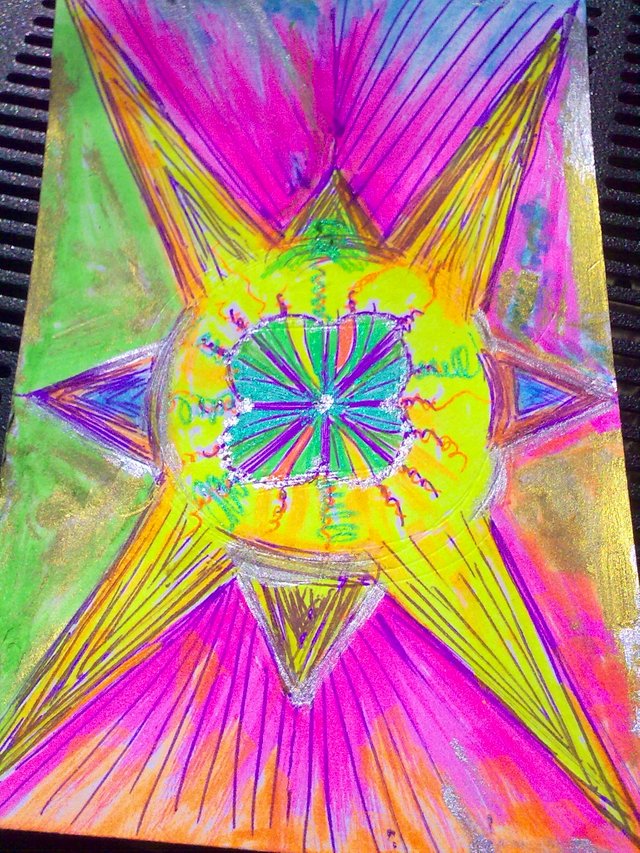 I made it back in 2013
...and still have no name for this creation..
Format A5
used some special markers and pens
in those years I started my early 'analog' art practice ;)
hope you enjoy!
Blessings!
PLEASE LEAVE SOME COMMENT WITH YOUR THEORY about this creation. Or just guess! I promise to use your name in the next version of it (and of course you'll be mentioned in my next post with the remixed sample! ;))
Thank you!