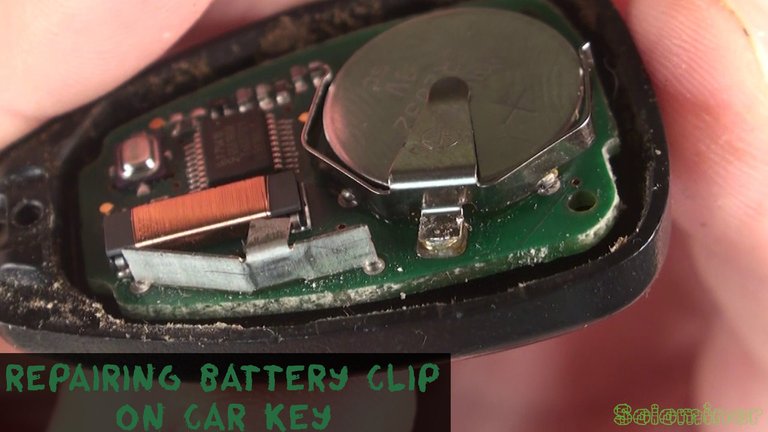 I noticed my remote for my truck has been acting up, sometimes when I click it the doors do not unlock or lock. Thinking the battery inside was going dead, I went to open it up and the entire battery fell right out. It would seem the soldering that holds the battery clip in place came loose. I guess after 15 or so years the clip just came loose. After sitting out in the cold, and the heat for many years just caused the solder to break. Maybe vibration too, or not being careful enough with the key.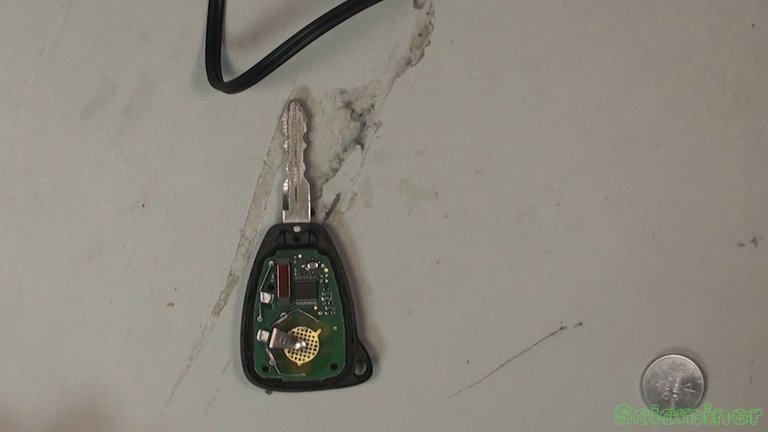 Looking at how it all works there are two pins going into the circuit board and one large piece that is not electronics related but provides support to the battery clip.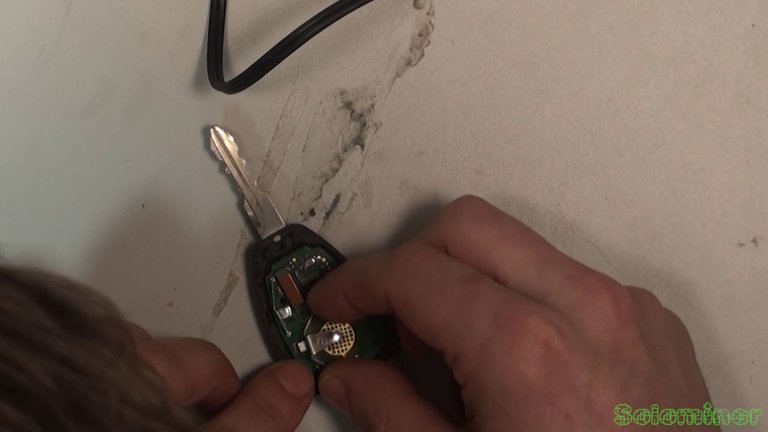 I tried to solder back into place with my finger holding it but it got way too hot!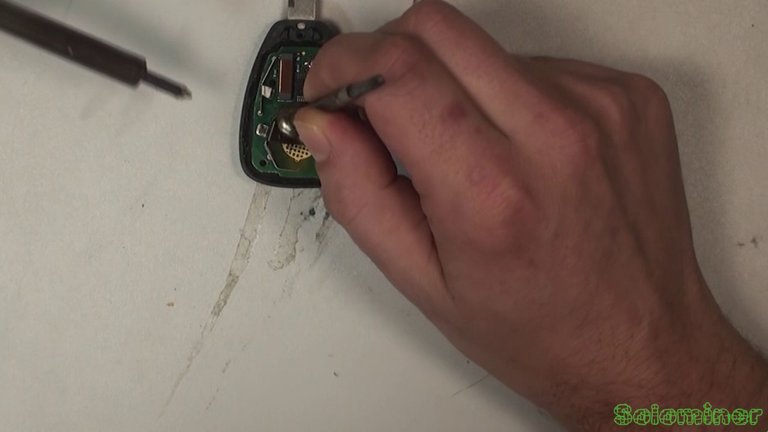 So I had to find some tool to hold the pin in place while I heat up the solder. I added some more, and then applied heat to the top of the clip.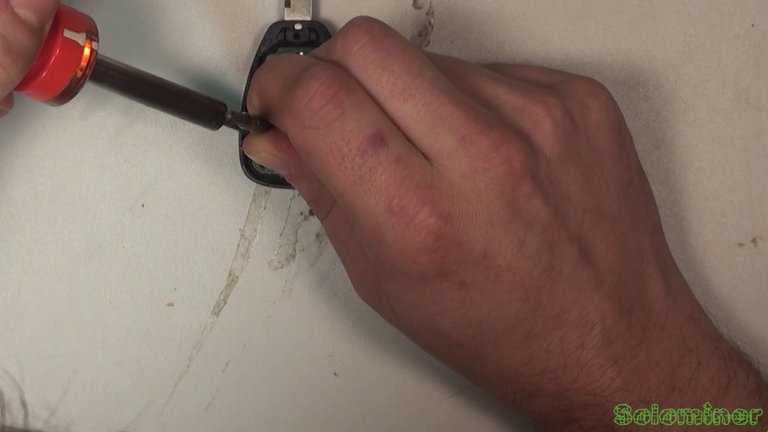 This time around I had a small screw driver that I used its metal base to hold the clip in place while I add heat to melt the solder.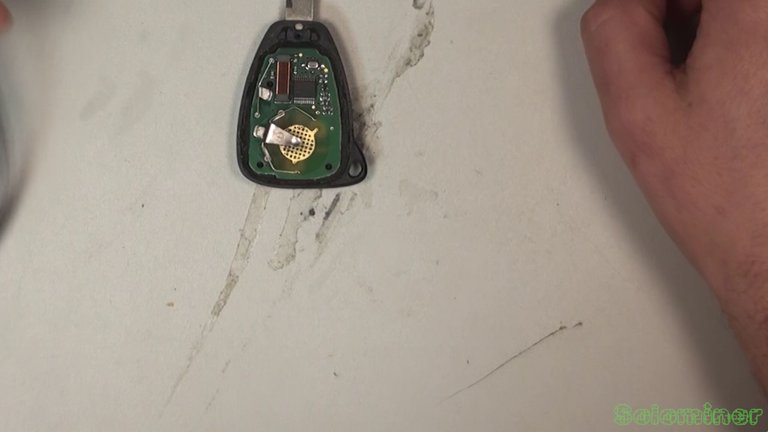 A small puff of smoke and I knew the solder had melted. I would hold the screw driver steady, apply heat. Pull it back, check it and then add a little more until it looked like the battery support was firmly held by the solder.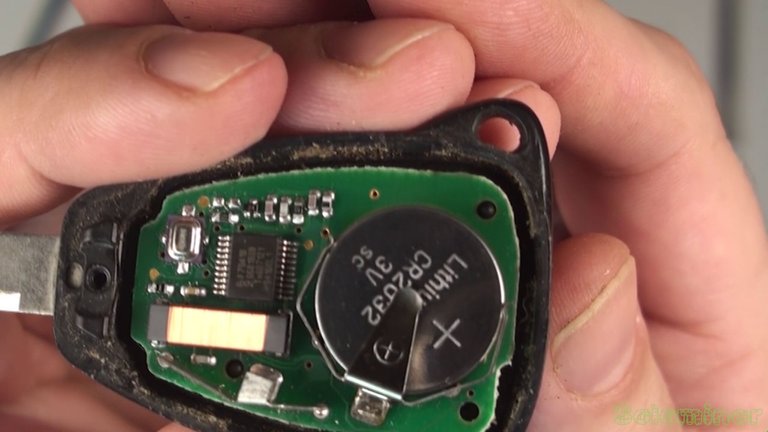 Once I was satisfied with the new solder job I brought it close to the camera to take a better look. It was the spot right below the plus with the circle.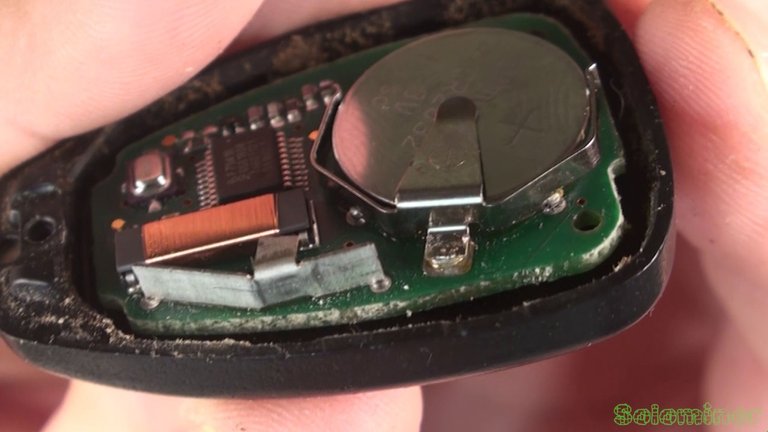 Seeing it from the side we can see the solder melted and should now hold it well.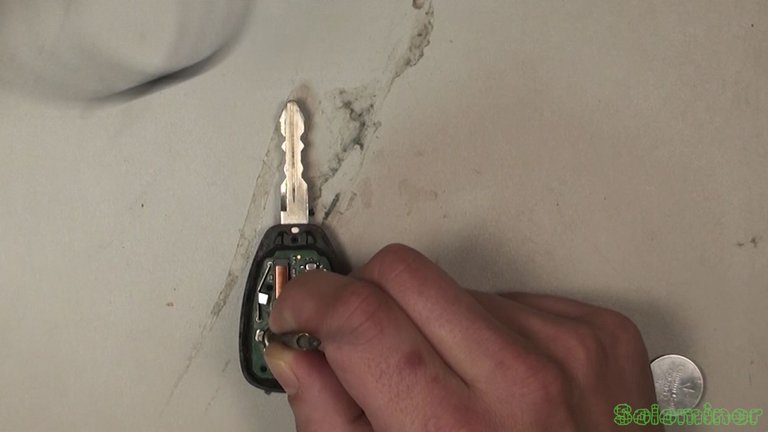 I had to do this soldering twice, as with the first time when I did not apply enough heat the clip came off when I was trying to put it back together. But the second time around I went for a longer period of time with the iron seemed to work. We shall see how long it lasts now. And the remote seems to be working much better now, when I go to click it every time it responds so I think the lose battery clip was the issue.