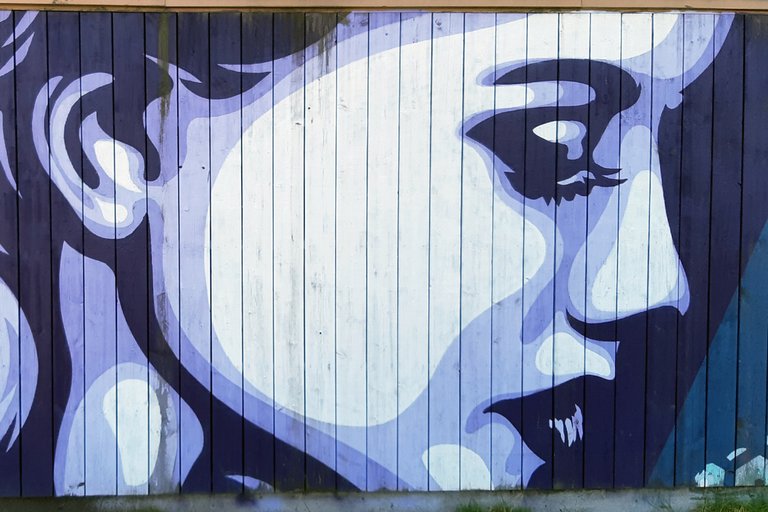 Kristiansand is a city where there has been a slow development when it comes to get started with street art. The first ones came in 2015. Before that we only saw graffiti and spray paintings of the illegal kind. But during the last 6 month with Covid-19 and lockdown, we have seen a rise in the amount of art turning up. Either the artists have completely taken off or our city has gained more artists? Maybe the simple reason can be that they have become more active. During lockdown they were probably not invited abroad or to any other city. This is only a small amount of what has been produced. There are so many new ones that I cant't keep up!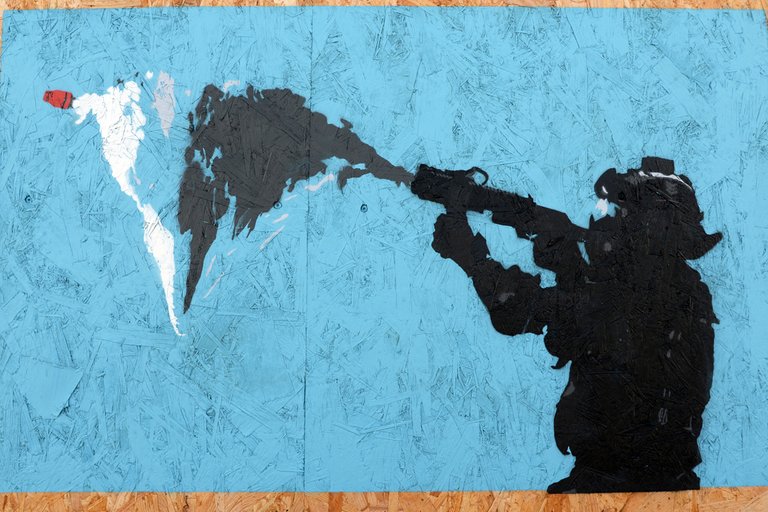 Vklart
The artist is wellknown and very productive. This is a small painting, but he intends to convey some of the big political and social issues that have had a lot of focus recently: freedom, police brutallity, black lives matters and polarization .... I think he is saying a lot in this black and white piece.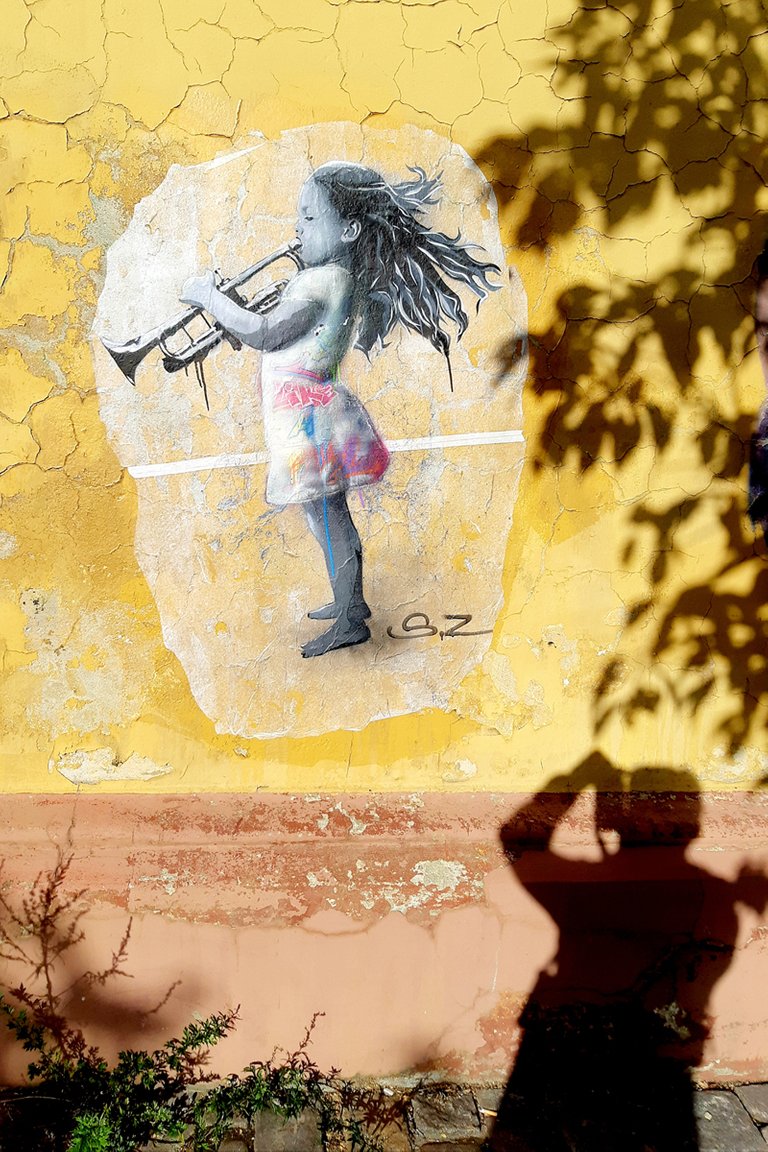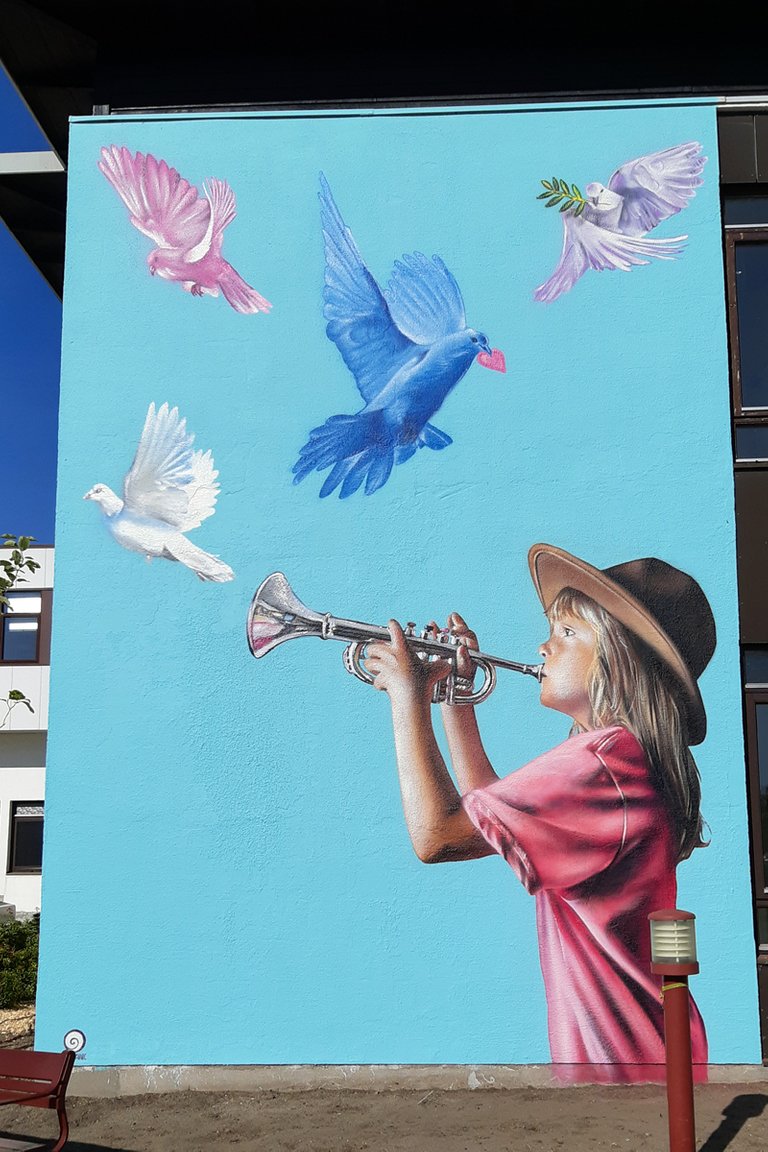 Sedin Zunic
He is one of the most productive local artists in Kristiansand, known for being involved in street art /art projects, exhibitions etc. His art is found all over town. I think in each post I have done from Kristiansand there is at least one of his murals.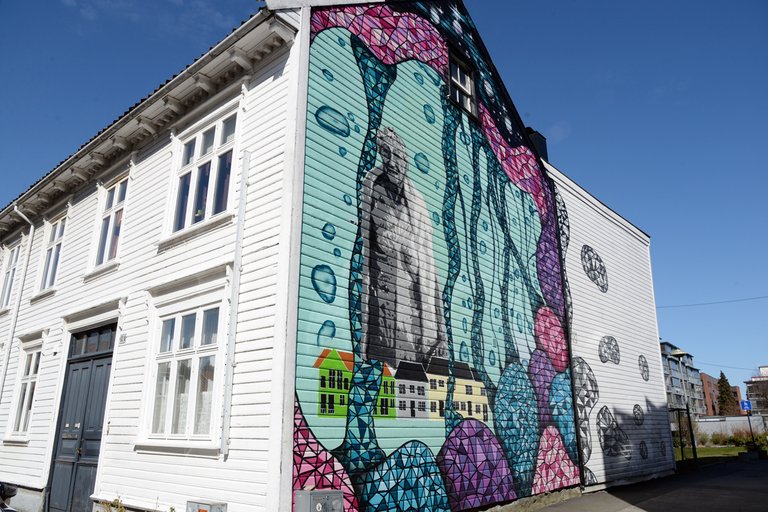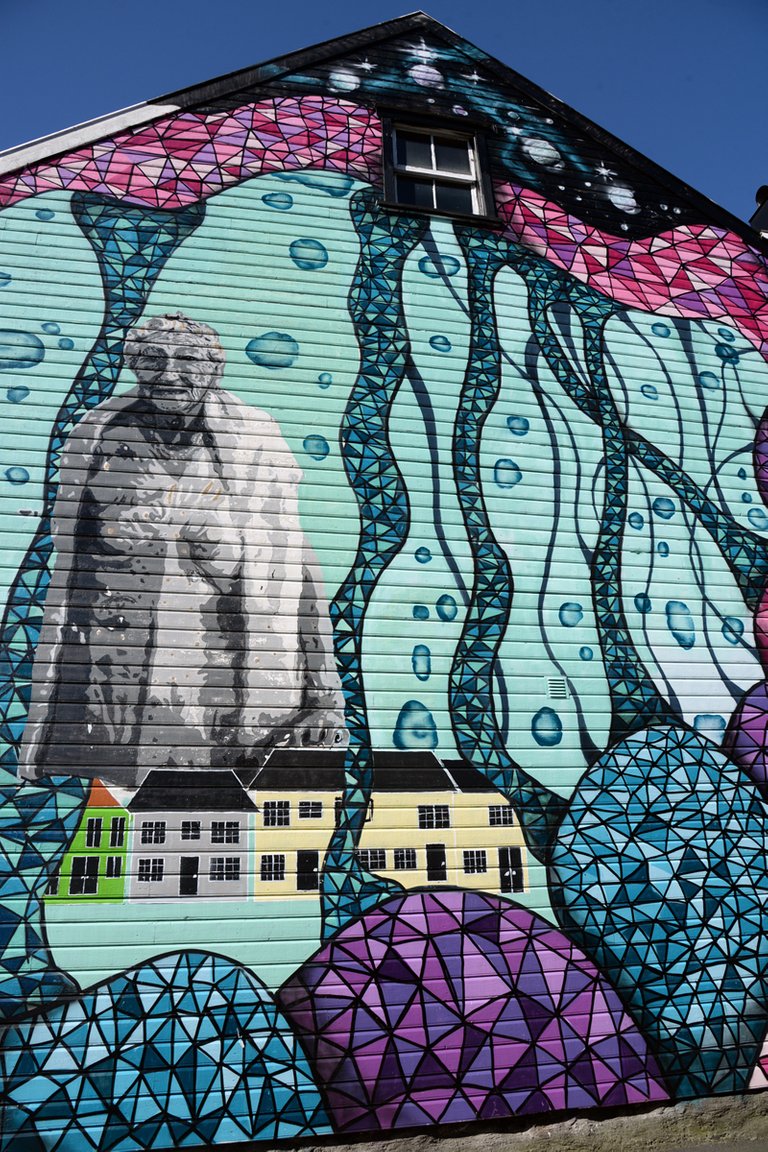 Eloni
This is the only mural I have seen in town by this artist. It's painted on one of the old wooden houses in «Posebyen», the oldest part of Kristiansand, which has the largest collection of wooden houses in Northern Europe.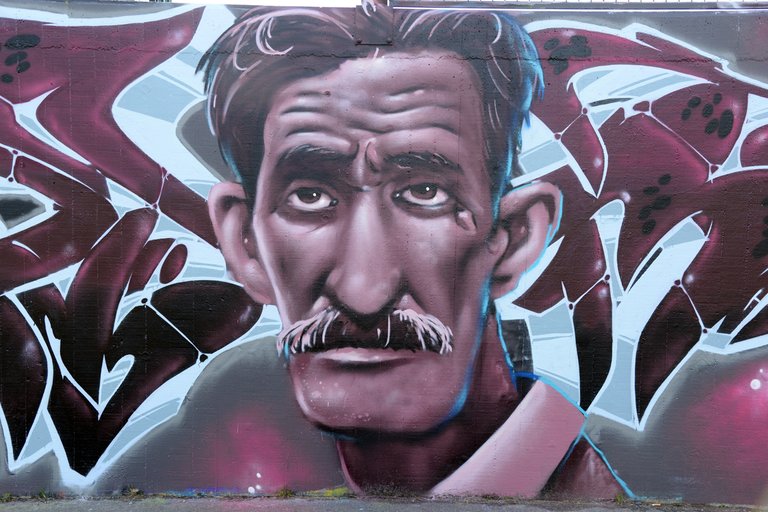 Crooked Octopus
A beautiful portrait. Allready there are several murals in town with this signature. I don't know the artist and this is also the first piece I saw.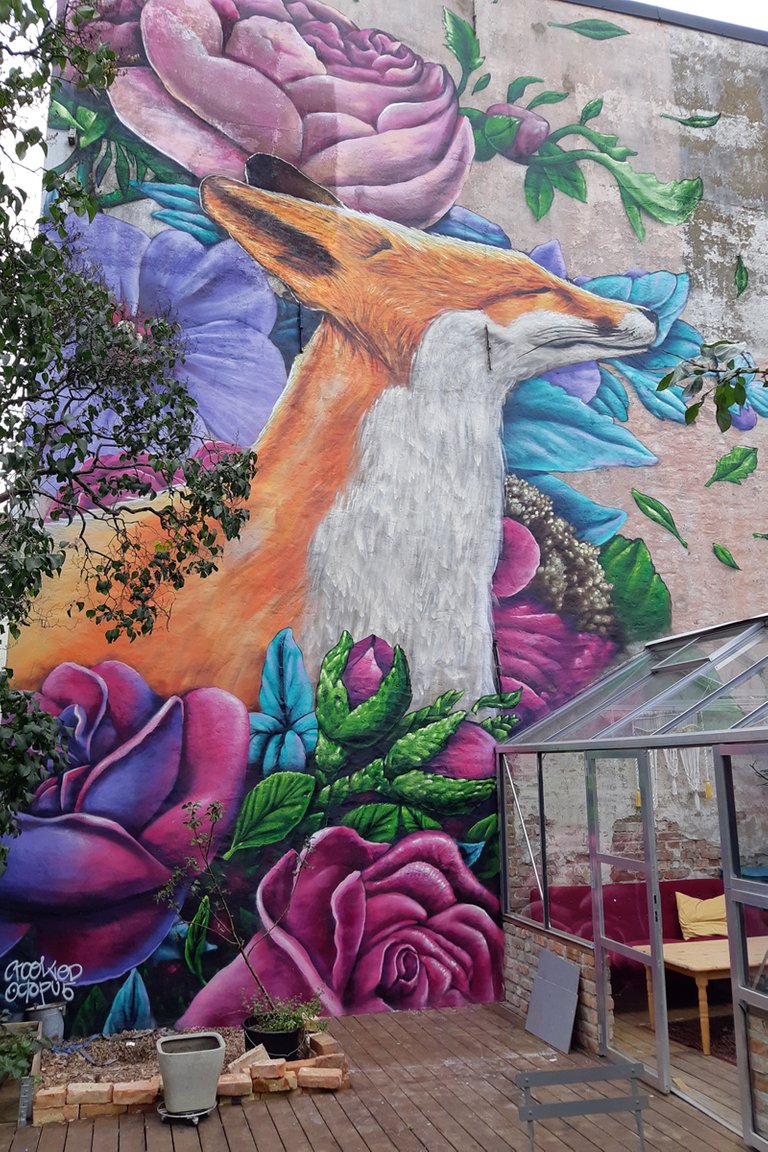 Not long ago I went to a vegan cafe in the city center where I had a seat in the backyard. Crooked Octopus has painted this large mural on an otherwise grey wall. When sitting in the backyard you will look straight at it. It goes very well together with the seating area in the backyard, where there are plants and a greenhouse, which is not for plants, but seating area for guests.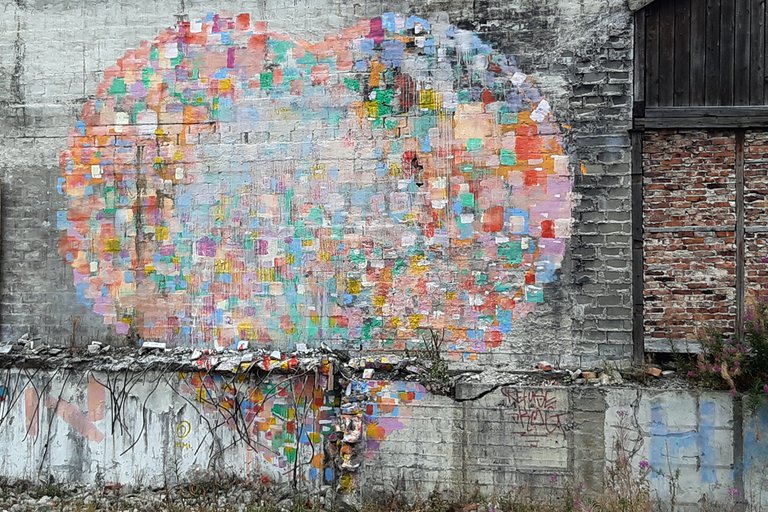 Nimi
An artist by the name Nimi has painted several large murals in town. Last year the building that used to be here, burnt down to the ground and hasn't been replaced yet. The artist has painted the bricks in different colors and in the shape of a heart.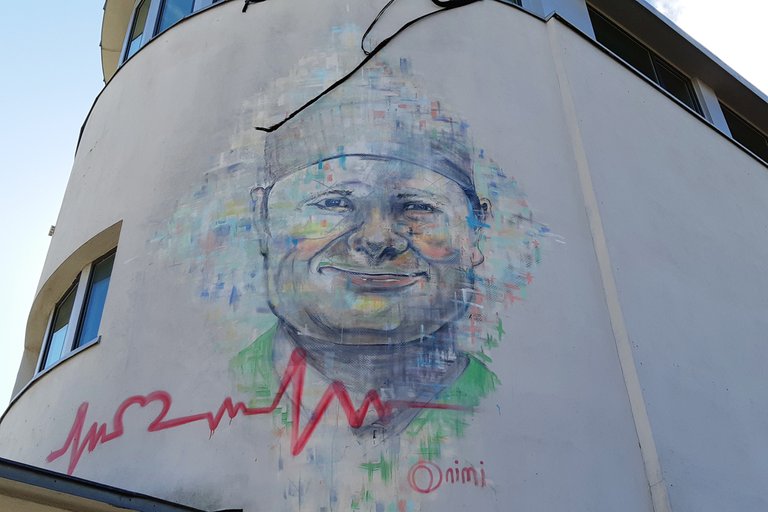 This portrait is completely new, painted on the main building on our railway station.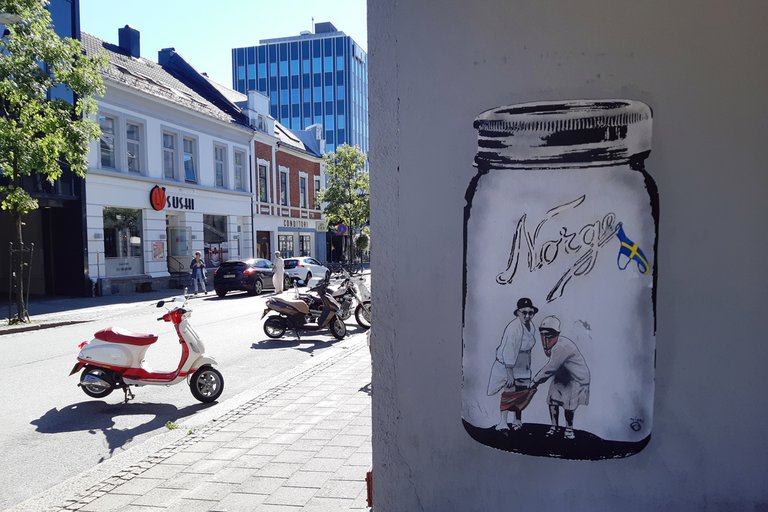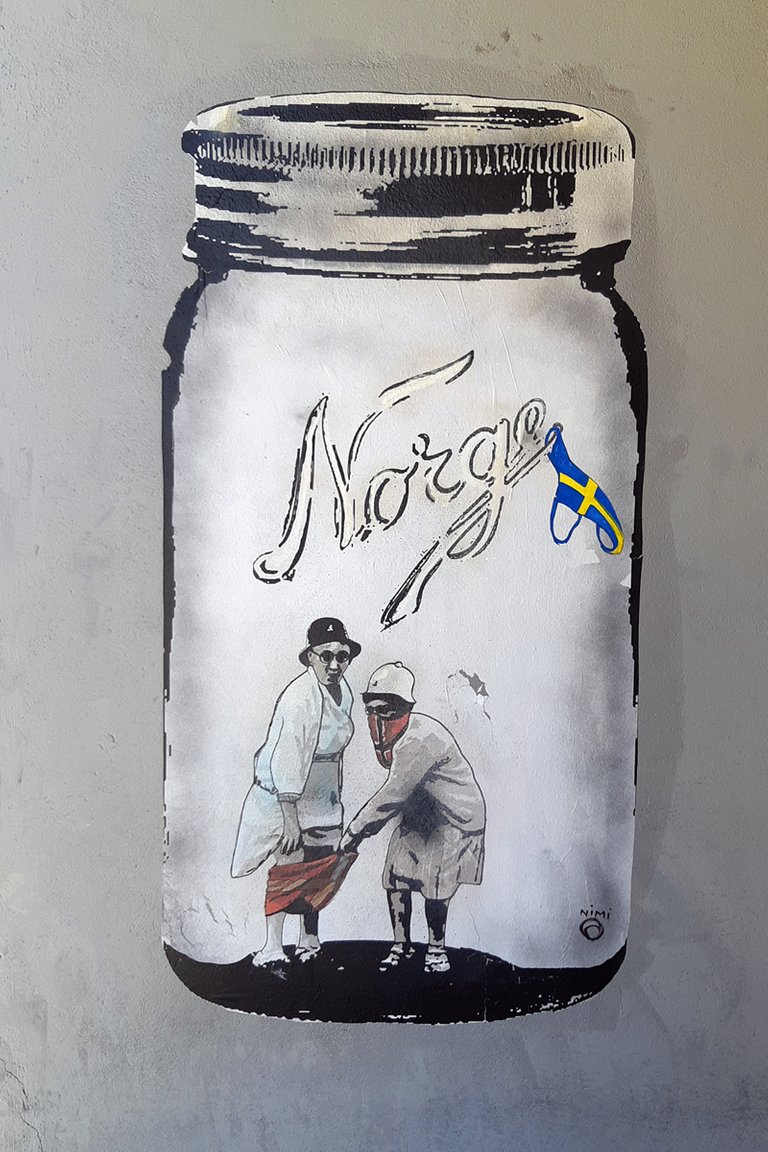 Corona related art. Making masks out of panties. The three Scandinavian countries are represented here. Two countries work togetheter or at least they have had similar approach to the pandemic. That might be why Norway is helping Denmark with the mask. Sweden has it's own strategi... I am sure I will be back with a lot more from the same artists. You like street art? Join our street art contest ->
CCC's Street Art Contest #9 | 100% Liquid Payout as Prize Pool & Winners of #8
Please do follow if you want to keep up with my next street art. Any upvotes or resteems are hugely appreciated!
Latest street art post, check out :
STEET ART #74 – The history of Chile
U.J
Kristiansand, Norway
All the photoes are mine, Ulla Jensen (flickr, Instagram and facebook)
[//]:# (!pinmapple 58.148761 lat 7.995607 long STREET ART #75 – The street art productivity in Kristiansand (Norway) d3scr)
Read about us? // Main page!
Latest content: Travel, Art, Food, Article, Poetry