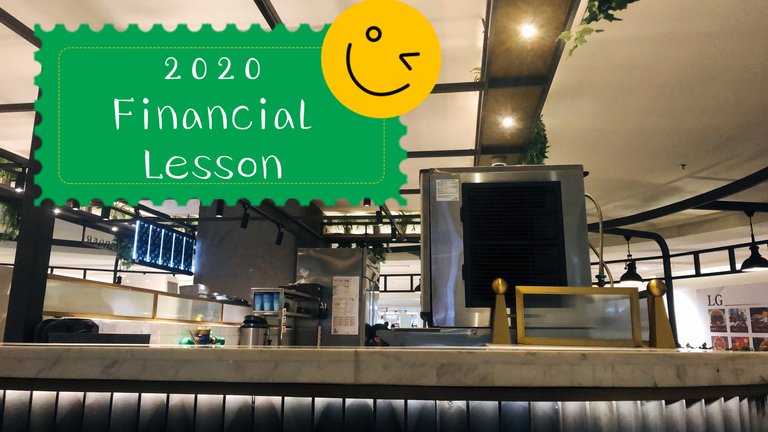 Hello dear...
In this post i will talk about the financial lesson that 2020 gave me.
2020 is surely the most extreme year in all my 27 years.
Things are difficult, the situation invites the depression that supposedly in far away place to come, lifestyle is changed, plan is canceled, etc.
But as a human i am, i try to think about all the positive and negative things that happened in my life and make them into a lesson.
Especially mentally and financially.
Changing Career
I was a shop owner before 2020, i sells make up and skincare or whatever i can and mostly i shipped the product from another country, like Korea and America.
The reason i can survive through only opened and online shop like that was because people doesnt know how to do if themselves.
People think that its such a bother to buy things themselves, especially if uts from another country.
The payment, the shipping, the tax.
So i took the opportunity to do it for them and thank God, i was lucky to get so many customers.
Then start in 2019 i already dont want to do it anymore because the new rules are difficult.
Then i changed my life to joined blockchain start in December 2019.
Never ever in my life that i ever thought of writing and crypto to make a living.
This is such a big change that happened to me.
I Have Saving Now
Yes, i have saving now.
Now thaf i look back to my past self, i cant understand what i was thinking back them.
I had income more than doubled than what i have now but i have less money back then.
Saving who? I didnt know her.
Money is meant to be spent like there's no tomorrow.
Everyday is shopping day.
But since 2020 an joined blockchain, i start to understand that saving money is one of the key to having a peaceful life.
So, i started my saving eventhough its so hard to train myself to not spending money like before, but i made it slowly by slowly.
Patience And Experience Is The Virtue
We all know that crypto not all rainbow and sugar.
It can raise up high to the roof but it can slam us down low to the ground.
I gained a lot but i lost a lot too.
In the beginning, as a very very beginner, i was a reckless buyer.
I lost half of the money that i already earned through writing in blockchain and trading.
It took me like a storm.
There're so many thoughts in my head that makes me hard to do everything with a clear judgement.
Im not saying i am good right now, but i am so much better compared to the beginning.
Im not rushing things anymore.
I dont panic wether the price if the coin that i bought is higher or lower.
2020 is such a difficult times but i am so happy that i am blessed enough that i got the opportunity to gained so much lesson from it.
Posted Using LeoFinance Beta