When you achieve something whether it is small or big, you can celebrate that and set the next goals to move on. Today my SPORTS tokens stake reaches 18 million. I'd like to thank all of you for your support and kind words of encouragement. Thank you so much for being with me.
If you love sports and want to talk about it, SportsTalkSocial is the only tribe that focuses on sports. People write and talk about it because they love it very much.
We see an upward trend in the SPORTS token price. I made a post in a couple of days about HIVE and SPORTS Tokens price. SPORTS token price did not fall since then.
You see SPORTS token price gradually increases. Now it's 0.00006 HIVE. The good thing is, when HIVE price increases, SPORTS token price also increases. That's what we saw last time.
Now HIVE price is around 0.216 USD. What would be the SPORTS price when HIVE reaches 1.00 USD? I don't know, but there is a high chance we see positive results.
If you like any specific sports, you are most welcome to SportsTalkSocial. You can write about it and get rewarded with SPORTS tokens. I'm passionate about martial arts. That's why you see me making content about martial arts and self defense.
When we see martial arts, we think it is all about kicking, punching, and hitting. If you start learning martial arts, you see that it is way more than that. You can learn many things on the journey of learning martial arts.
I write about different self defense techniques and what you can do to defend yourself in real-life situations. Every martial art related post I make, my focus on how to use it to solve problems and defend yourself.
Once a father made comments on my post saying he wants her daughter to learn martial art. Her daughter is very young. When she grows up, she will learn martial arts. If my post changes someone's mindset about martial arts and sees how important it is, that's a success for me.
Thank you so much for taking the time to read this post. I appreciate your support and feedback! Please feel free to leave your comment below.
Stay safe. Always be happy!
---
About Me
Hi, I am Rezoanul Vibes. I'm a content creator and passionate learner. I write about lifestyle, martial arts, self defense, and digital marketing. I make videos without me on the video. Well, you cannot see me, but you can hear my voice. I'm glad to meet amazing people all over the world.
---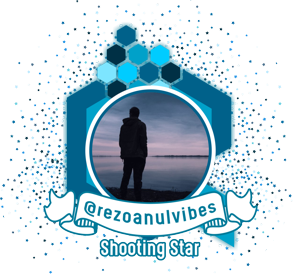 ---
Follow me on Twitter
Watch my videos on 3Speak
Posted Using LeoFinance