Hi fellow Hiveians,
I wanted to take part in some fun posts in the new man cave community! I've got a lot of car repairs and stuff that I've done over the years. These two I don't think I ever posted here since it was before my blockchain adventures. I figured I would share them and get more people talking here in this community!
Bumper
So the first one here my wife's bumper. This happened before I was posting on hive/Steem so I don't have as many pictures as I would now doing the work.
Some guy smacked into my wife's bumper when I was at work, thankfully there were lots of witnesses but I got the check and fixed it myself after ordering the parts! It was a cracked bumper and a smashed tail light so it wasn't that bad but the quarter panel frame was warped because of it all. Not much I could do with that.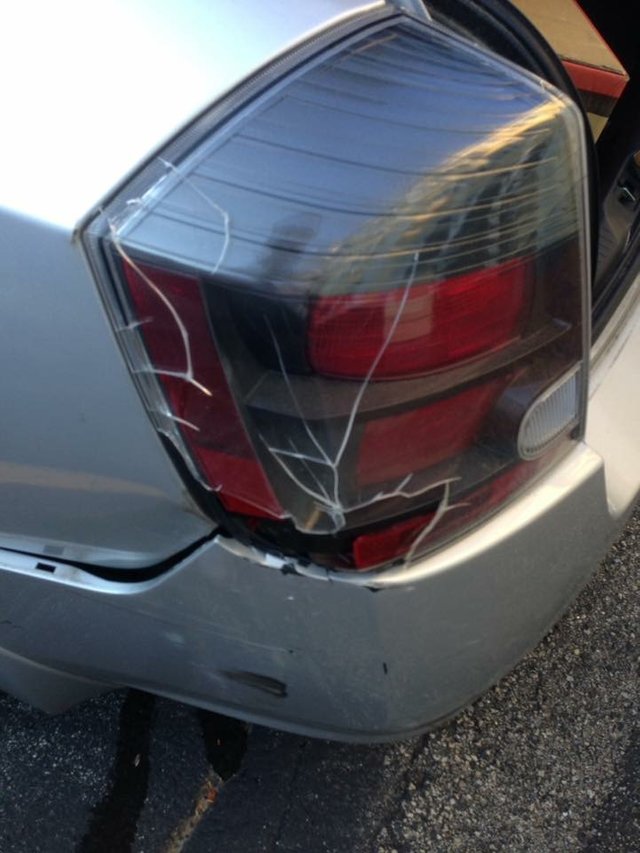 Got the new primed bumper ready.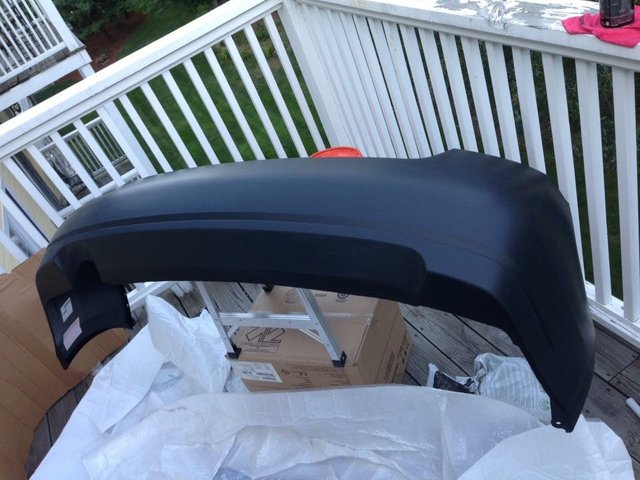 This was my first attempt at painting a car part. It wasn't as easy or smooth as I wanted it to be. I also didn't buy a clear coat over it so I made a few mistakes. Live and learn!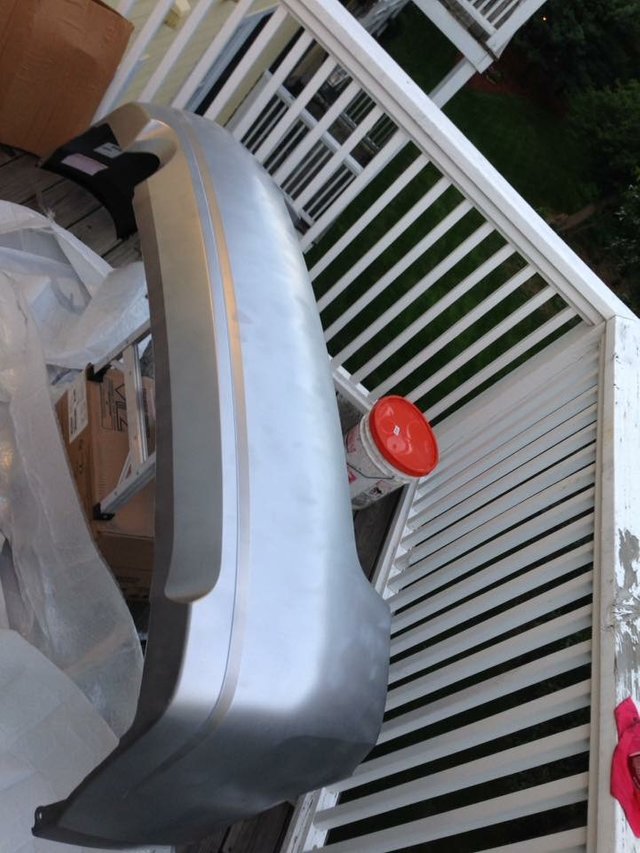 Had to take the old busted bumper off. This was cool to learn, I've never taken a bumper off.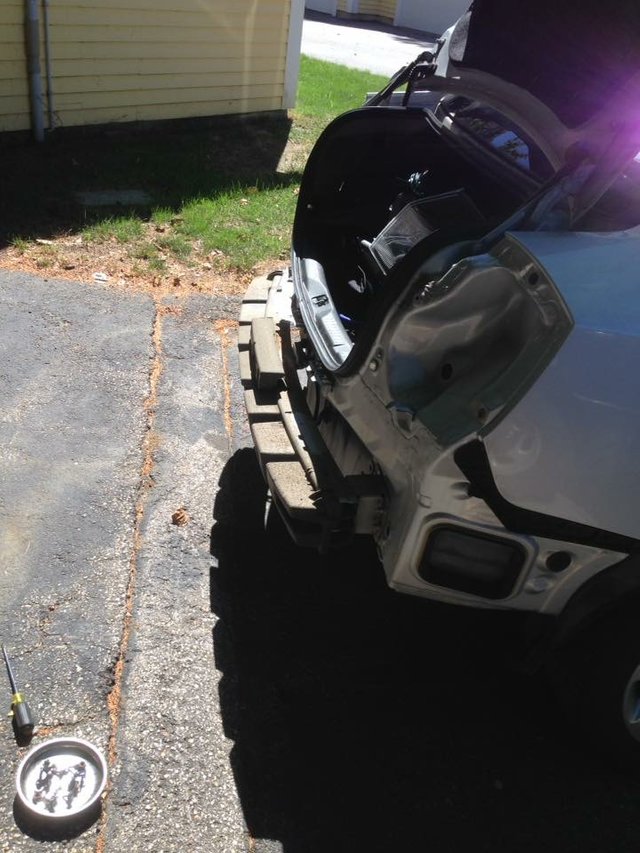 Put the new one on and clipped it up. Not bad, you could tell the color difference unfortunately but that's because I didn't do enough normal coats and then a couple clear coats. I was in a bit of a rush, oh well!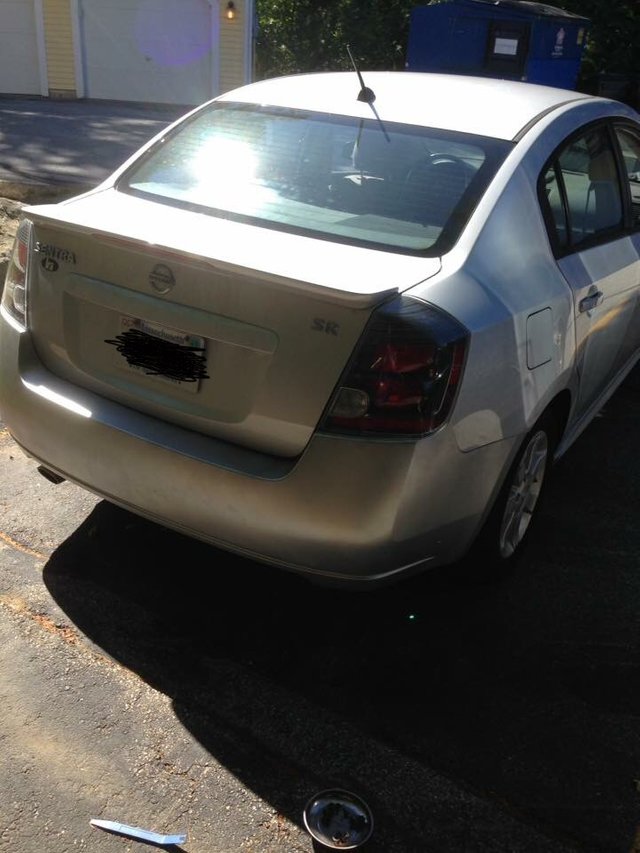 Pickup
Then it was time for my old truck. This project was a lot of fun! I had a few things I needed to do. I was replacing the old leaf spring hangers in the back that attached the suspension to the frame. I figured while I had the bed off and in the air, let's drop a brand new fuel pump in it! I'm a big fan of replacing something if it's hard to do, if I'm doing something else. I knew I didn't want to take the bed off again so I said let's do it!
Where my top finger is was where the leaf spring suspension was truly sitting. Where my lower finger was is where it needed to be. Big difference lol.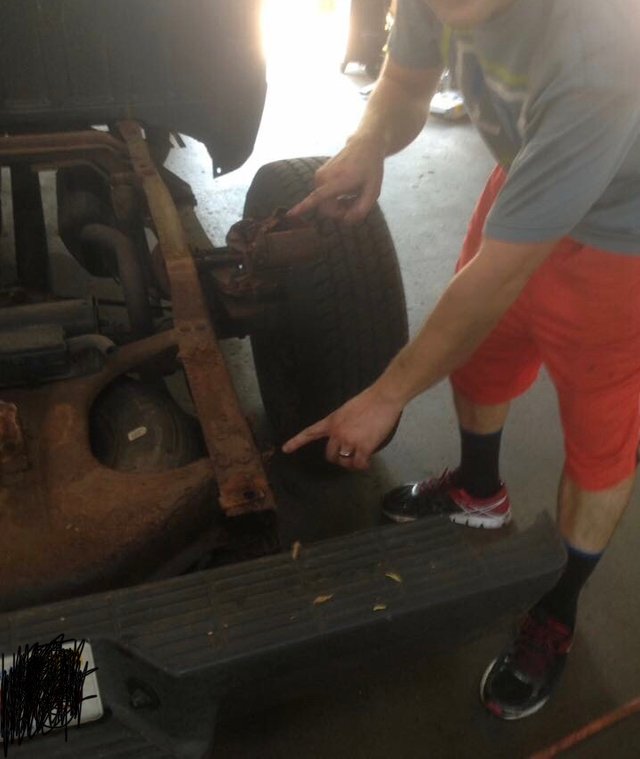 Side view of the difference!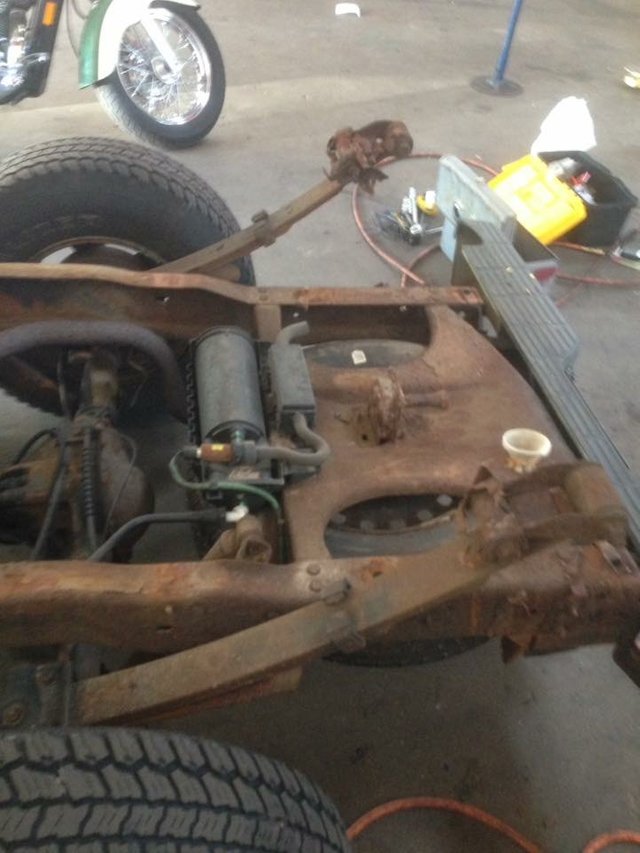 At the front there is my fuel tank and fuel pump. It was fun replacing one because I had never done something that involves before. Was cool but smelly!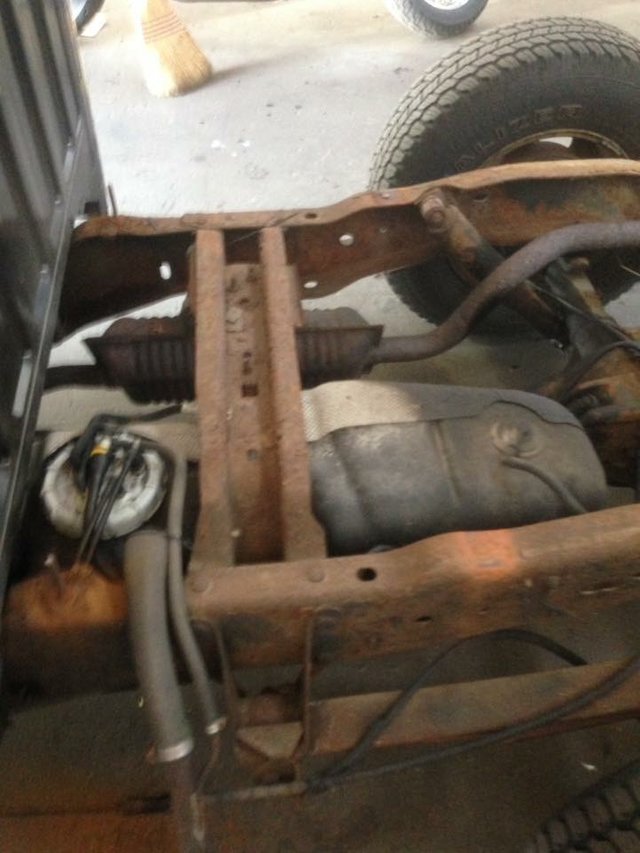 What I also did was sand the frame down to get rid of a lot of the loose rust and I hit it with a few bottles of sealer spray paint. I loved that truck, it was a really fun 5-speed 4wd that had a lot of life in it.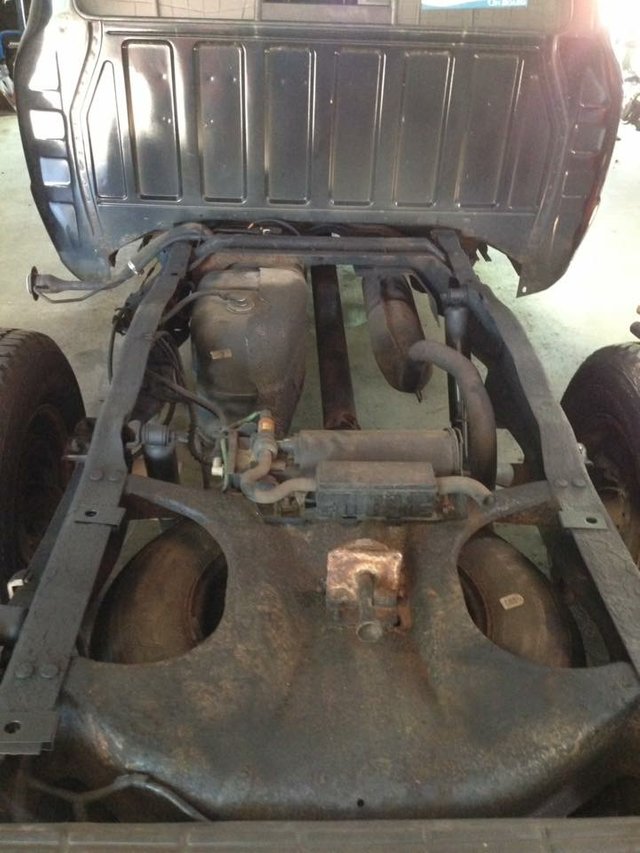 That was the new leaf spring clip that attaches to the frame rail. Thankfully the frame was solid! It wasn't rusty like the clips were so it didn't need extra support, it bolted right in!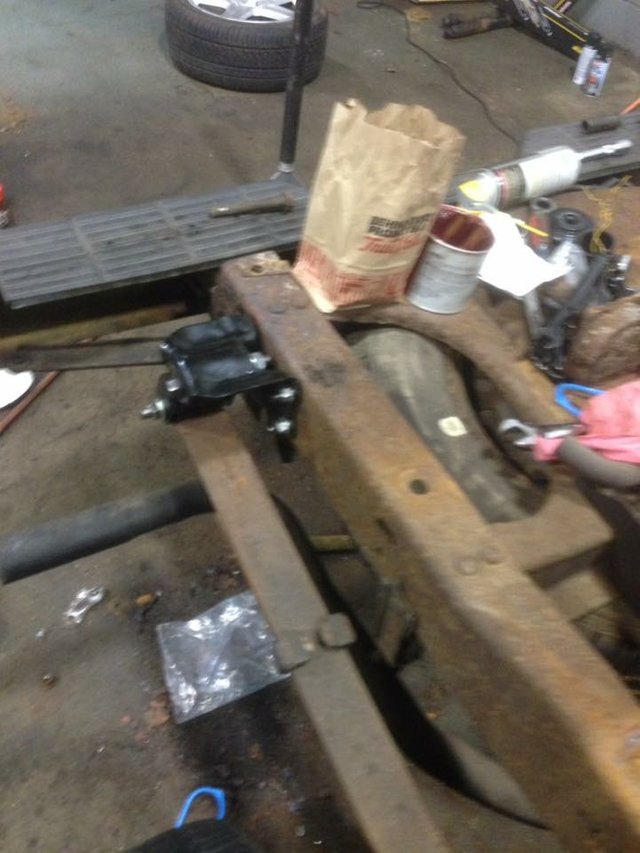 While I was in there, common theme, I said screw it and replaced my suspension as well. Wanted to take care of all of it while I had the opportunity!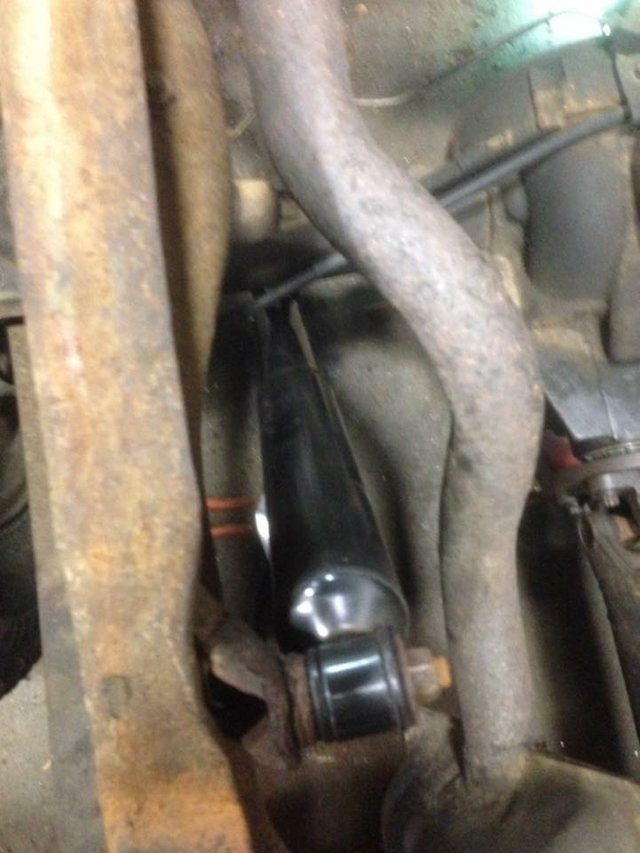 The last picture before I put the bed down. It was cool to have the bed in the air on the lift and the truck on the ground. I bought the truck at 224,000 miles and drove it to 293,000! I sold it to a guy that's still driving it here and there. It's up to 299,000 and going strong! I did a lot of great work to the truck, it was a fun learning project for me.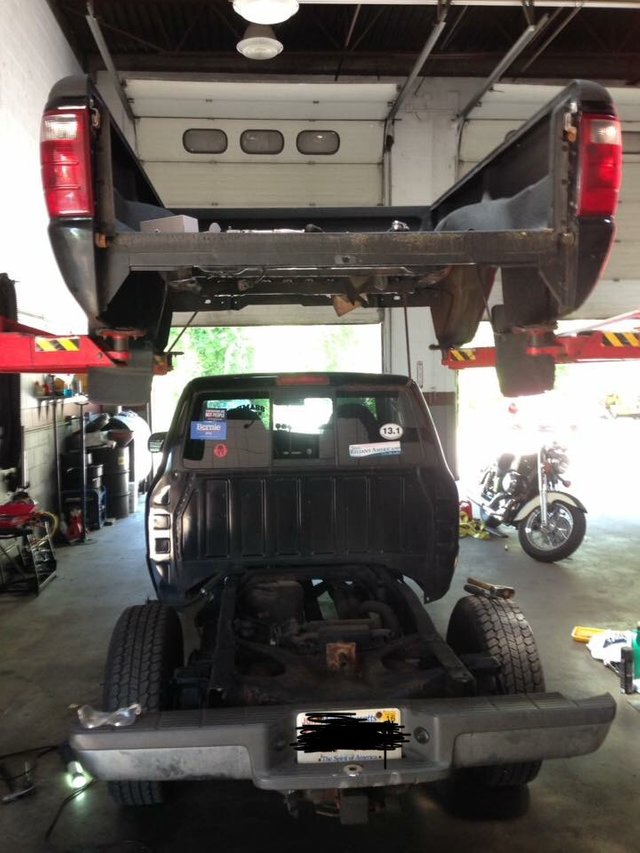 Hopefully the dudes in the man cave here can share some other car or maintenance stuff with me!
What was your favorite vehicle you owned?

What was your favorite thing you worked on one of your cars?
Connect with me!
Did you enjoy this post or my other posts? Please consider following me for more! @cmplxty
Do you want to get paid, in crypto, for searching the internet? Try using and signing up for Presearch to earn some great crypto! I've currently got 1,442 PRE tokens, with a market value of $27.57. It doesn't sound like a lot but when you search using sites like Google you get paid $0! Join Presearch to break Google's stranglehold on the internet searches. If you'd like to sign up, use my referral link below and spread the word!
https://www.presearch.org/signup?rid=513043

Still using hive.blog? Upgrade! PeakD is a much better user-interface, gives loads more information at your fingertips and has some of the best developers behind it. Give it a try, go to www.peakd.com and see how much easier it is. You just need to use Hivesigner or Peaklock some of the most secure ways to log into other Hive frontends.