It's that time again, time to change the oil in my 2001 Ford Excursion equipped with a 7.3L Powerstroke Diesel. We have to take a trip to Utah due to a death in the family. My little Grandma was 94 years young, all 5'2" of her. Grandma, You will be missed along with all your amazing skills and loving kindness to all you came into contact with.... Anyway, this big Diesel engine takes approximately 4 gallons of oil. The filter alone holds more than a quart. To change the oil it costs me right around $100. I called a place one time and they said $90 for up to 7 quarts... I said well I need 16 quarts... I don't remember what he quoted me for a price but if I can save $20 and have it done in half the time... I am in!! Plus I got this guy (@w-splatts) all trained up... so I thought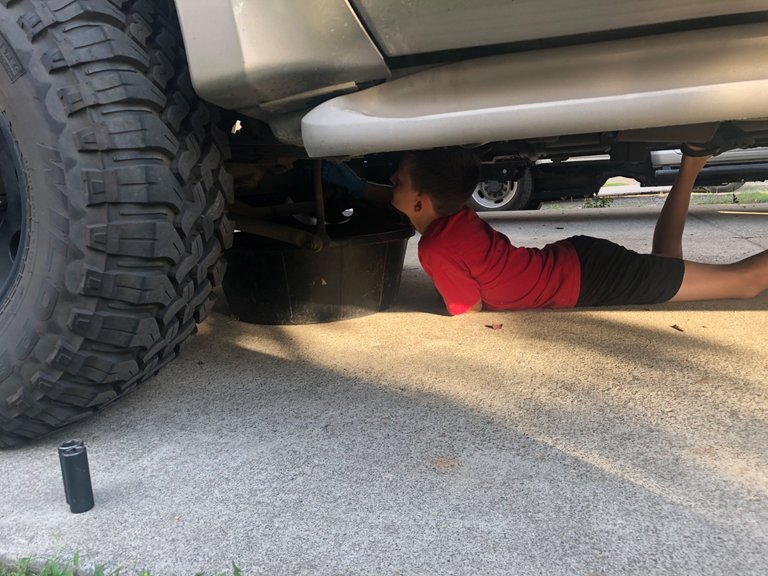 Draining the oil pan is the easy part, just do your best not to get a stream of oil running down your arm into your armpit. It's all in the technique. The boy accomplished this part no problem. My training has worked. Then when it comes to the filter, I give him a hand 'cracking' it loose. This filter is big and if you don't hold it right it can slip right out of your hands. Welp that is exactly what happened.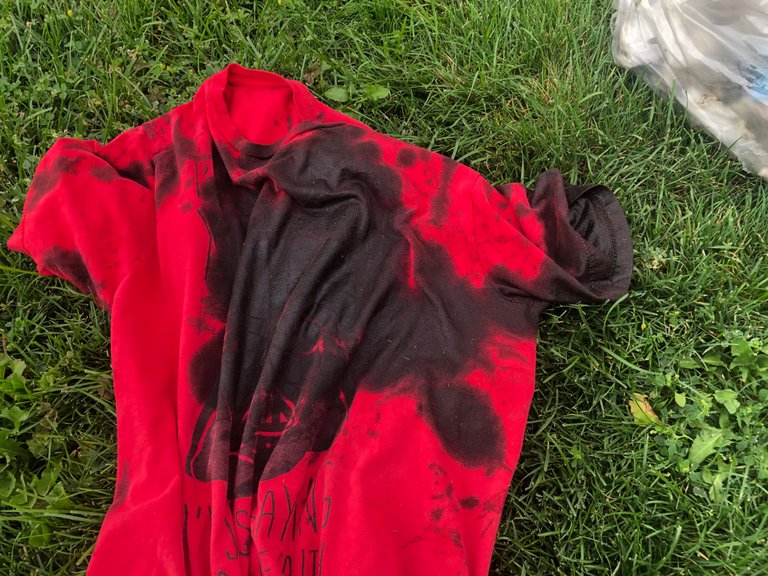 That big oil filter slipped out of his hands and landed in the bucket full of oil. Splashing oil all over his face, hair, arms.... HAHAHAHA he was covered. Dang I wish I would have got a picture of that!! I was a little busy grabbing paper towels and wiping his face off so he could see and totally missed out on a great photo opportunity. Oh well you win some and you lose some.
This is the filter, you see the size of it? Now add some weight to it being filled with oil and slippery because of the oil on the outside... and one slip up and you got a mess.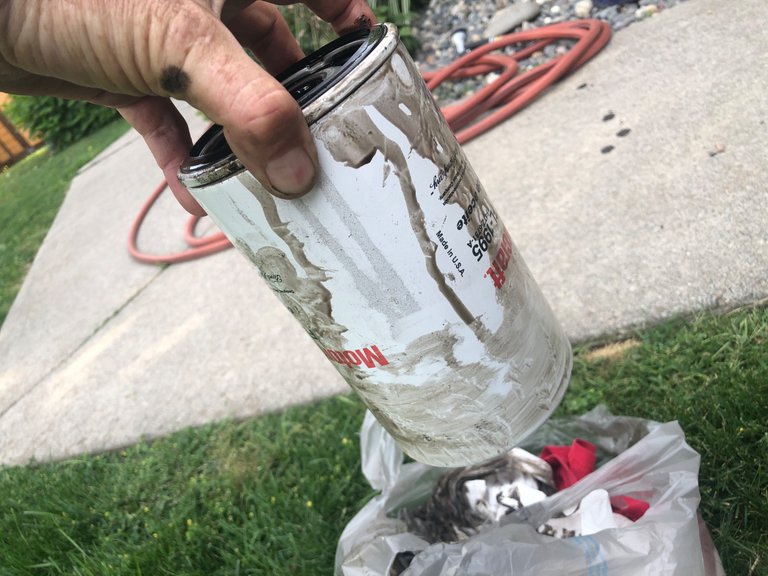 My driveway need a little face lift so my son added a little artwork to it. There that looks a lot better. A nice oil spot sure brings up the property value. 😉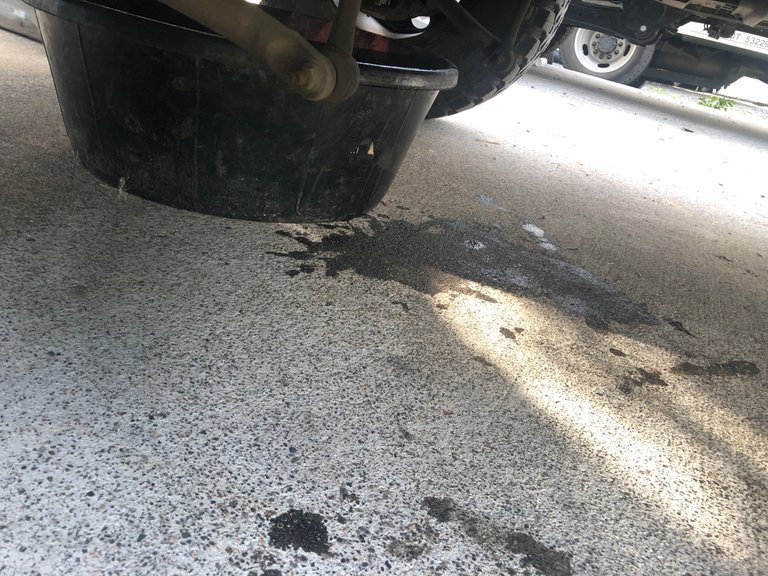 Despite the mess, the oil is changed and all fluids have been checked. A couple days ago we got the tires rotated, so besides loading up all our stuff the beast is ready to hit the road.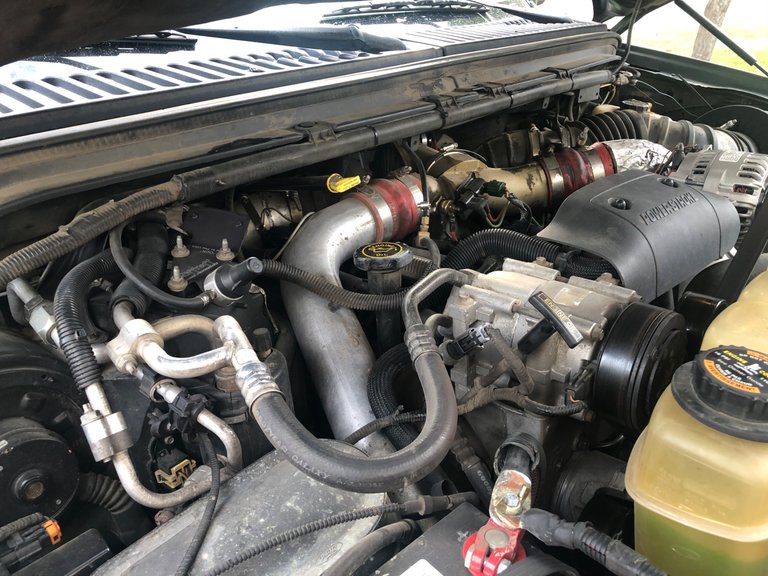 At 230,000 miles, I wouldn't hesitate driving this beast across the country.
Until Next Time...



Hive On
and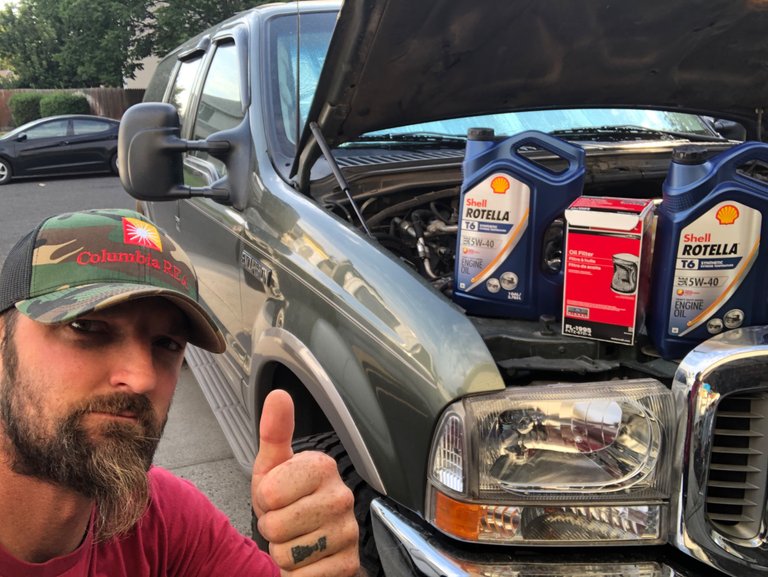 Proper Maintenance
Keeps this Beast
On the Road