Hello,
I hope you are all very well.
Today I am going to share a drawing with you. I watched a video from youtube and drew a rainy season scenery. The video link is here
Now I will show you how I drew it.
Materials:
A paper
Pencil (2B&4B)
Eraser
Watercolor
Color tray
Brush
Drawing Process:
First I drew the picture with a pencil.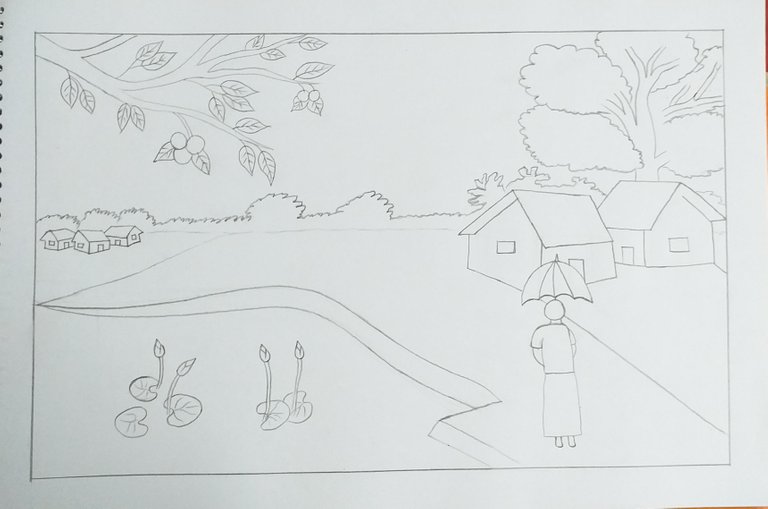 Then I started coloring. At first I colored the sky, the trees and the kadam flowers.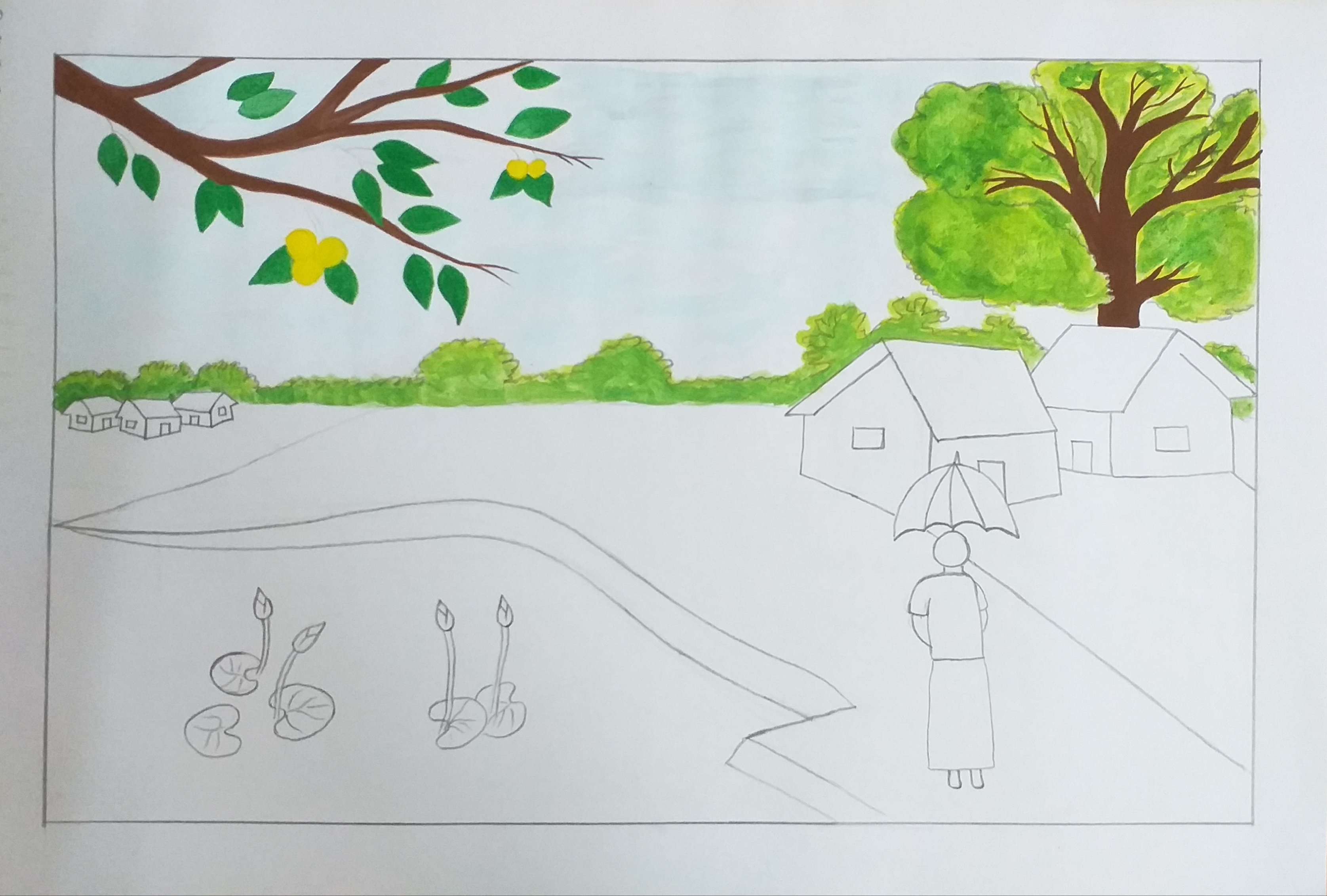 Then I colored the houses, a man, the umbrella, the river, water lilies and the green grass.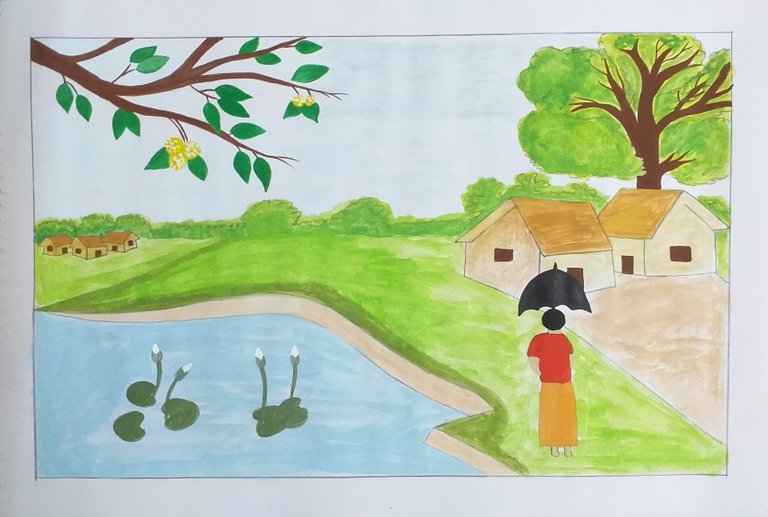 After coloring the scene completely, I highlighted the border. Then I colored the raindrops and finally my drawing is done.
Thanks for viewing my blog.
I will come again with a new post. Until then, everyone will be fine.
Goodbye.