In school, my art teacher taught us how to sketch using a scale to measure and so he gave us the assignment to do ours.

[This image was My teacher's work]
My class teacher took the picture of it and sent it to my mommy's WhatsApp.
When I got home, I searched for my grandma's picture from when she was young and then I decided to use it as my muse.
The instruments I used are;
Pencil
Ruler
Charcoal
Sketchbook
It was late at night when I started to sketch because I was occupied by other house chores.
My mom had even slept, so I didn't take pictures of my starting point.
Well, the first thing I did was measure the picture itself, using my ruler.
After that, I transferred the measurement to my sketchbook, and then I started to sketch.
As seen in the image below, that's my muse and my sketch.
I started to shade appropriately using a pencil and charcoal, I only used the charcoal on the hair, to give it a real look.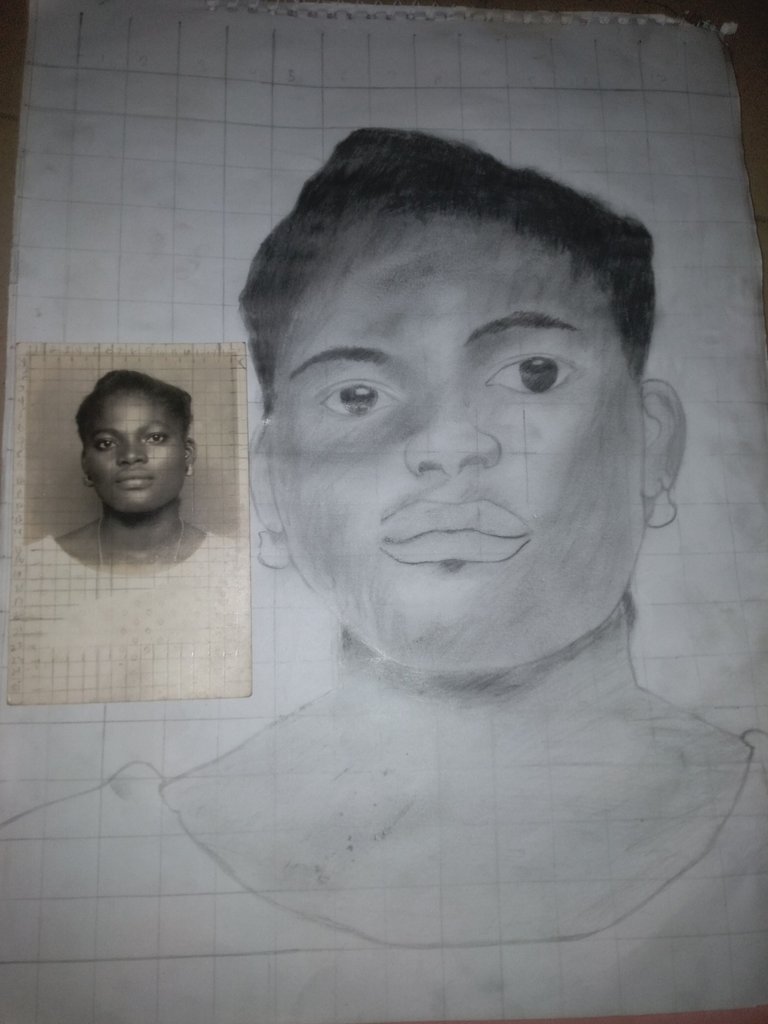 I tried my best to make sure it looks like my muse, this is my first attempt anyways, and I hope I get better at it.
My mom woke up at 5:00 am and saw the beautiful artwork, she decided to take pictures of it before I take it to school, because it may never return home with me anymore.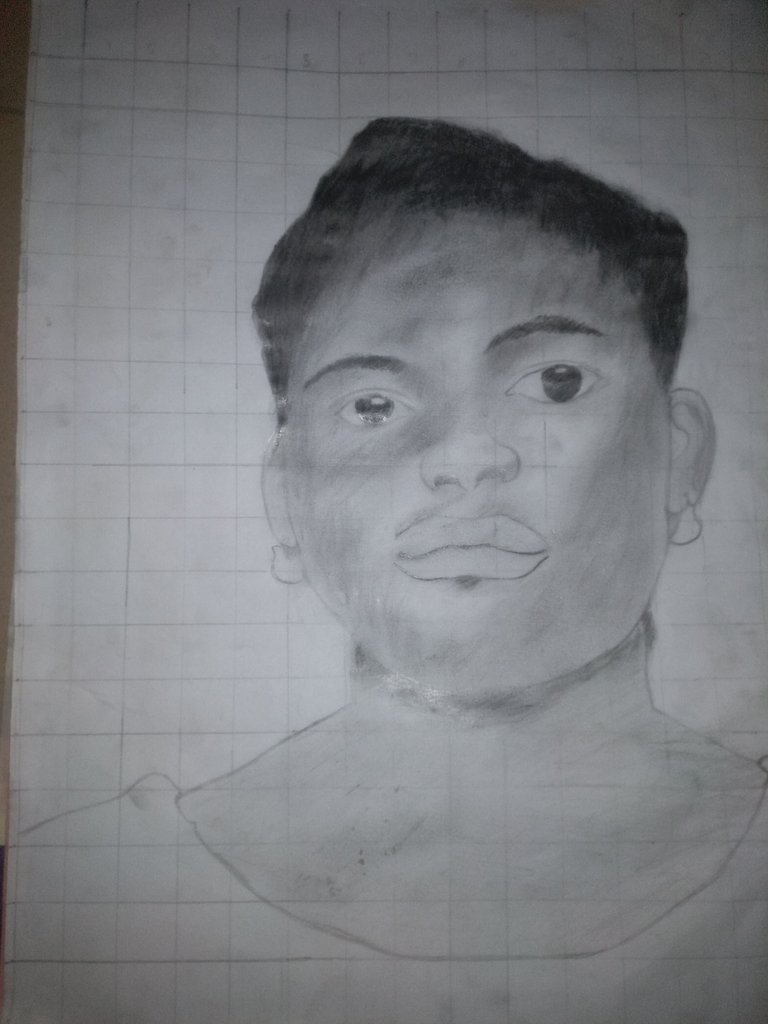 Here is me holding my muse and my artwork, I am so happy I could sketch using the method my teacher taught me.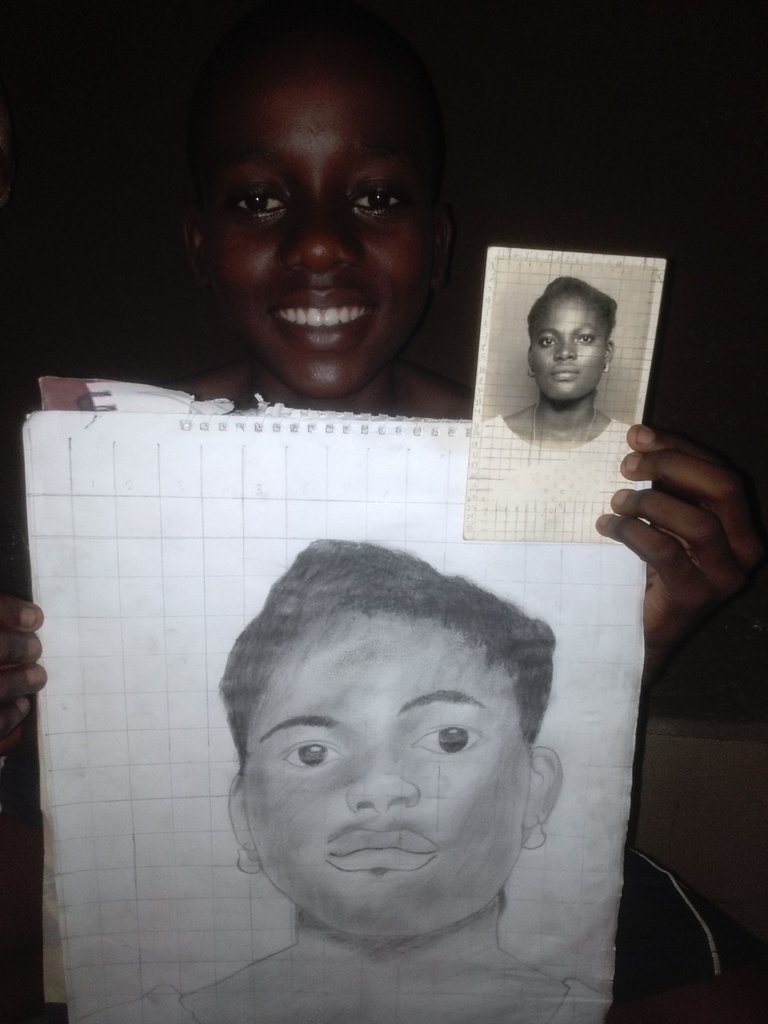 All images used are mine
Best Regards,
Chima.