¡Hola, Hivers!
"Crónicas de una pequeña oscuridad II", así se titula esta obra, es una reinterpretación de mi pintura anterior, fue hecha con acuarelas, traté de pintar la misma escena con una perspectiva distinta, desde afuera, tratando de dar la ilusión de que se está viendo a través de algo desconocido.
Hi, Hivers!
"Cronics of a little darkness II", this is how this piece is called, is a reinterpretation of my last painting, It was made with watercolors, I tried to paint the same scene from a different perspective, from the outside, trying to give the effect that you are look through something unknown.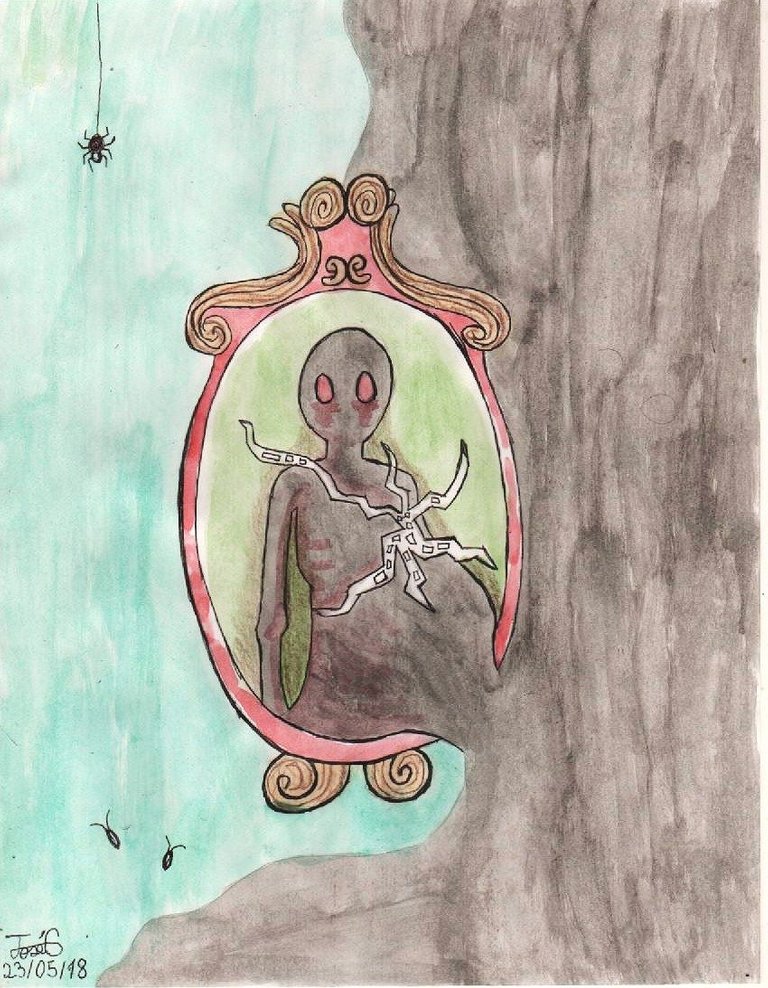 Esta fue una de mis primeras acuarelas, desde ese entonces he practicado mucho, así que me siento satisfecho de poder ver hacia atrás y seguir estando contento con los resultados de esta. ¡Espero a ti también te guste!
This was one of my first watercolors, since then I've practiced a lot, so I can feel good looking bad and still being happy with this results, I hope you like it as well!
Como siempre, cualquier tipo de retroalimentación o preguntas serán gratamente recibidas, deseo poder tener más interacciones sociales aquí pronto. Si estás interesado en ver más de mi trabajo puedes encontrarme a mí y a mi portafolio en:
As always, any feedback and questions are gladly received, i wish to make some real human contact in this social media space! if you are insterested in seeing more of my art work, you can find me and my portafolio in:
Instagram: https://instagram.com/piratadelguaire
Ko-fi: https://ko-fi.com/mapachitli
and Facebook: https://www.facebook.com/J-G-Ordo%C3%B1ez-101051944720252