Hello everyone! Greetings to you all.
Today, I present to you my new pen drawing for the daily drawing challenge day 26.
I've been looking out for old stuffs that is still valuable for some people and I eventually stumble upon this one which suits today's theme "Antique".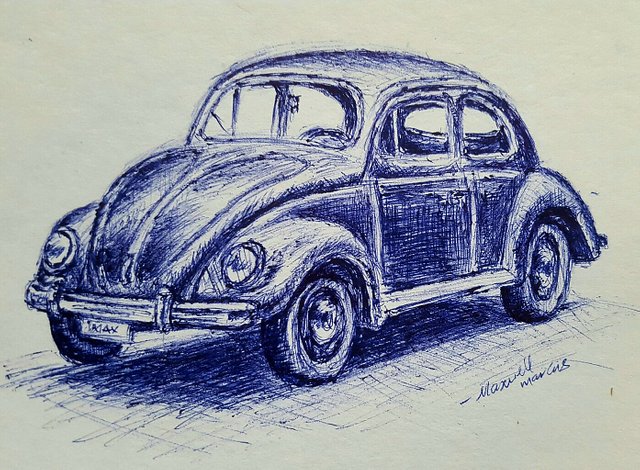 Do you remember this car? How valuable it was back then in the 20th century. The simplicity of this car, its rugged design and low cost of purchasing it made it popular worldwide. It also has a seal underneath the body which can be used to run in the water for a long time which made it bouyant.
It was also used back then to provide low-cost transportation for the masses back then. This went on to become the best-selling vehicle in history. Source
Over the years, this model has been developed and update to look more standard and sophisticated.
Till date, some peole find the iconic olden days Volkswagen Beetle a classical and valuable treasure that they wouldn't wanna let go any time soon.
The drawing was done with a blue ballpoint pen on a cardboard paper. Below are my steps:
Firtly, I made outline sketches to bring out the shape of the car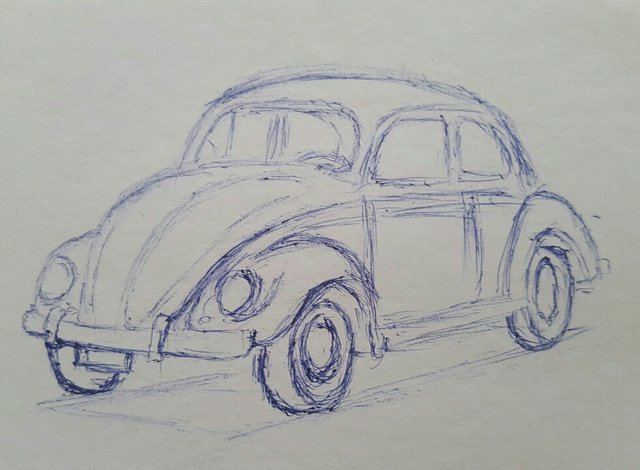 Thereafter, I started building forms by adding shades using hatching and cross hatching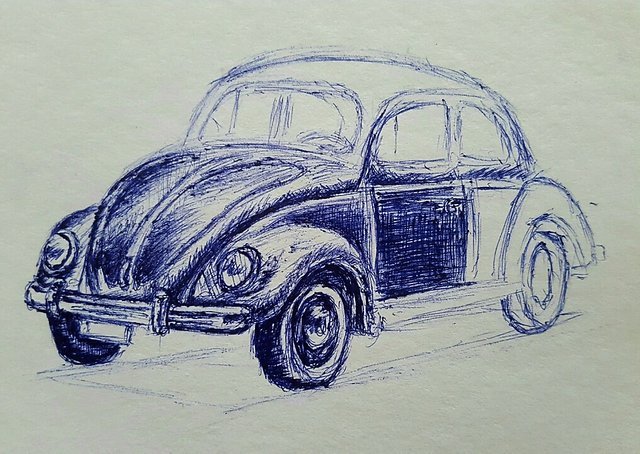 Here is the final work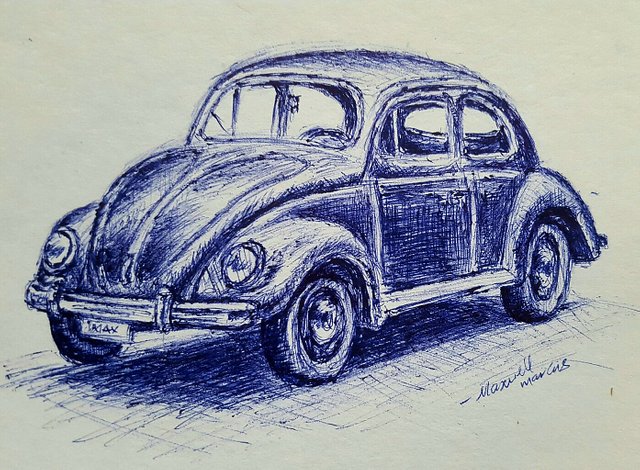 #DDC is a 30-day drawing challenge that was brought up to enable us enhance our creativity, have daily goals, improve our engagement and get to link up with our fellow artist.
If you are an artist and you want to strengthen your skills, do well to join our dailydrawingchallenge challenge. The prompt has been made so that one wouldn't find it difficult to think of what to draw. You can join us any day that suits you.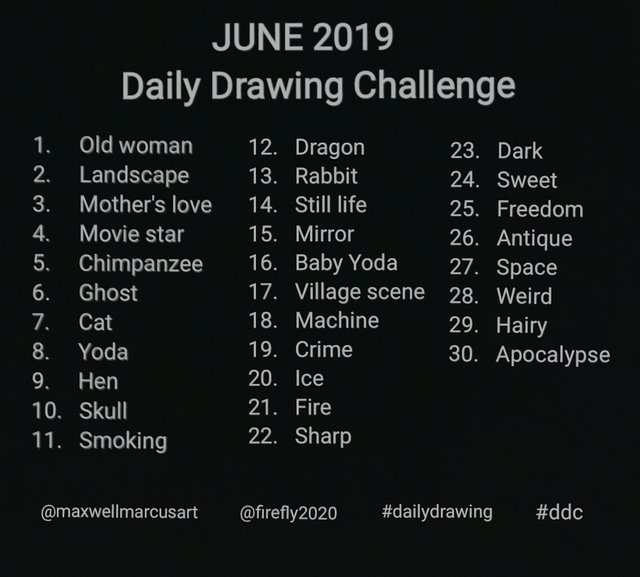 prompt for the challenge
Thank you.