From the walking dead movie, I present to you my new artwork of a zombie Apocalypse. This is my submission for the dailydrawingchallenge day 30 with the theme "Apocalypse" which is the last day.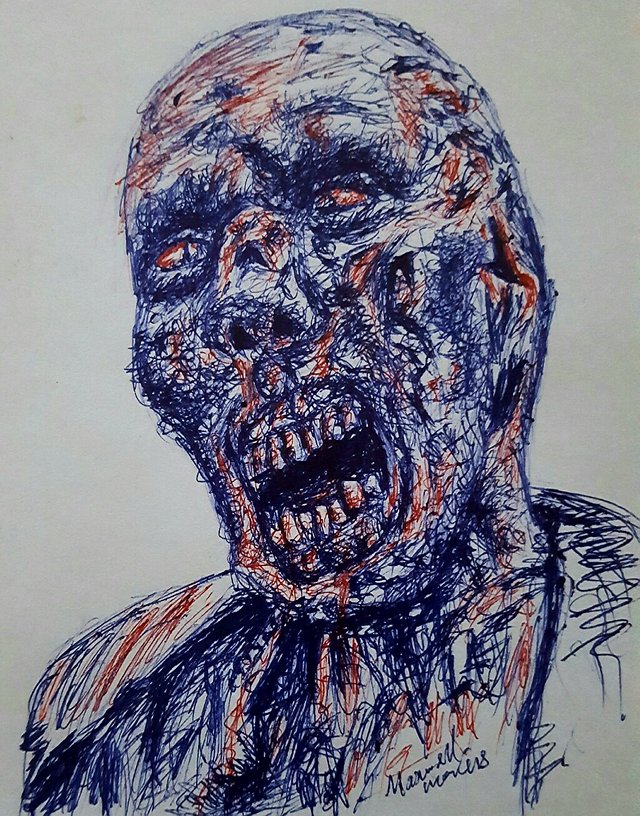 The dead man walking looking for the living to feast on his fresh blood.
I struggled to finish this work cause I have not been that strong since morning. I had to come back several times in different stages in order to complete it. Glad I completed it anyway.
This zombie looks ugly and dirty with blood from his injured body all over. Really fearsome!
Source of reference
photo
The work was done with a blue and red ballpoint pen on a white cardboard paper. I used scribble style to create this piece. Below are my steps:
I first sketched out my model with light strokes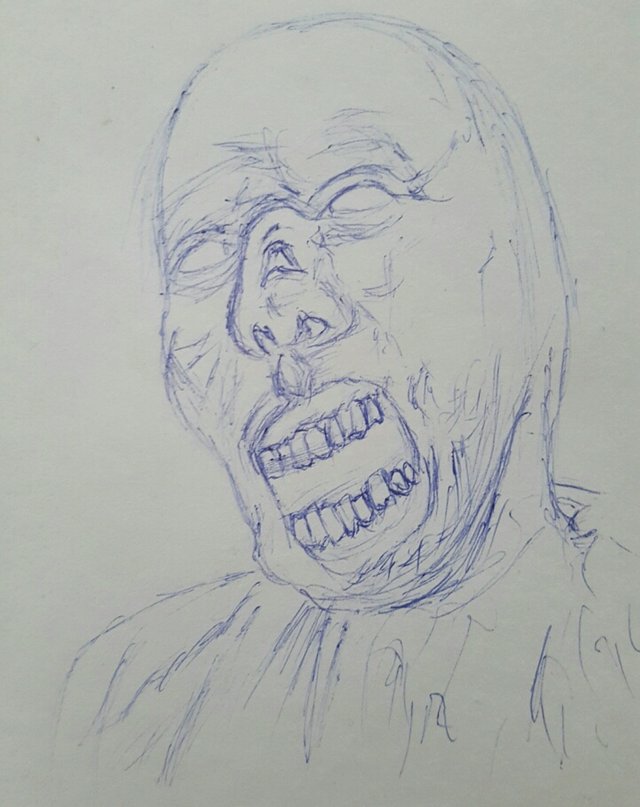 Thereafter, I started addid shades with blue ink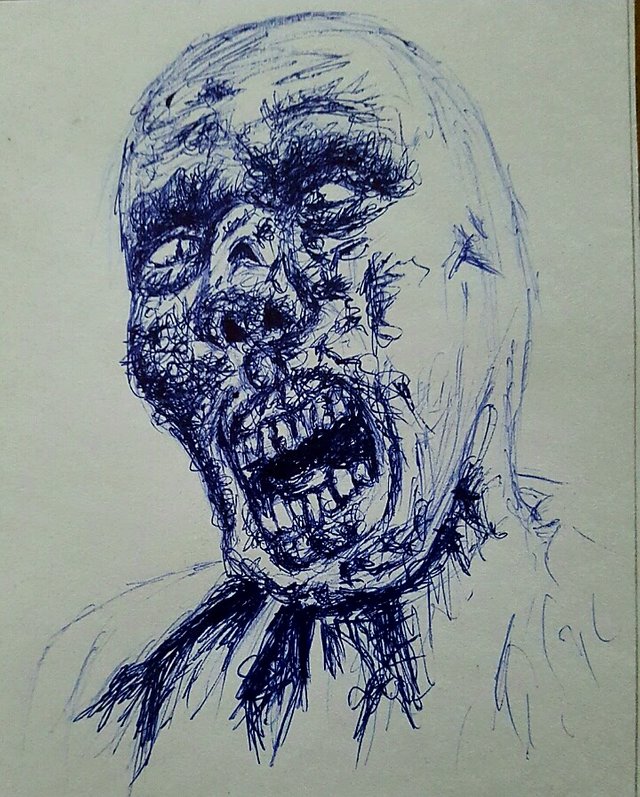 Before completing it by adding red ink to it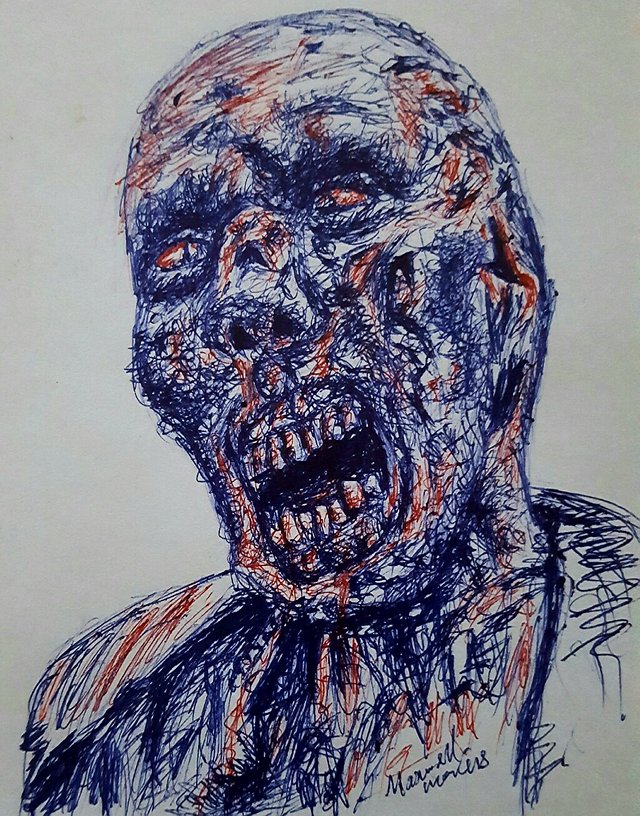 #DDC is a 30-day drawing challenge that was brought up to enable us enhance our creativity, have daily goals, improve our engagement and get to link up with our fellow artist.
If you are an artist and you want to strengthen your skills, do well to join our dailydrawingchallenge challenge. The prompt has been made so that one wouldn't find it difficult to think of what to draw. You can join us any day that suits you.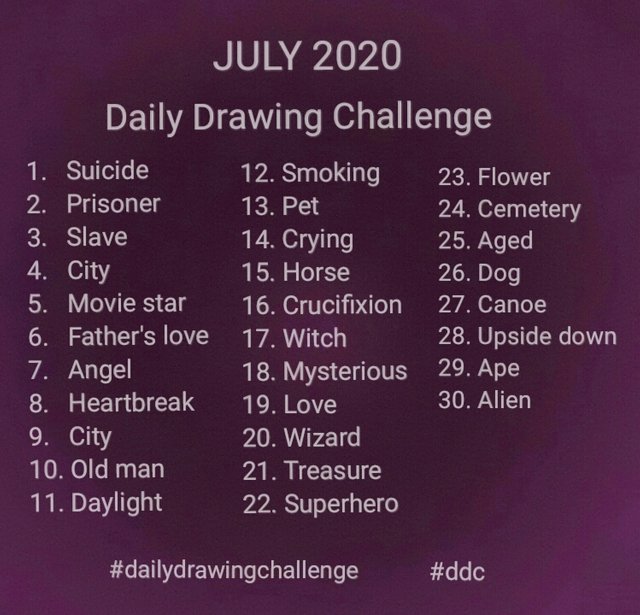 prompt for the challenge next month
Thank you.