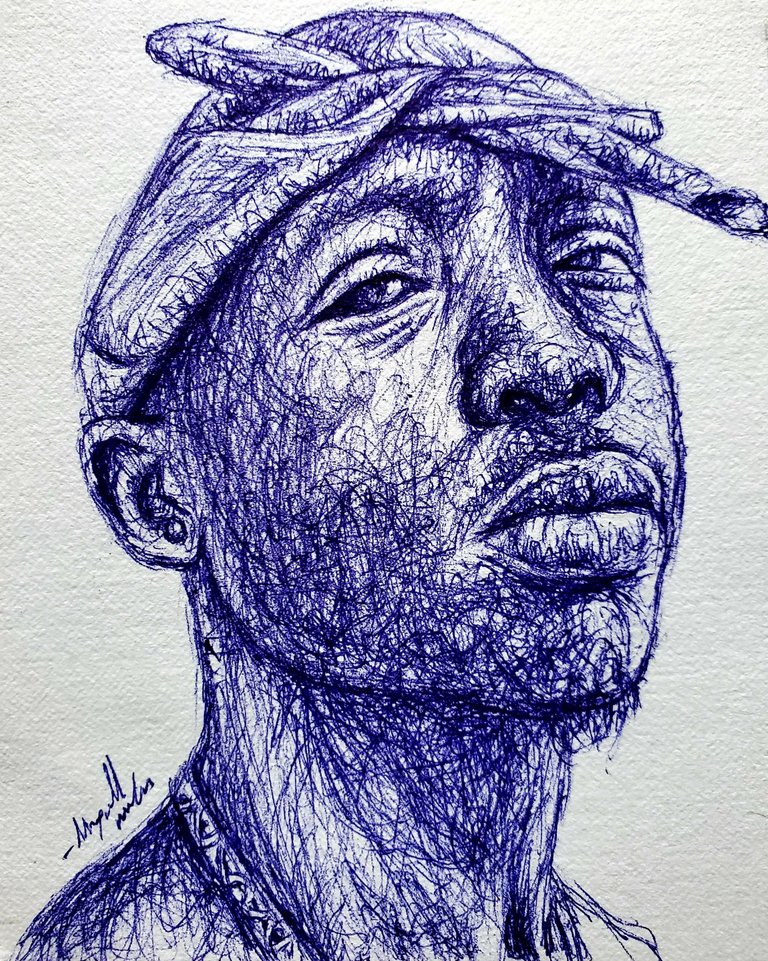 This is Ahoufe. A Ghanaian comedian. He always love dressing and acting like Tupac Shakur.
Here, wears a scarf like 2pac and has a resemblance like him. Some people love calling him African 2pac.
The sketch was done with a blue ballpoint pen on a cardboard paper using scribble style. Here are my steps: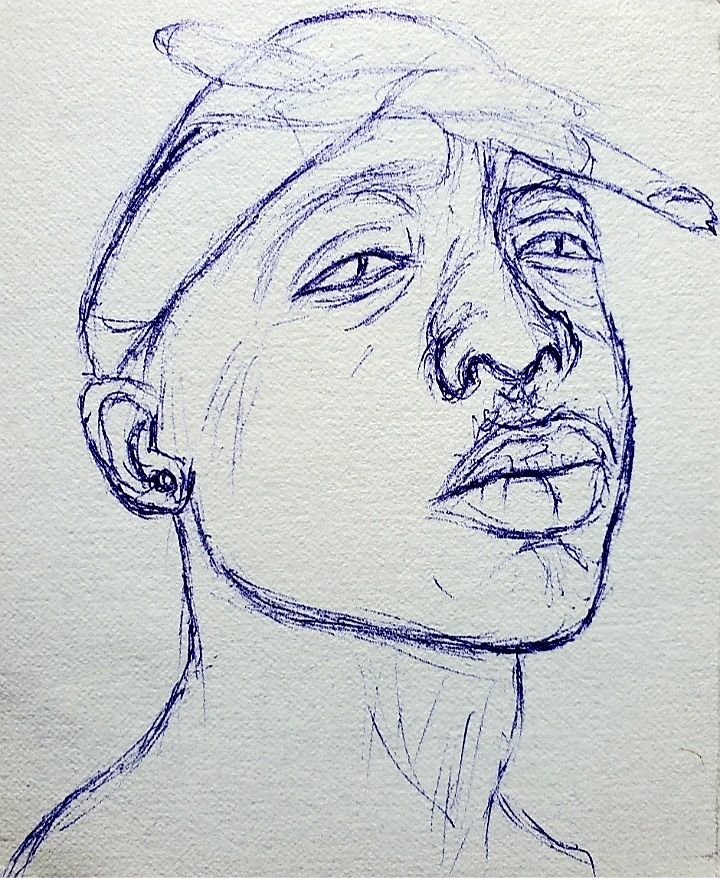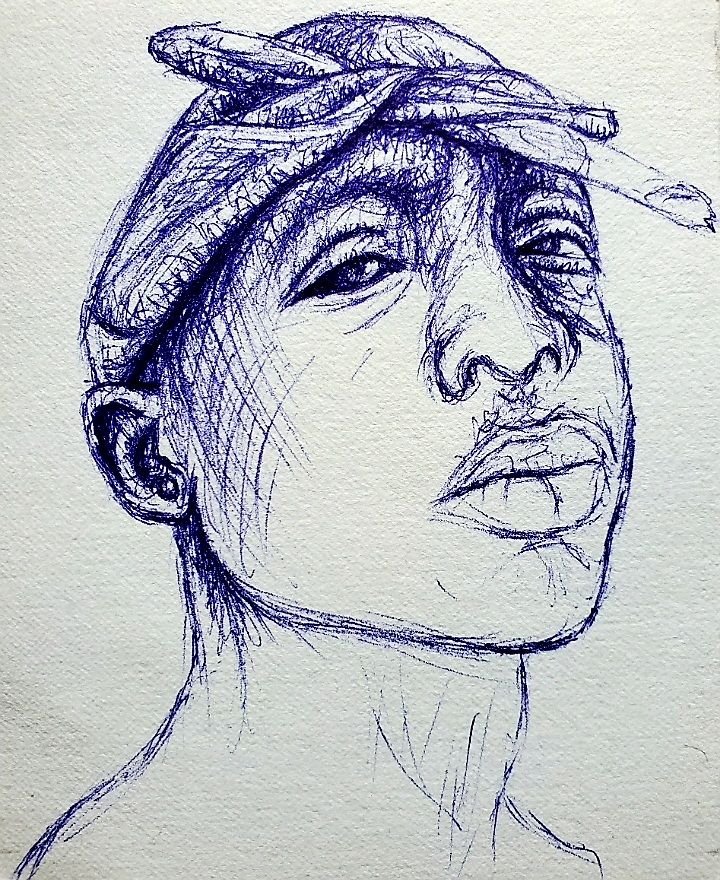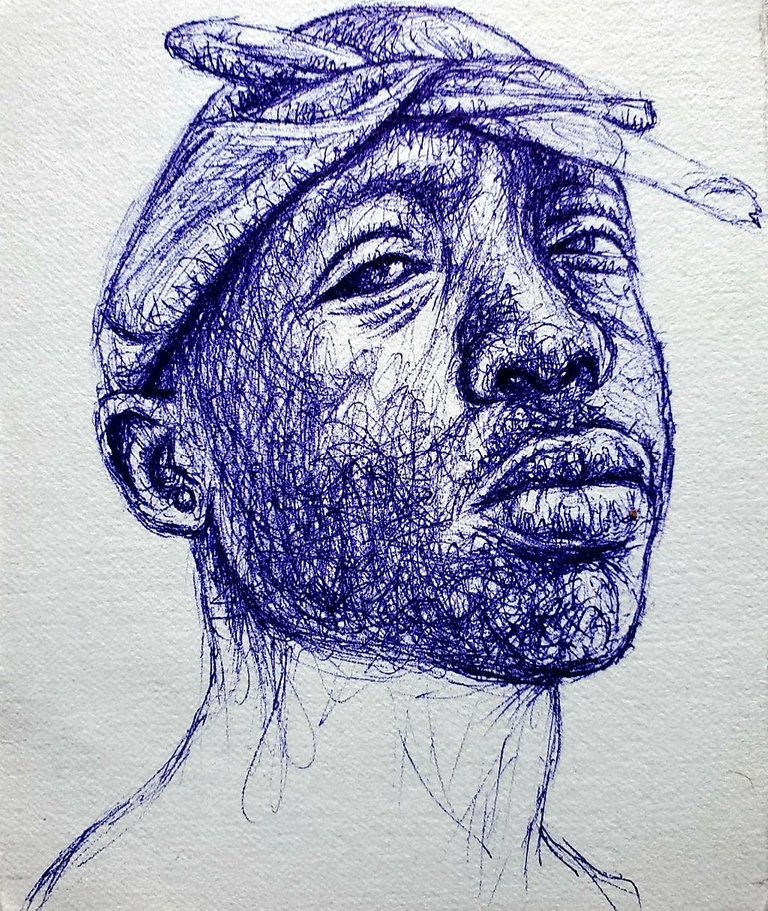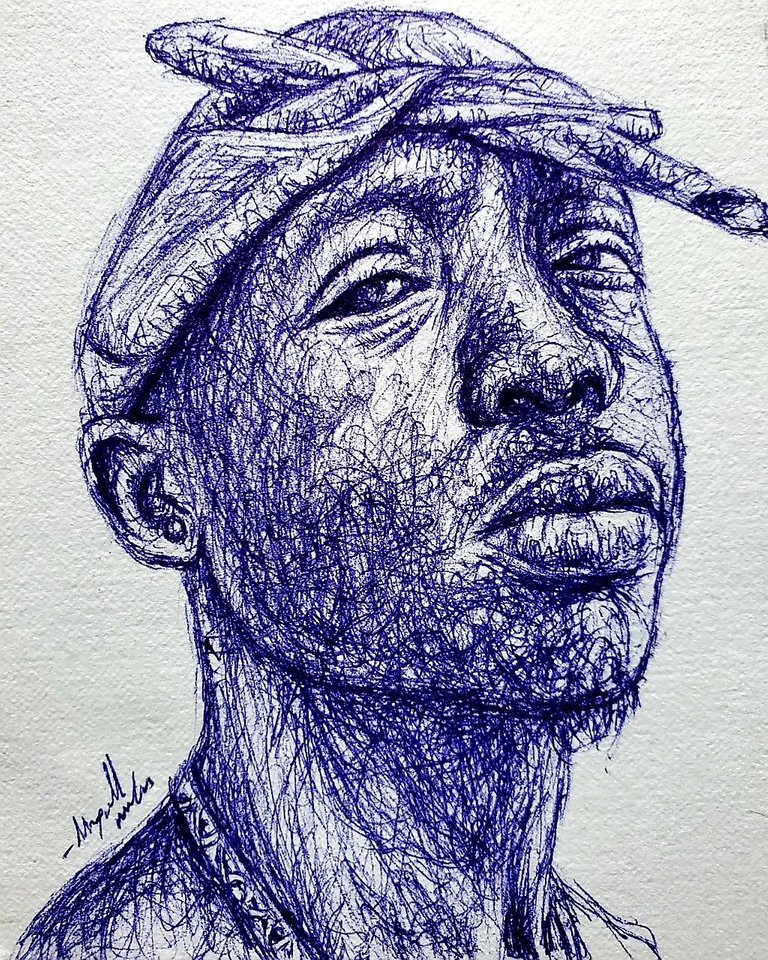 Thank you.